Fantastic pic, Mark...thanks for posting.
Sans national insignia, my first guess for 42-69402 was that she was eventually headed for the VVS. Baugher indicates she's a P-63A-8-BE from a block that was probably headed in that direction.
And in the background appears to be 42-69423, a P-63A-9-BE that was shipped to the UK to be tested by the RAE. Here's a pic I had in a file of her British identity, FZ440. I'm afraid I don't know to whom to give credit for the original.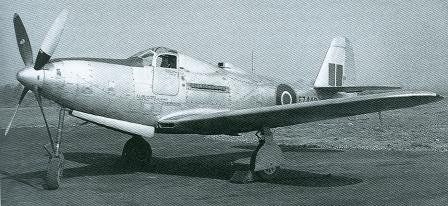 Mark Allen M wrote: