In the beginning... of 1/144th scale, there were very few kits to build. For Corsairs, you had two options, both being released in 1973 and woefully inaccurate by today's standards. First you had the Revell Micro Wings F4U-1A Corsair and then you had the Mitsuwa F4U-1 (which apparently my dad had in supply). Again, this is another model that is probably 35 to 40 years old. This is of course before the amazing looking 1/144th AFV Club Corsair model that we have today.
He wanted to show the character and look of a Corsair with the wings folded. So he cut the wings and he says that it took at least 3 days to get the glue to hold to the wings where he wanted them. He also scratch built a cockpit, vacuformed a new canopy so the cockpit could be opened, and modified the F4U-1 into a 1D. Other details include sourcing rockets from another kit and even adding the landing lights in the wing. Twenty-five years later (for some reason) I "borrowed" the propeller from this Corsair for a 1/144th Wildcat I was building at the time. BUT to be fair, the prop's diameter was too small to begin with for this model. Thankfully my father found a spare Bandai 1/144th Corsair prop that he used to replace it with. The last thing was that I built the tiny carrier deck base and added a figure probably about 15-16 years ago so she would have a decent platform to live on. Hope you like it!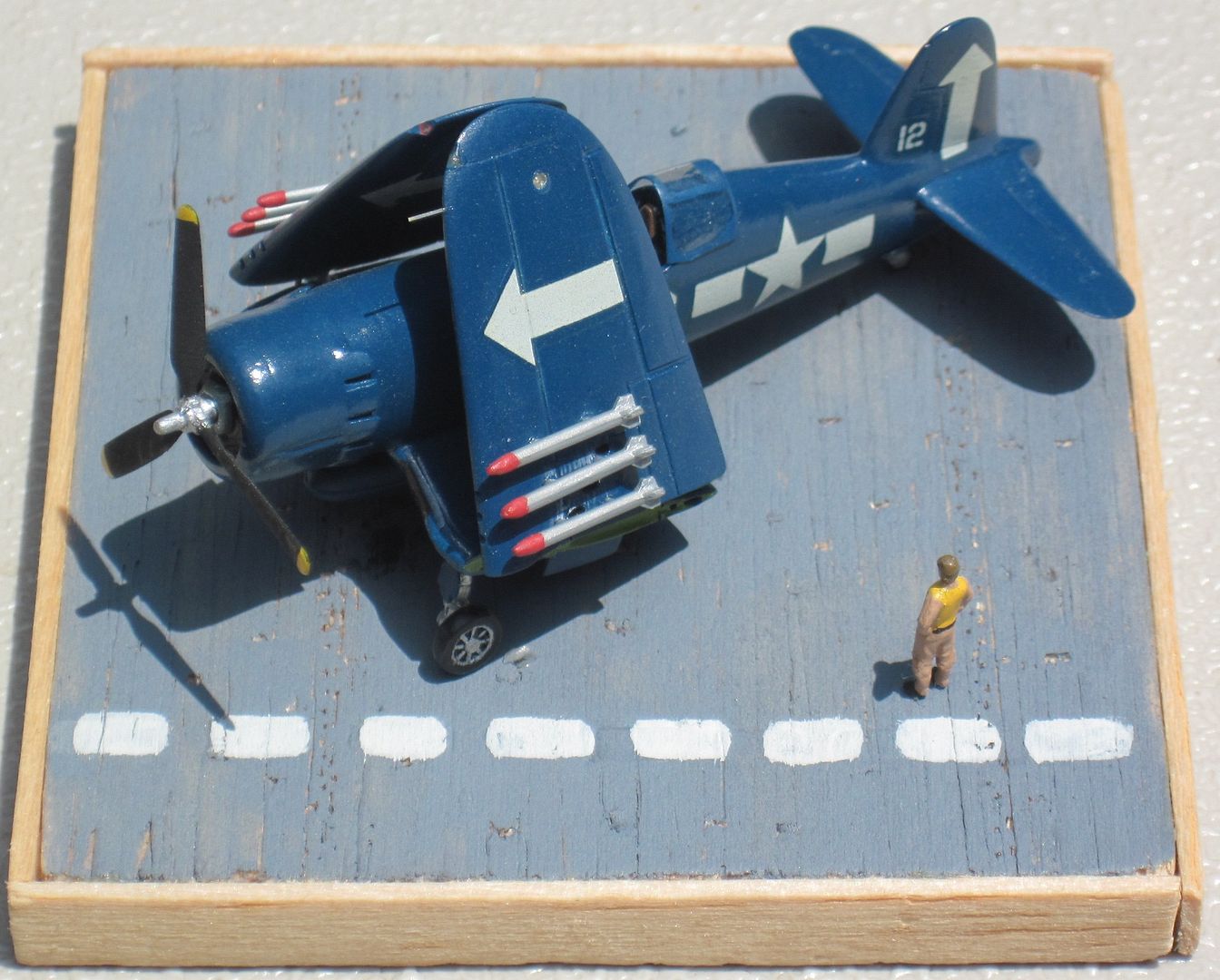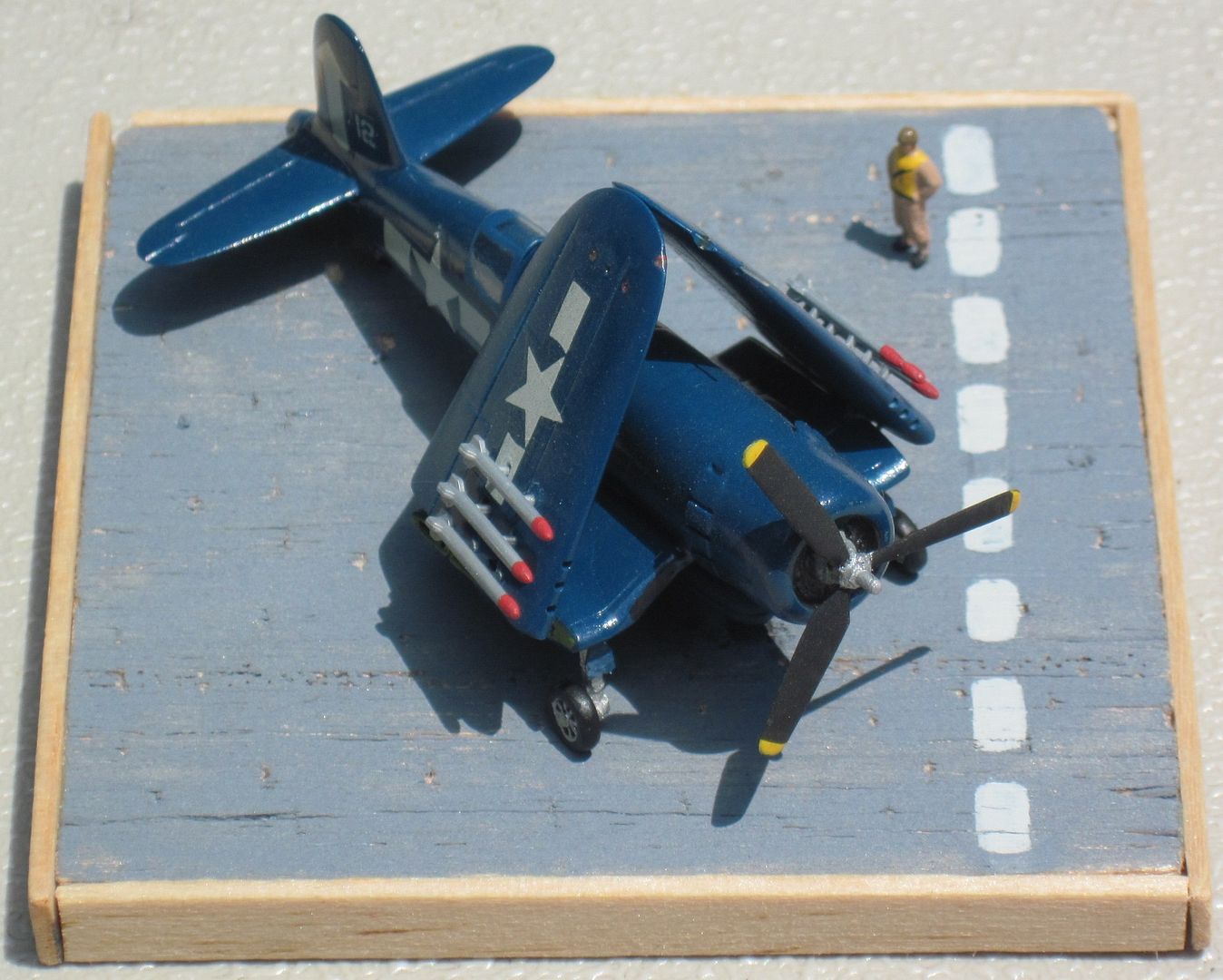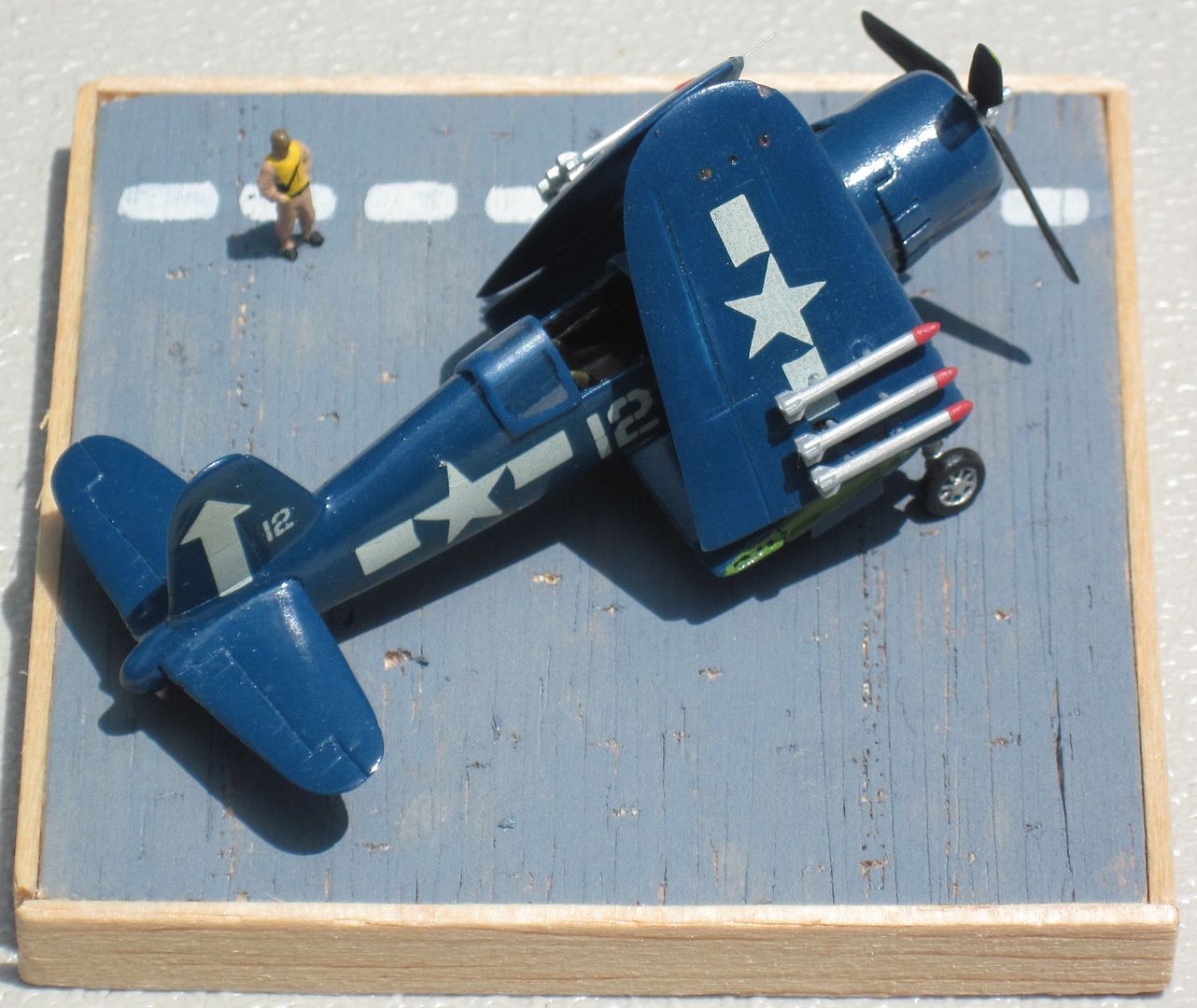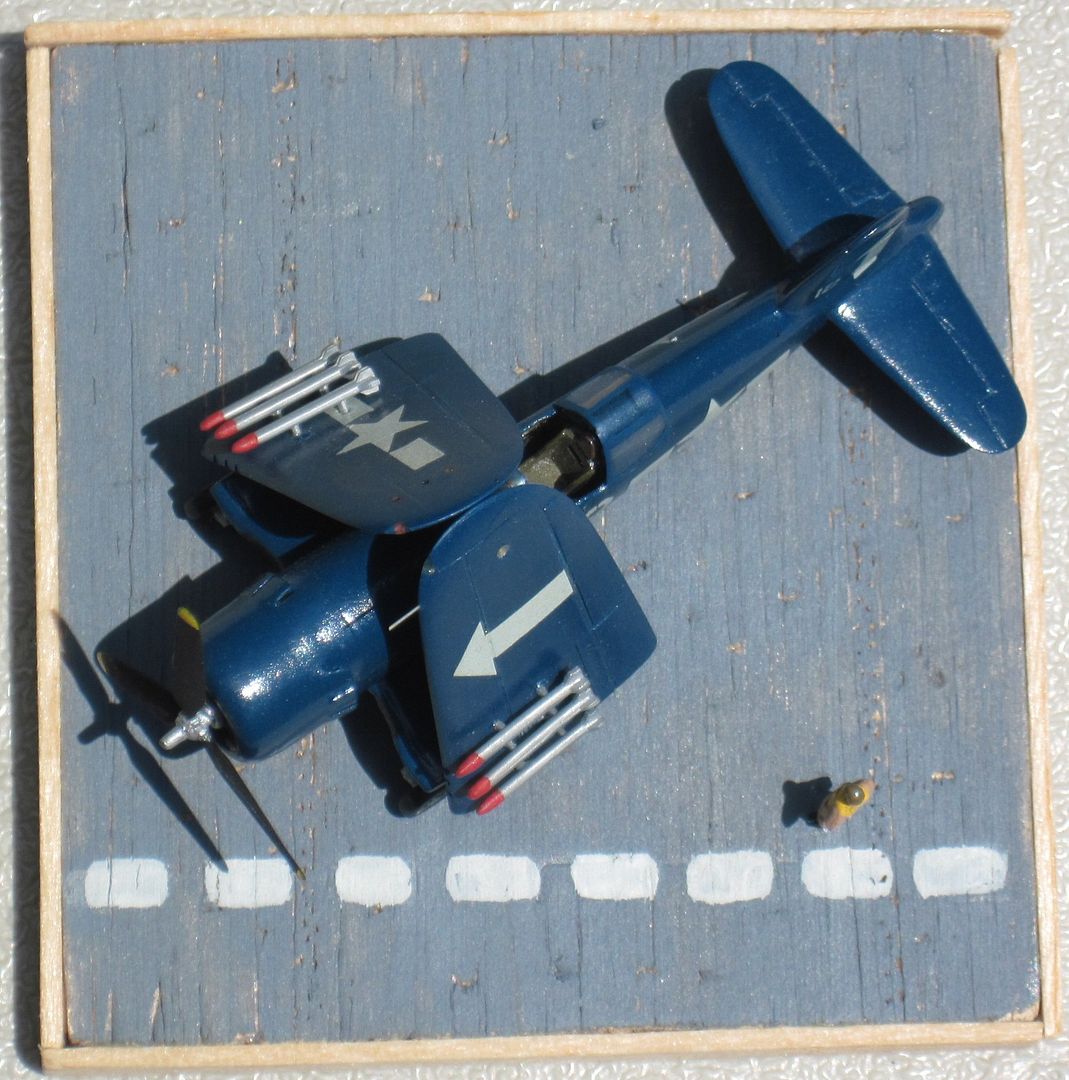 _________________
Keep Em' Flying,
Christopher Soltis
Dedicated to the preservation and education of The Sikorsky Memorial Airport
CASC Blog Page:
http://ctair-space.blogspot.com/
Warbird Wear:
http://warbirdwear.com/
Chicks Dig Warbirds.......right?