For anyone interested in how my father made the extra bits of cargo for the diorama.
First he started with small cut off bits of plastic. In this case Raychem he "liberated" from work and glued it onto a thin sheet of styrene.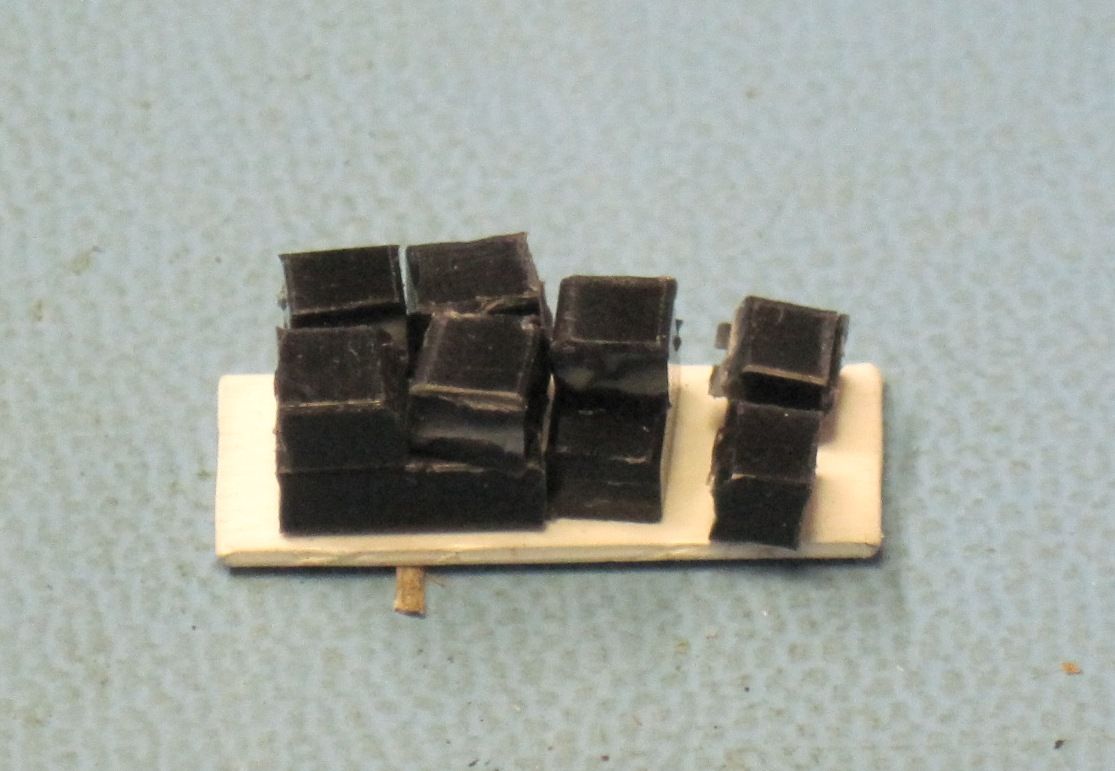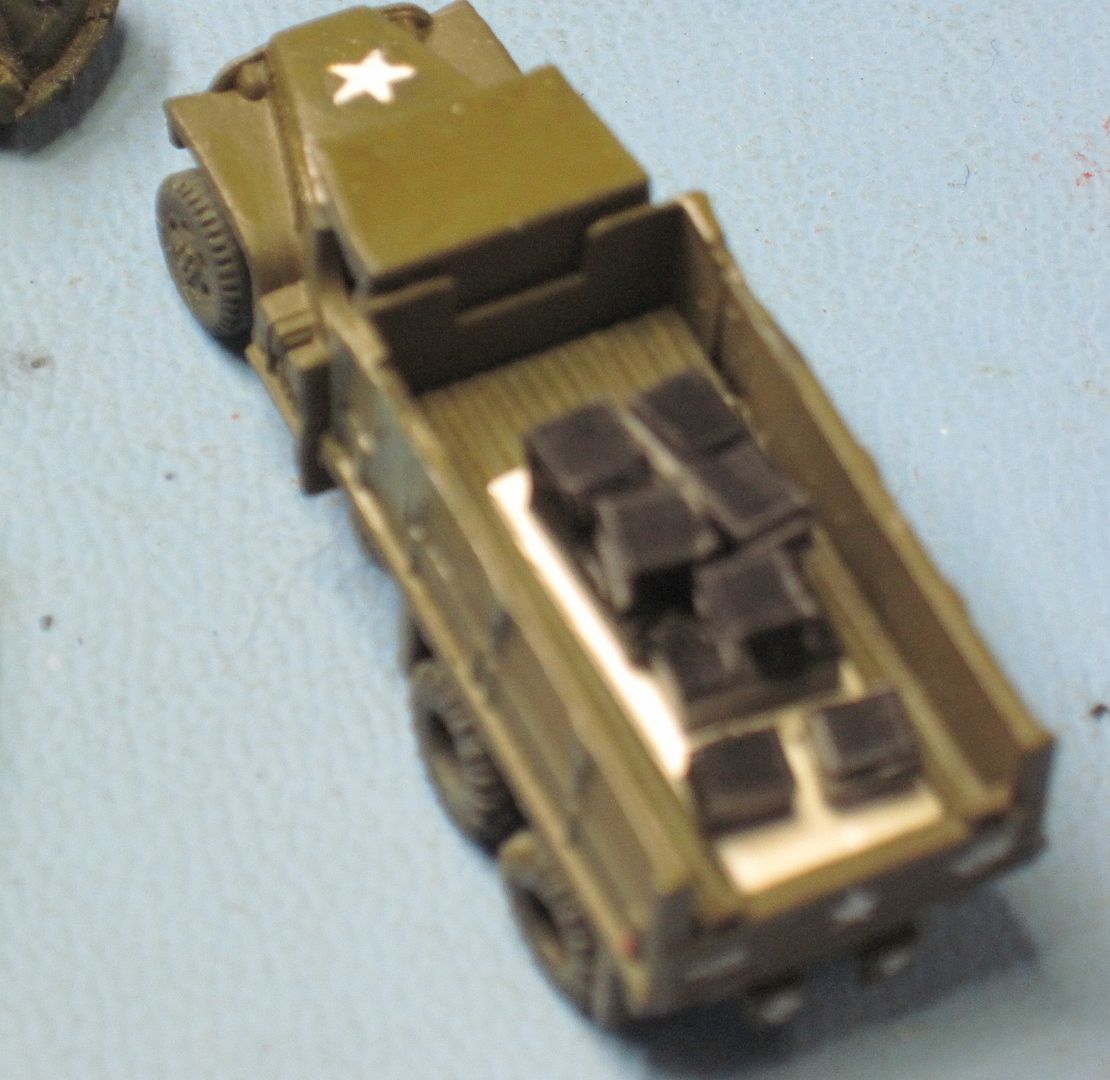 I found out years ago that rolling paper can be a FANTASTIC paper / canvas / cloth material for models. It was a great excuse for when my dad caught me with them, and it actually worked!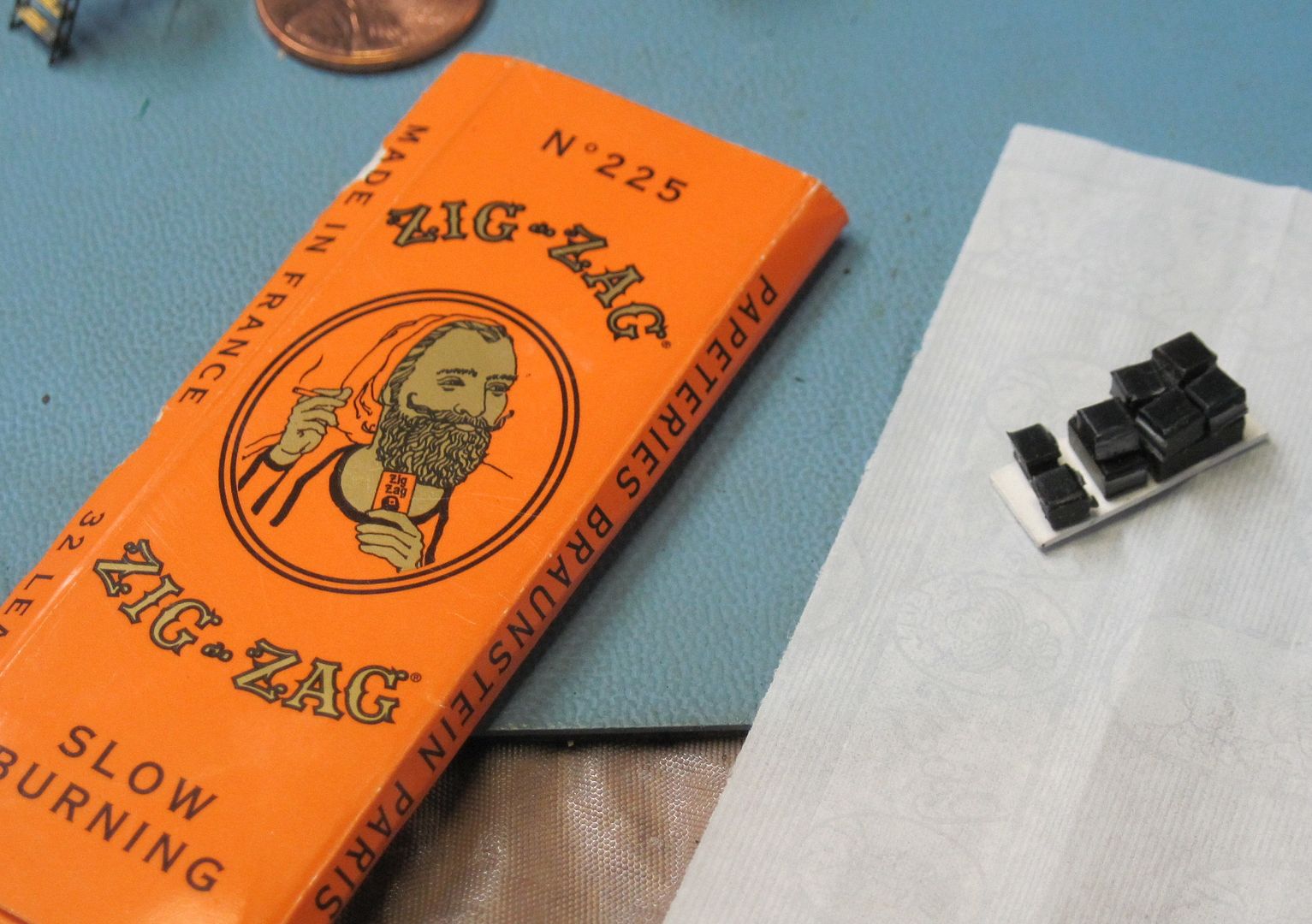 Then using a mixture of Elmer's Glue and Water you dip the cut piece of rolling paper into the tray until soaked. You dont want it to the point where its falling apart of course.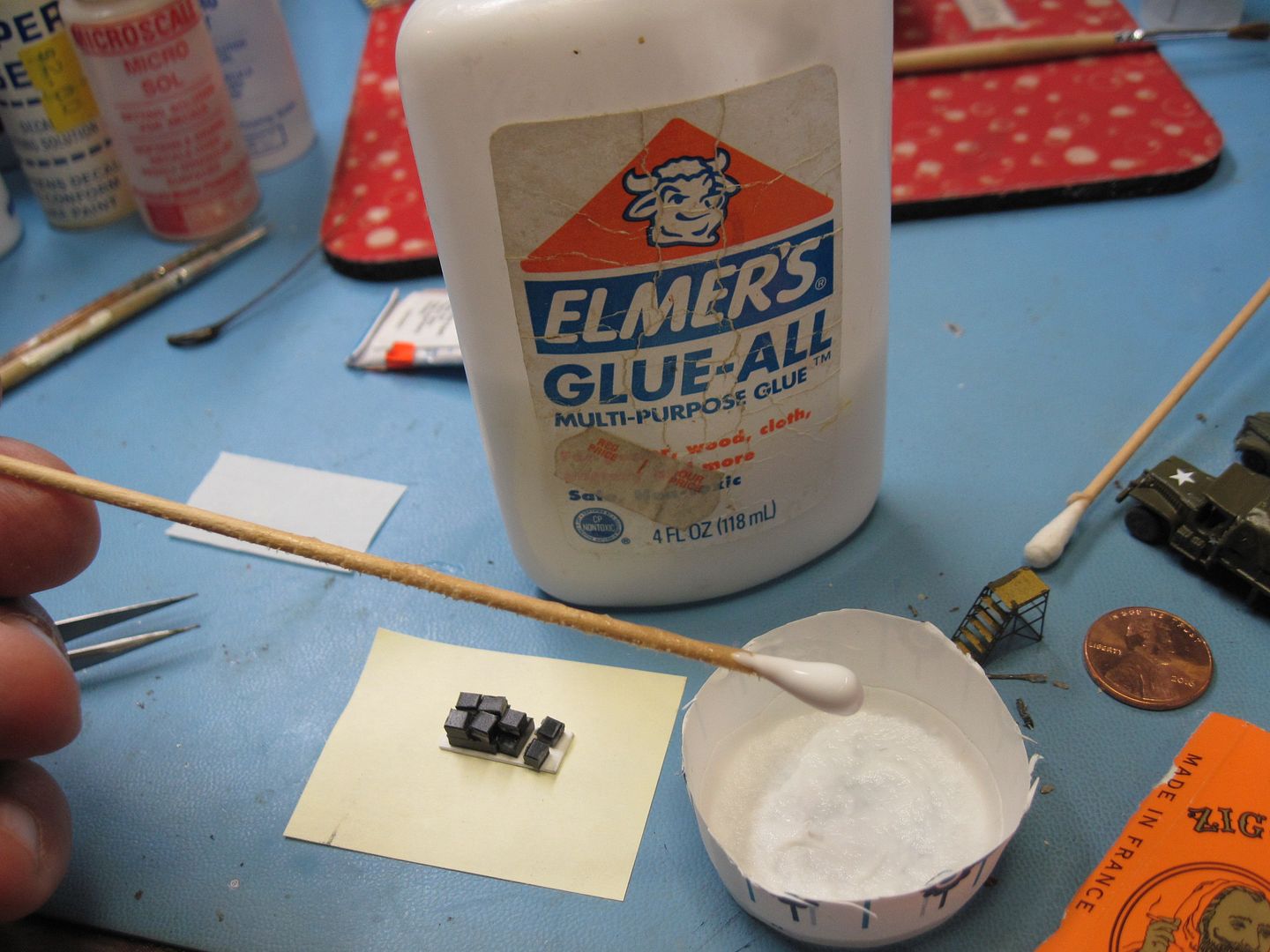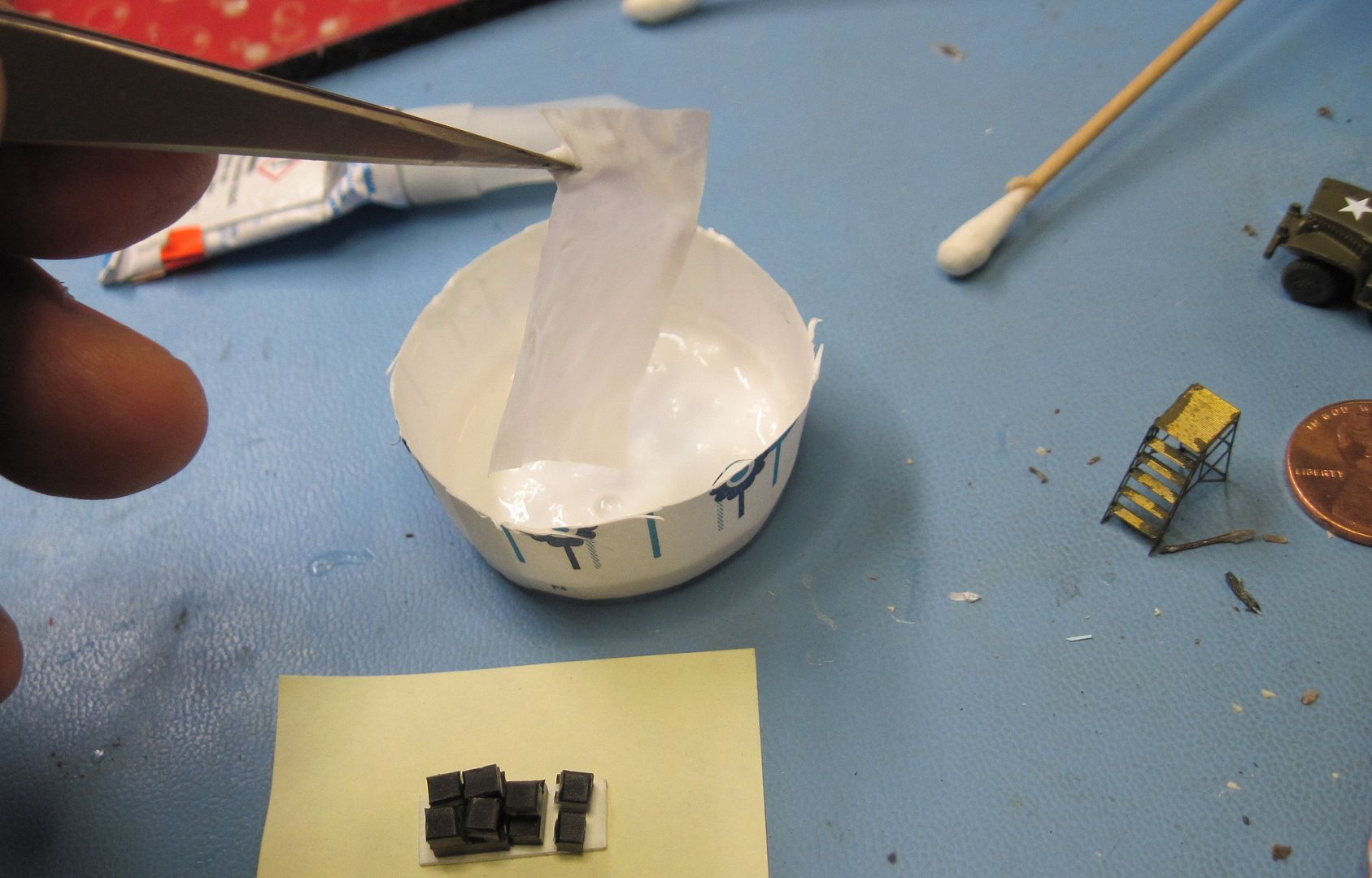 You then begin to work the material onto the piece you wish to cover. Take some time doing this as the curing / hardening time is quite long. Use a hairdryer to speed up the process if you want to.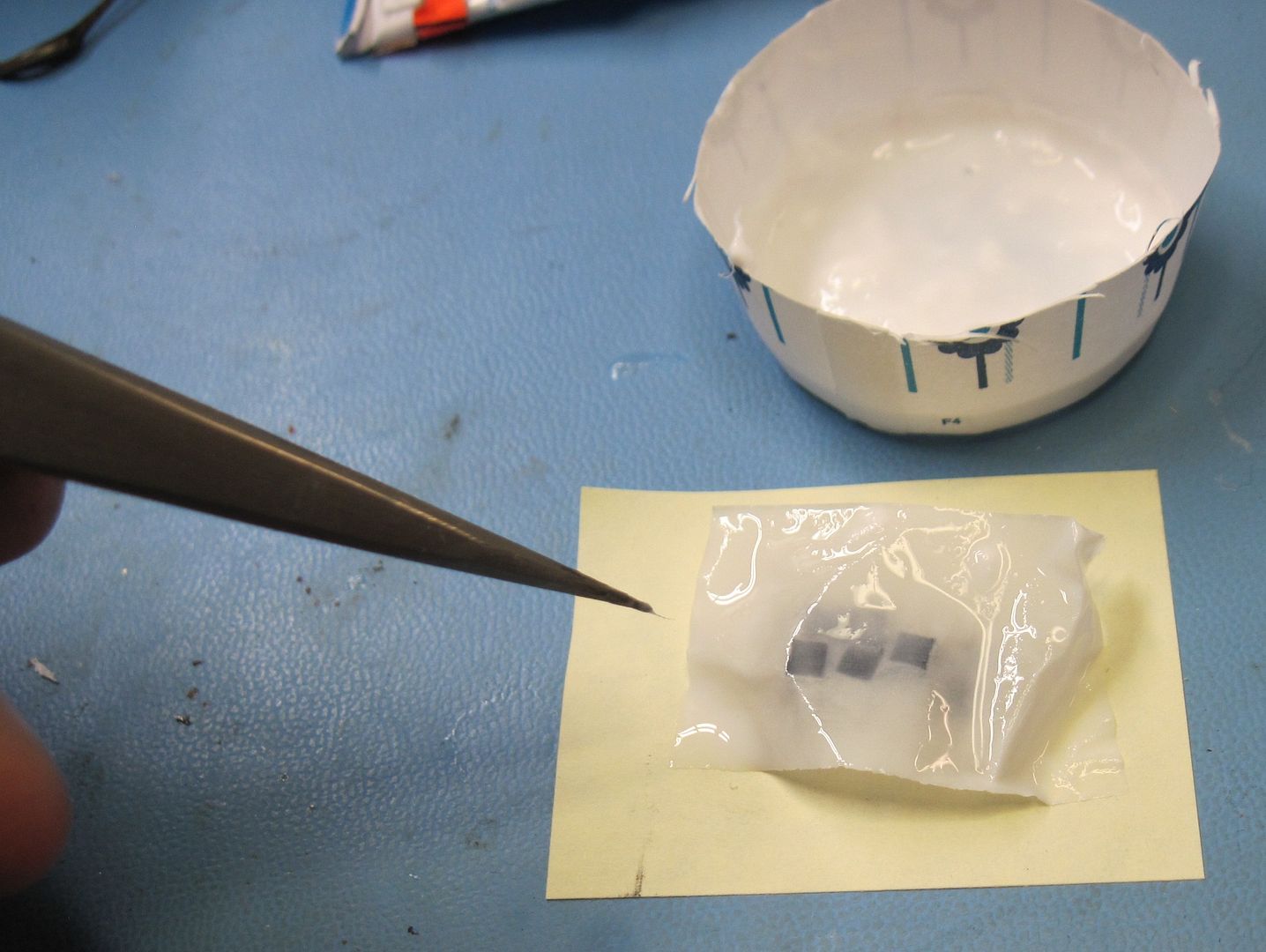 Upon trimming and molding, it looks like we have a decent looking stack of boxes!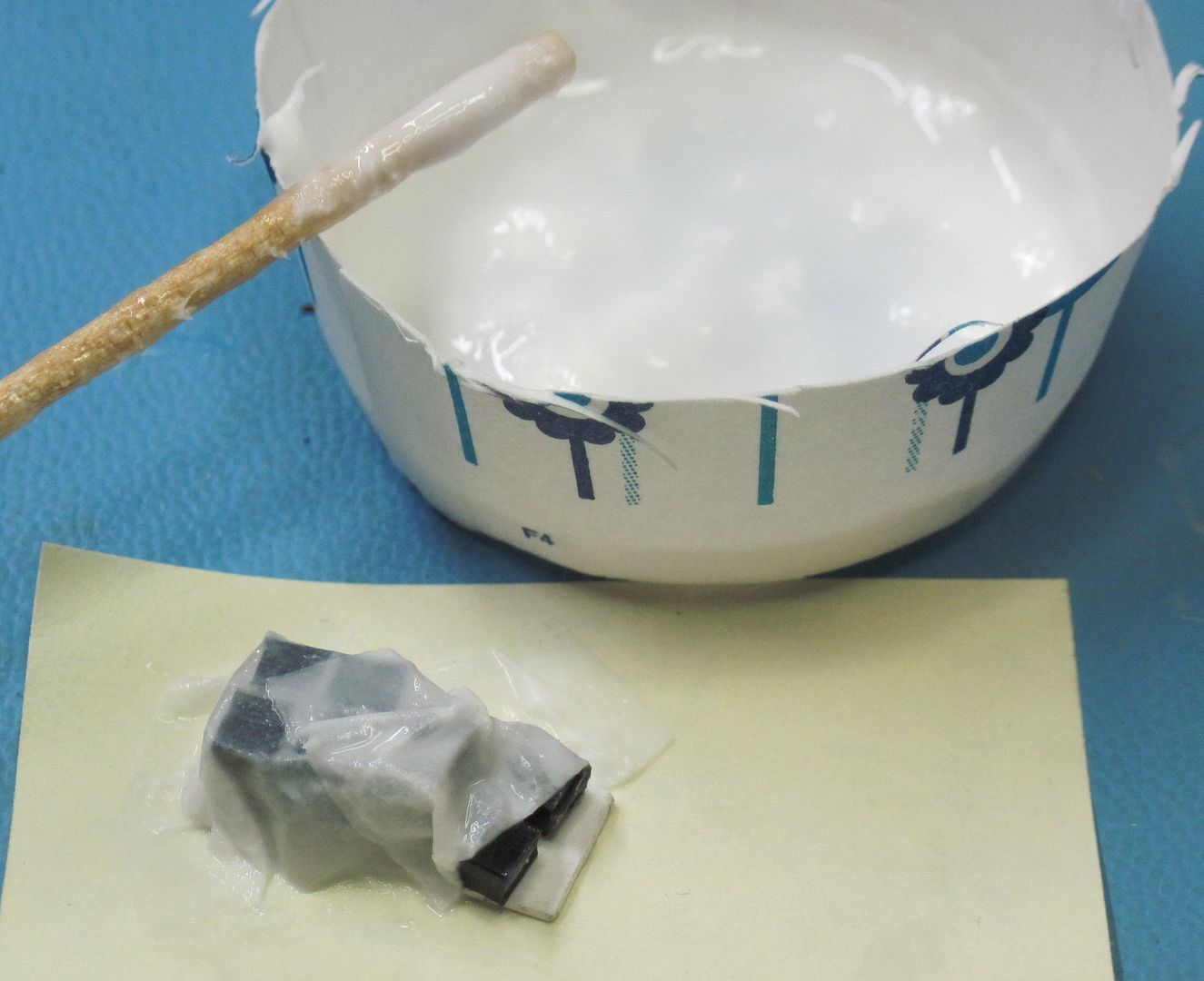 Here is the completed example after paint and a little bit of weathering.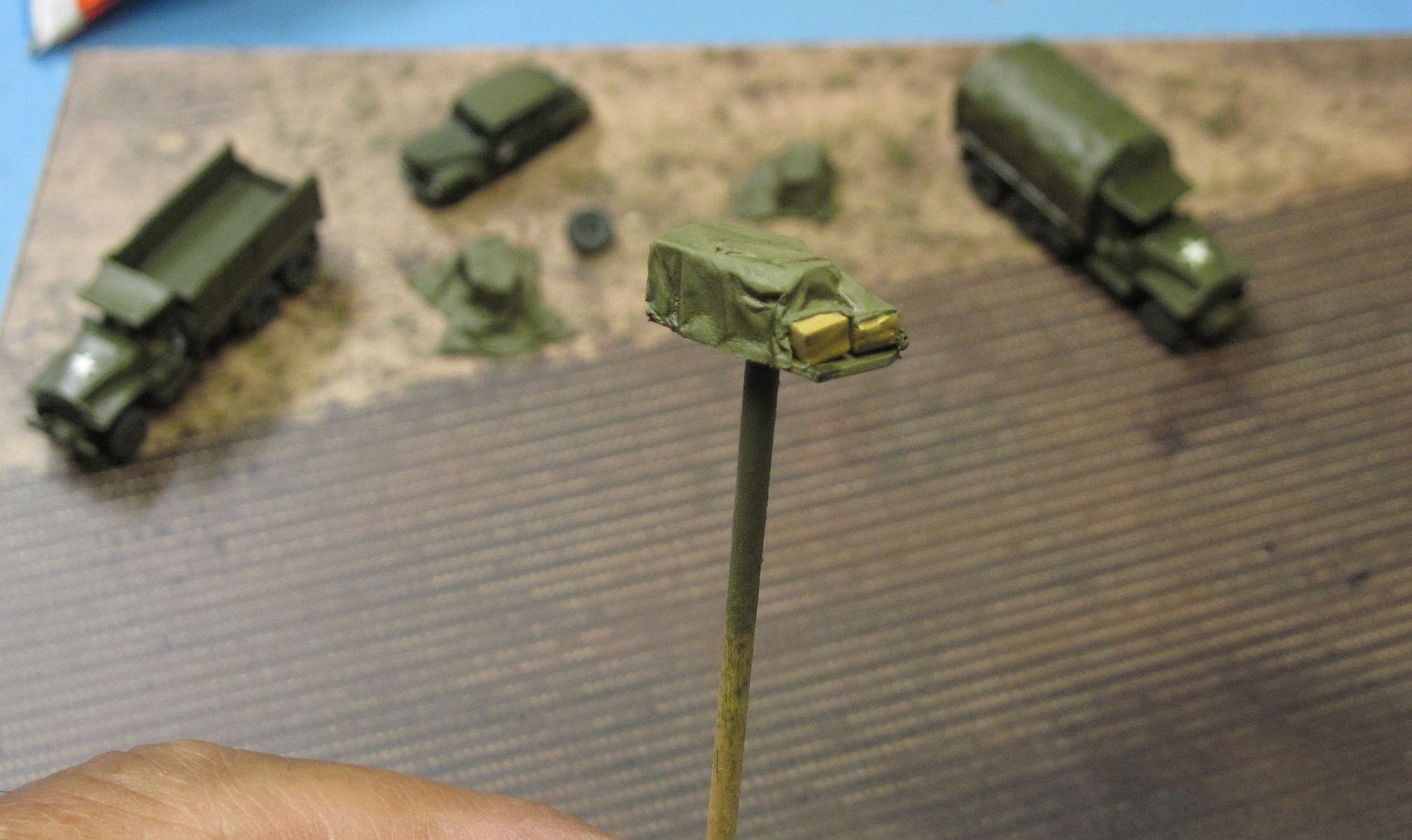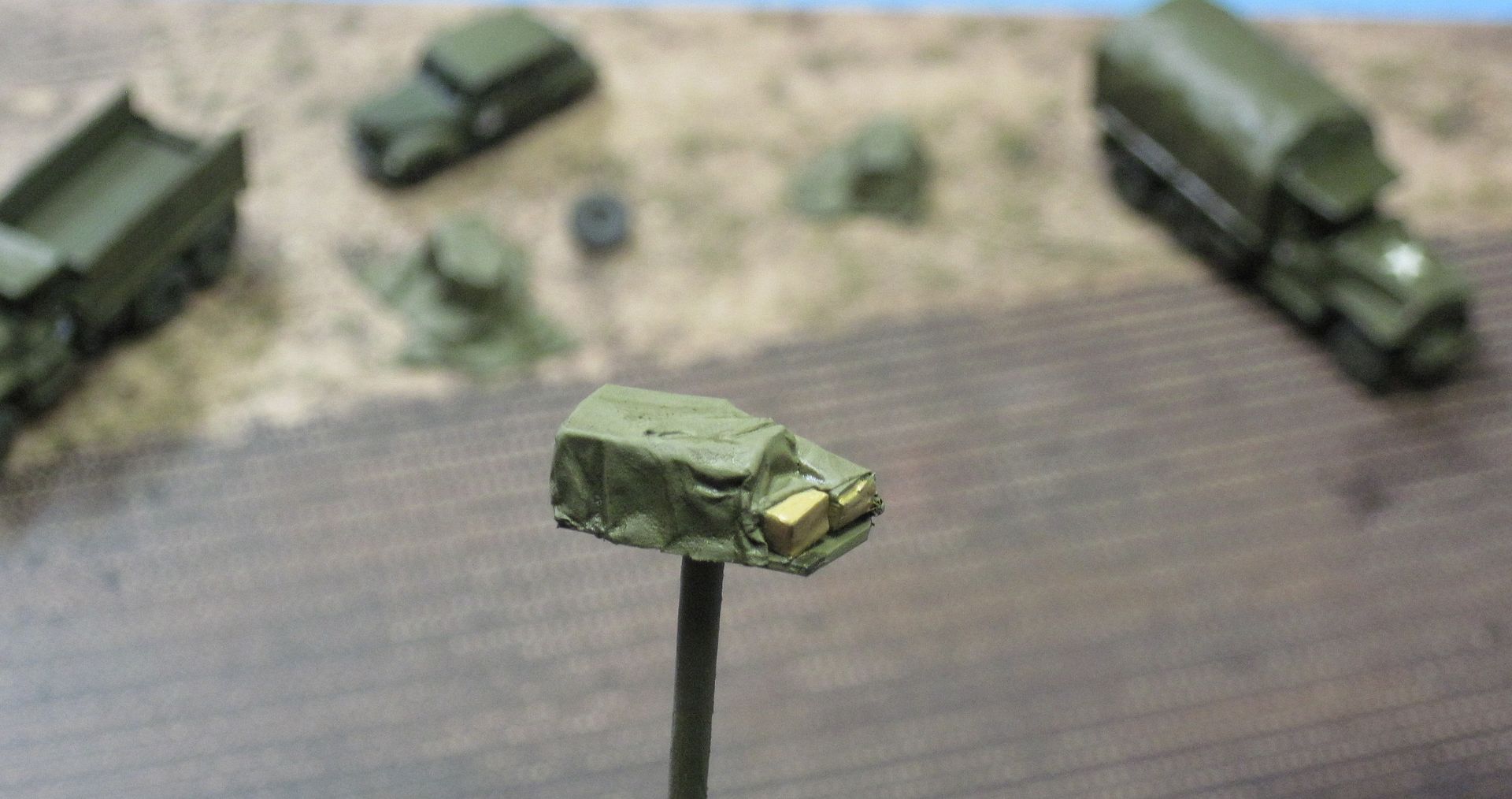 And here are a few other bits of cargo to go along as well.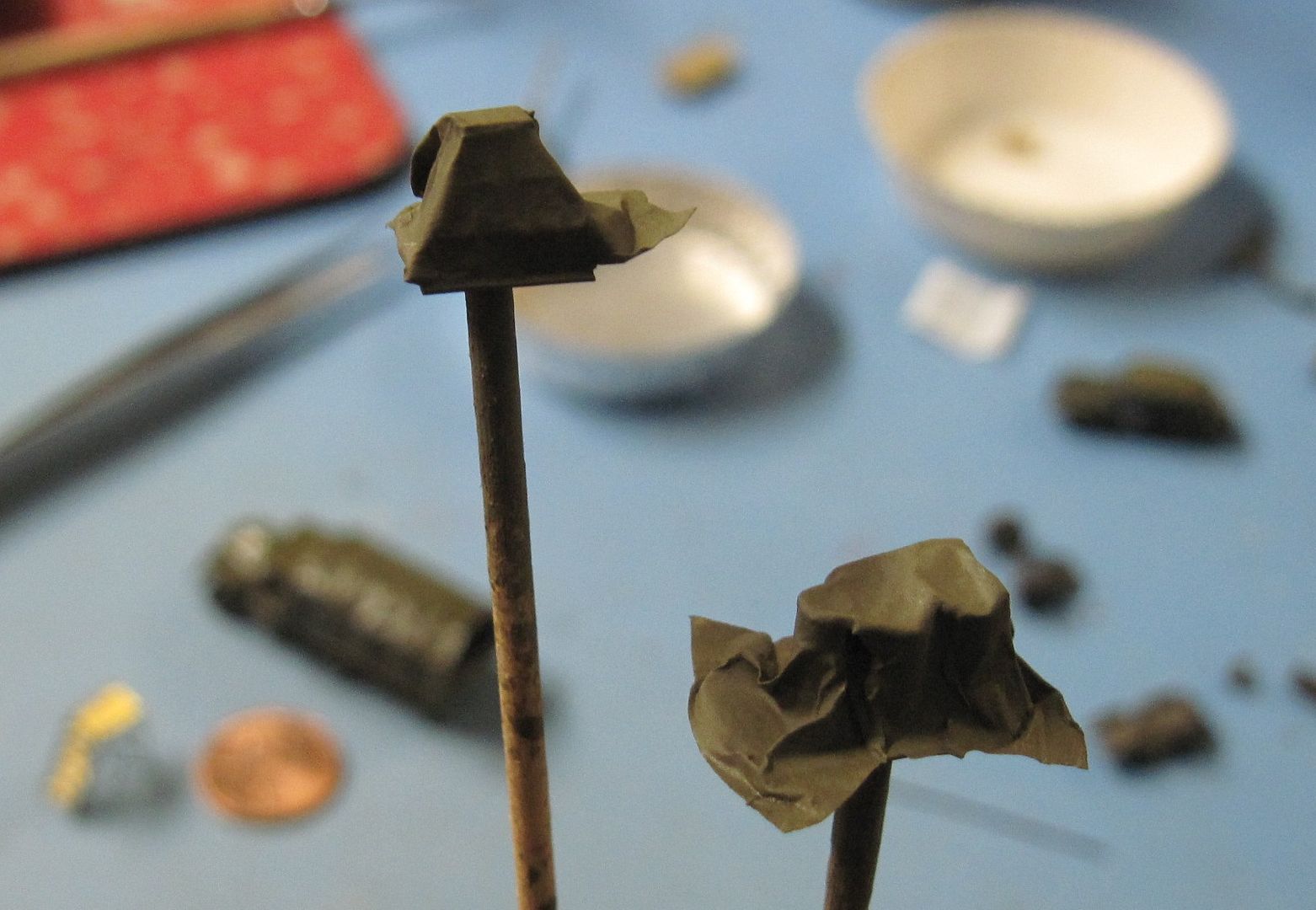 The same process was used on some 21st Century 1/144 Trucks to give them canvas covered tops.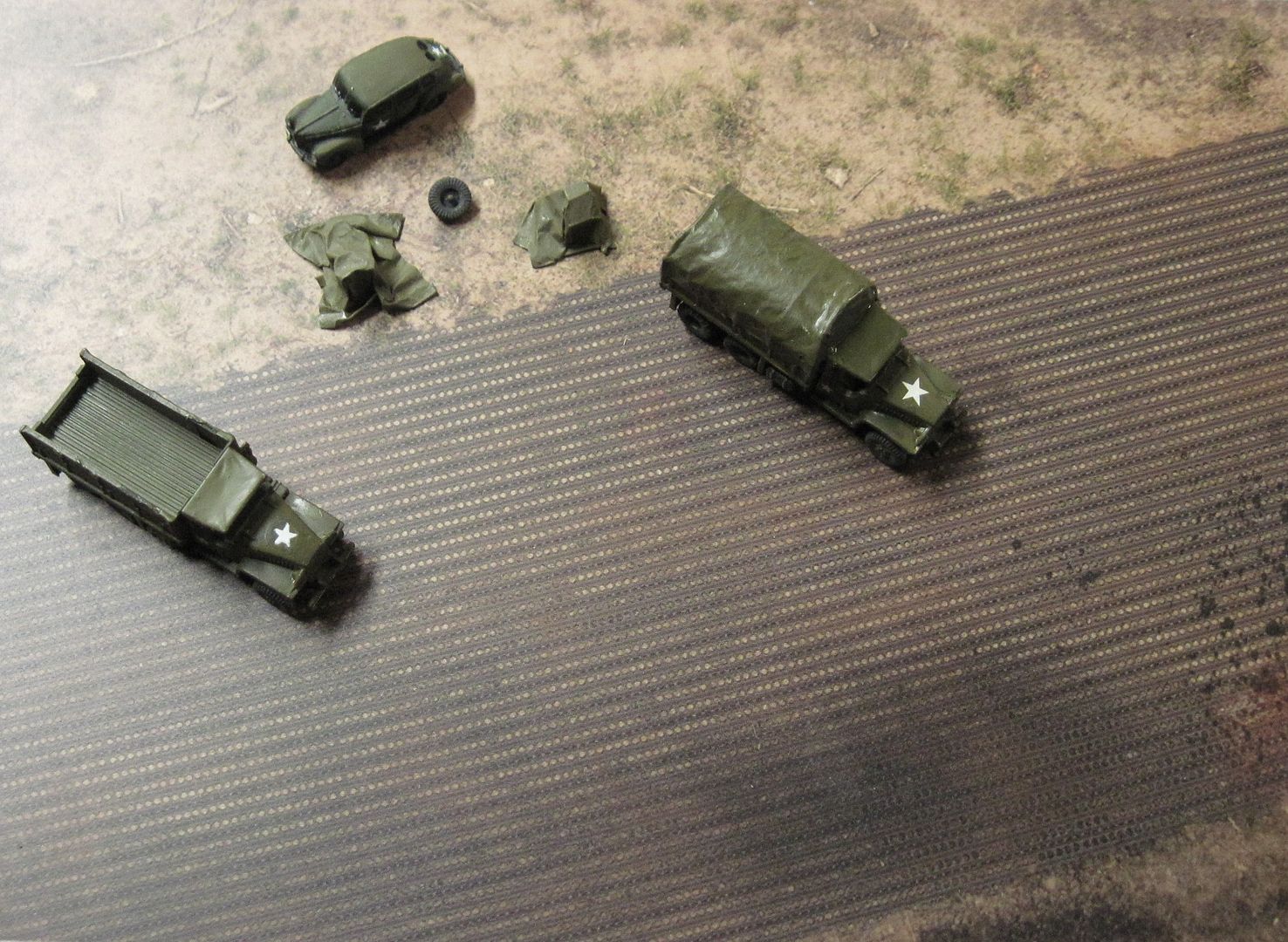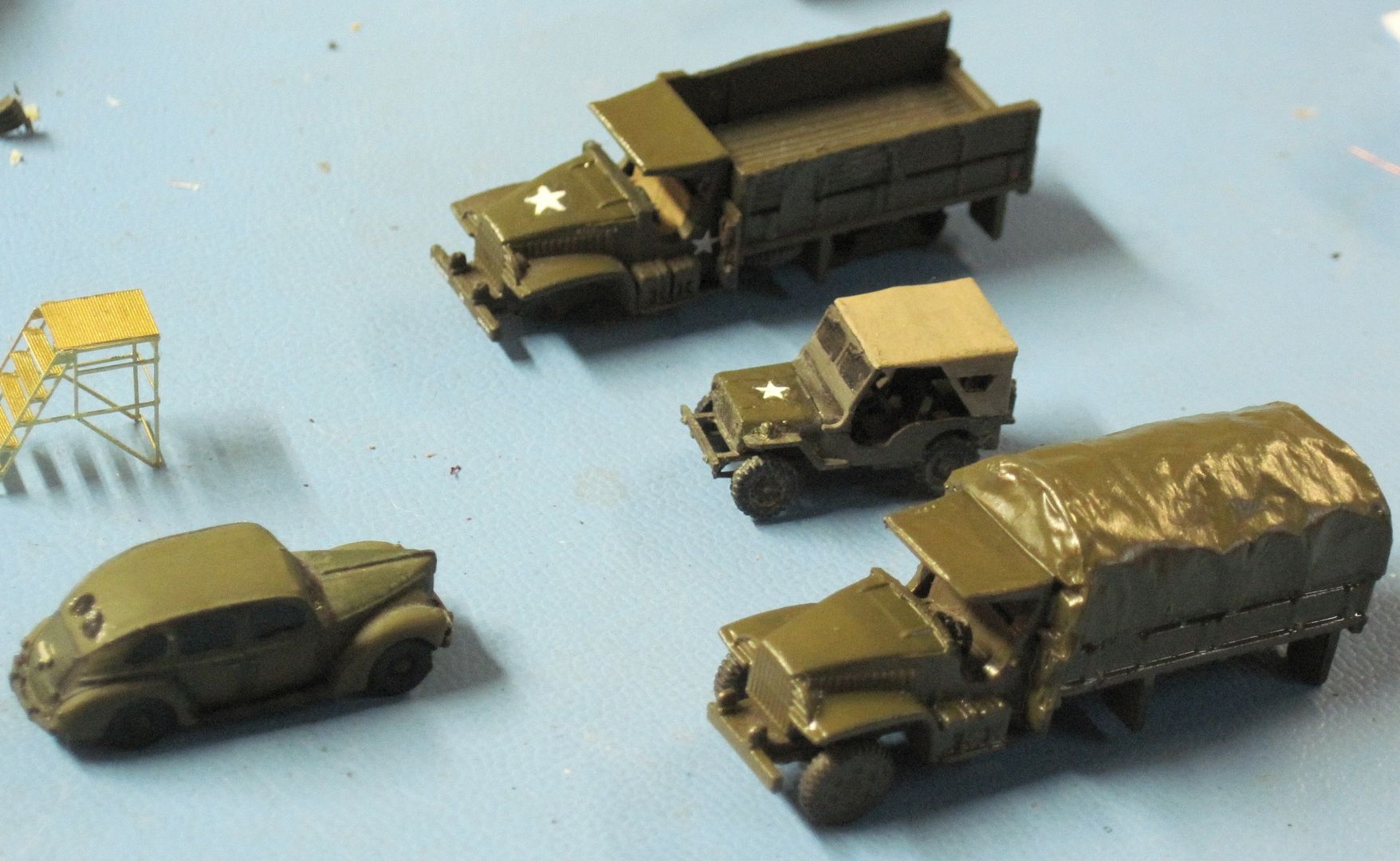 I used this same method when building my "Bats Belfrey" diorama. It actually came out of necessity. I was REALLY happy with how I had painted the front windscreen / canopy on the B-25, only to have dropped it, and rolled over it with my chair.

So I figured, I could salvage it, and put a tarp over part of it!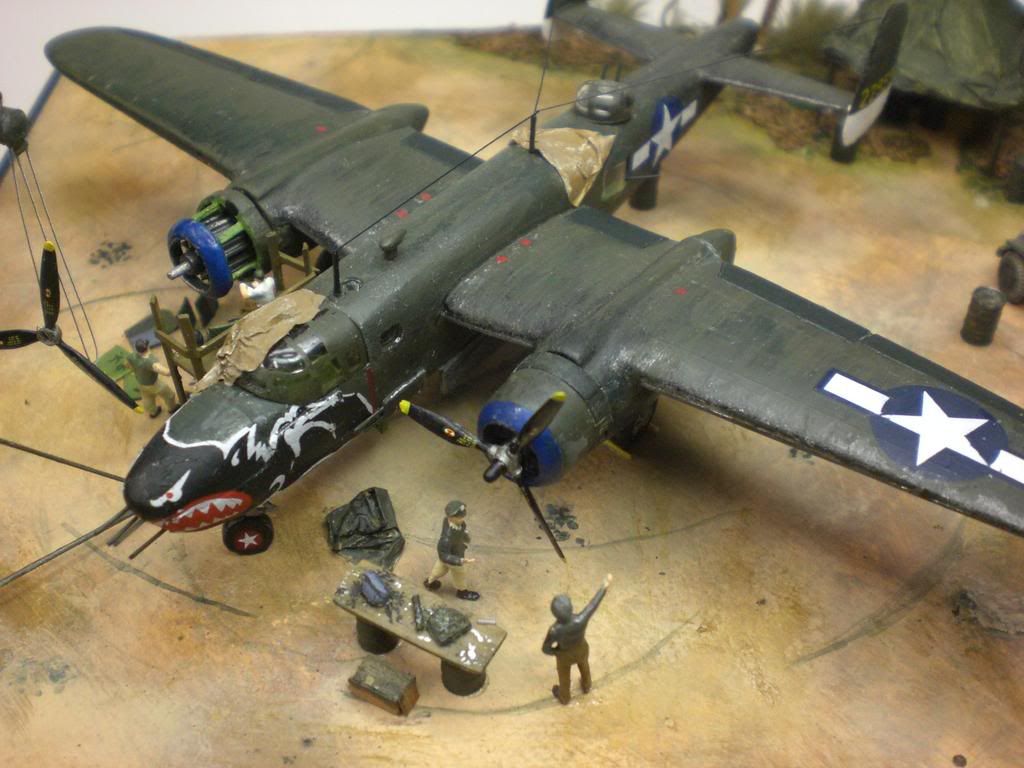 Hope you enjoyed this little bit of info!
_________________
Keep Em' Flying,
Christopher Soltis
Dedicated to the preservation and education of The Sikorsky Memorial Airport
CASC Blog Page:
http://ctair-space.blogspot.com/
Warbird Wear:
http://warbirdwear.com/
Chicks Dig Warbirds.......right?