My dad has been experimenting...
We got a few 21st century 1/144 2.5 Ton Trucks at a decent price. We didn't have one with a canvas cover over the back cargo area and decided to try making one.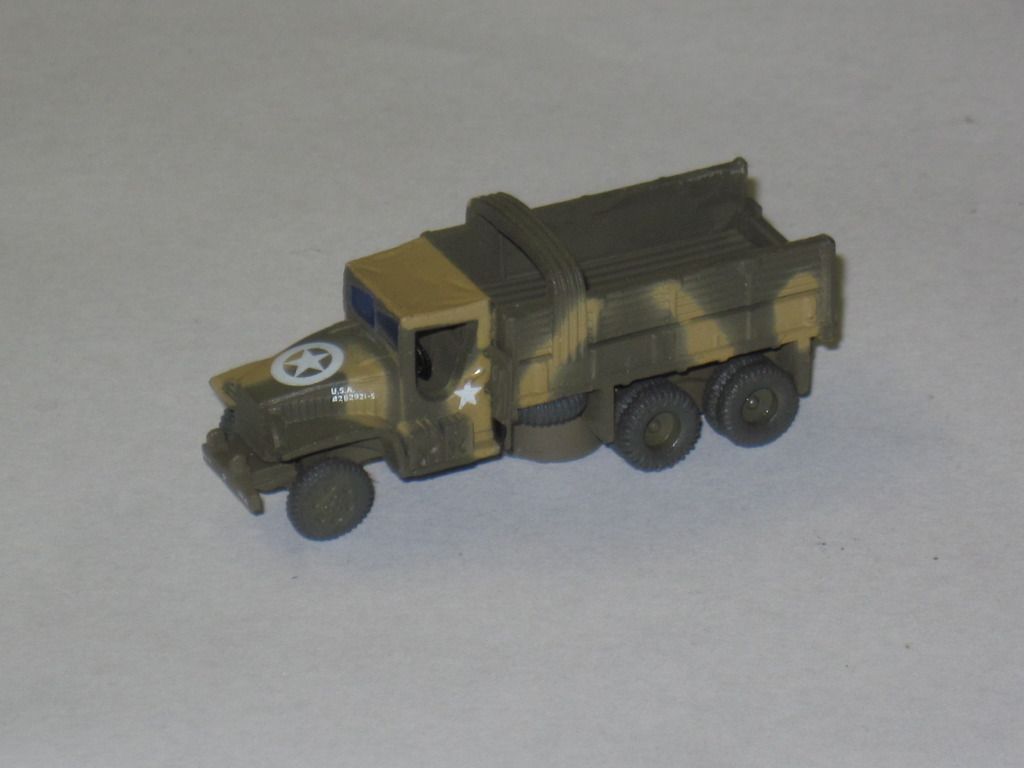 The big chunck of plastic that was used to screw the truck to the base was cut away which made it come apart with out a problem. The solid wind shield was also cut away.
The molded in rails were cut away and single ones were made from stretched spru. It didn't matter how they looked because they were going to be covered.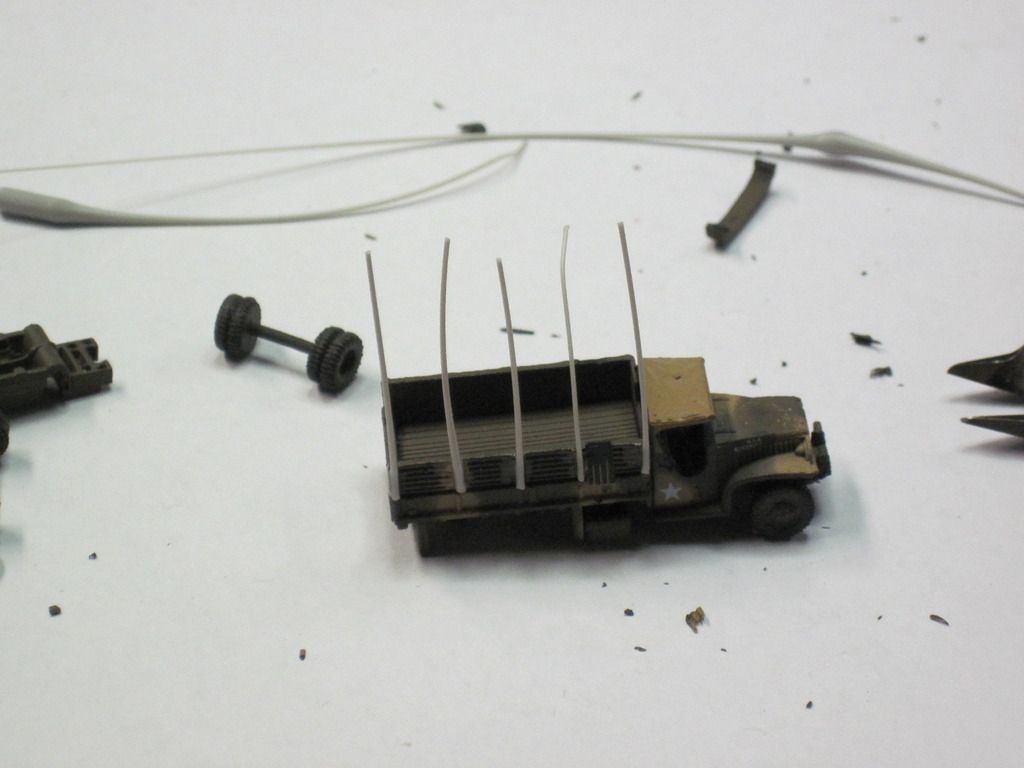 Once the super glue set the rails were rolled over and glued to the other side.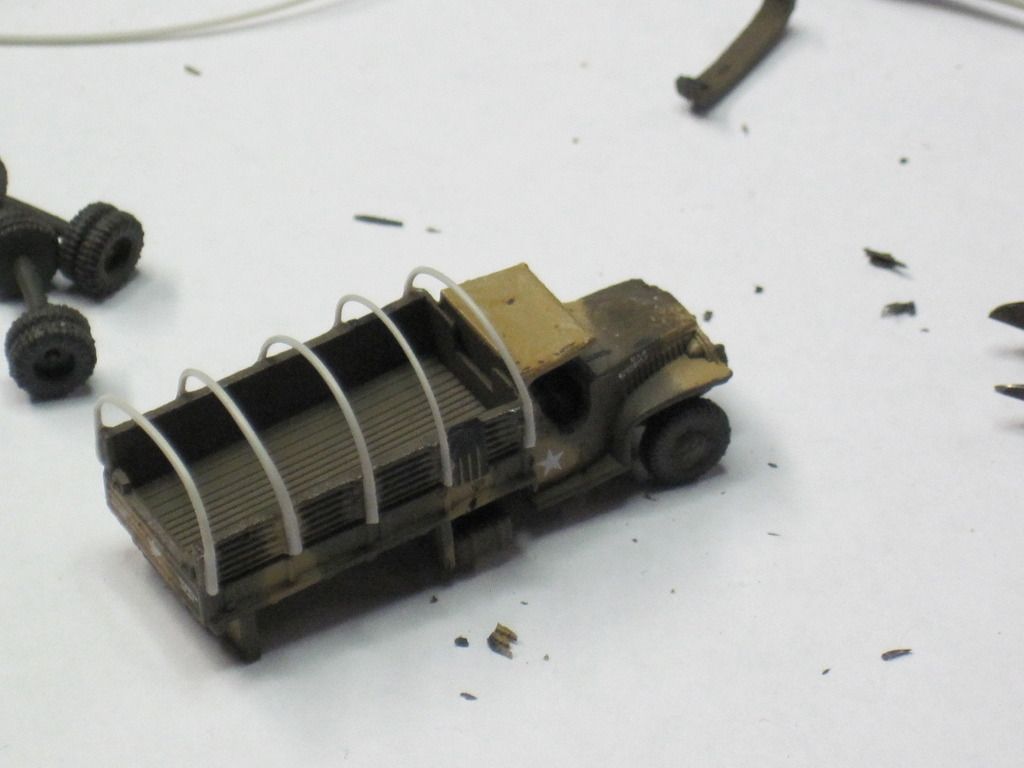 Mixed up some white glue and water and dipped in pre cut piece's of tissue. The front, back first and then the top.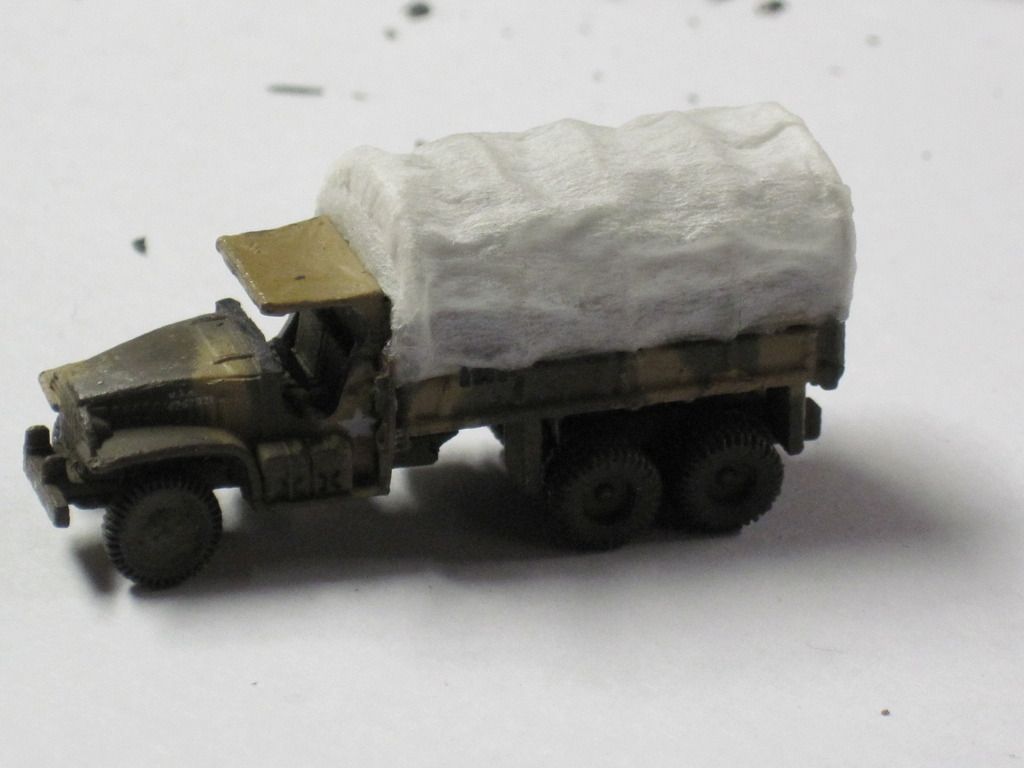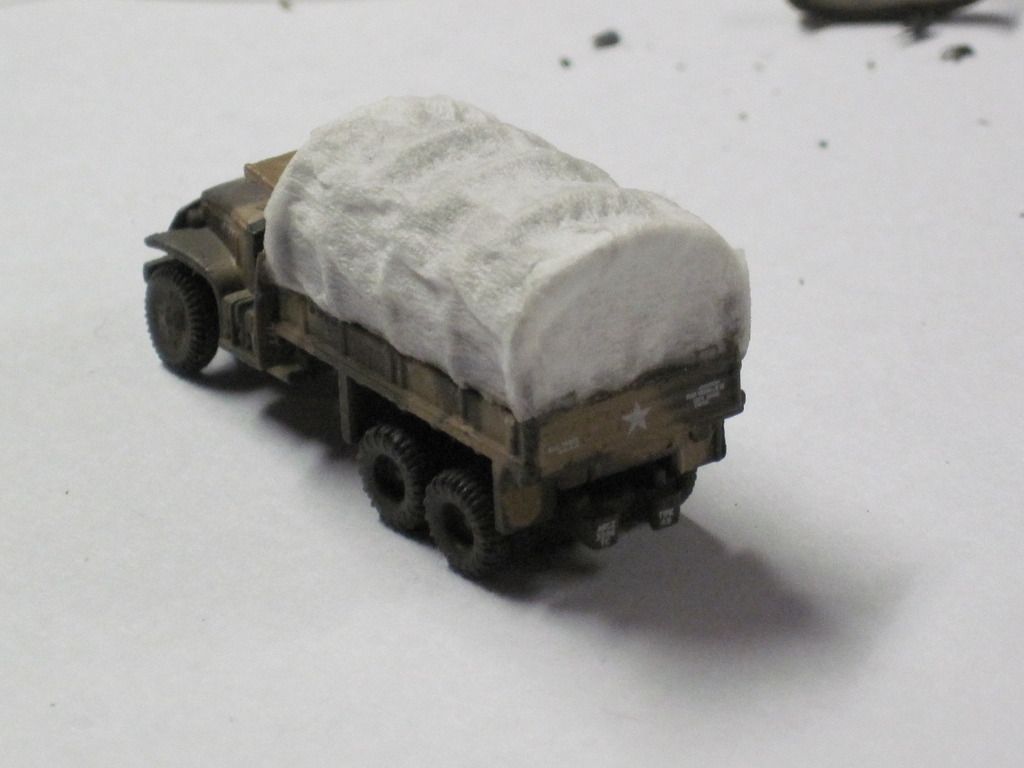 Some paint, a few stars, a piece of clear plastic for the windshield.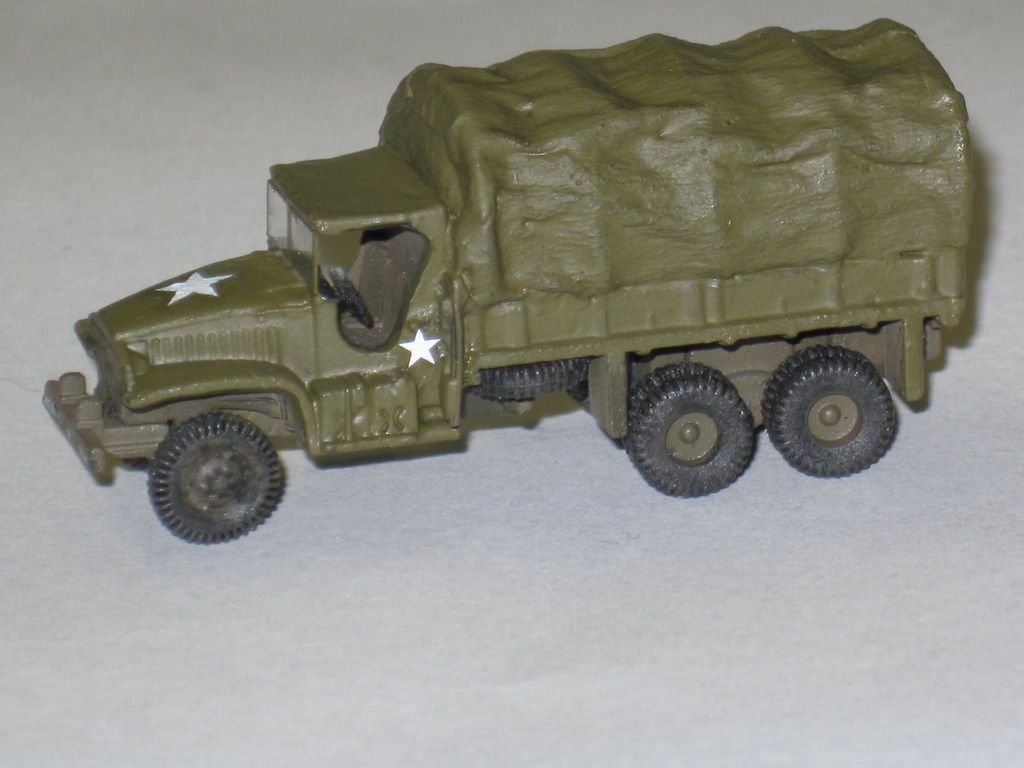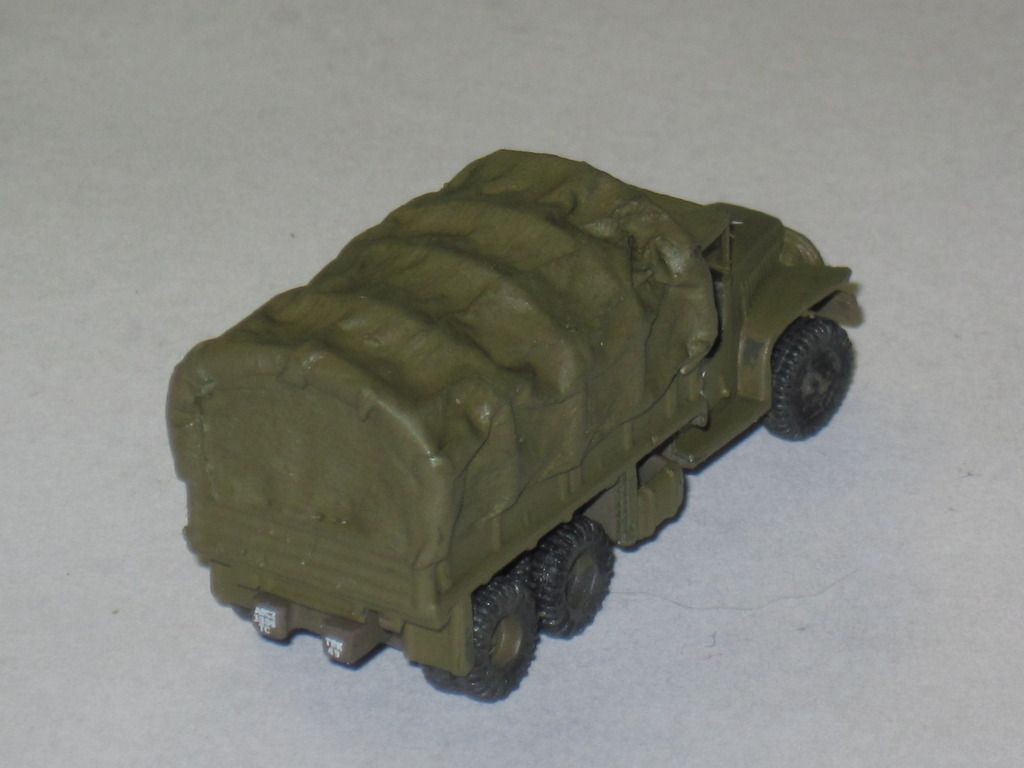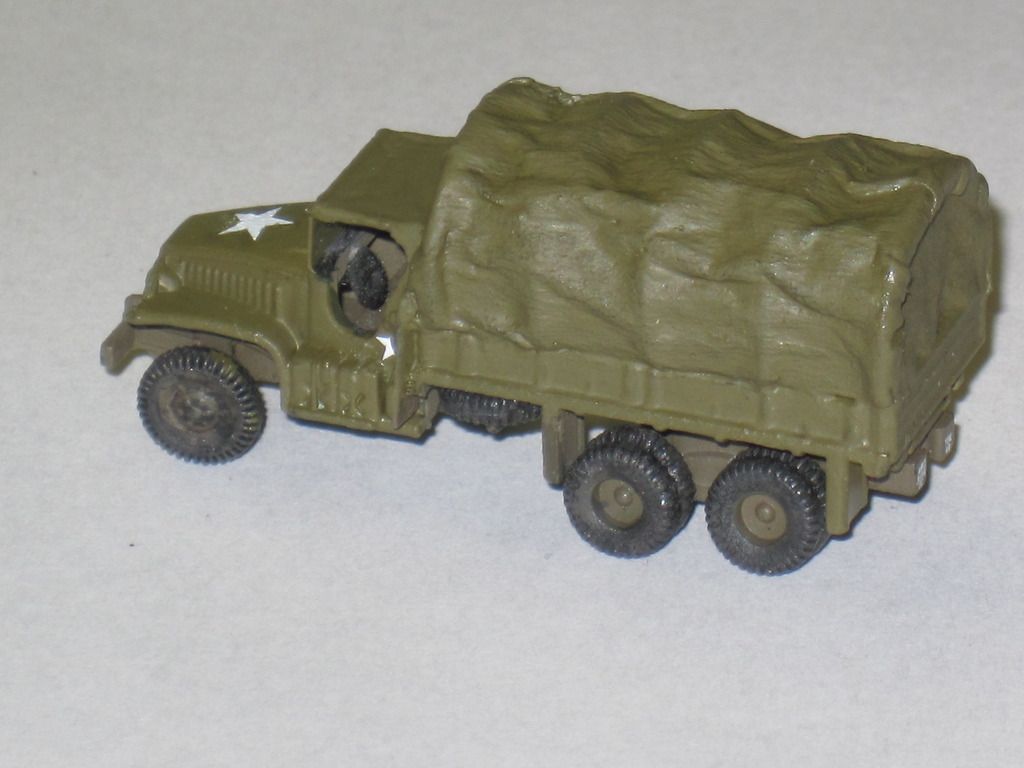 A coat of flat over the paint and stars and were done.
Not too bad for first attempt, the canvas could have been a little tighter with not so many bumps but who knows in over 3 1/2 years of war one truck didn't look like this.