Years ago the CASC acquired a box of small fragments from Jeff Hayse that were from the F6F-5K Drone Hellcat that crashed during the Battle of Palmdale:
https://en.wikipedia.org/wiki/Battle_of_Palmdale
We recently put the parts on display: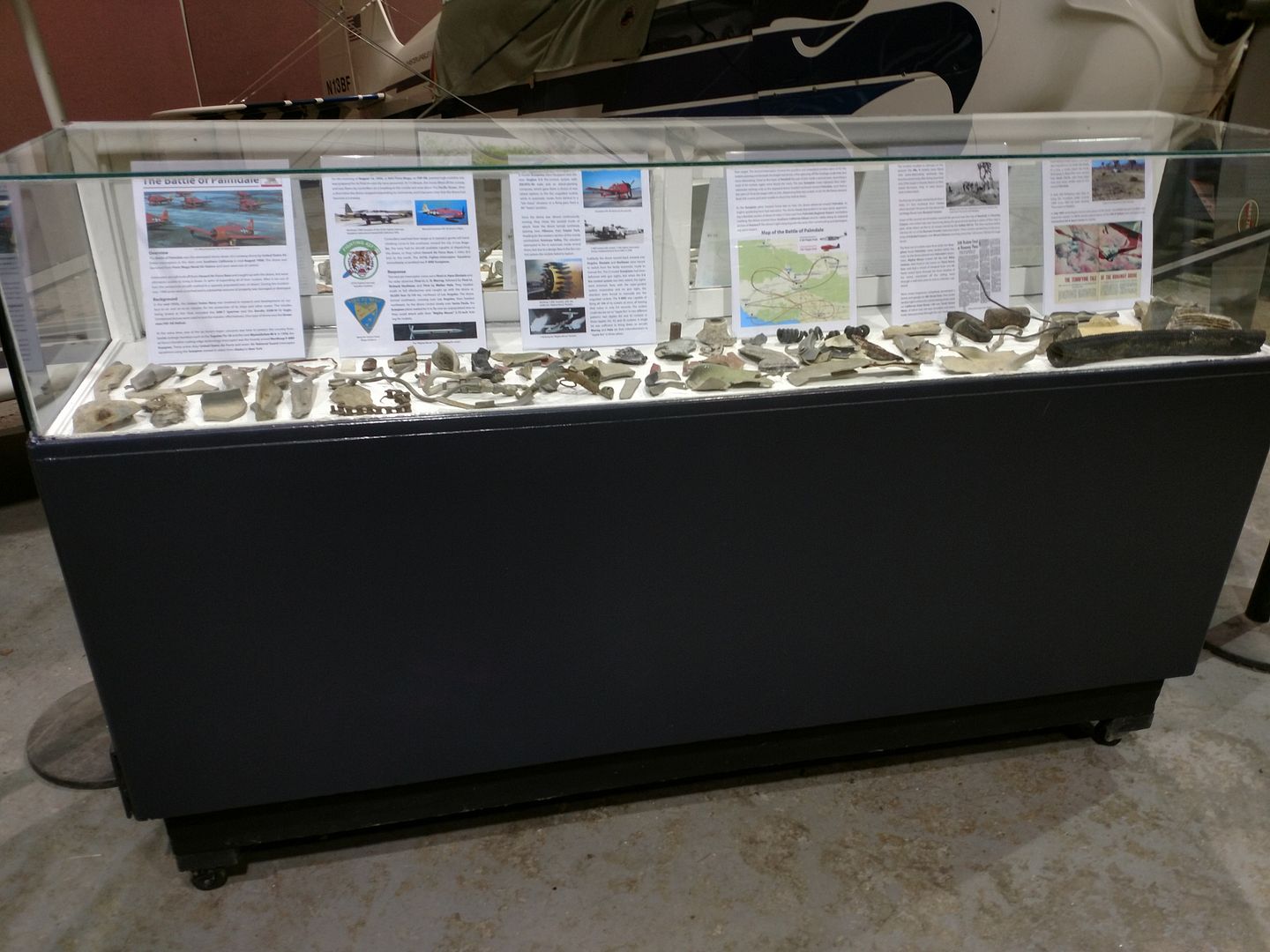 Might redo some of the placards still: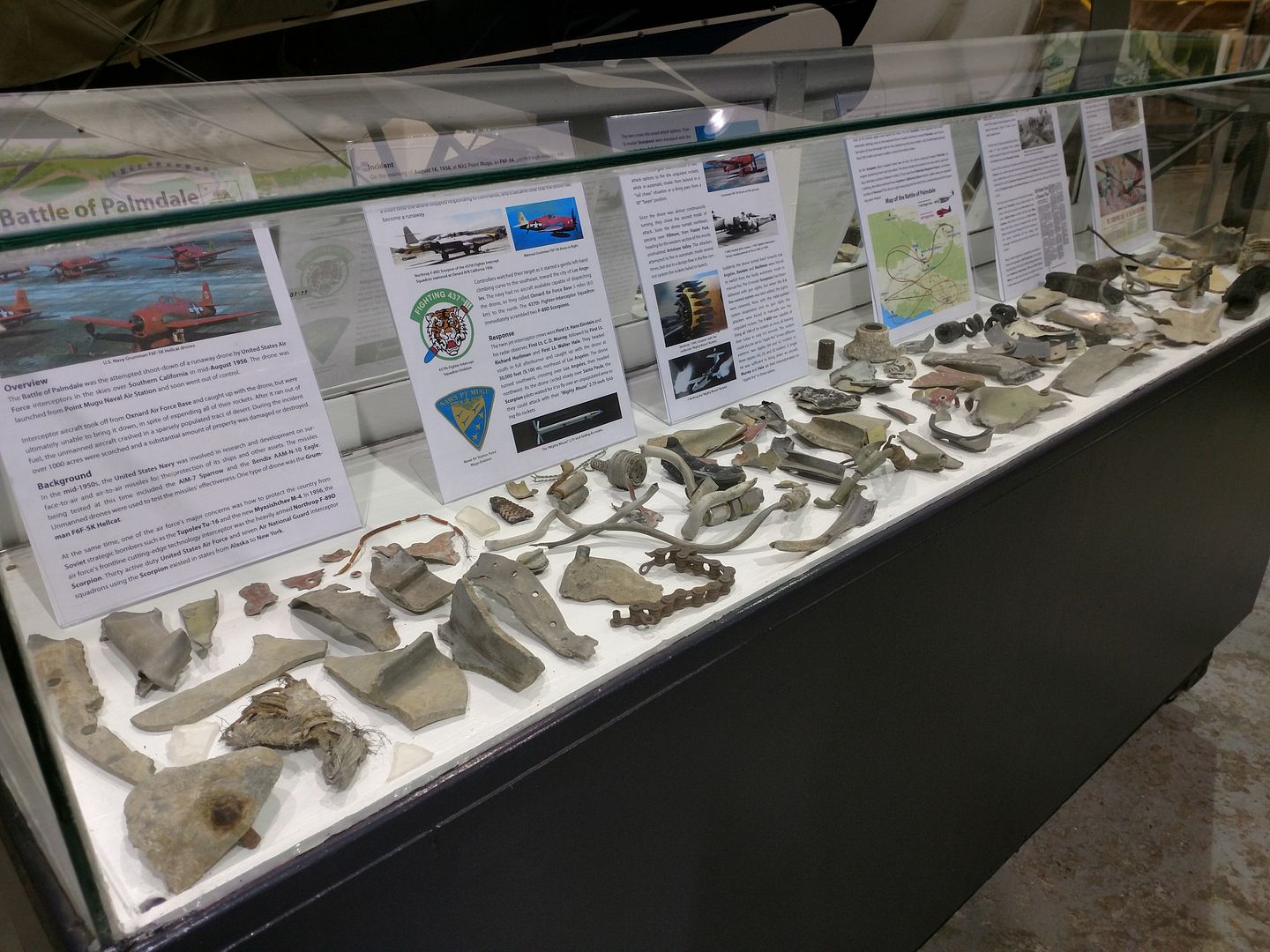 I wanted to represent the two types of aircraft that were involved in the incident and display them alongside the original parts. So I went into the gift shop where we have a well stocked array of model airplanes and found a 1/72 Revell F-89. But what to use for the Hellcat? That's when I found my old Lindberg "Legends of the Air" 3-in-1 kit that my father had bought me in the late 90's and that I ended up donating to the gift shop years ago, assuming I'd never build them.
The Hellcats had been started by my 12 year old self, and now at 32, I was going to finish them. Both Hellcats received lengthened tails and more accurate rudders. Aftermarket resin engines and props were added, with one receiving new wheels as well. Cockpits were added with styrene plastic including bulkhead / armor plating, seats, instrument panels, putty headrests, and masking tape seatbelts.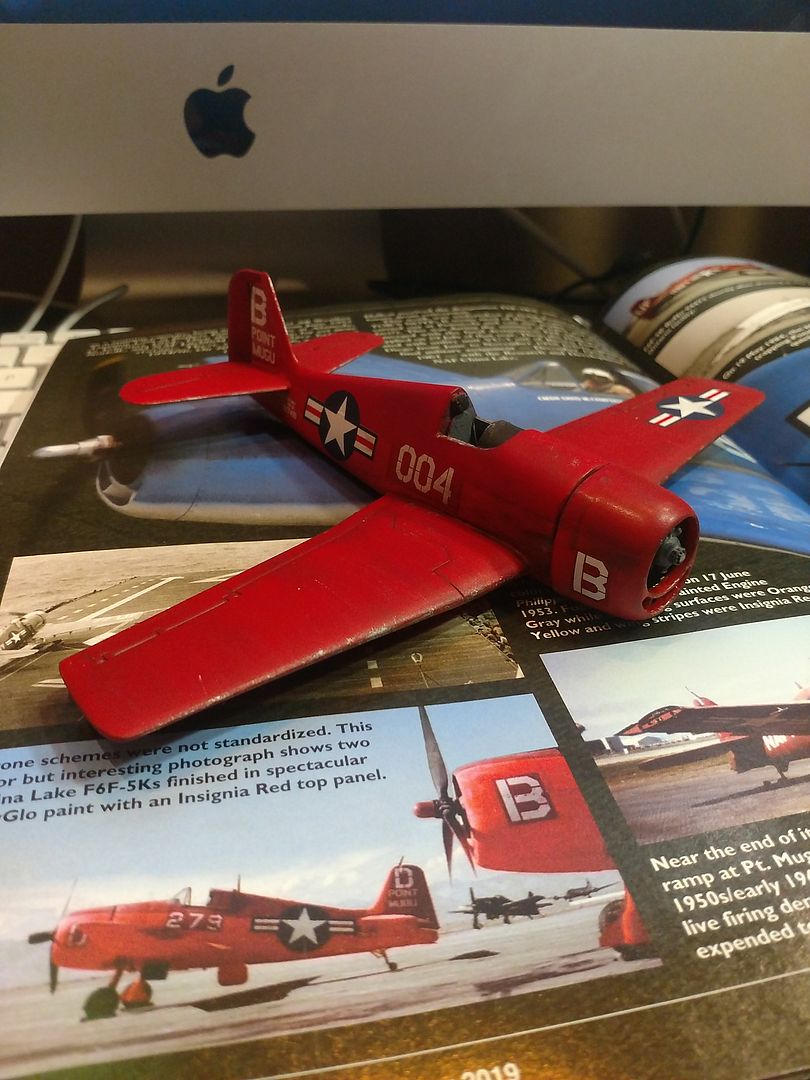 Quick and dirty and not too detailed to say the least, but enough to fill the void. The two were painted with rattle can spray paint, and weathered with pastel chalk and little bit of dry brushing.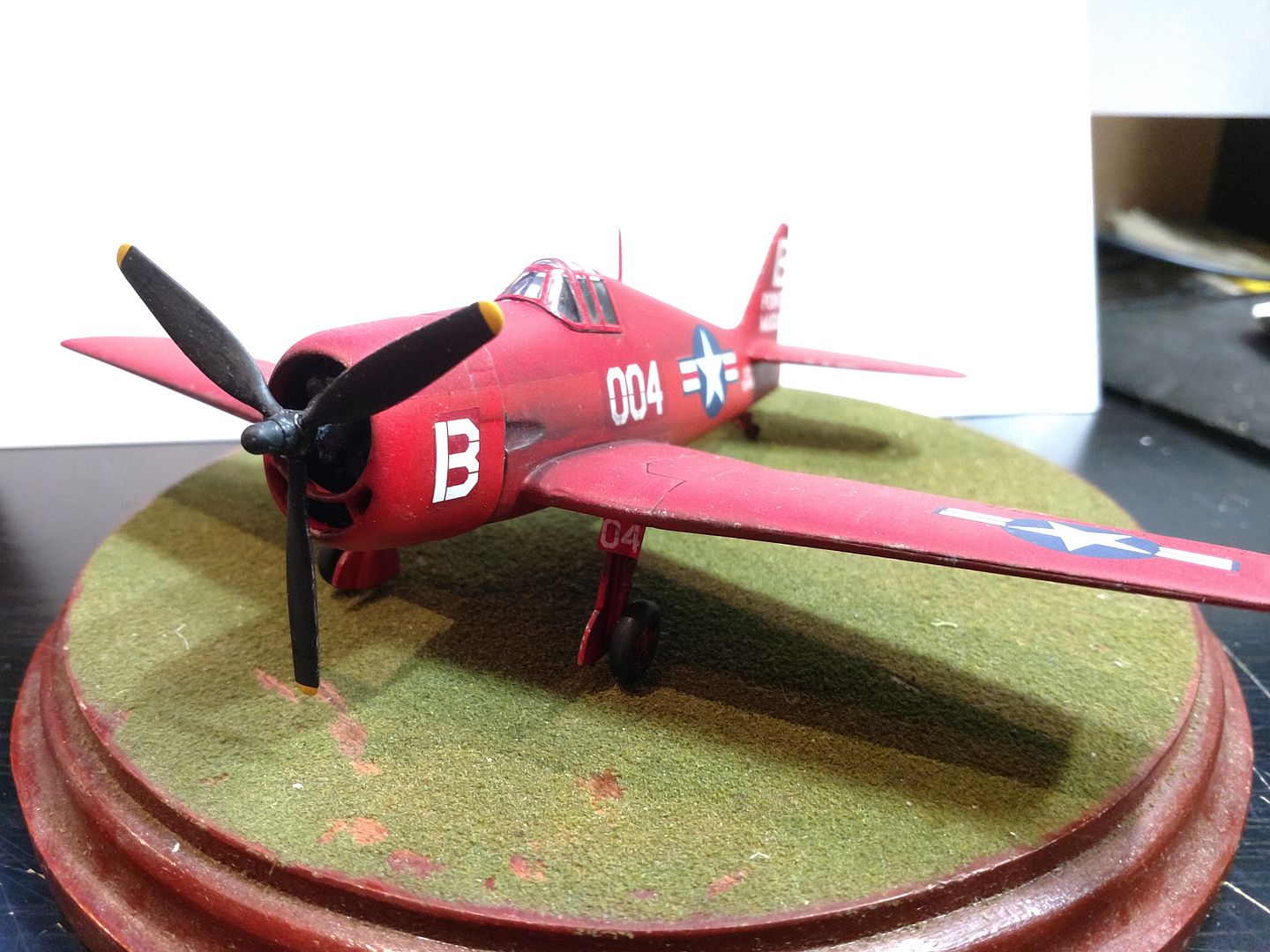 The decals came from Alley Cat with one representing the Point Mugu 5K that will go in the museum showcase.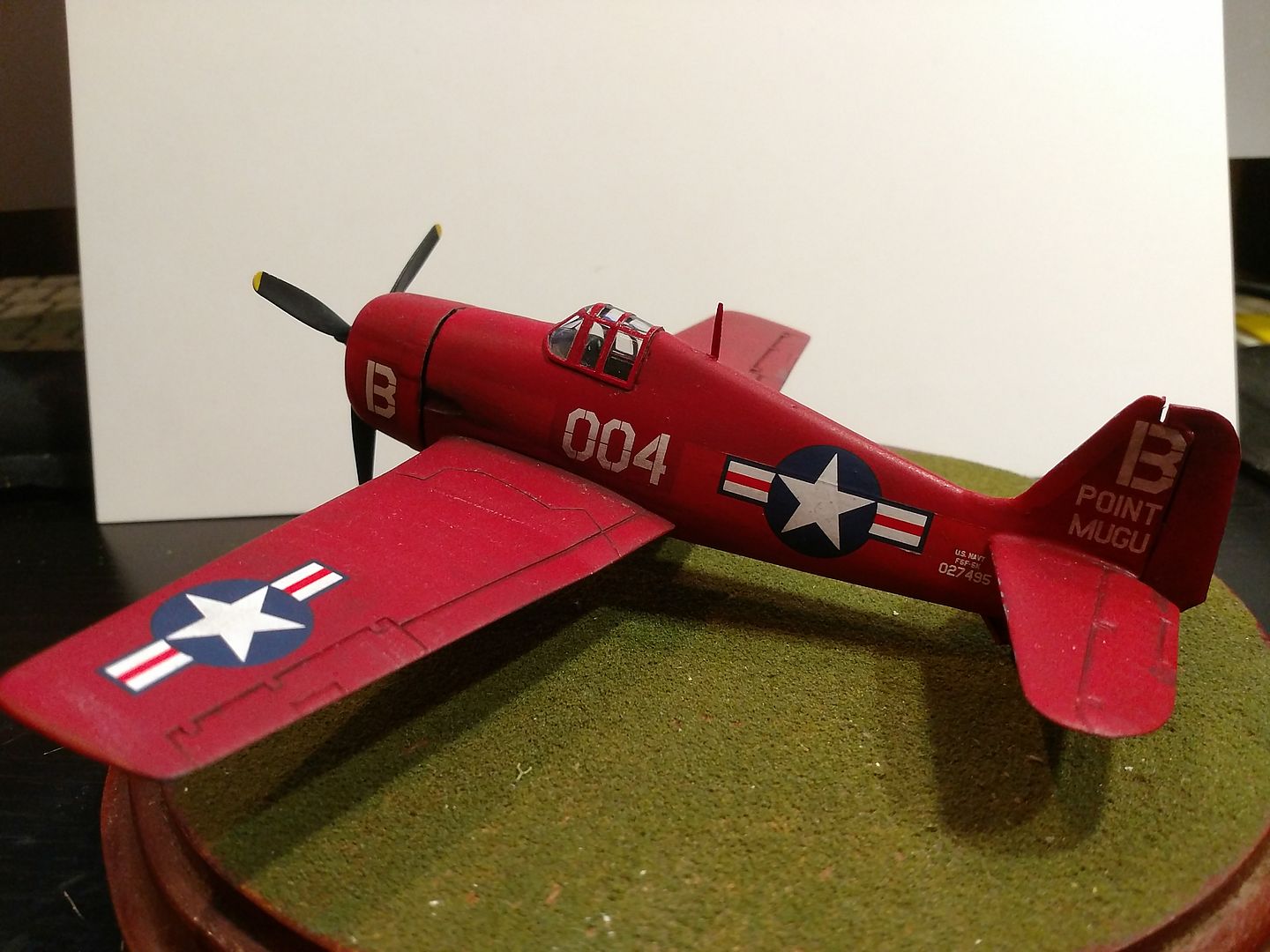 The other Hellcat I built for myself, finishing it as a pink tailed Hellcat from 1946's Operation Crossroads.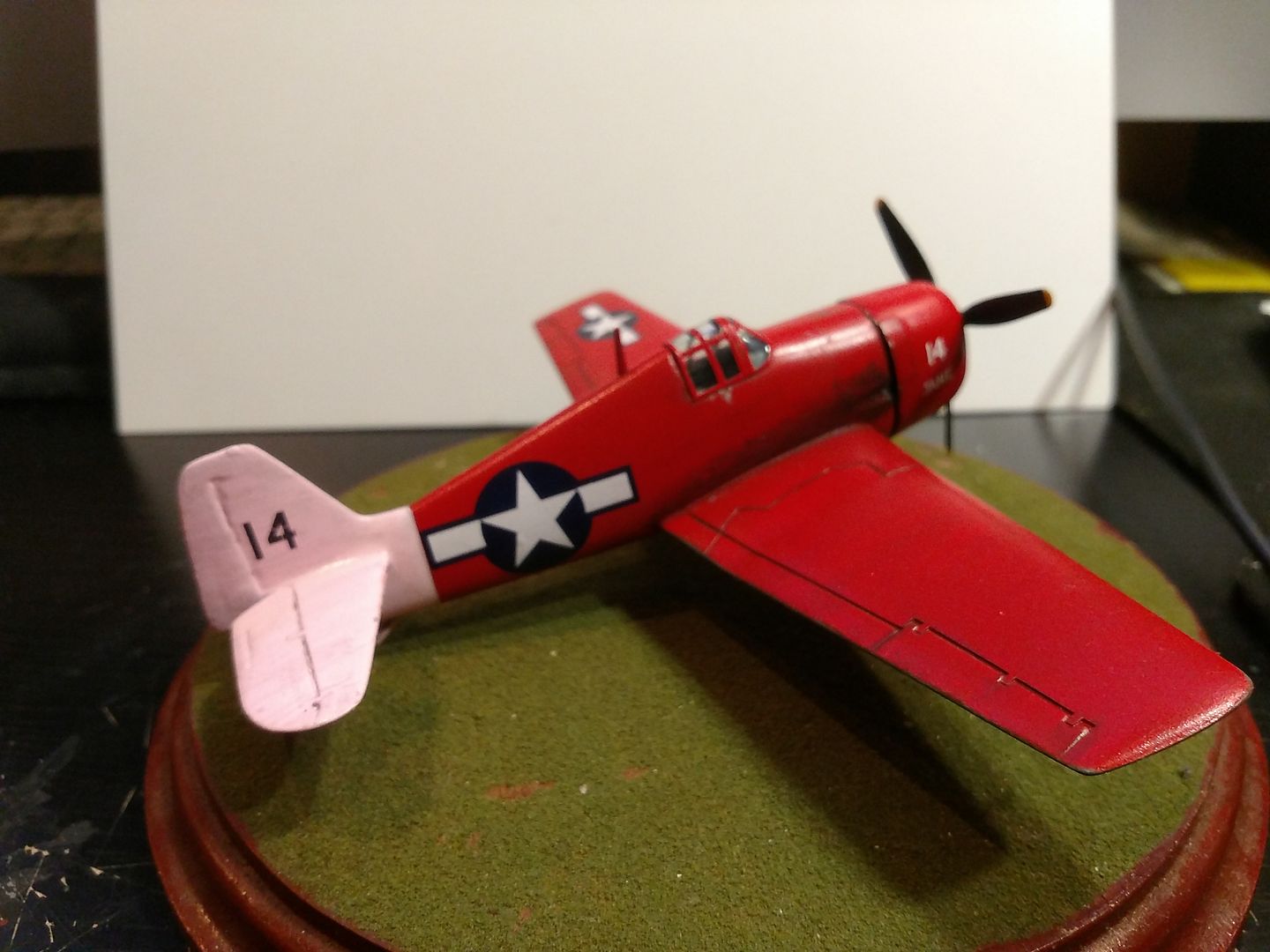 All in all, with a little bit of know-how and modification, they turned out to be not too bad for a 53 year old kit!

Now... onto the 1/72 Revell F-89...
_________________
Keep Em' Flying,
Christopher Soltis
Dedicated to the preservation and education of The Sikorsky Memorial Airport
CASC Blog Page:
http://ctair-space.blogspot.com/
Warbird Wear:
http://warbirdwear.com/
Chicks Dig Warbirds.......right?