My dad just finished this awesome 1/144th C-47 known as the "Fat Cat" from the Jolly Rogers 90th BG. The skull and cross bombs were weird looking, so I repurposed the 1/144th B-24D "Moby Dick" tail art for Fat Cat. She'll look great next to the 90th BG A-20 Base Hack and the 5 or 6 Jolly Rogers B-24s as well!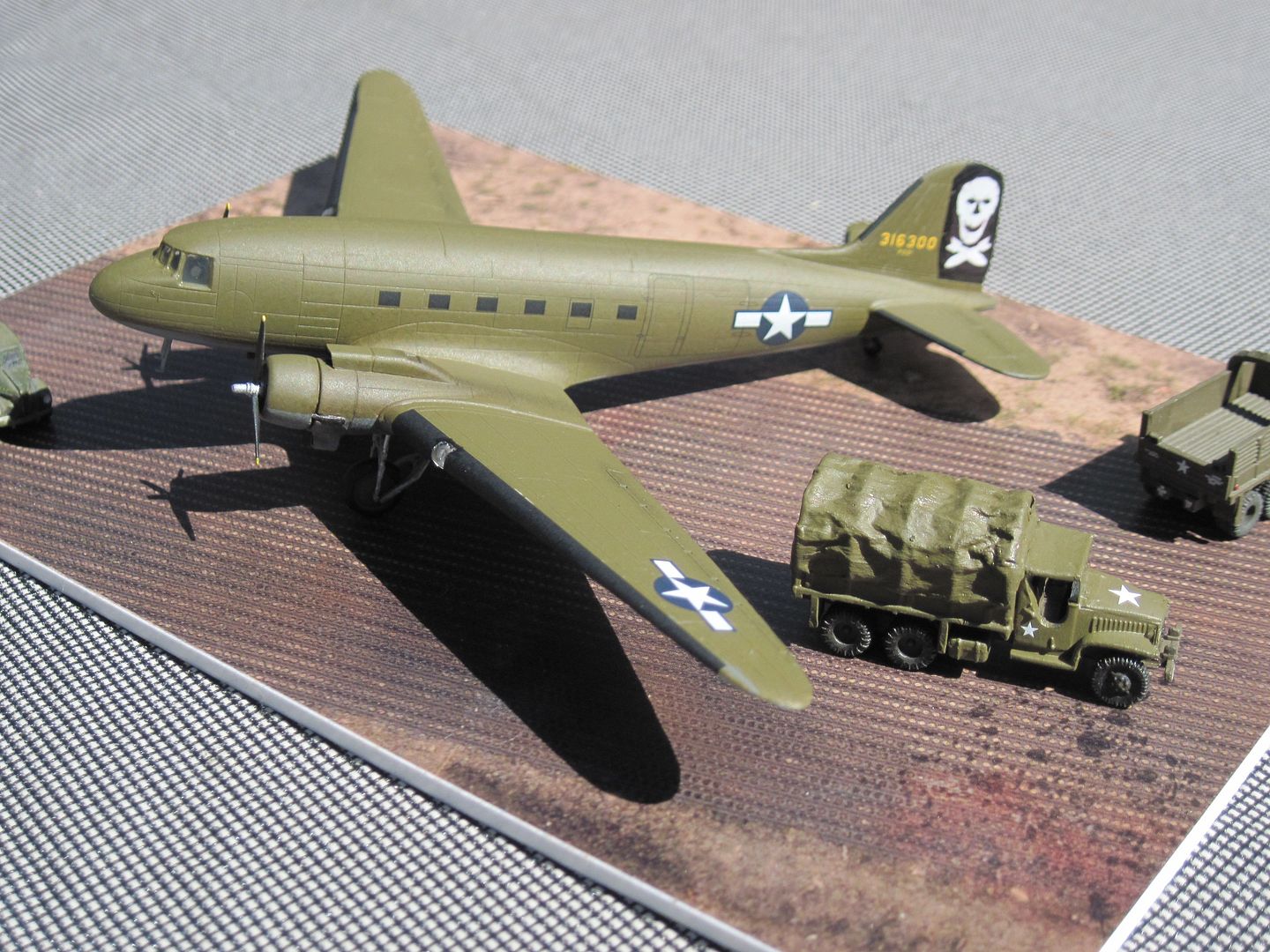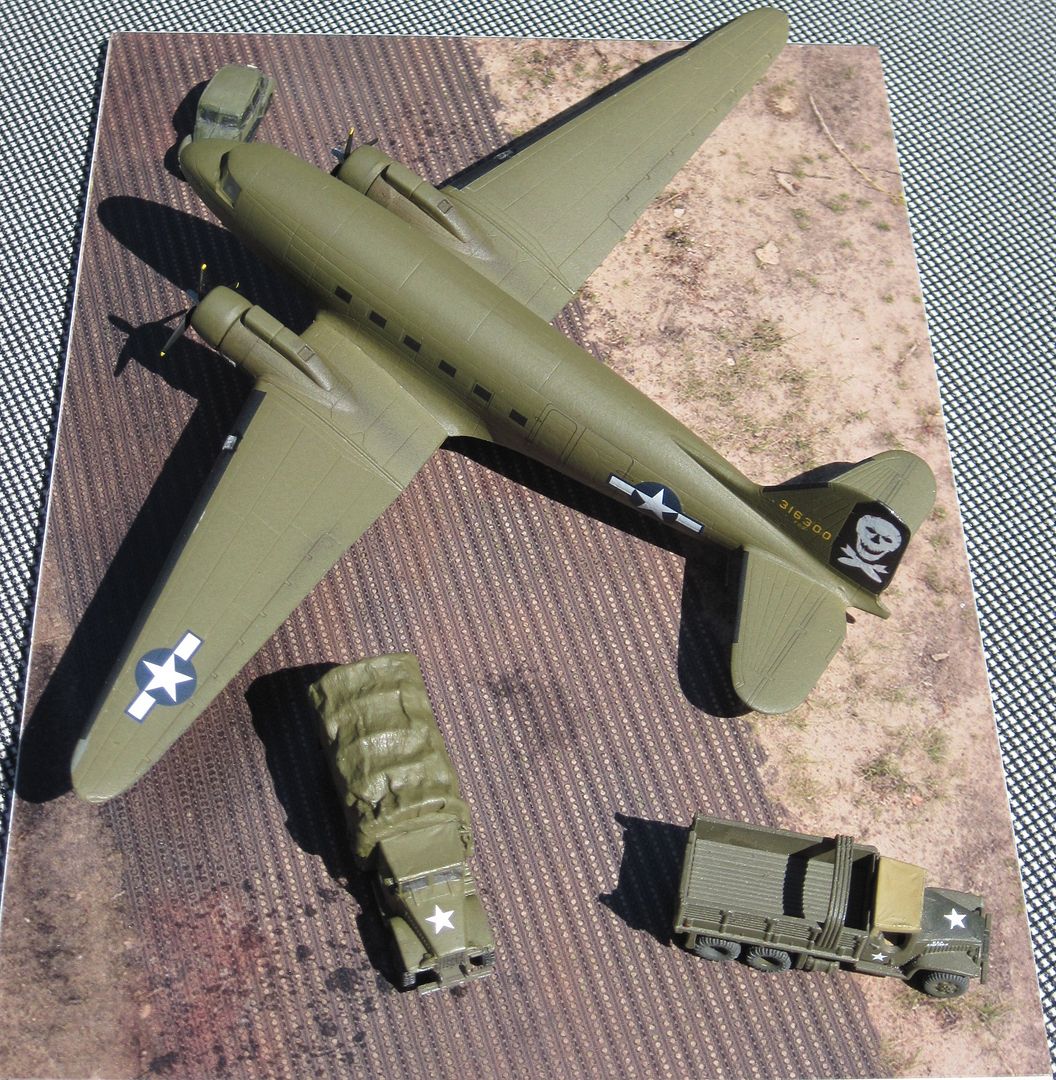 _________________
Keep Em' Flying,
Christopher Soltis
Dedicated to the preservation and education of The Sikorsky Memorial Airport
CASC Blog Page:
http://ctair-space.blogspot.com/
Warbird Wear:
http://warbirdwear.com/
Chicks Dig Warbirds.......right?