My father and I got on a kick a few years ago of scaling down some Fiddlers Green paper model plans to 1/144th scale of airplanes that were (or still are) unavailable in that scale. You can see all the different models here:
http://www.fiddlersgreen.net
He ended up building four or five different L-4 / J3 Piper Cubs, this one below being the best out of the batch.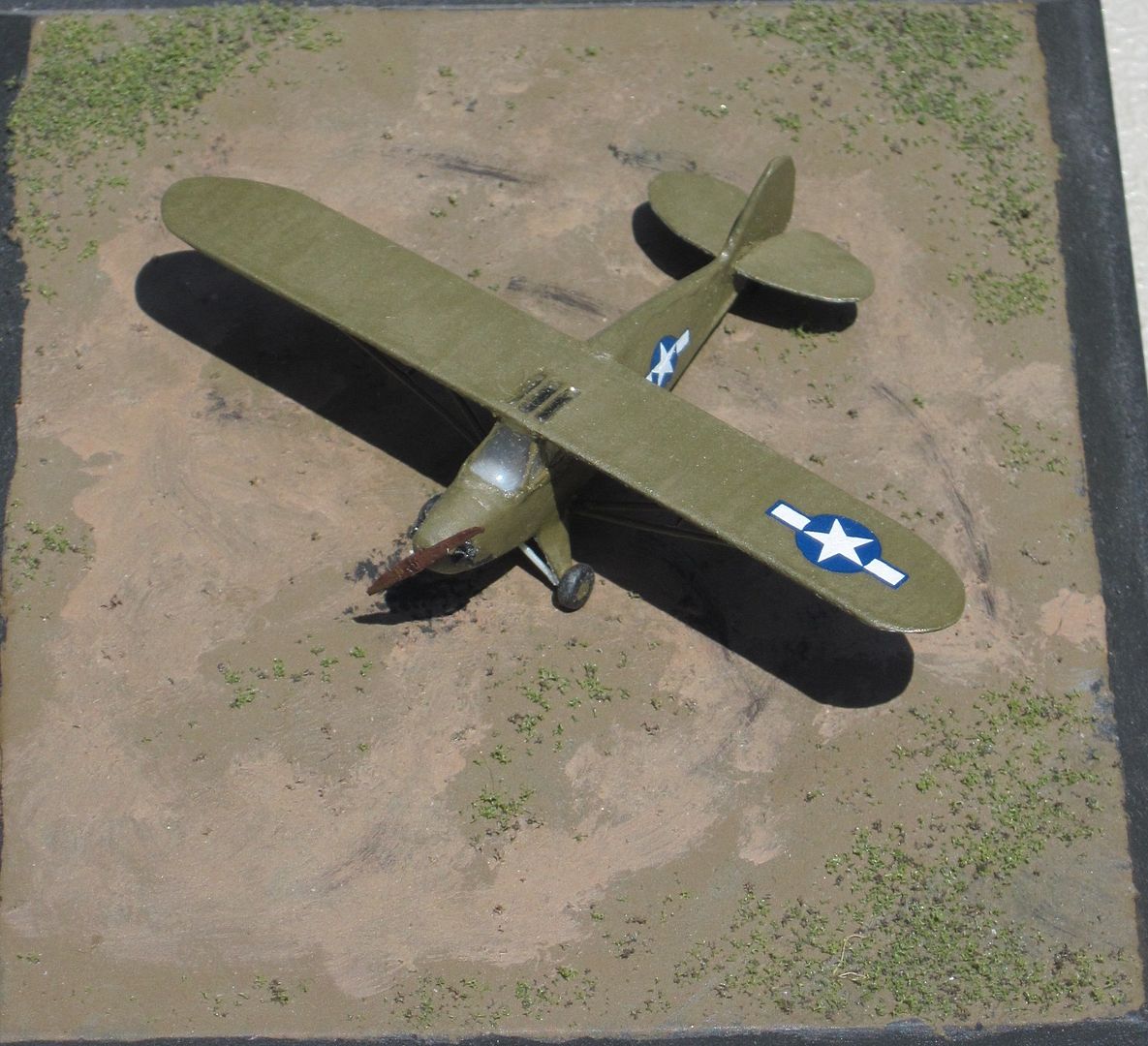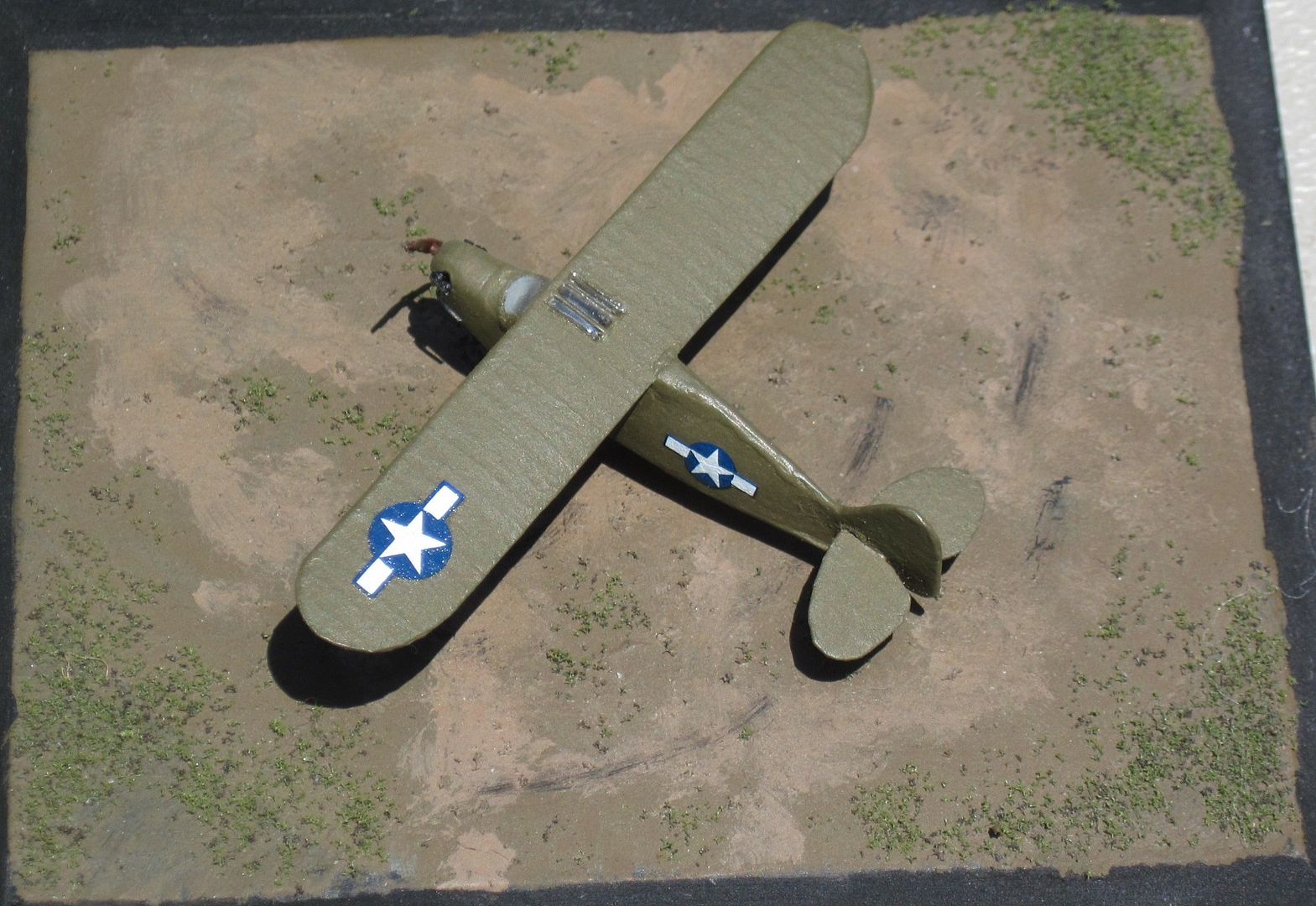 And the still unfinished J3. Needs some Numbers!