It's home! After a long journey (about 1100 miles on backroads from Wisconsin) Flagship Tulsa is back home. Again, thanks to the folks at Melton Truck Lines for taking care of the shipping for us. They were great!
We had a press conference last Friday to welcome home the aircraft. Three local news stations, the local paper, other publications, a representative from the mayor's office and the local AA VP were all on hand.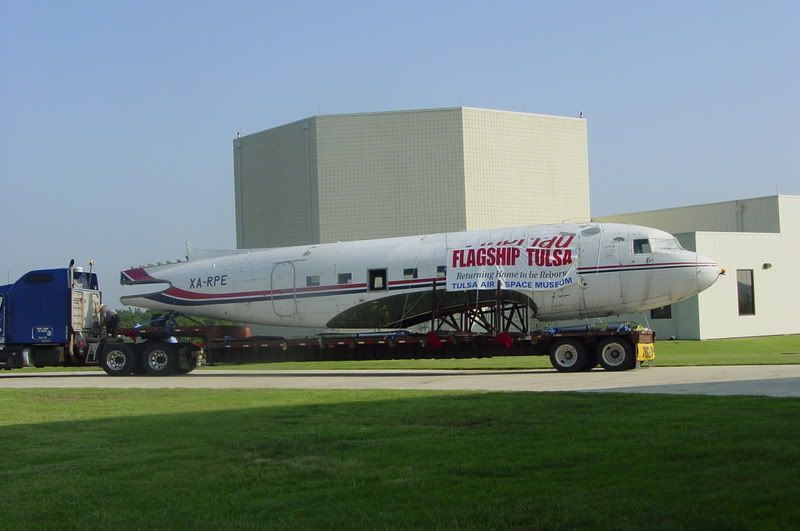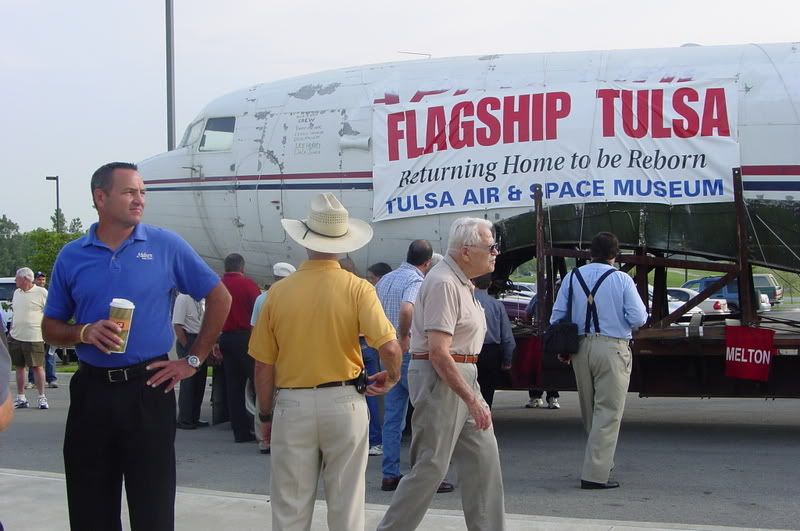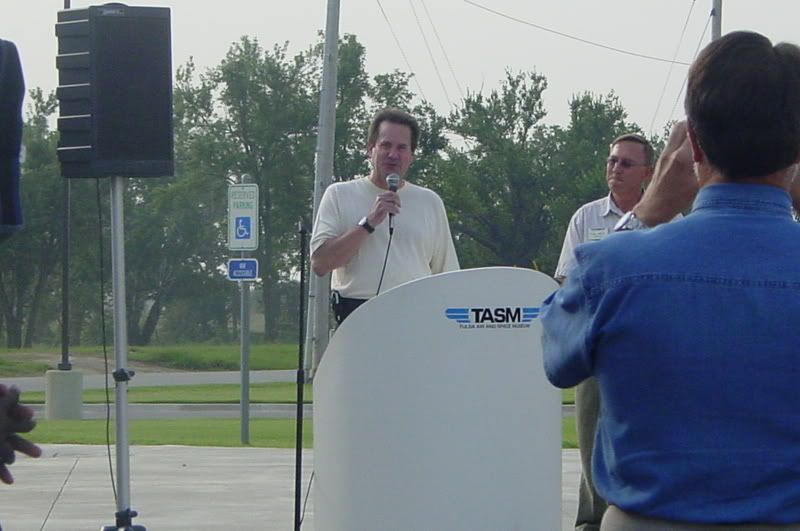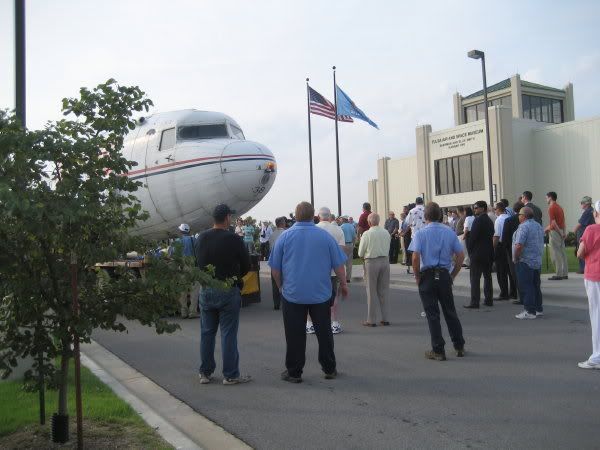 Who is that fat guy in the striped shirt on the left? (It's me! It's me!)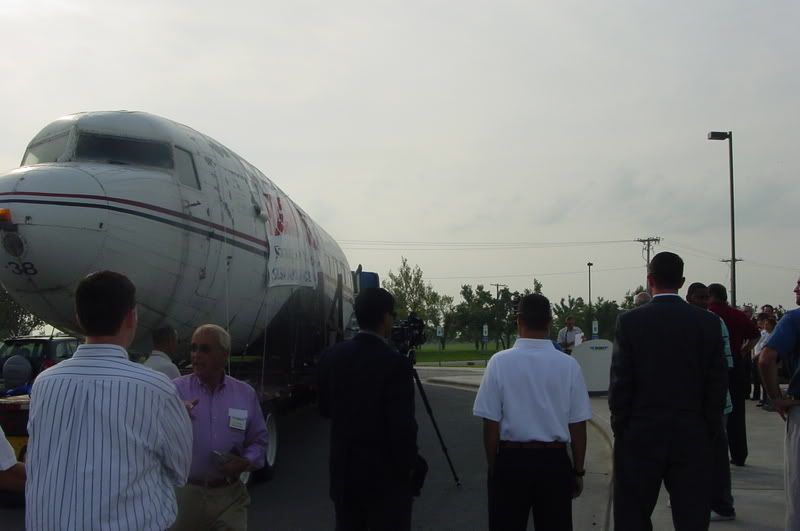 We then took FST over to American Airlines yesterday. One of the first projects that AA completed at the Tulsa maintenance base in the 1940's after they completed the move from New York was the decommissioning of the DC-3 fleet. The DC-3s were routed through Tulsa to be prepared for sale. FST was sold to Trans-Texas in February of 1949, so it is likely that yesterday represented the first time this aircraft had been back at this maintenance base in 59 years. How cool is that? It is actually parked out in front of one of the original WWII hangars used by AA. First we dropped off a few things at another site, and then off to AA! We certainly stopped traffic on port road and Mingo.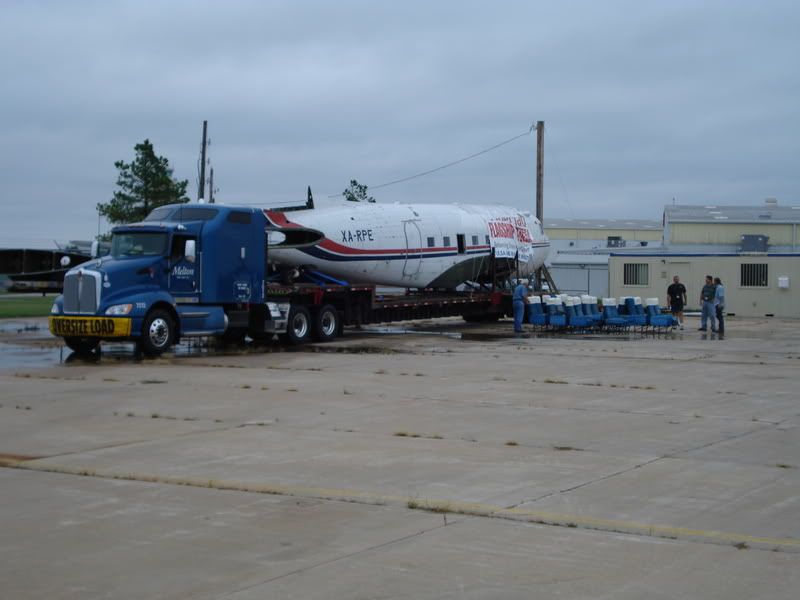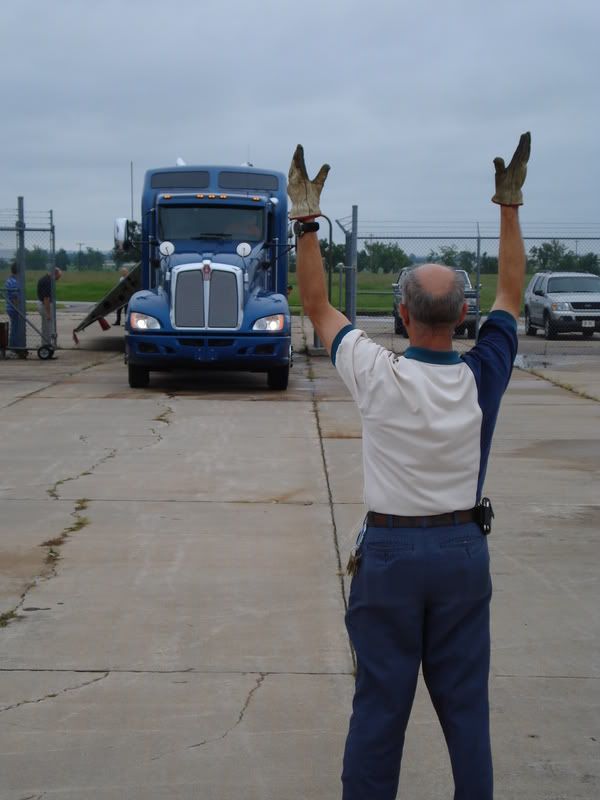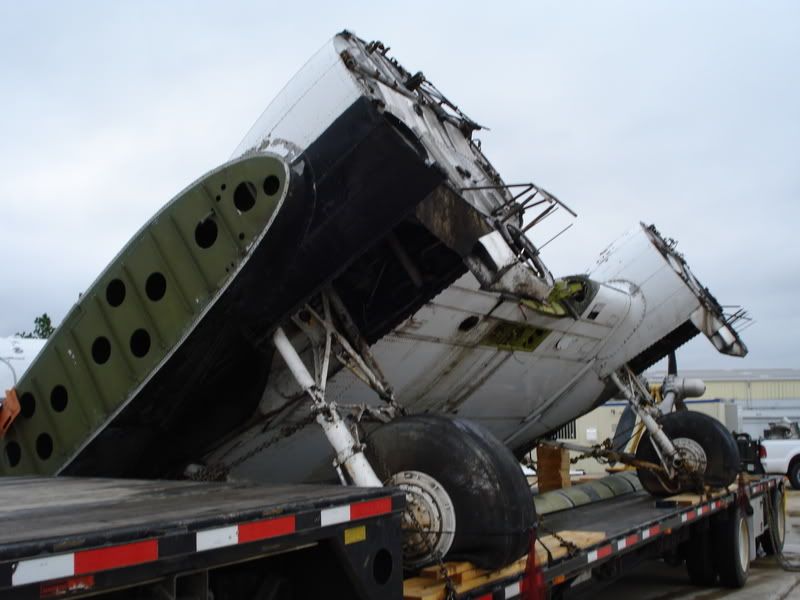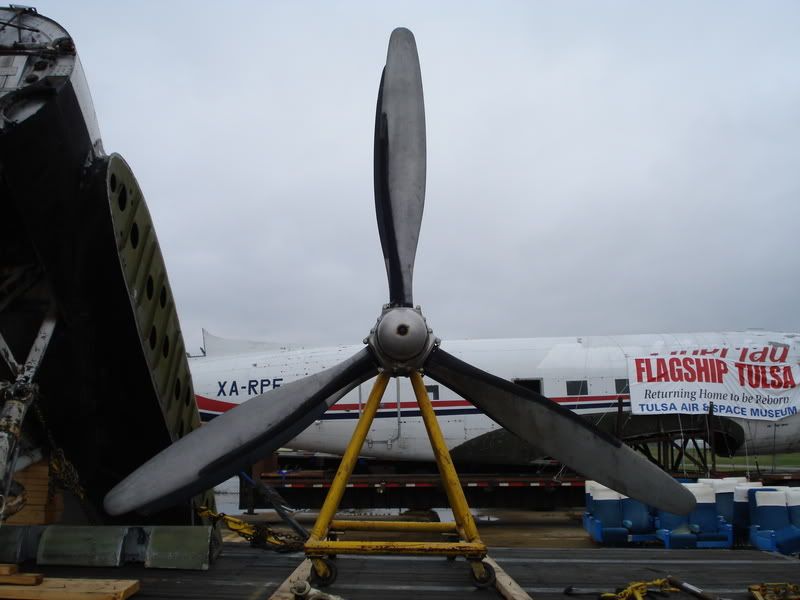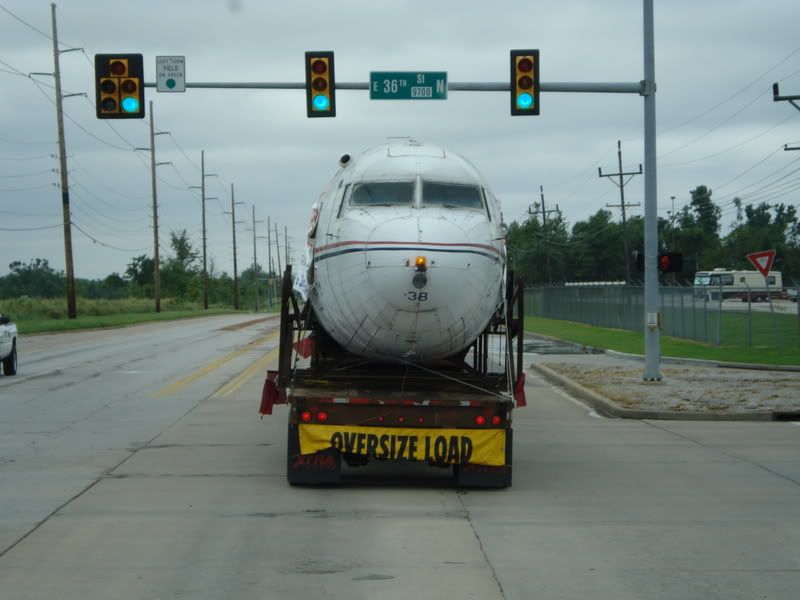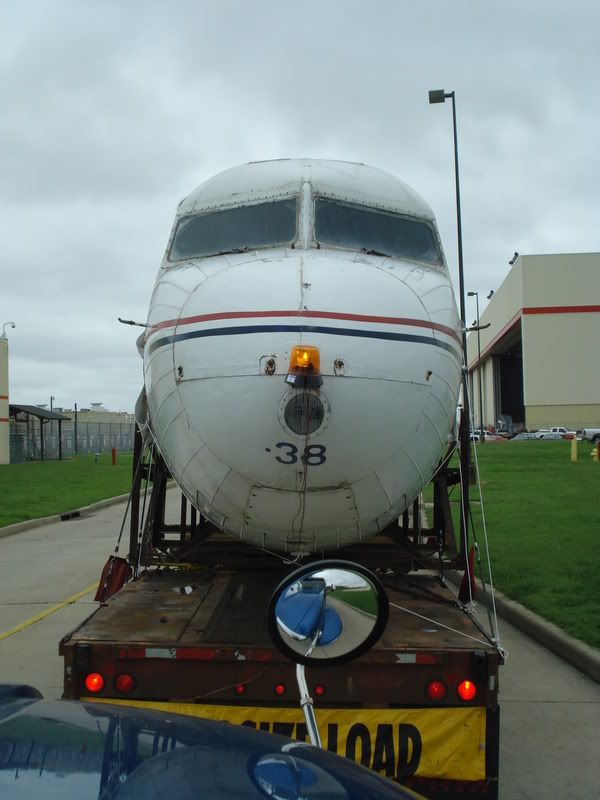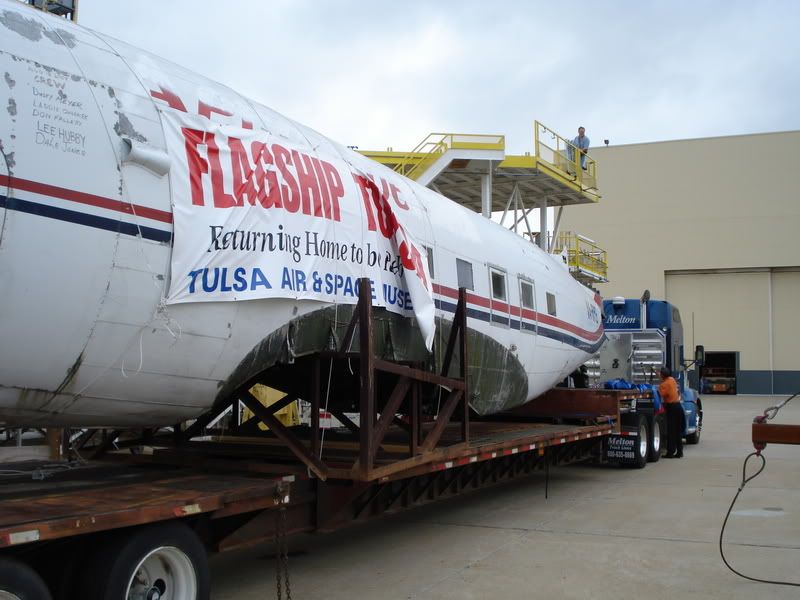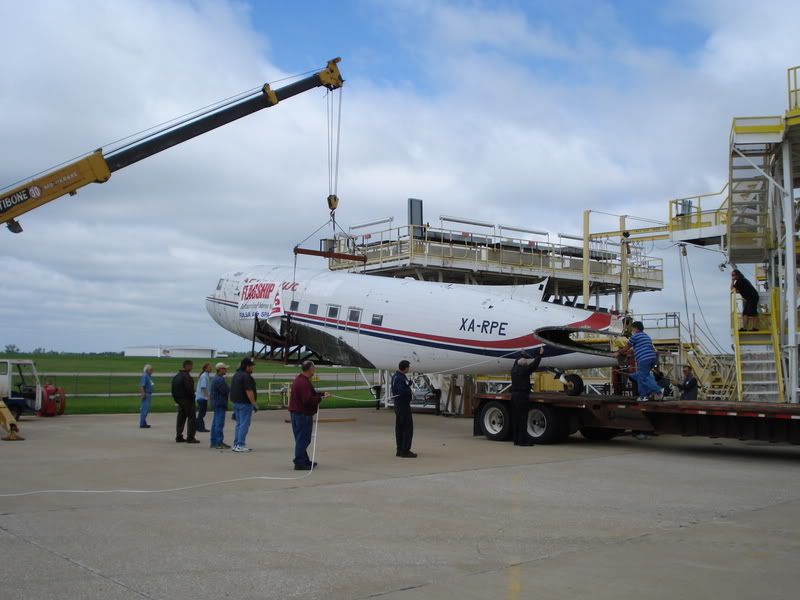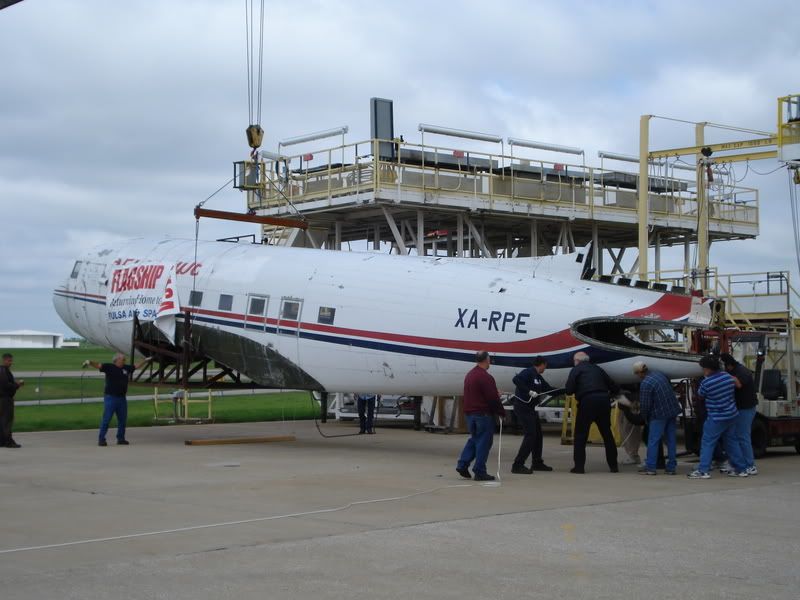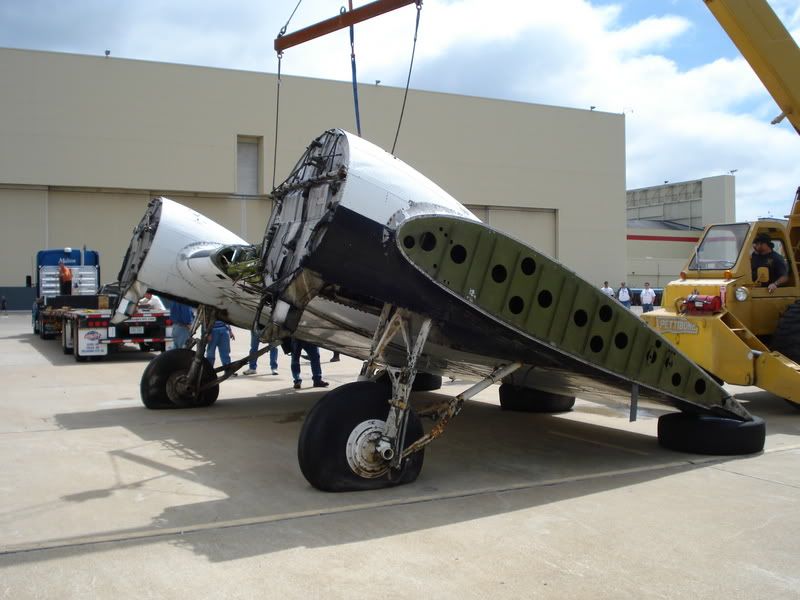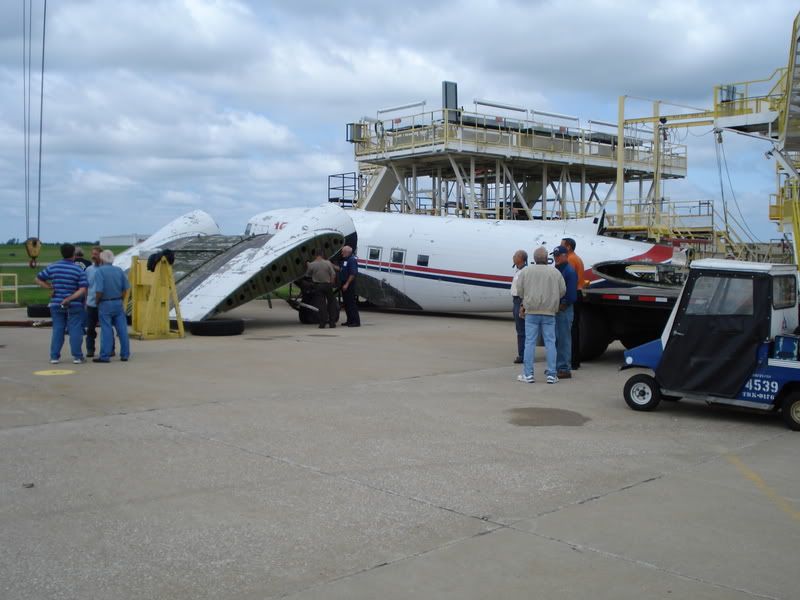 kevin