Greetings All -
First off, I'll add one more of the F7U-1 on the Vought ramp - there's Globe Swifts, Corsairs and C-54s (being converted back to civilian guise). Quite a variety of projects going on in the same space to keep business and the work force going.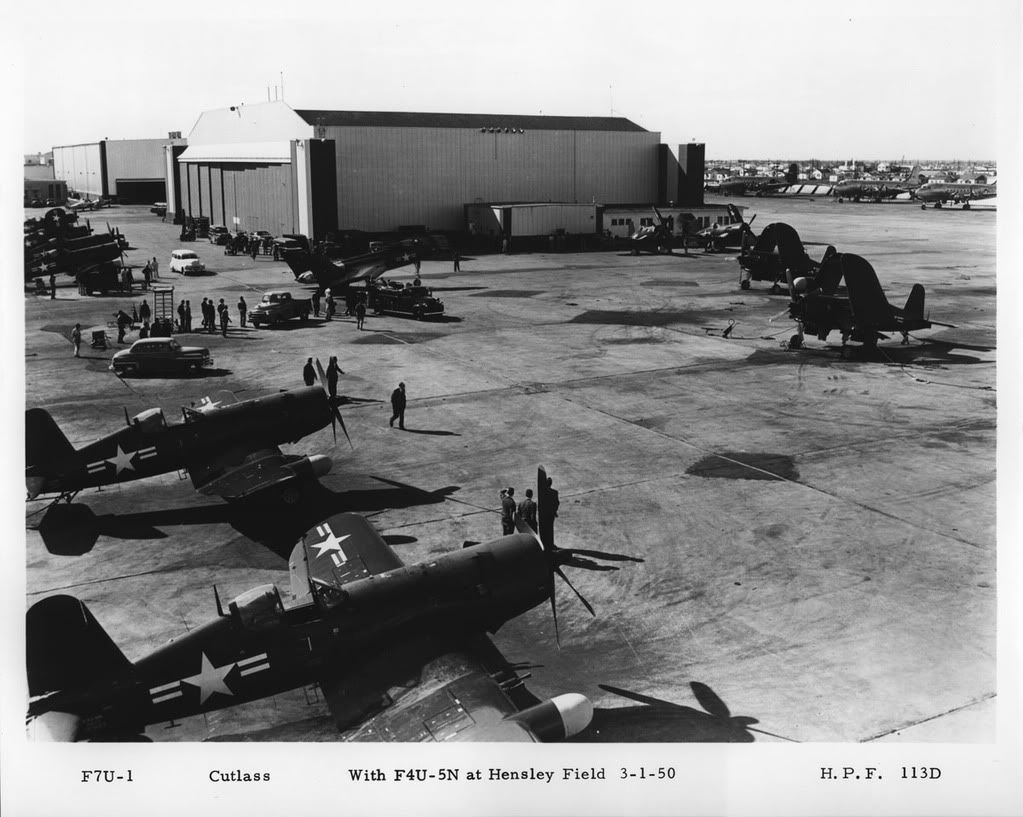 Next. I'll step back in time to the beginning of Vought and the VE-7, Vought's first production aircraft.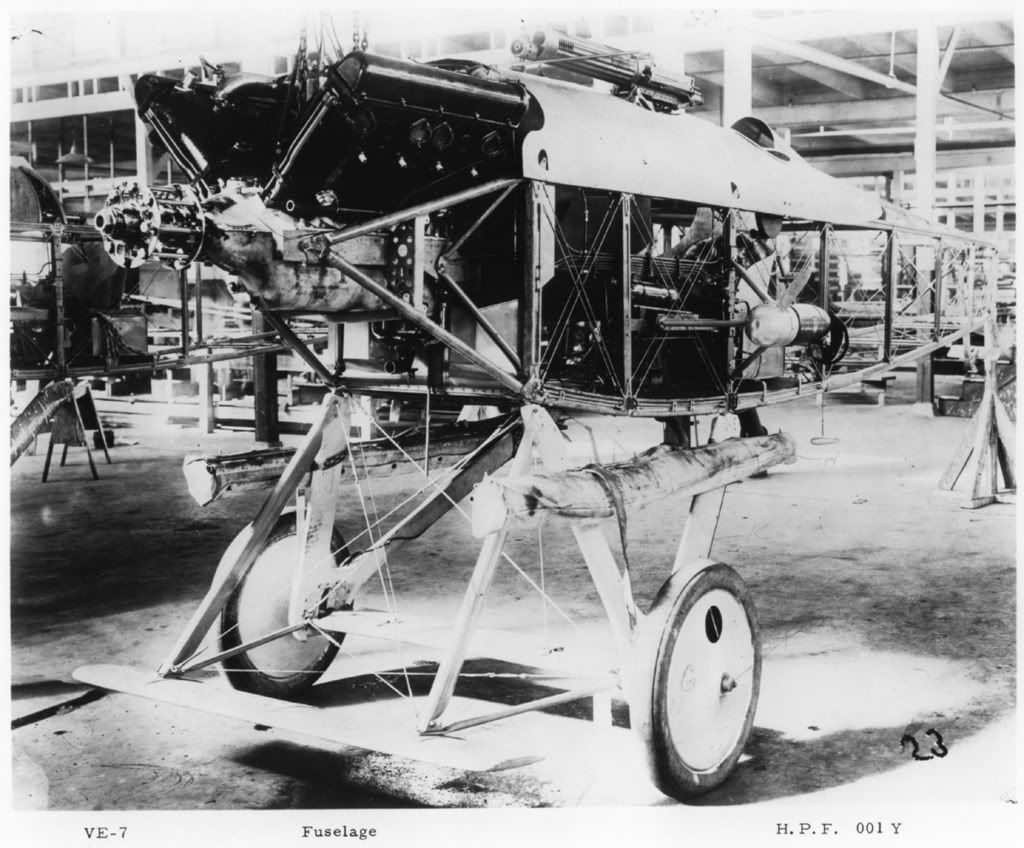 and the VE-7 being one of the early aircraft operated off of the Navy's first carrier, the USS Langley...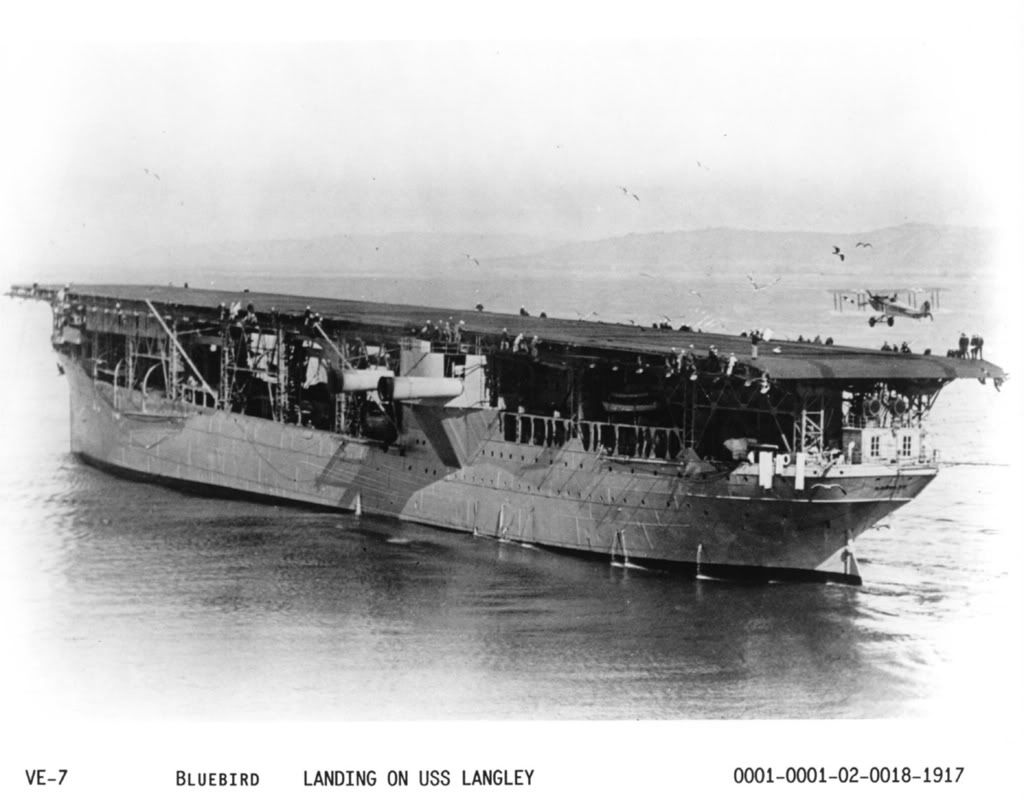 And one image of the first Corsair...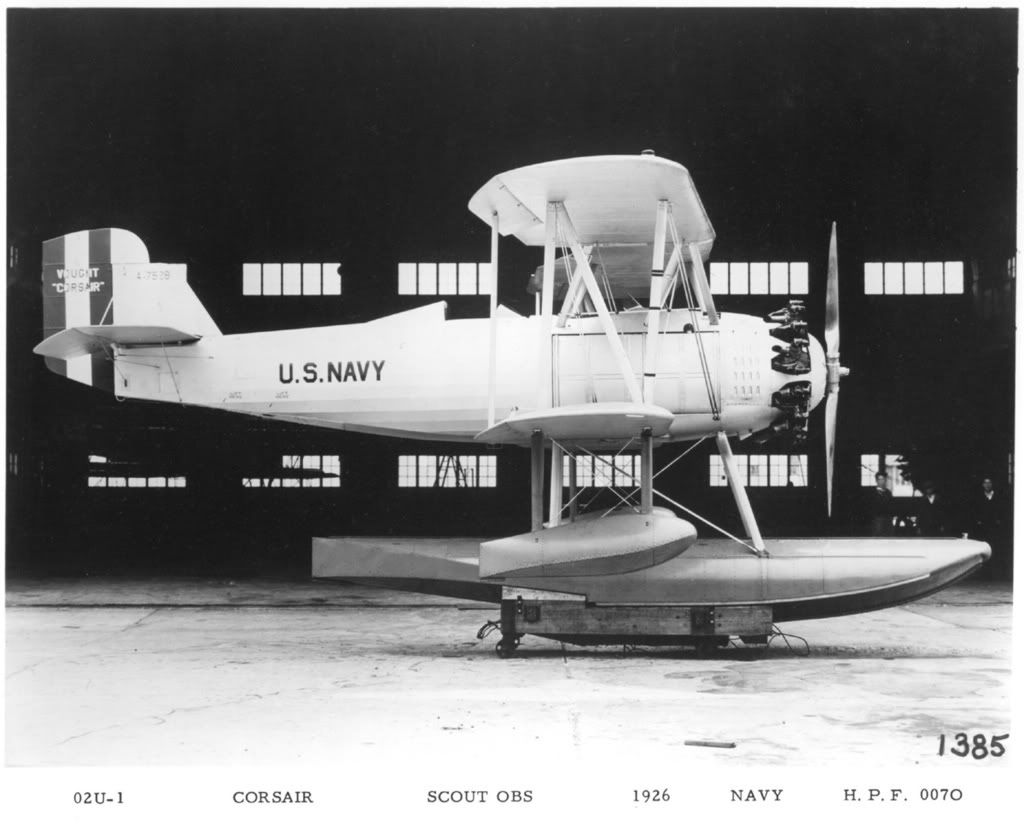 Now back to the "normal" sequence of things. The Regulus I was initially nuclear tipped cruise missile for use off a select number of cruisers and submarines. After the withdrawal of the Regulus I as a cruise missile, many were converted to target drones. My Father flew for VU-1 out of NAS Barbers Point on Oahu, Hawaii and one of his assigned missions was as a drone controller flying a DF-8A Crsudaer and guiding the Regulus I from its launch at Barking Sands out to where it was used in fleet exercises. The red Regulus I is a fleet training missile and is seen on the deck of the USS Hornet - these were launched using this cart off of the catapult. Cruiser, sub and drone launches were accomplished with RATO bottles mounted along the sides aft of the wing (note it is a tailless aircraft). The blue Regulus I is a former nuke armed missile - the deeper chin under the inlet is how to tell the "one way" missiles from the FTM missiles which had landing gear for potential landing and reuse.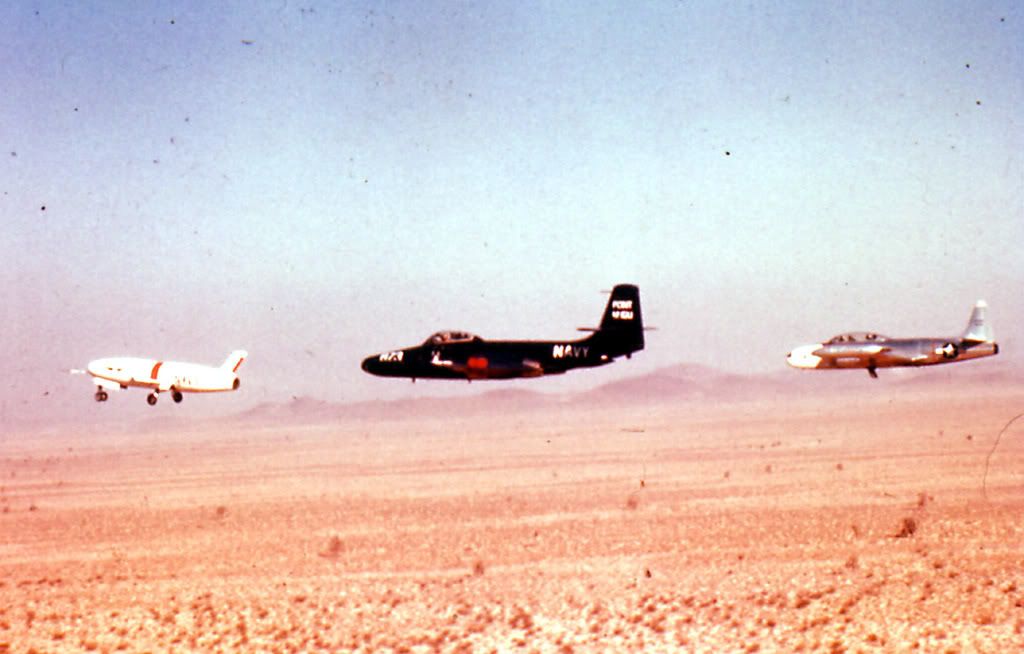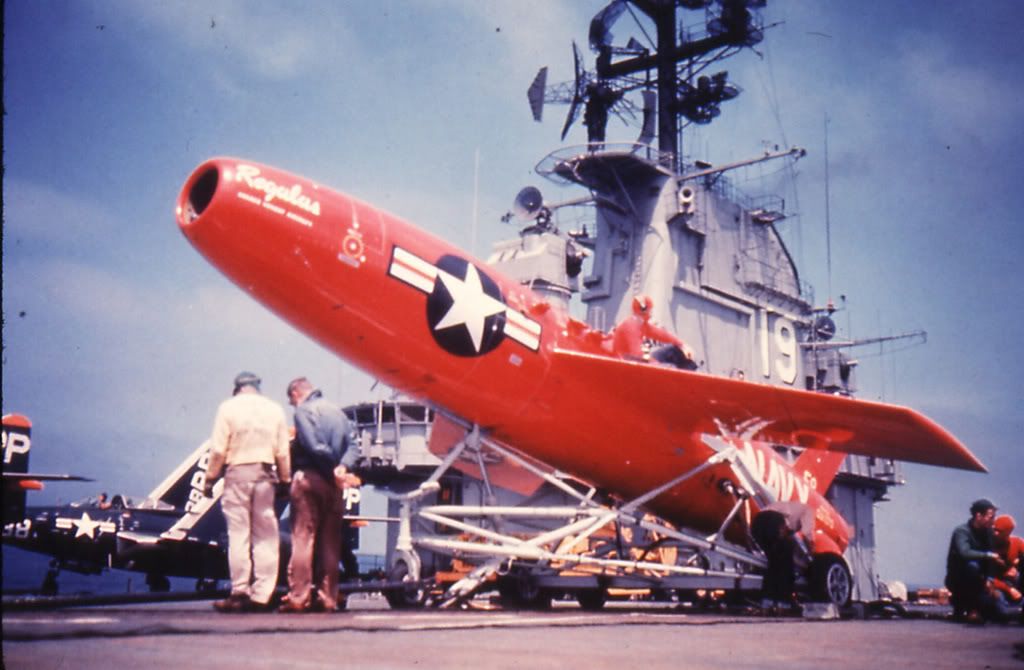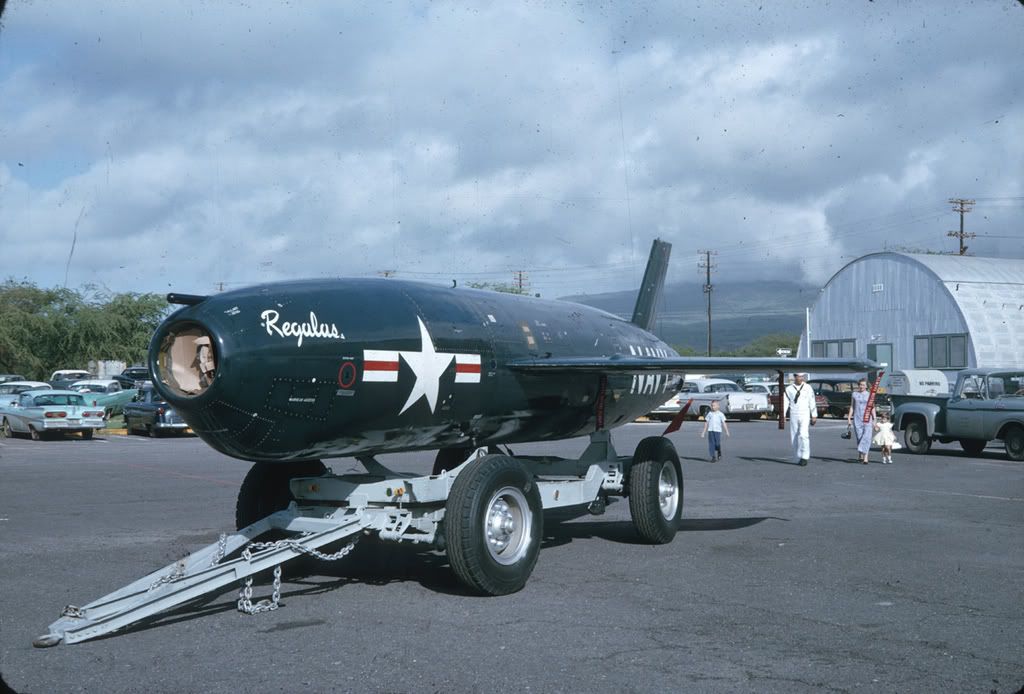 Here's a photo from the photos my Father had and shows one of VU-1s F-8As along with a "one way" Regulus I which also flew on the missions as a shooter should the missile do something stupid or not be destroyed during the exercise (which apparently was rather often). The certificate is from Vought for those who passed the training....
Enjoy the Day! Mark