skymstr02,
It's always interesting to see where airplanes end up.Here's one for you.I took this somewhere in 1983 while running around in a Beech.It's a mock up for a 4 seat version of a North American T-2 Buckeye.No idea where it finally ended up.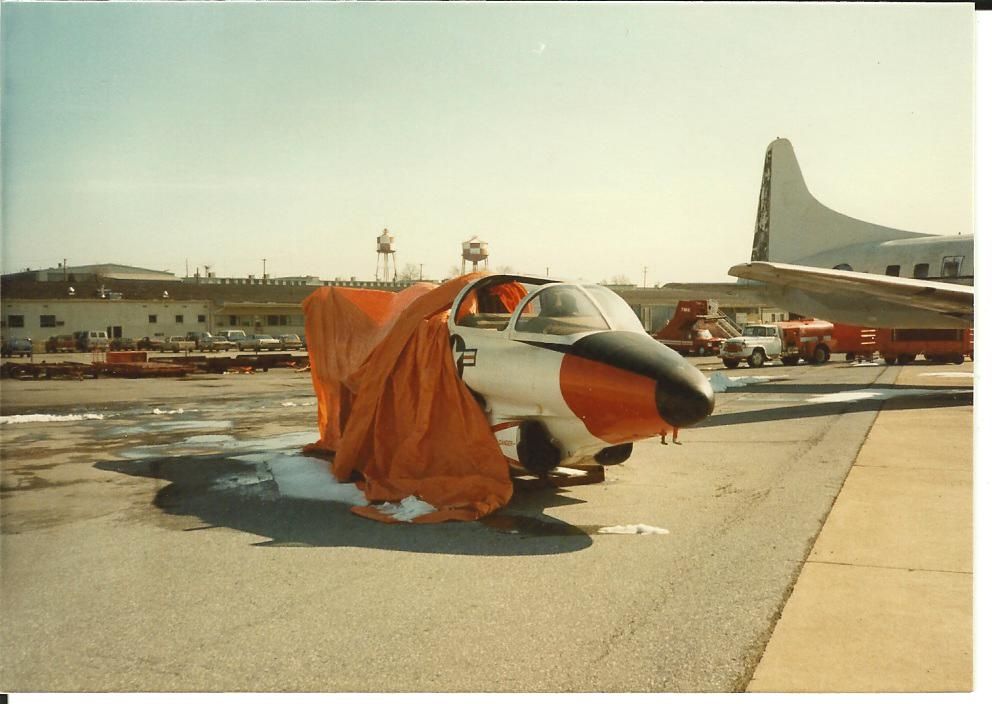 Eric,
Here are a few shots of N6688 in it's White Elephant paint job in 1983.These first ones are at Maryland Airport,I think.This airplane and N16139 had the High Gross (10,100 lb gross) mods done by Hamilton Aircraft in Tucson.I liked Hamilton's cockpit and cargo door design.They weren't cheap.Mission Airlines (an earlier incarnation of Express Airways) paid $68,000 for this airplane (albeit zero timed) in 1968.
This one was taken at El Paso.In my album,it's titled "A couple of Space Shuttle simulators"....Yeah,right...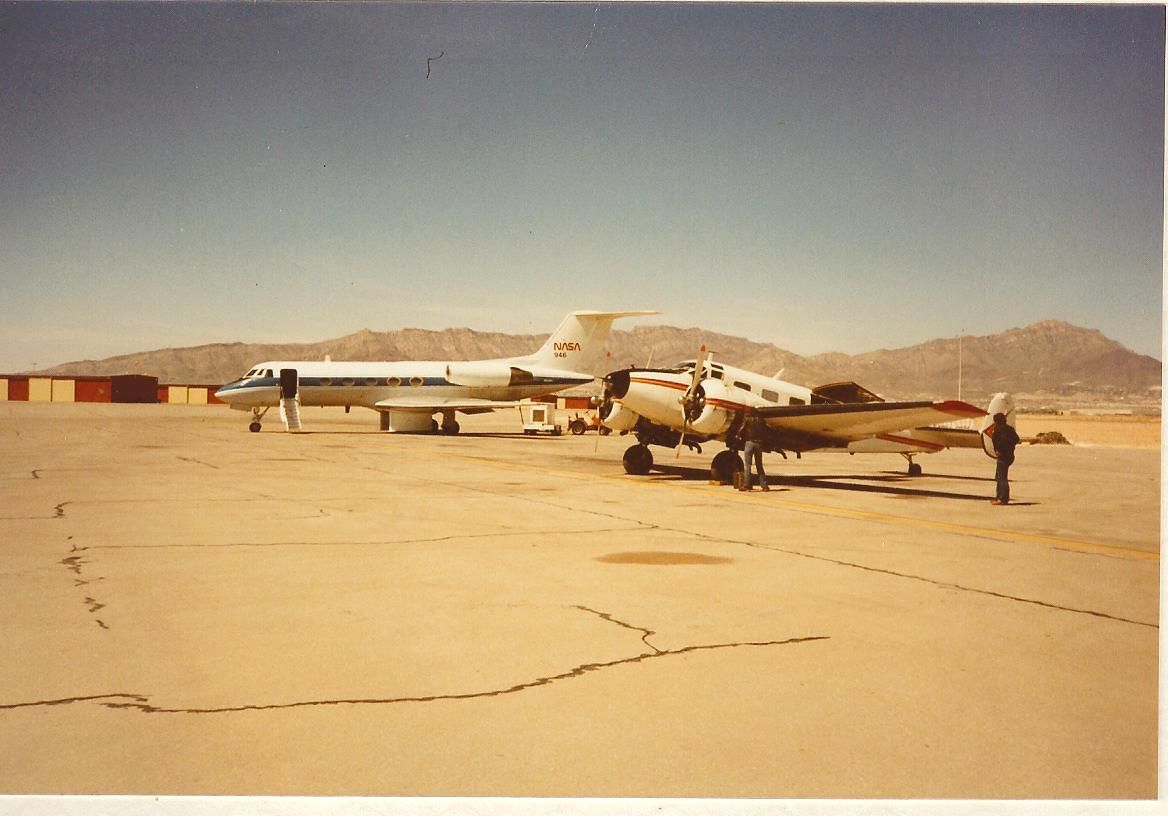 These are of my mechanic/co-pilot Jim Pellegrino doing a compression check.I think it was at Talladega.
Here's a cockpit shot at our usual cruise power setting of 28" manifold pressure and 1800 RPM which gave us around 150 knots while burning between 40-42 gallons per hour of fuel.Between 1972 and 1977 we usually used 115/145,which was the only avgas available from the military.We paid 11 cents per gallon for it and paid 22 cents per gallon for 120W engine oil.From 1977 on,only 100/130 was available from the military for 35 cents per gallon.However,even civilian avgas was well under a dollar per gallon back then.