Before I toss out some more goodies, I'd like to thank everyone who has filled in some of the missing dates and locations. Considering the amount of material I have, very little of it, other than what I know is mine and Dad's, isn't identified as to the source. Working here with 400+ slides, another several hundred photo's, polaroids and assorted media, I would sincerely like to give credit where it is due. If you know who took the picture, please say something so I can attribute the work to them.
Several of the photo's and slides I have, I have seen posted on other sites before, so I am assuming that at some point, someone made a large quantity of copies and passed them around. It is not my intent to defraud anyone of their work, but with so much of it having never been seen outside the very narrow circle that is the tanker industry, my only desire is to share the history...nothing more.
I'll quit rambling now, here's some more stuff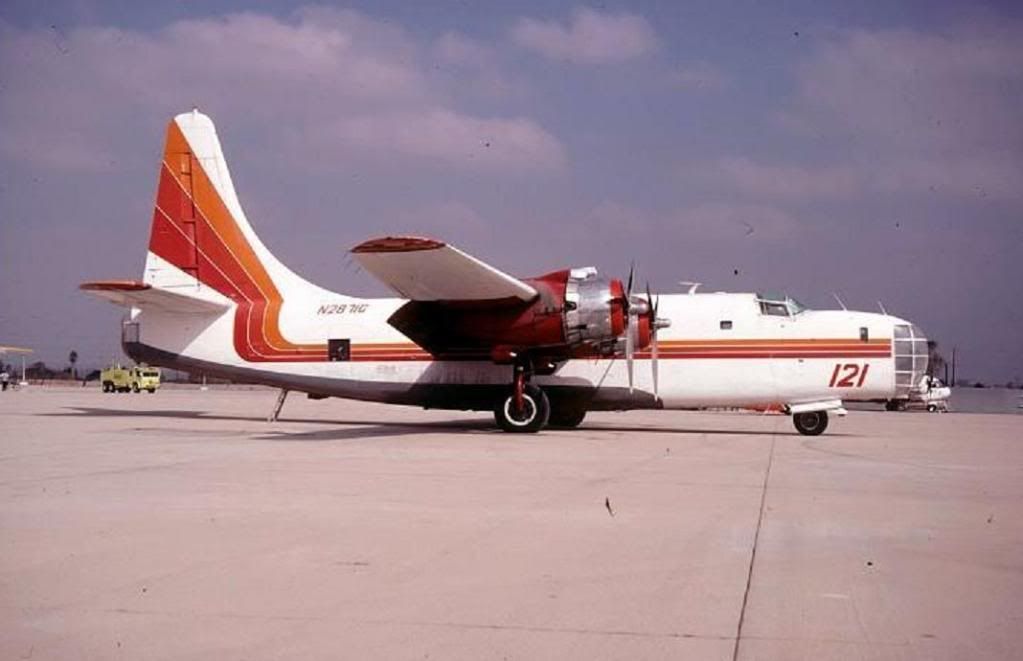 Hawkins & Powers, Tanker 121, Date and location unknown.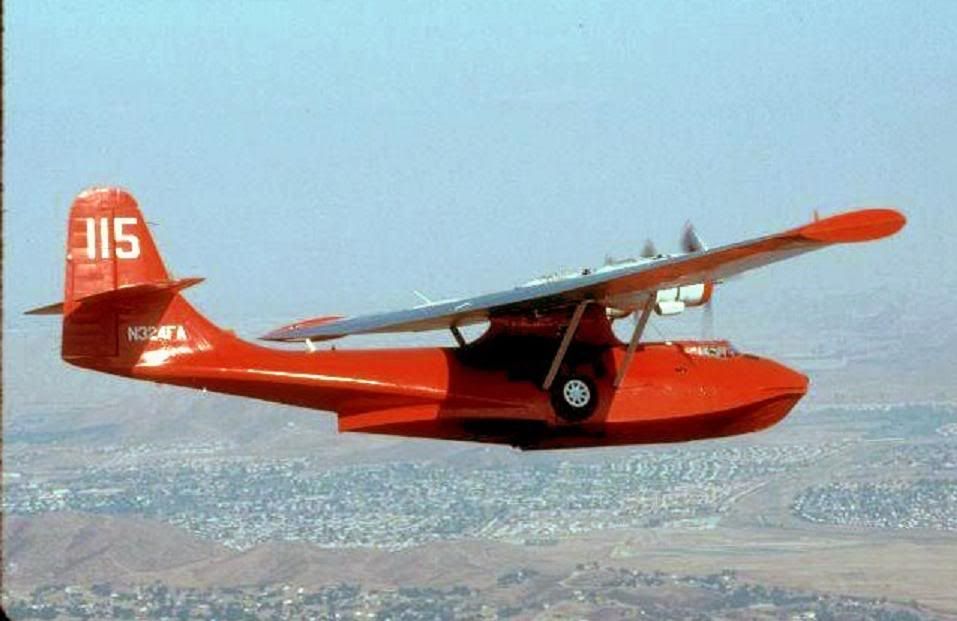 Airborne Fire Attack, Tanker 115, Somewhere over Southern California, Date unreadable.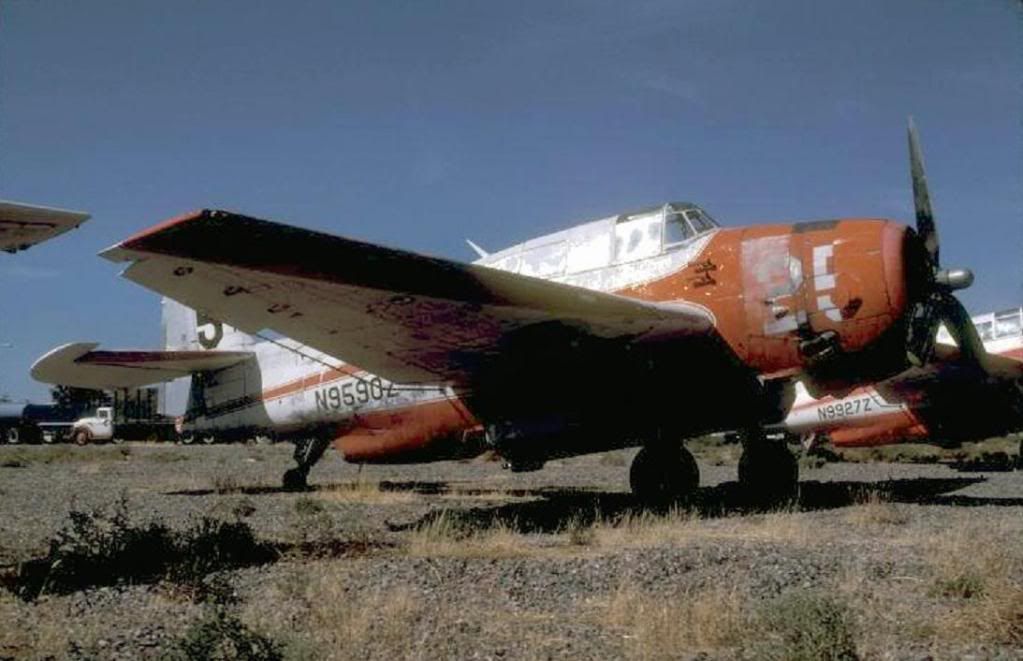 Globe Air, Tanker 25, In storage, Arizona, Summer 1980
Bell 47J, Before the "Bambi Bucket" there were home brewed devices, like this 55 gal. drum.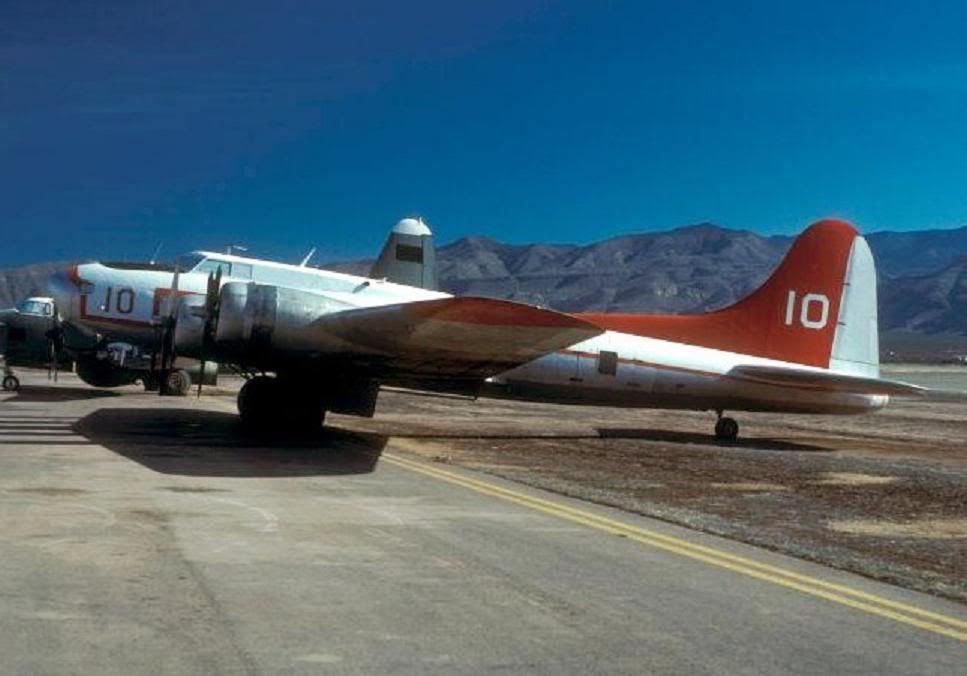 Black Hills Aviation, Tanker 10, Greybull, Wy., 1979
Black Hills Aviation, Tanker 09, Montana 1979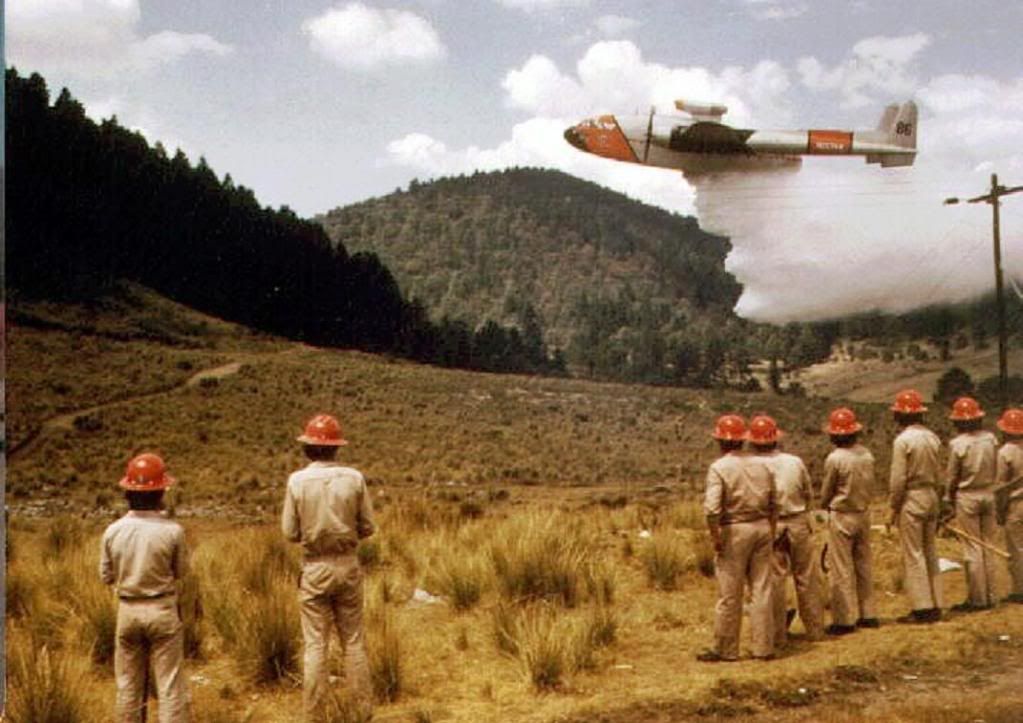 Hemet Valley Flying Service, Tanker 86, Not 100% sure, but I believe this was near Lake Hemet Ca., during a demo drop in either 1976 or 1977.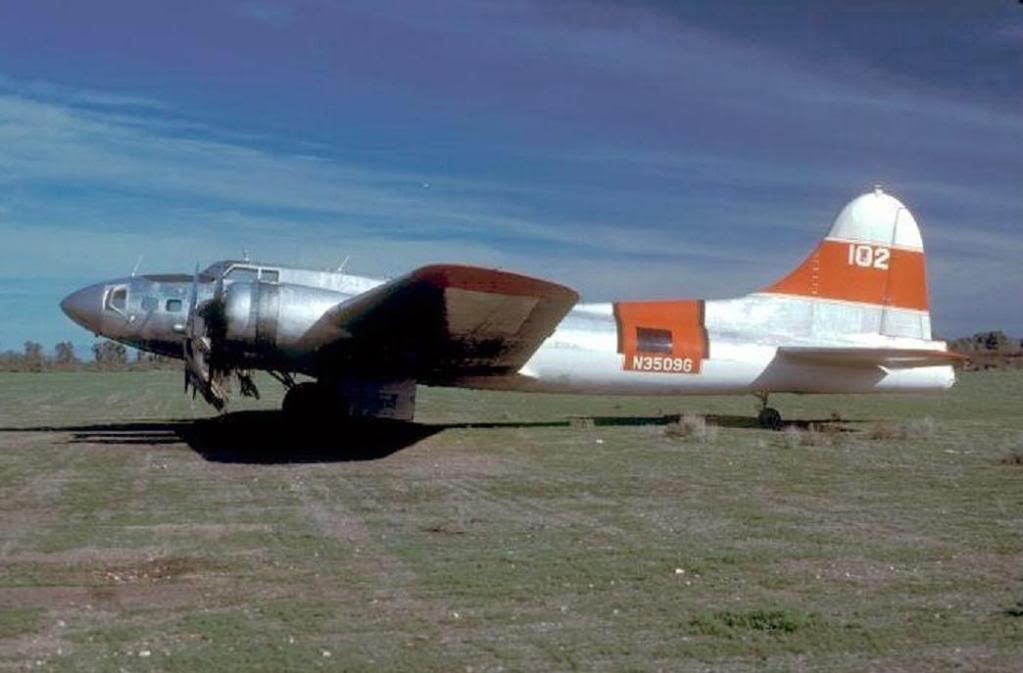 Central Air Services, Tanker 102, Date and location unknown.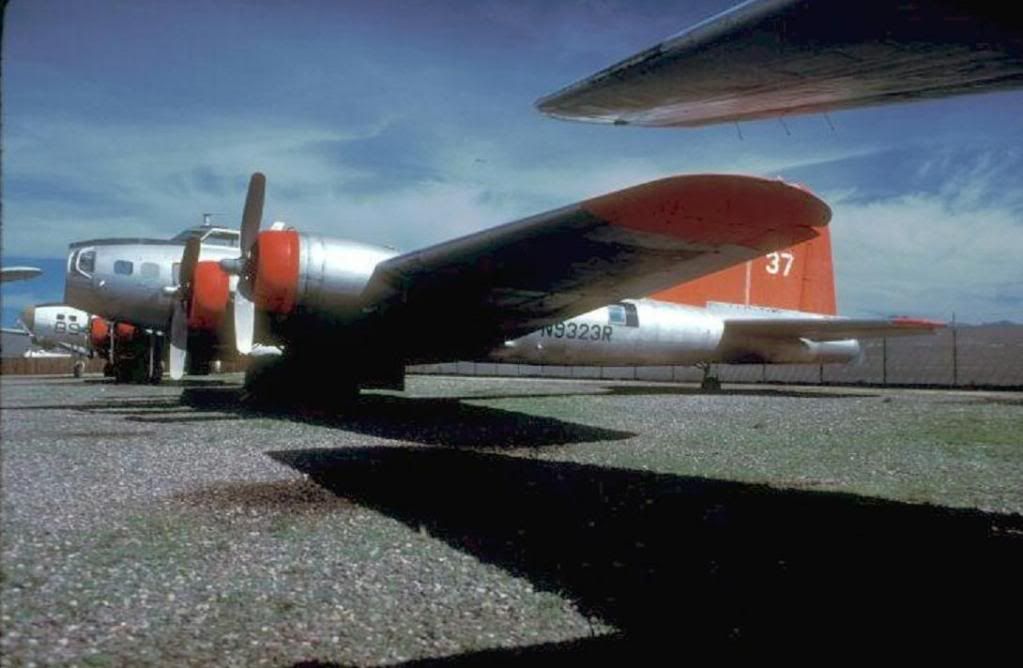 Ritchy Air Service, Tanker 35, Montana 1980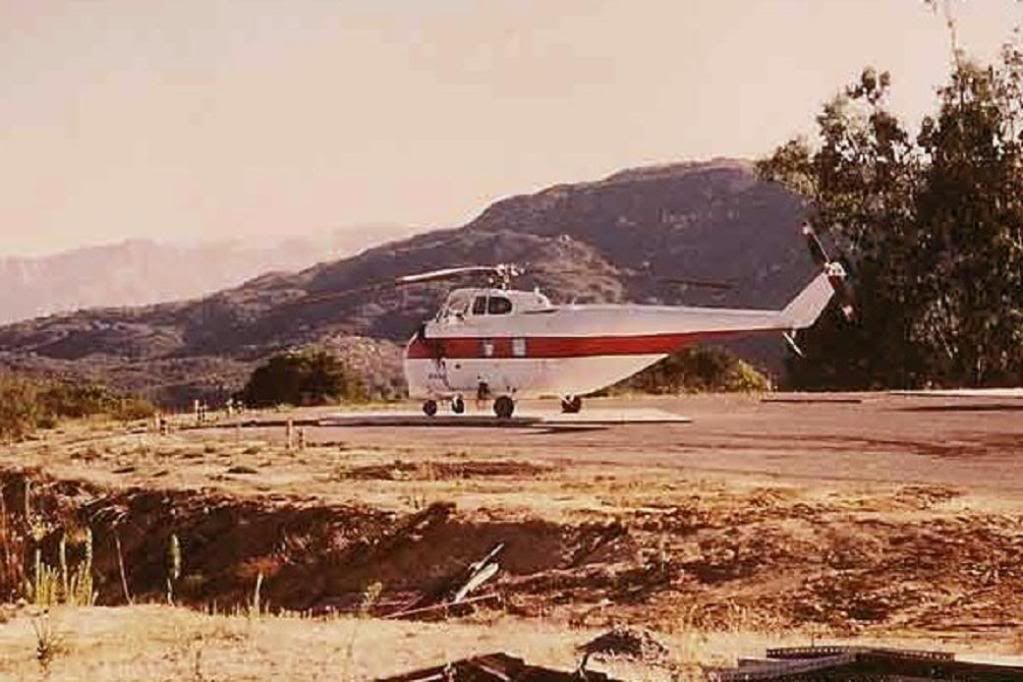 Globe Air, Sikorsky S-55, San Marcos Ca., Summer 1976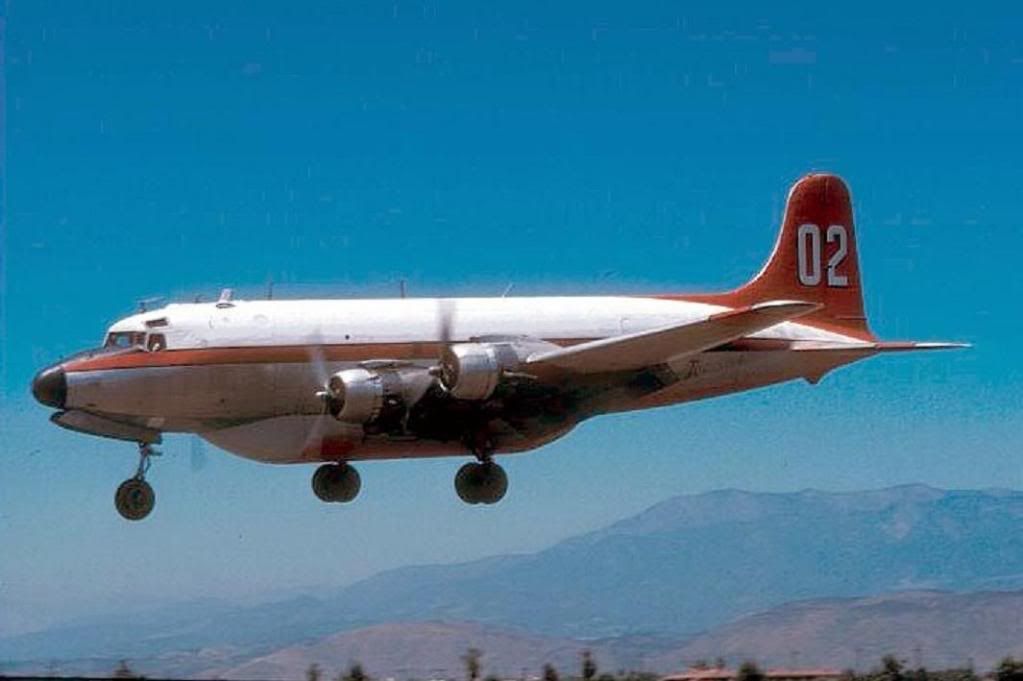 Aero Union, DC-4 Tanker 02, Landing Hemet Ca., Summer 1979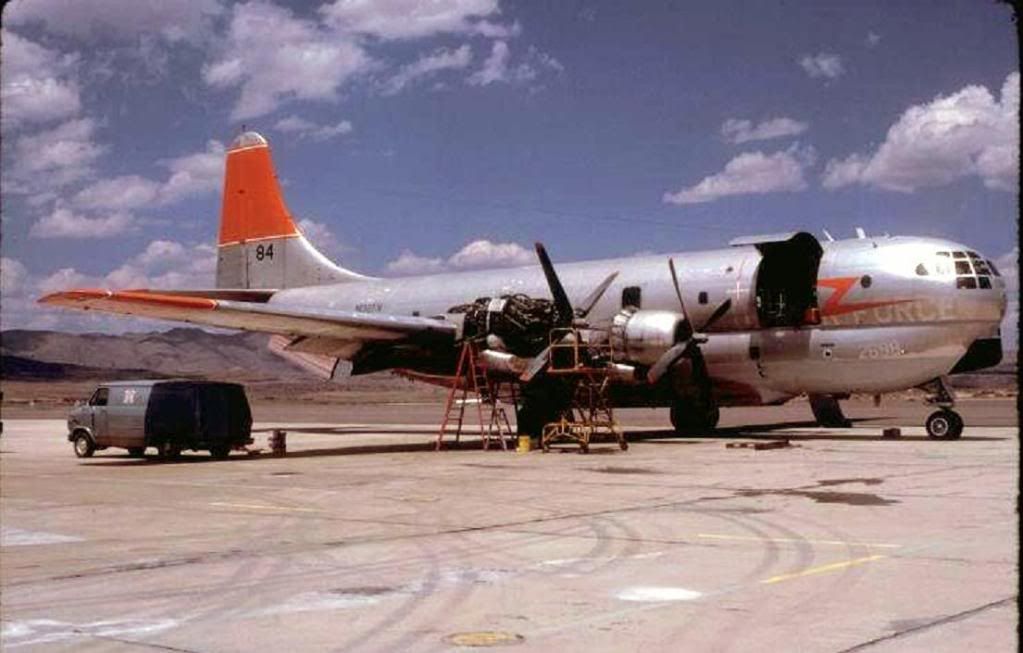 Hawkins & Powers, C-97A, Tanker 84, Reno-Stead, Nevada, Late 80's