Liberty Belle Winter Maintenance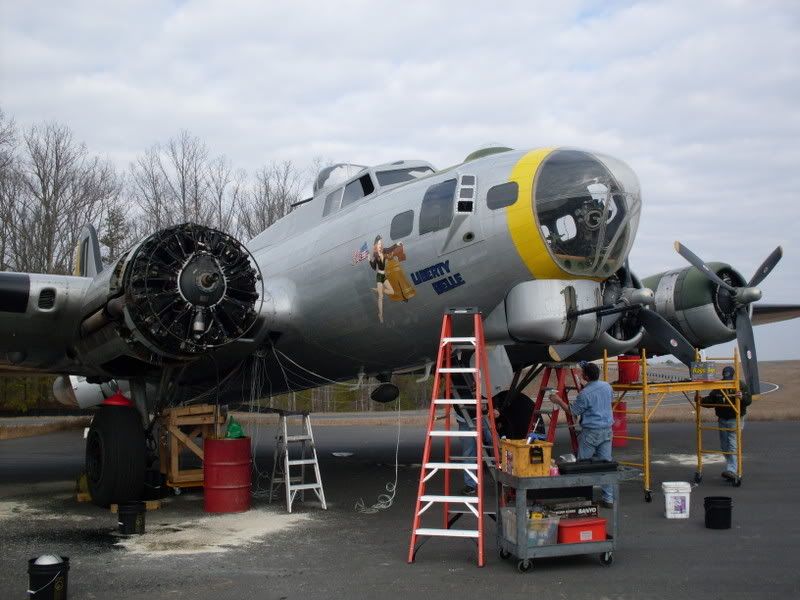 WIXer- Chuck Giese helping Trevor pull the guns for a cleanup.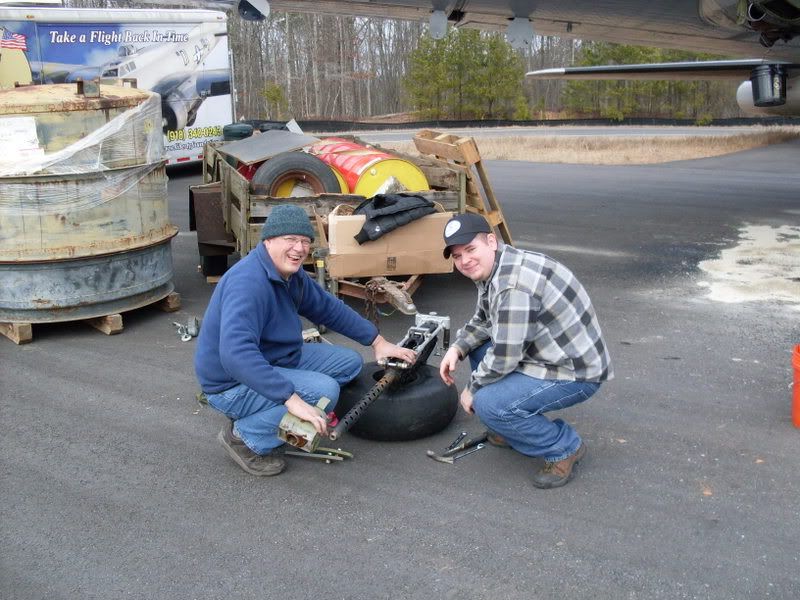 WIXer- Rod Schneider helping with the wiring updates.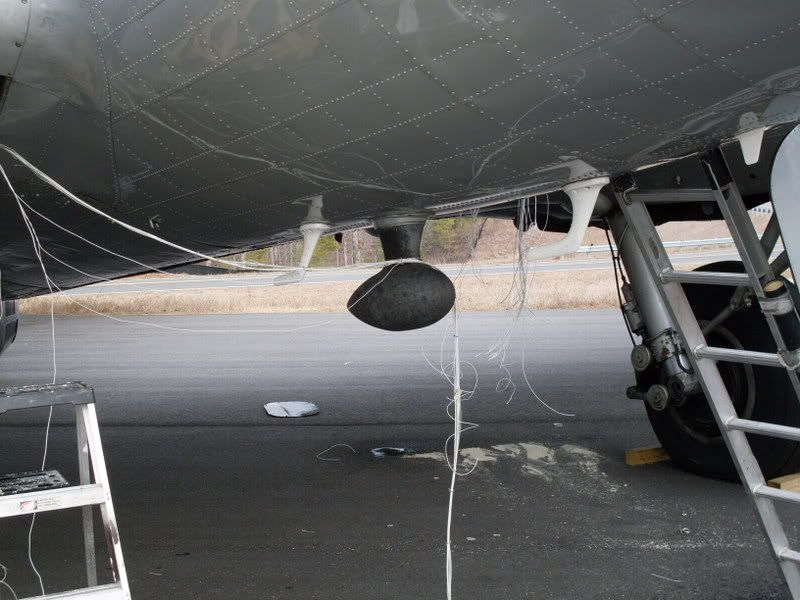 Dave and Steve pulling the propellers for repaint.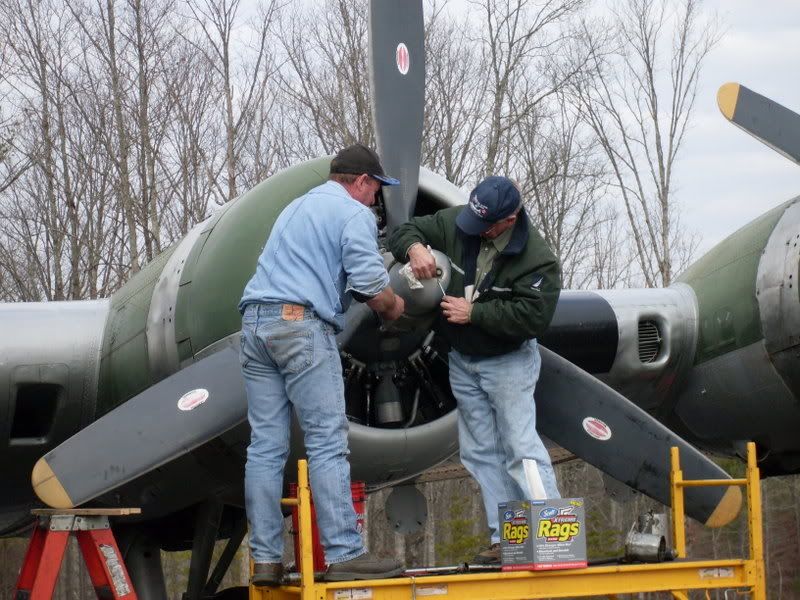 Tim on the backhoe.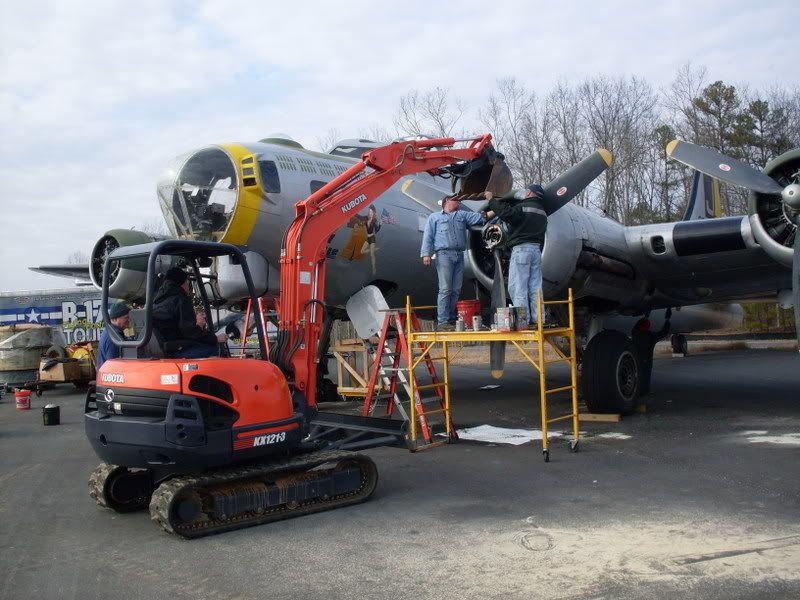 The props coming off
Prop trailer
EM-50 Urban Assault Vehicle/Maintenance trailer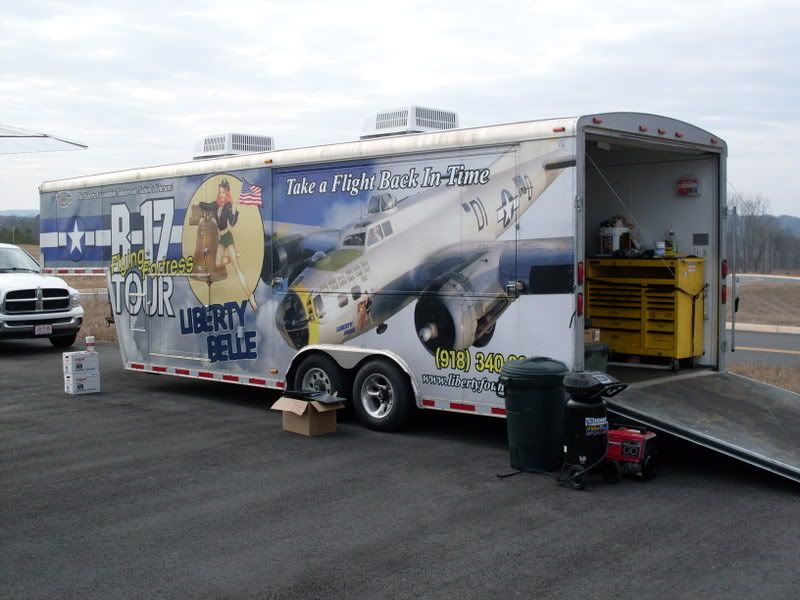 I helped Stan and John with the Aileron rigging, for the most part just staying out of the way!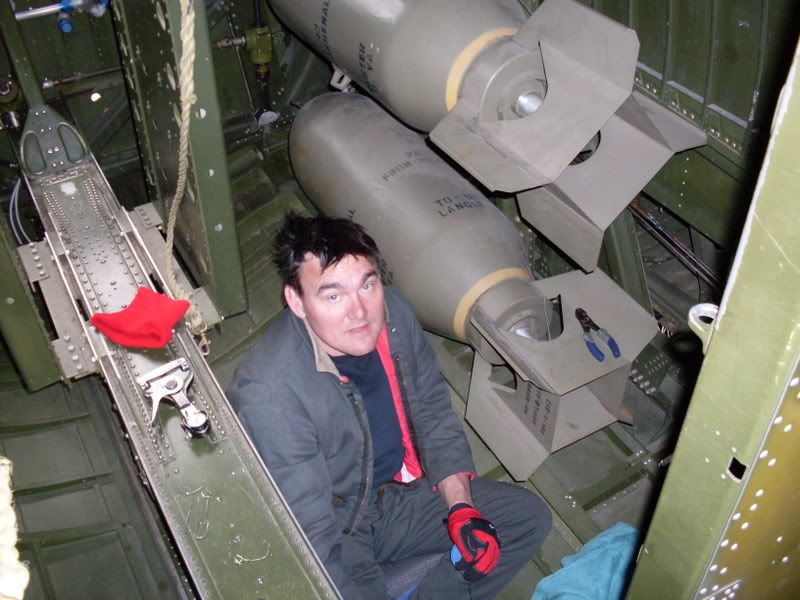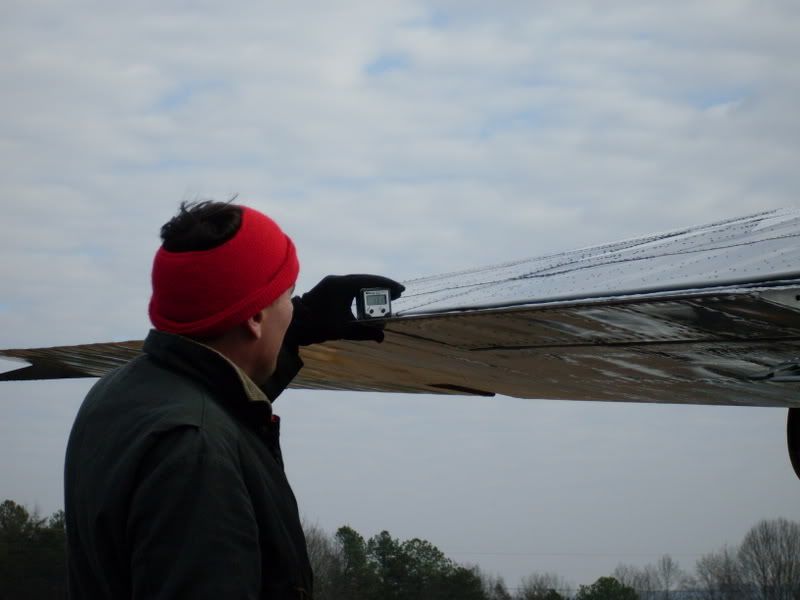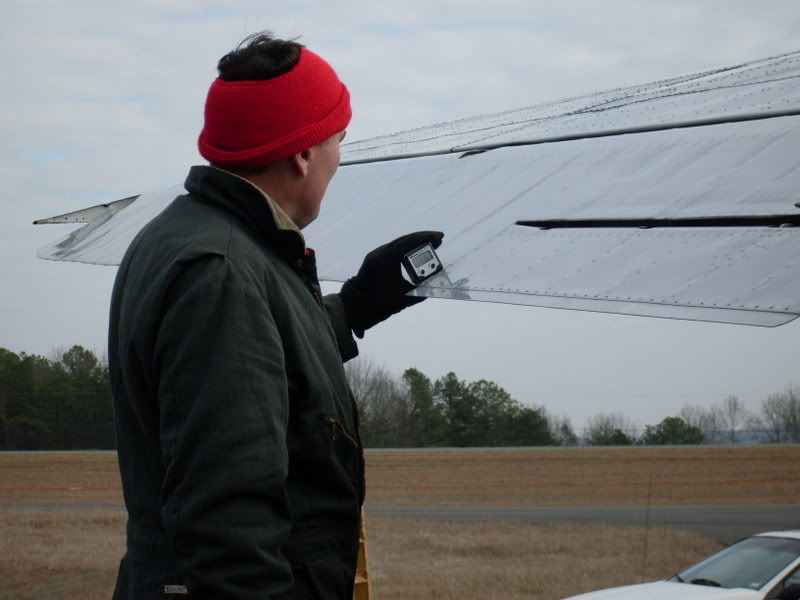 The only picture I had with Stan in It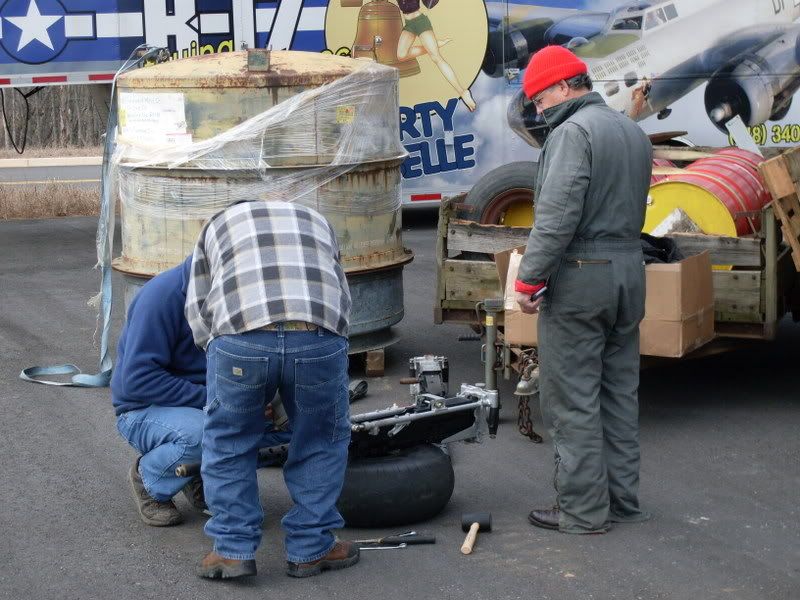 Steve