---
After a few long months away from Windsor I finally had the chance to get back down and help out with some work on FM212 again this past week!

First up was removing the #2 and #3 engine propellers and then breaking them down for easier storage for the time being. This was the first time in probably 50 years the #2 prop had come off:




Next was the removal of #2 and #3 engines, again this was the first time removing #2 from the aircraft:




Lastly, yesterday we managed to remove the left inboard trailing edge off of the aircraft, after a lot of scrapping to remove the sealant on the seams and a bit of force it finally came off!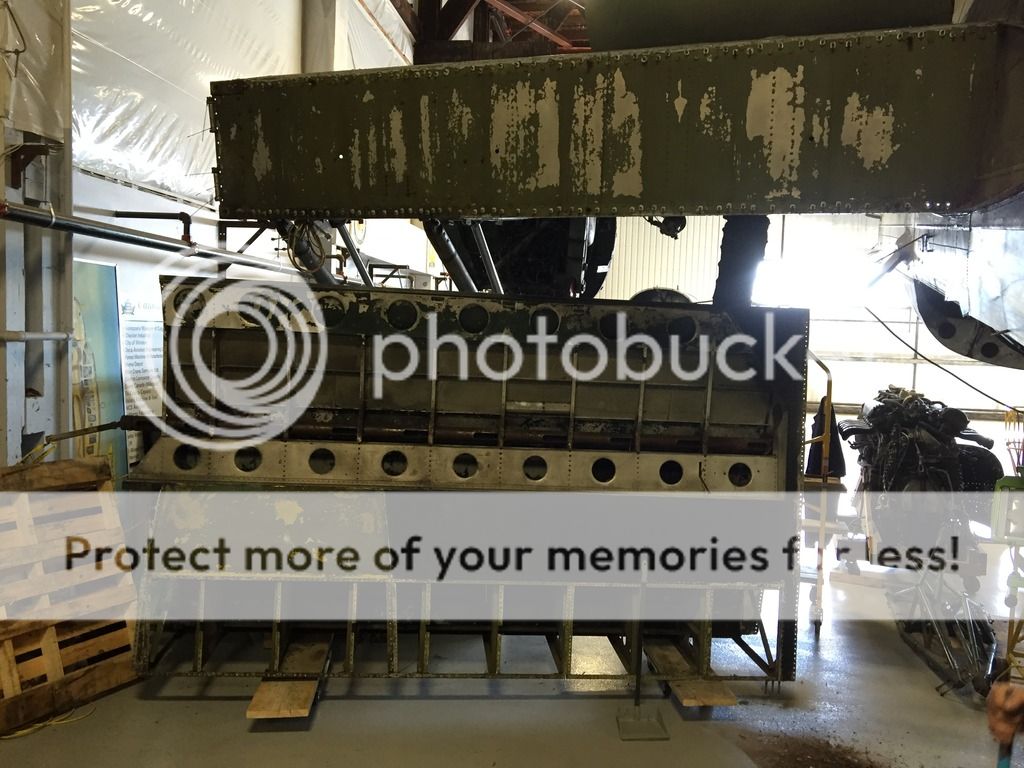 Next up will be placing the jack stands under the inboard section of the wings so we can start the removal of the landing gear. Once our fuselage cradles are finished we'll then be hoisting the aircraft off of the jacks and placing it into the cradles. Then we can go ahead with separating the cockpit section and two tail sections from the center section to make it easier for the crew to work on each section individually. Plans are to at least have the gear removed by the end of May. Meanwhile the guys are working hard on restoring the right trailing edge that was removed and inboard flap sections, as well as finishing off the nose section which is about 95% complete at this time, just a few minor details being worked on still (photos to come). Along with the nose section, we've also been working on the plexi for the nose turret which has had some restoration work done on it as well (can follow along with that on the Facebook group for the restoration if you like).




More to come throughout the year, it's going to be a good one for the project!