Tue Oct 11, 2011 3:36 pm
Its was good to be able to fly on her and be the one to bring her back. Also great to catch up with you zane, chuckie and pat while i was here. i dont have many photos while i was doing F/E but maybe ill post some on facebook tonight and try to get some on here asap.
Thu Nov 10, 2011 11:29 am
Jon is Jerry Planning any projects this winter for Chuckie? I know you've posted before there are plans to finish the tail gunner's position and a few other things. Are those some things you guys will being doing at Fighter Factory? And I have to say it is great you were able to come to VA with Chuckie.

Fri Nov 11, 2011 8:42 am
I hope we see Chuckie at TICO in March.

Fri Nov 11, 2011 10:16 am
I'll post more after work especially if I can finish some small items up today after our moving of parts around in the warehouse. Give me time to get some more pics and such. Sorry I've been posting pics of the progress on my fb but forgot to come back to this thread and do the same.
Fri Nov 11, 2011 11:57 am
Well if you're posting them on your FB, then let us go look at your Facebook domain.

Edit: Having looked at your pics on there, are you doing any work on the Rapide?
Sat Nov 12, 2011 10:12 am
No on the dragon for me personally, they were looking it over and cleaning out the grass/dirt from the wheel pants area.
ok tried lastnight but had issues so here we go. ill let my pics say what we are doing.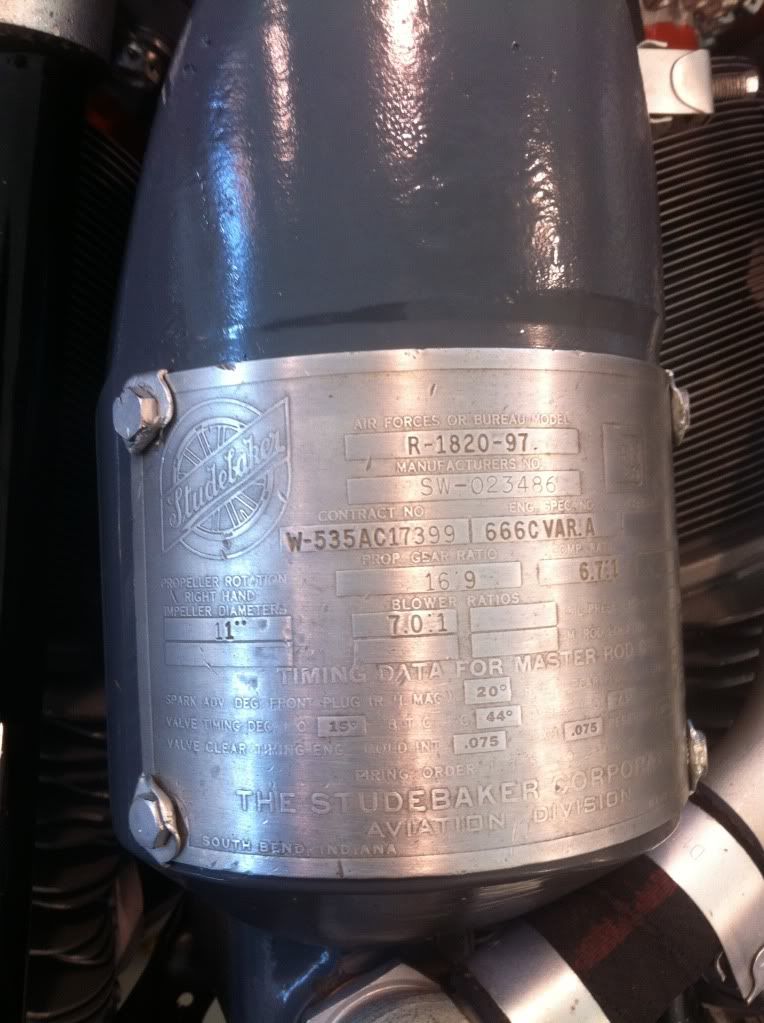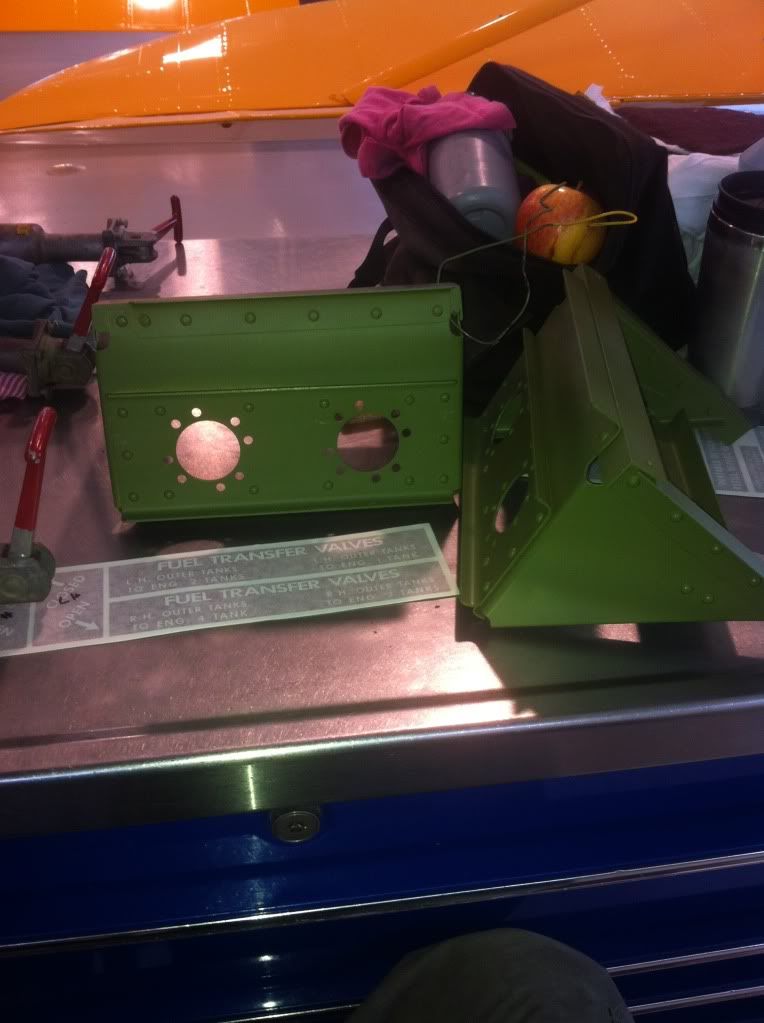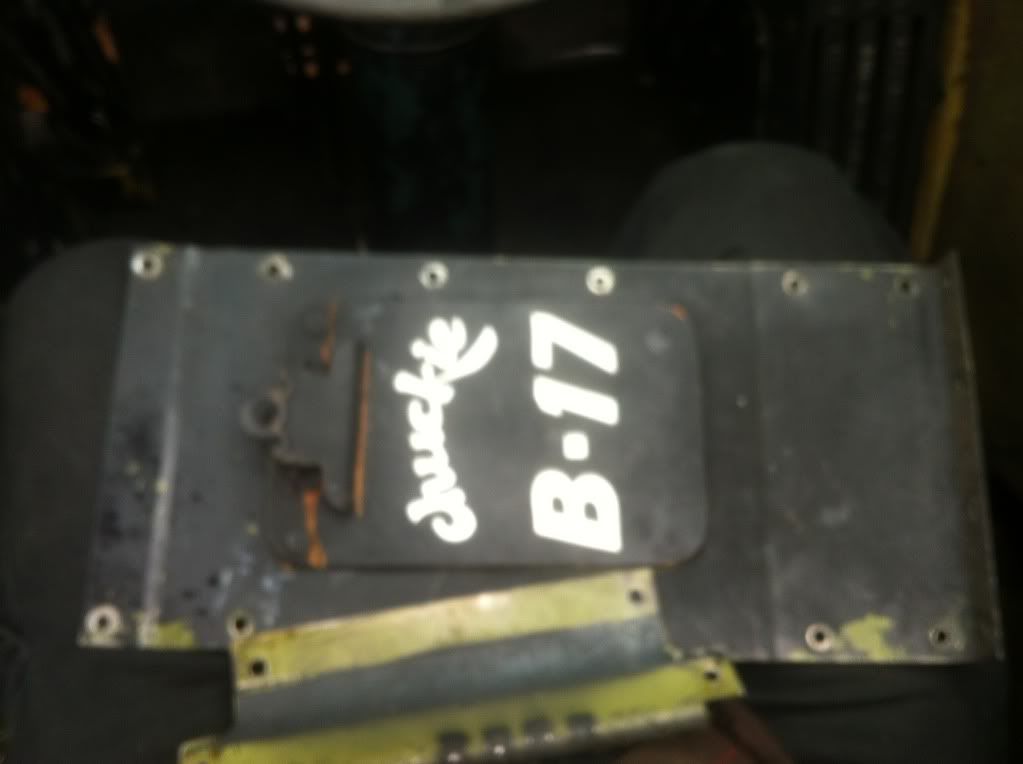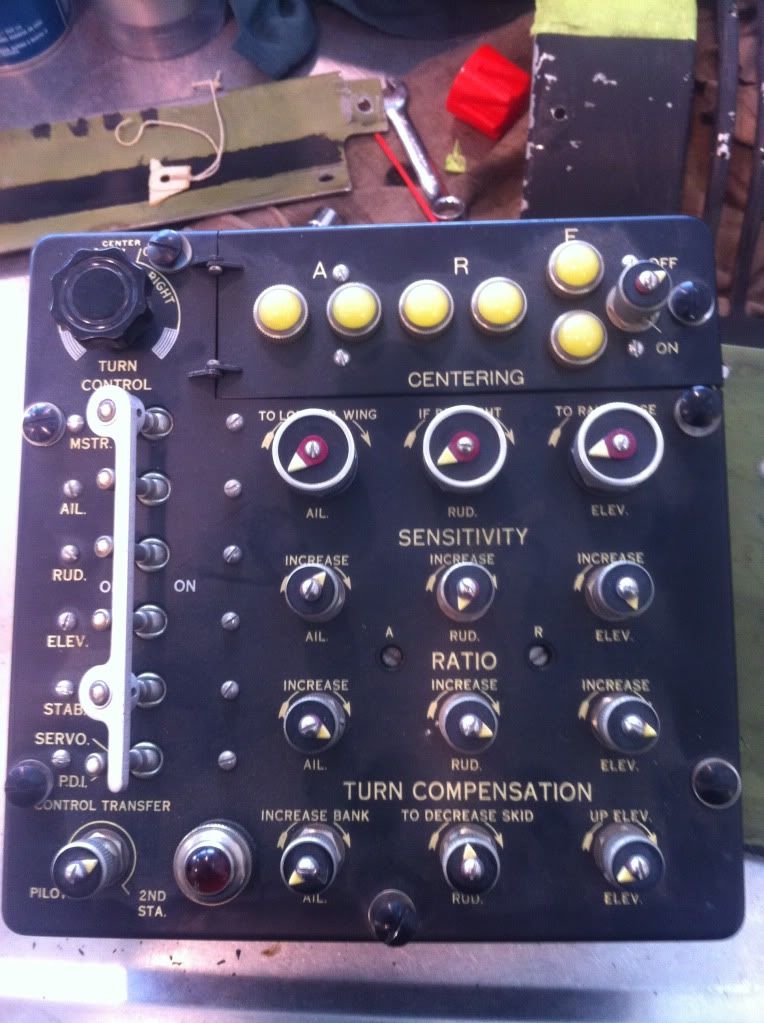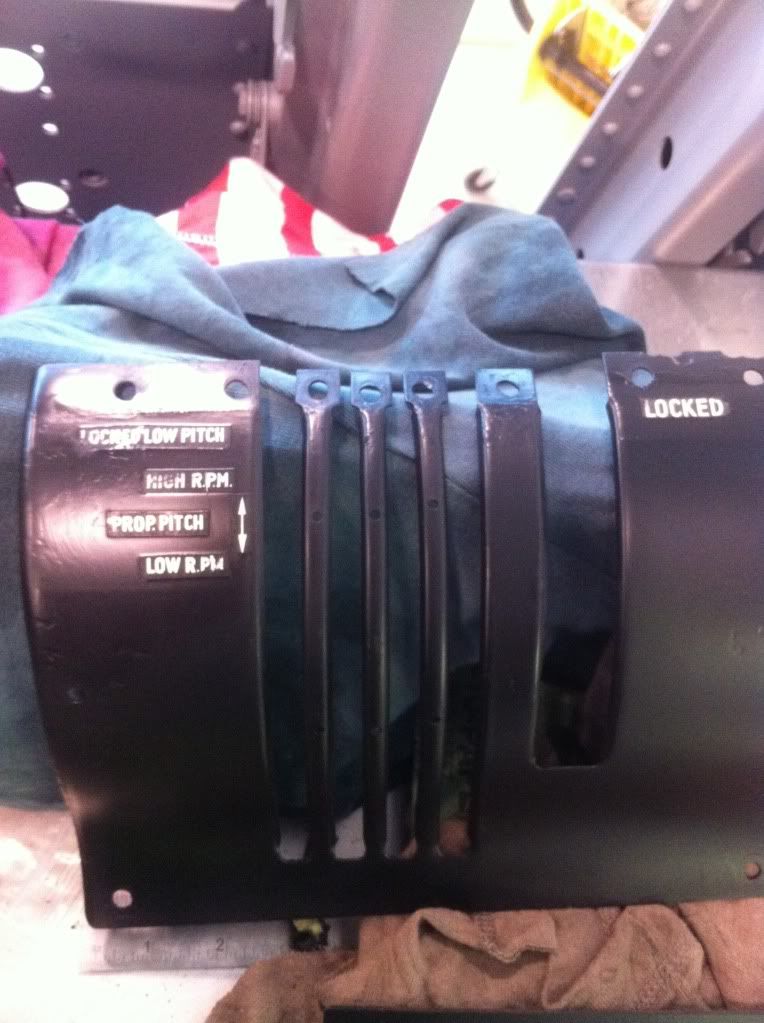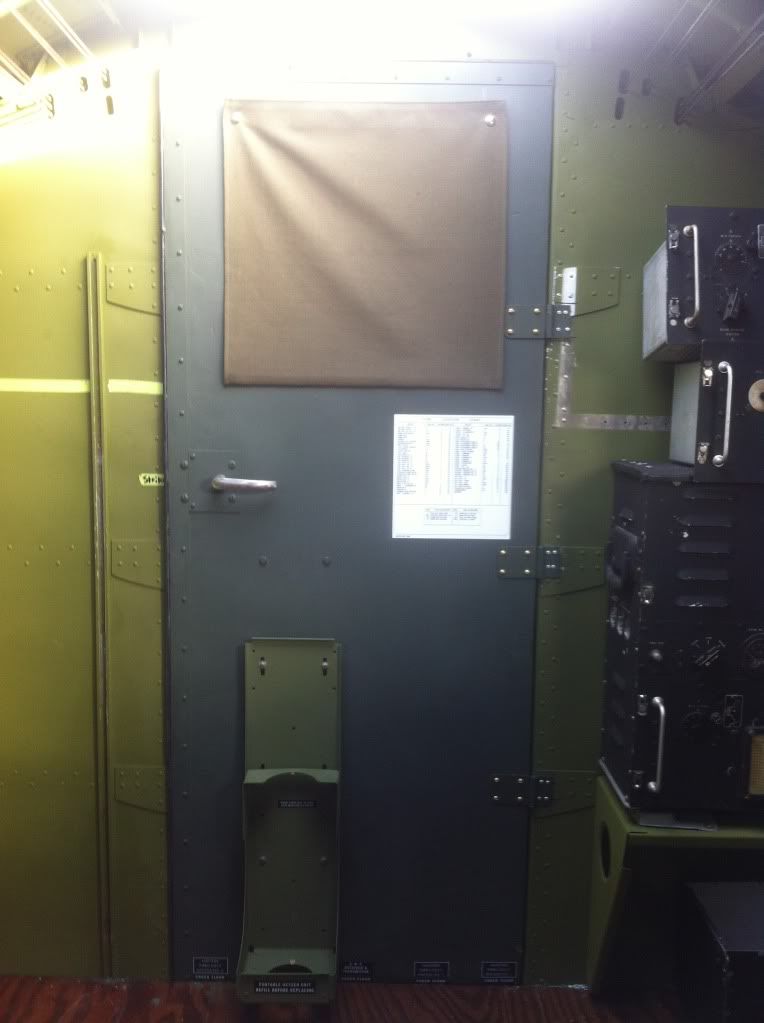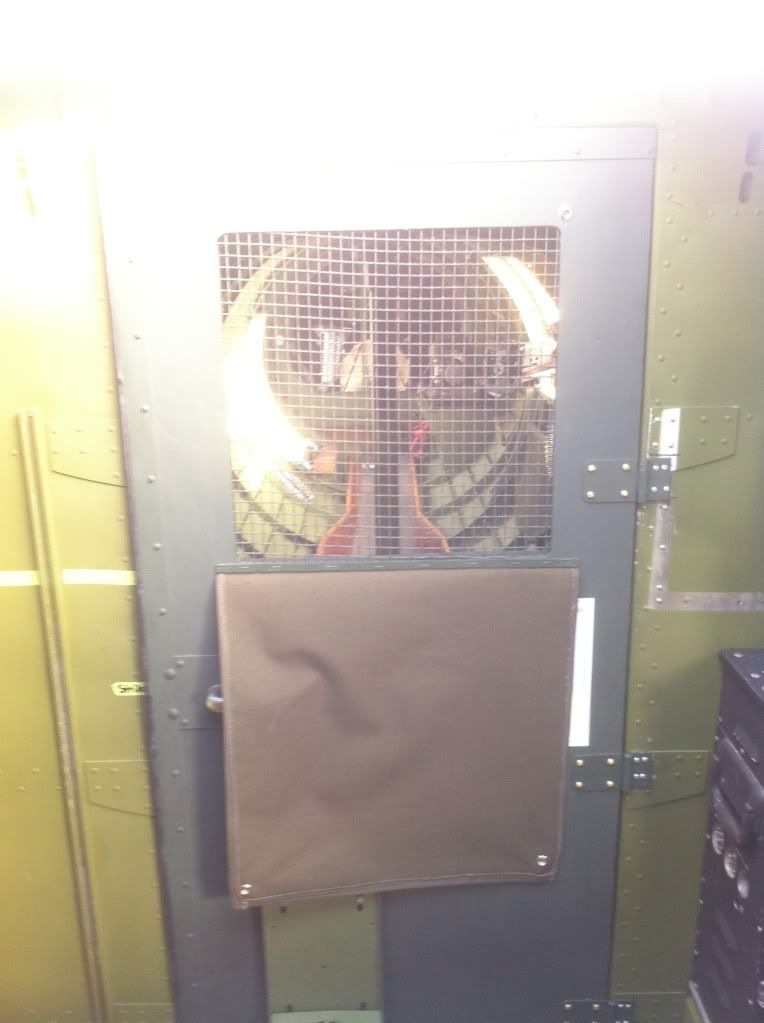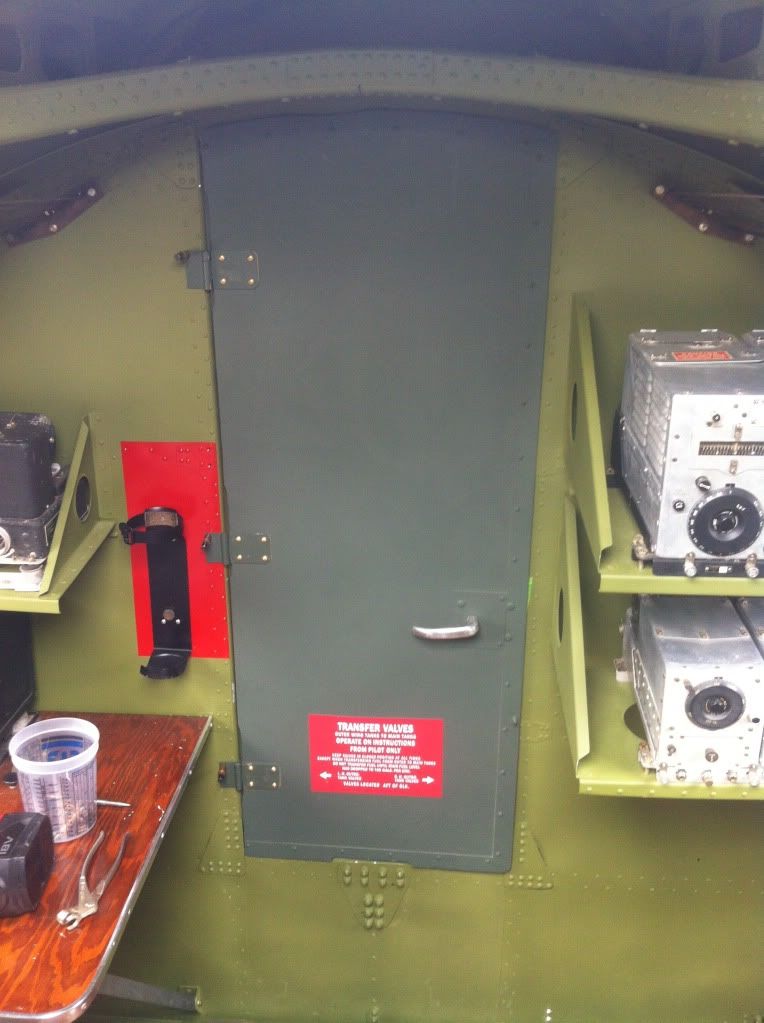 Sat Nov 12, 2011 10:30 am
Lovely to see how much difference a bit of paint, decals and doors can make!
Sun Nov 13, 2011 6:05 pm
Awesome update. Looks like you guys have been busy

Tue Jan 17, 2012 5:21 pm
I stopped in on 1-16-12 and Chuckie was in the maintenance hanger. They had all the engine cowls off all four engines, #3 had its prop off and both wing tips were off and all of the inspection ports were opened up in both wings. I couldn't get get to good a pictures do to having to stay behind the safety line on the floor. But they had what seemed like most of the crew on her.

Sorry for the no pictures but I try to get them off my IPhone.
Travis
Wed Jan 18, 2012 12:13 pm
What time were you here? I saw most tour groups coming in since I was working on the left side most of the day.
Wed Jan 18, 2012 5:06 pm
Jon, me and my girlfriend were there in the hanger around 1:15 I saw you helping out on the work bench/rolling tool box in front of Chuckie. I took about 6 or 7 pictures with my Iphone, but a few of the pictures have your co-workers in them so I didn't want to post them just in case I might offend someone. But it looked like yall had the whole crew working on her. It seems like every time I come to the museum something new is going on.
Travis
IMG_0864
by
Travisd80elcam
, on Flickr
IMG_0864
by
Travisd80elcam
, on Flickr
IMG_0861
by
Travisd80elcam
, on Flickr
Sat Feb 04, 2012 4:34 pm
Here are some more pictures of Chuckie during her Annual.
IMG_0910
by
Travisd80elcam
, on Flickr
IMG_0908
by
Travisd80elcam
, on Flickr
IMG_0911
by
Travisd80elcam
, on Flickr
IMG_0909
by
Travisd80elcam
, on Flickr
IMG_0906
by
Travisd80elcam
, on Flickr
IMG_0913
by
Travisd80elcam
, on Flickr
And you will notice number 3 is off but the engine picture is the replacement for it

Tue Apr 10, 2012 12:15 pm
Would you have spare stencils and charts for the cockpit door?
Or have a contact of where I can get some from?, I will be needing some for my cockpit section.
They would finish it off really well.
Thu Apr 19, 2012 6:32 pm
Airplane looks awesome, you guys are doing great work. For the B-17 specific stuff, only one that pops to mind is to make sure that the gear limit switches are seat dead on, other than that it's pretty normal stuff. Really great to see the progress.
Tue Apr 24, 2012 8:01 pm
Fortress Fan you should Pm Jbrawner. He could be able to help you with his question. and as an update but with no pictures, Chuckie was being used to help a local charity. She was used for a plane pull, Check out the Military Aviation Museums fb page.

Travis