Cubs2jets wrote:
Barry,
I came across another picture of AA963 and remembered this thread. There was no additional information with the pictures(s), but with an Eastern Airlines DC-3 and the "feel" of the background, I'd guess either Cincinati (Lunken) or Dayton as the location.
Enjoy,
C2j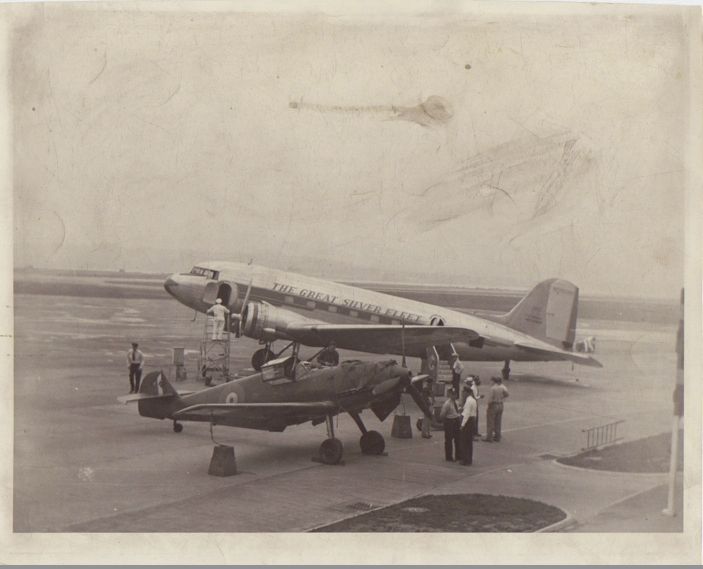 I'd be really ecstatic if these were actually pictures taken at Lunken during the war, since I've been doing a lot of research into just that topic.
A while back, I came across a newspaper clipping in some papers at our museum about two years ago, and I snapped a picture of it to send to the head of the
one-room museum
on the second floor of the terminal building at Lunken. Luckily, I happen to have a copy of it accessible at home, so I've attached it to this post. Unfortunately, like the pictures you provided, I don't believe it has as any accompanying information.
_________________
Tri-State Warbird Museum Collections Manager & Museum Attendant
In a perfect world we would be flying only replicas. (Or at least only non-combat veterans.)
Means of Imperialistic Air Attacks