Dan,
Thanks for tip re: Bob Tuck's book. I'll hunt it out of my library and look for the mention. Incidentally I met Bob a few times, mostly when he used to pop into the Mess at RAF Manston for a drink and a chat, and once we met by chance at a pub in Kent near where he had his mushroom farm at Eastry, Kent. Always amiable, always very smartly turned out and an excellent raconteur - a true gentleman. At the pub he told me that I had just missed out on meeting one of his close friends by a couple of days - Adolf Galland. They used to visit one another frequently alternating between UK and Germany. This would be about 1971/72 when I was stationed at Manston. Bob Tuck might have flown either of the other two Mark V Spitfires that were sent to the USA during the war. AA963 was the third one sent over there, although the other two were based at NASA Langley for most of the time, or at least until somebody bent them so they became relegated to non-flyable condition. The other two Mark V's were - R7347 and W3119 (photos attached).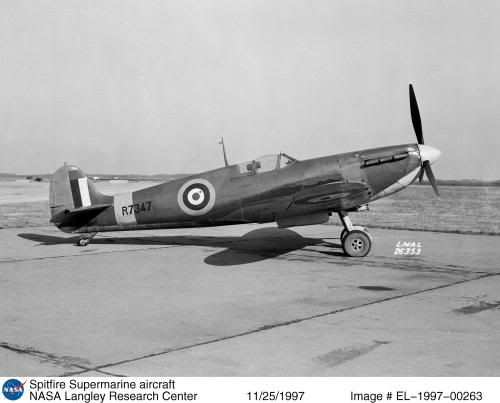 (R7347 - used for testing and evaluation of the stall characteristics and flying qualities while at Langley).
(W3119 - Extensive evaluations at Langley including different exhast configurations)
The full reports of this testing can be read at the NASA Langley Technical Reports server.
Scott,
Excellent feedback on Nebraska as I was only assuming it was taken there as the Wright Field 'Foreign Aircraft Status Board' had it downgraded to classification 26 (which means non-flying instructional airframe only) from September 1943 and location at Lincoln (photo attached).
(Wright Field Foreign Aircraft Status Board)
To add a bit of interest here is a nice pic of the Beaufighter X7718 that accompanied the 'Air Cavalcade' in the summer of 1941. It was taken by the famous aviation photographer Rudy Arnold, who should get credit for this image. The pilot, Captain William J Wrigglesworth USAAC is enjoying the view. I am assuming that he flew the Beau when they toured the US.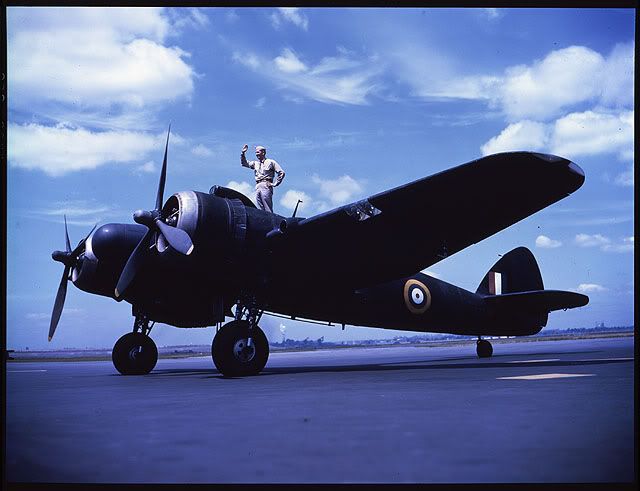 I've got heaps more warbird pics in my archives - mostly wartime. Do you think that anyone would be interested if I posted them?
Cheers
Barry