Thanks for that input Second Air Force !
Scott has given me the perfect introduction for this next post from me

While I'll admit to having been a confirmed "B-17 Stalker" for a number of years ~ I don't come from an aeronautical background ......
so I'm reliant upon what I can read to make this posts as accurate as possible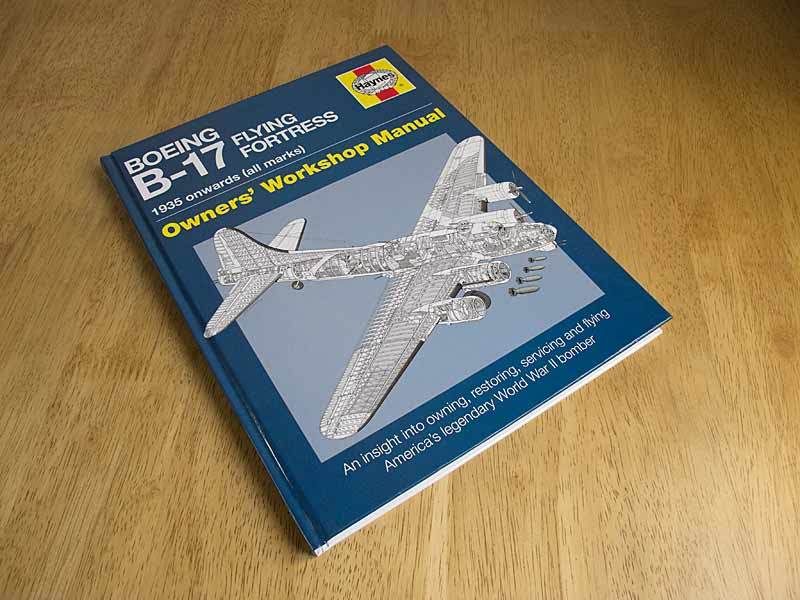 Spookily enough ~ Mary Alice features heavily in this book !
OK ~ on with the update .....

In the AAM ~ the team are steadily removing pieces of the airframe
Both horizontal stabilizers have been transfered to the Conservation Hanger
*** Correction ~ April 15th 2011 *** Just to prove I can't count

~ they've only taken ONE horizontal stabilizer off
"Flaps 90" ? They're coming off soon.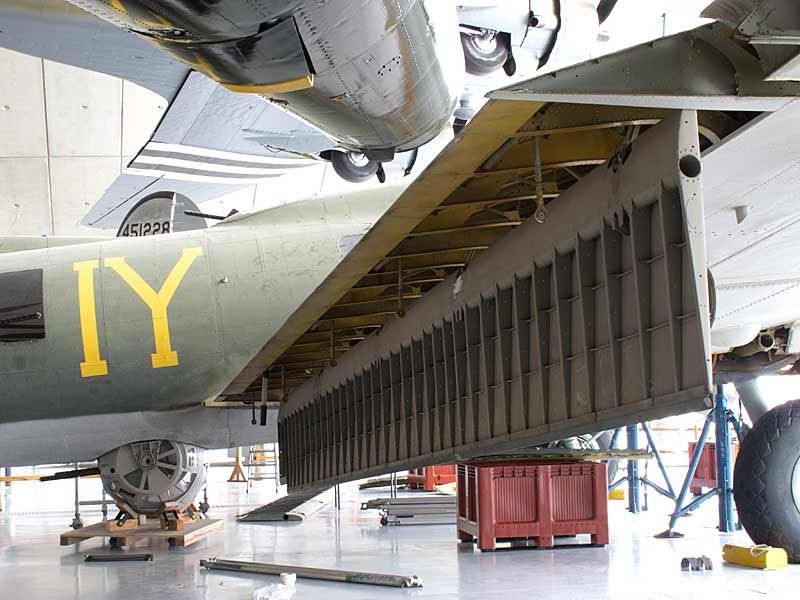 The engineering team are a friendly and approachable bunch of people.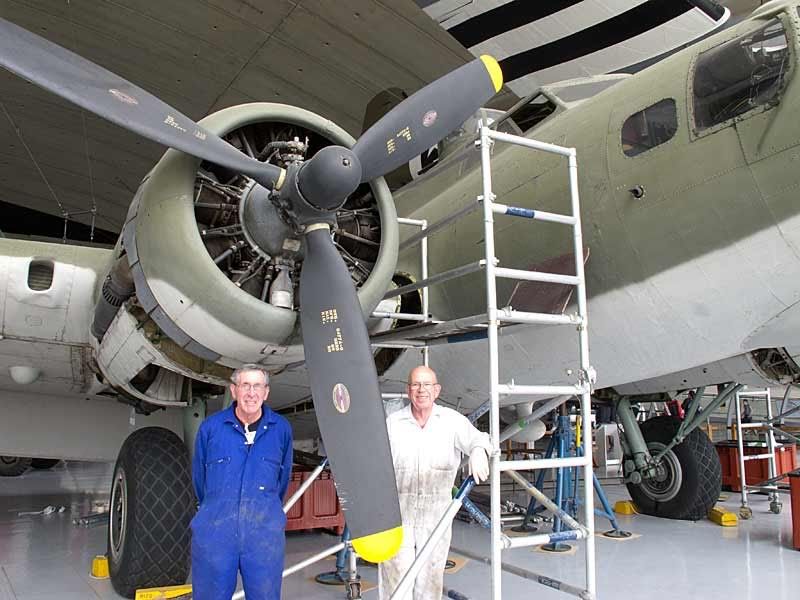 And soon back at work !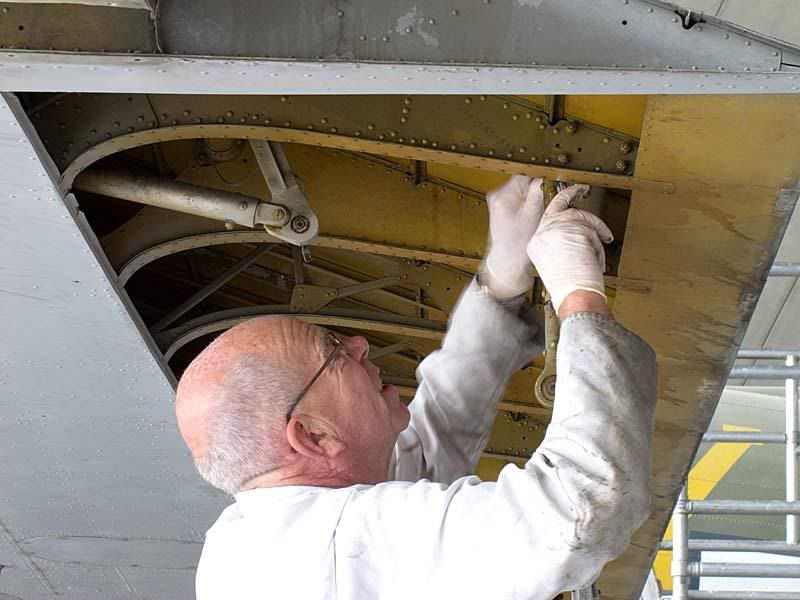 The contractors were also in today looking at the door frame cross member that needs to be removed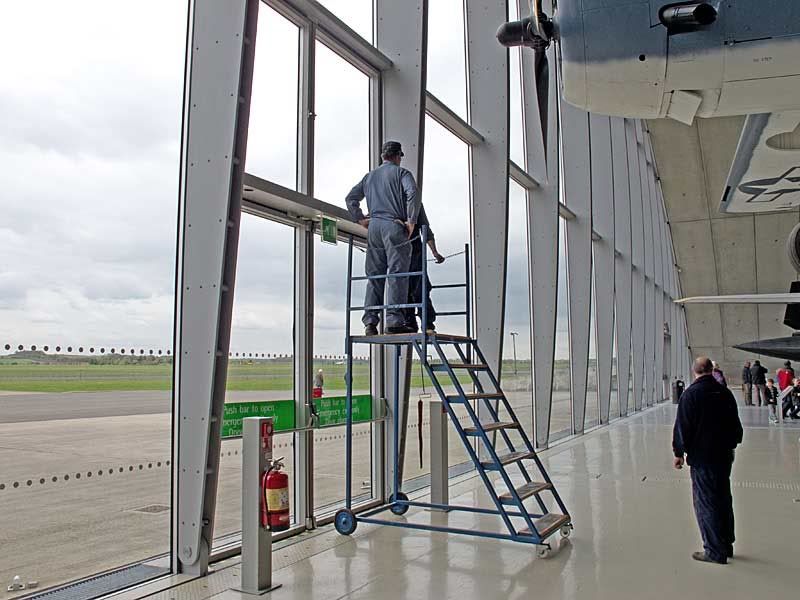 OK ~ now let's skip over to the Conservation Hanger for some pix from there ......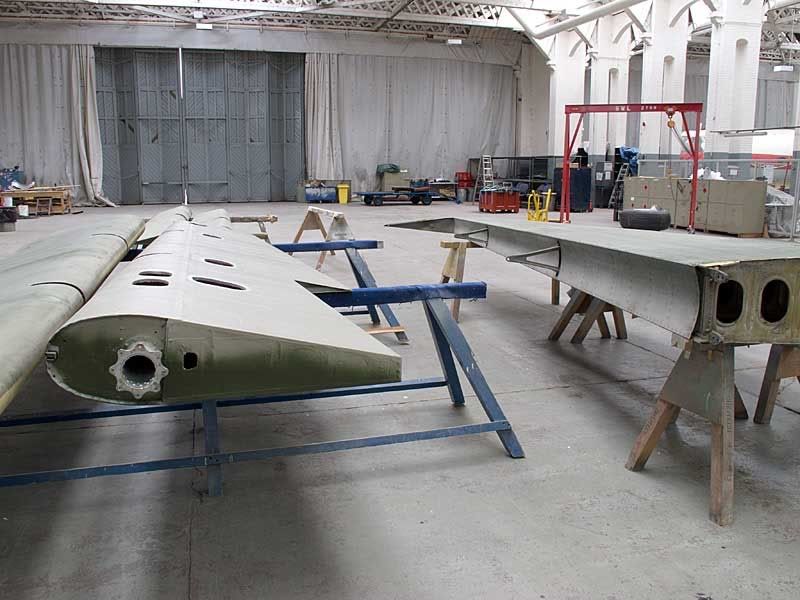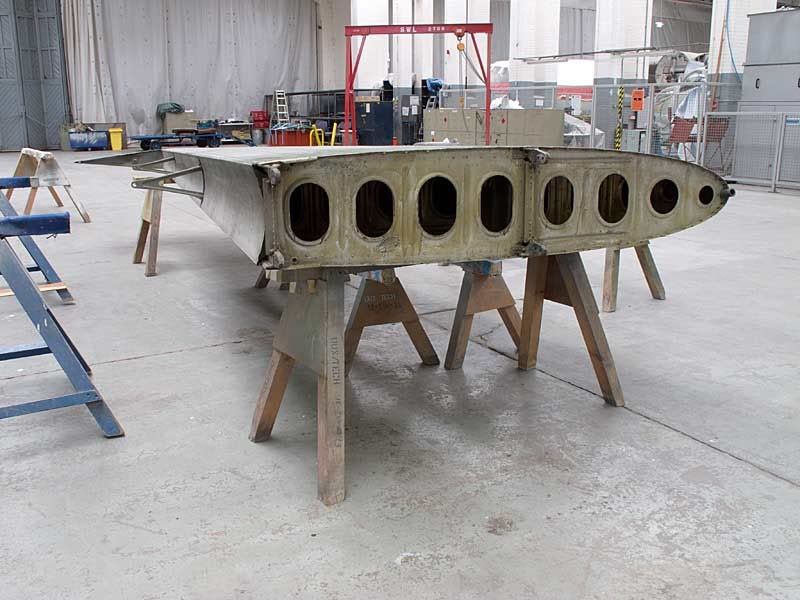 I used photoshop to bring up some detail in the dark sections of this shot
And someones bound to want to know what that data plate says ~ I know I did !
So this is it cropped at 100% and I've boosted the contrast for clarity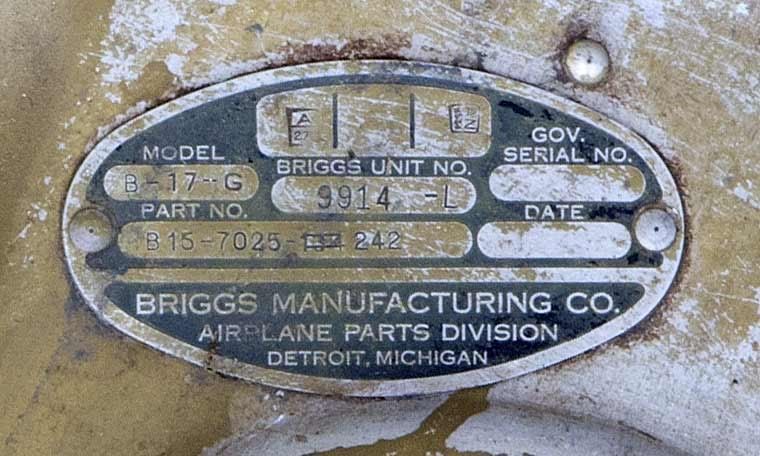 That's it for today ~ my next visit will be on Friday

_________________
Blue Skies .....
Peter
Consolidated by US state ~ see if there's a heavy bomber tour stop coming to an airport near you ......
http://www.bomberflight.info
Warbirdapps on facebook ~ every day a new image from my personal journey thru the world of warbirds .....
https://www.facebook.com/Warbirdapps