Here's a bunch of new pix taken today ........
First up is a shot of an outer wing section which has been treated with Alochrome ......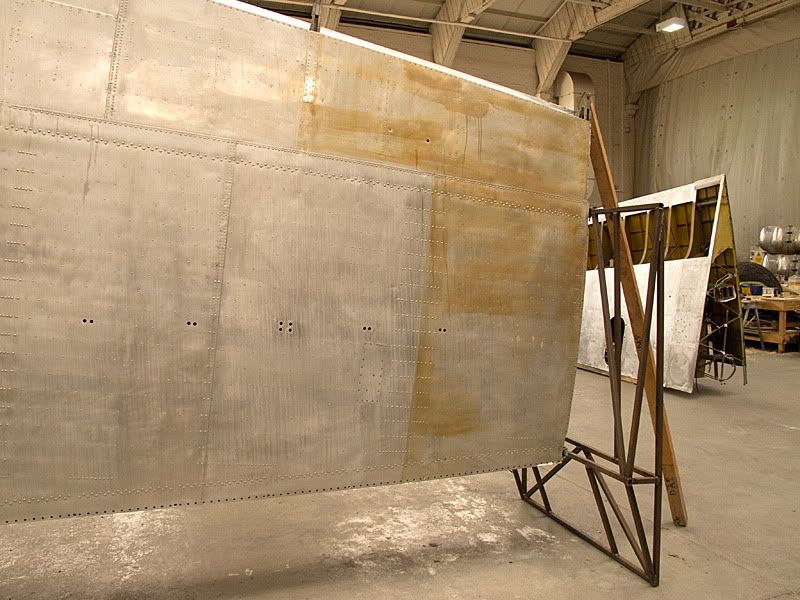 While all the panel has been treated ~ one area has darkened significantly ~ the rest of it still looks untreated.
Treating all the exterior skin with this preventative treatment is one of the reasons why it's being returned to an olive drab and grey
color scheme

Talking of color ~ let's dive into the paint area ......
It's been a busy day today and I've been minding the paint can and lines ~ so no pix of the painting process this time .....
For just a brief period of time ( during tea break actually ) the fuselage was "Half n Half"
The garish green on the left of this next shot is cause by the over head lights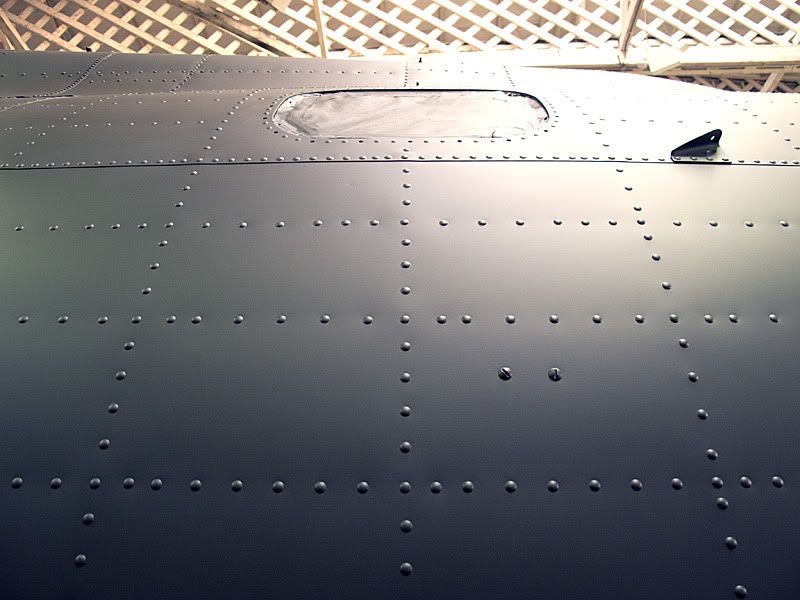 Just a couple more .....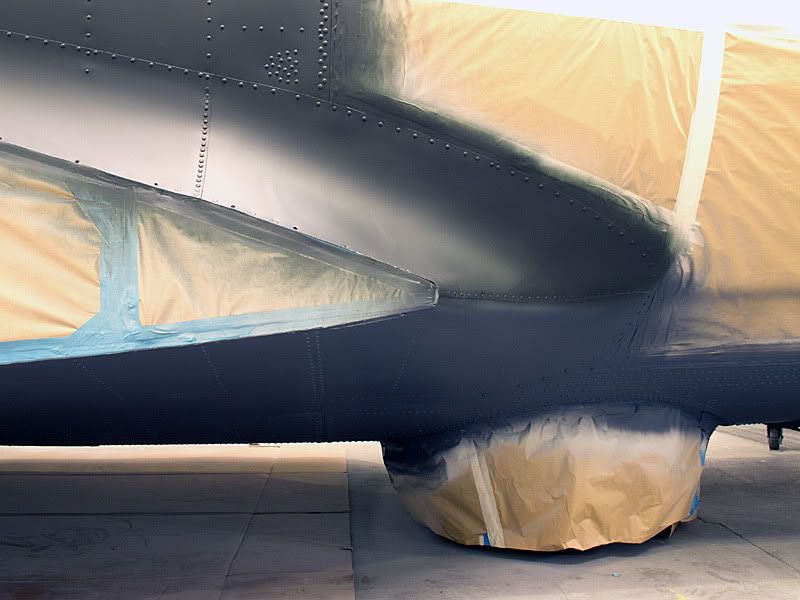 And then we move down to the tail section .....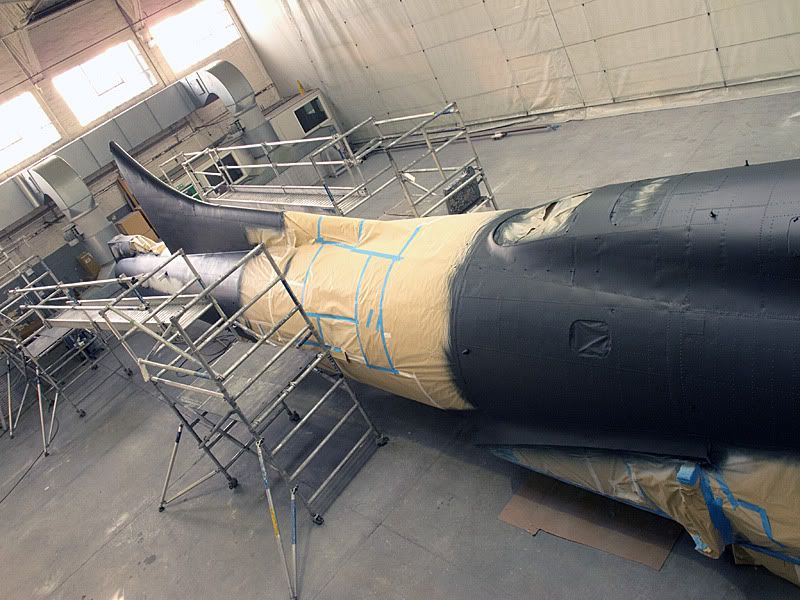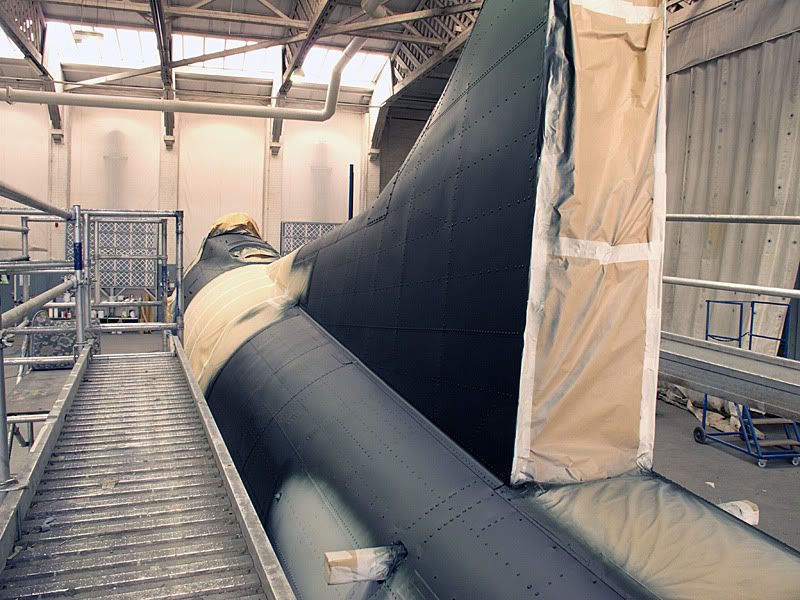 And lastly for today ~ a brief look at the people beavering away on other parts of the air frame
This is the fairing that fits behind the chin turret ....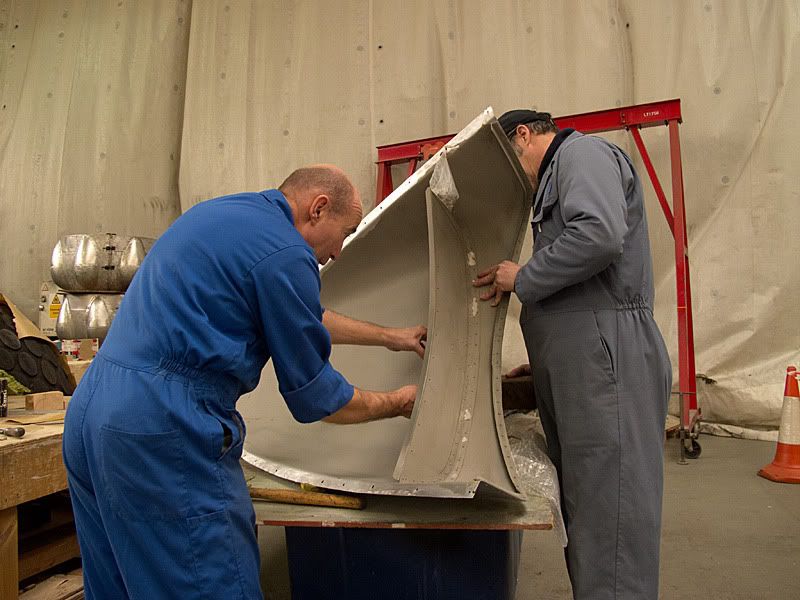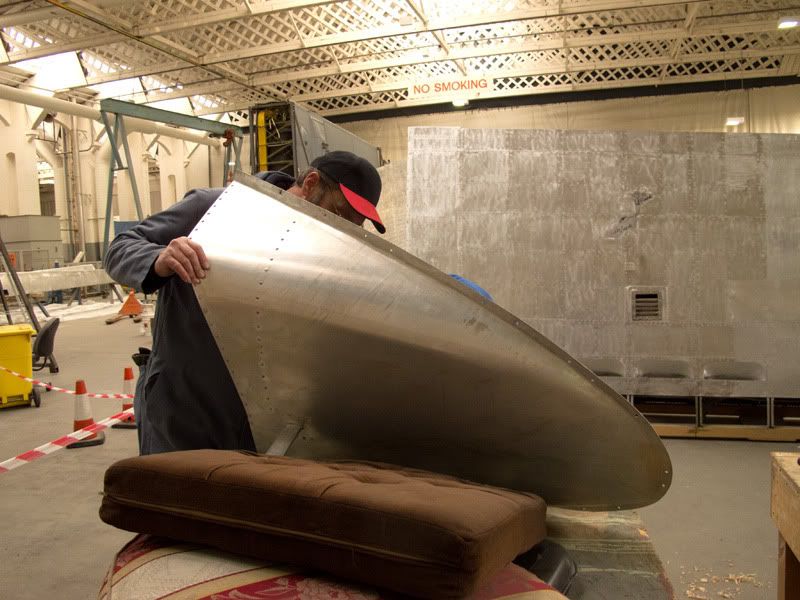 Final cleaning of what I think is a wing fillet panel ~ I should have asked what it was !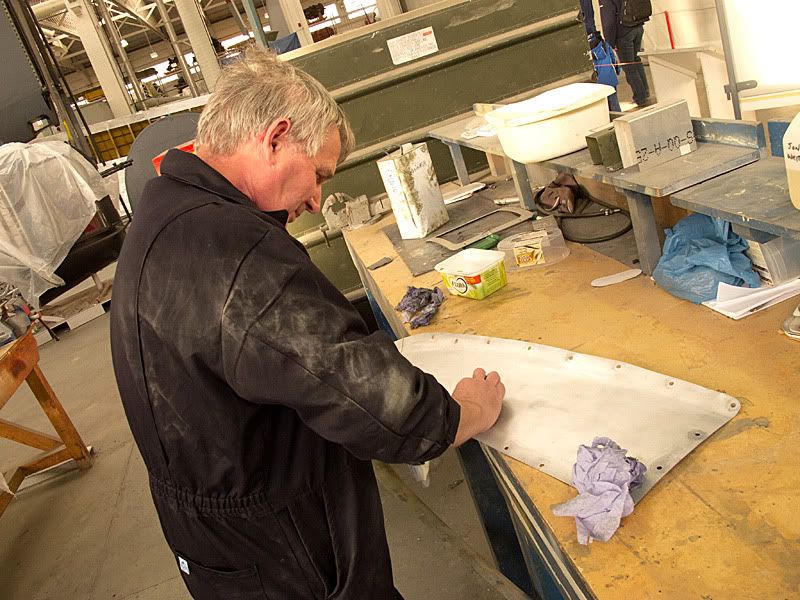 And let's not forget the trim tabs .....
Another update soon

_________________
Blue Skies .....
Peter
Consolidated by US state ~ see if there's a heavy bomber tour stop coming to an airport near you ......
http://www.bomberflight.info
Warbirdapps on facebook ~ every day a new image from my personal journey thru the world of warbirds .....
https://www.facebook.com/Warbirdapps