I have to own up ~ this post covers three visits to Duxford !
A quick visit on Sunday saw staff and volunteers alike busy in the AAM .....
and Hangar 5
Moving on to Monday May 9th .....
A lot of the work being done is not obvious in the pictures I took and I was beginning to think I would struggle to have enough material for posting.
That's when Chris Knapp, the Conservation Manager came over and said hello. He's been following this thread on WIX and likes the positive contribution that
everyone has made to it so far. ( I'd like to echo that thought ! )
The Imperial War Museum exists to educate ~ so I'm sure we all appreciate the next few pix that I took thanks to Chris.
With the Ball Turret removed ~ this next shot was taken with me lying on the floor so I could shoot up into the "void" above.
I've taken hundreds of pictures of B-17's ~ but that shot is a first !
Standing up and looking forward into the Radio Room shows what a nice job was made of fitting it out when it was originally restored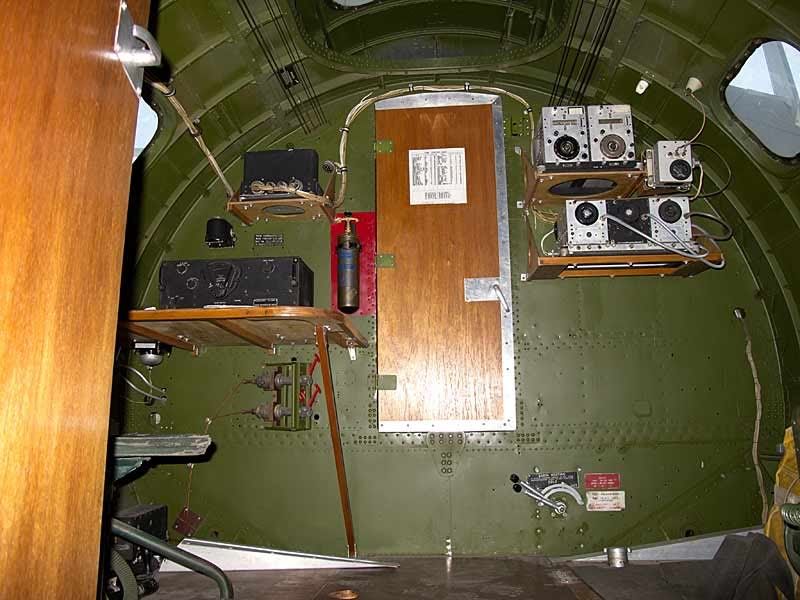 And then turning 180 deg ~ we get the view looking aft down through the waist section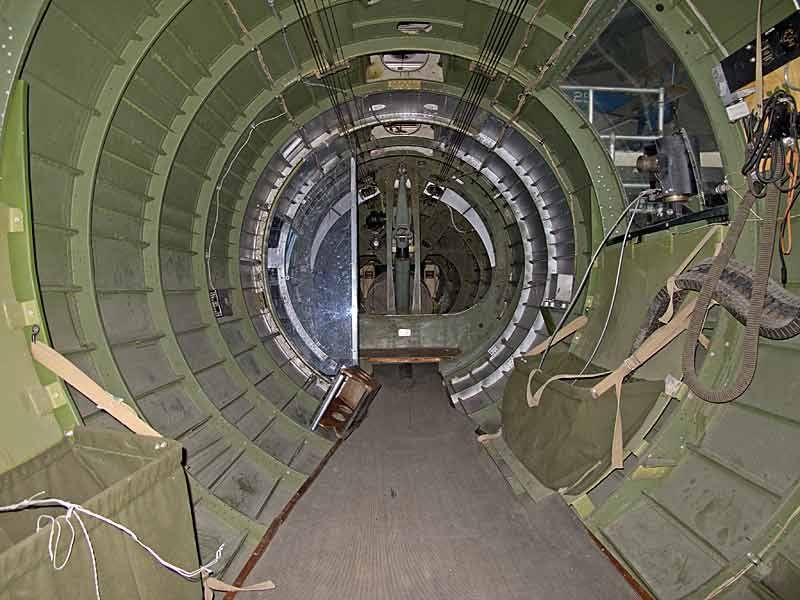 To me this looks rather different from the B-17's I've been blessed to fly in while in the USA. There are no passenger seats in this one !
Note too that both the waist .50 caliber machine guns have already been removed.
The quality of the interior work continues when we look at the Tail Gunners position ( again the guns are already out )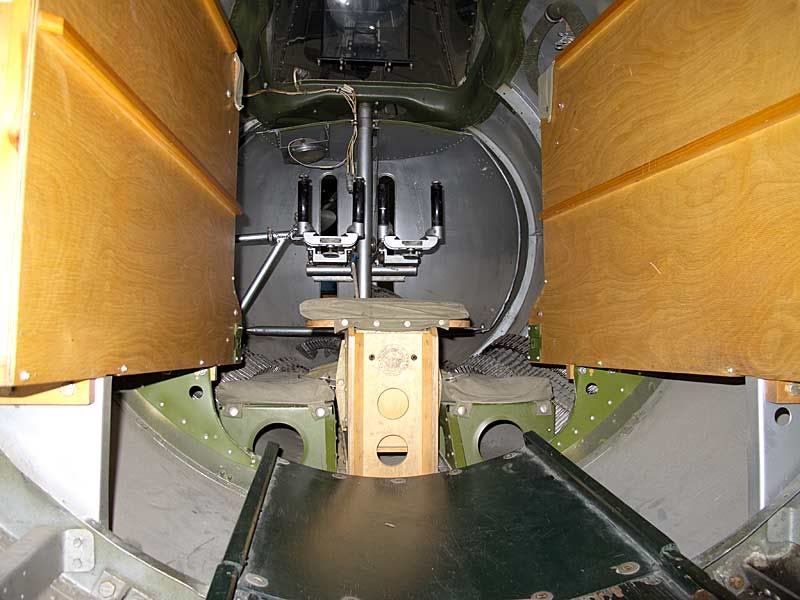 Just look at the attention paid in labeling connections .....
I should make it clear that I don't have privileged access of any sort ~ I'm just a humble museum visitor. ( All be it a frequent one )
All the restoration team are friendly and will answer questions about what they are doing. I just happened to be the bloke with the camera yesterday.
Seen enough ? Bored already ?? Or do you wanna see some more ???

We're back up to date now ~ the next pix were taken today( May 10th )
The B-17 has been brought forward up to the glass wall. This has allowed clearance to get to crane over the last engine so it could come off.
It wasn't long before it was out the doors on it's way to Hangar 5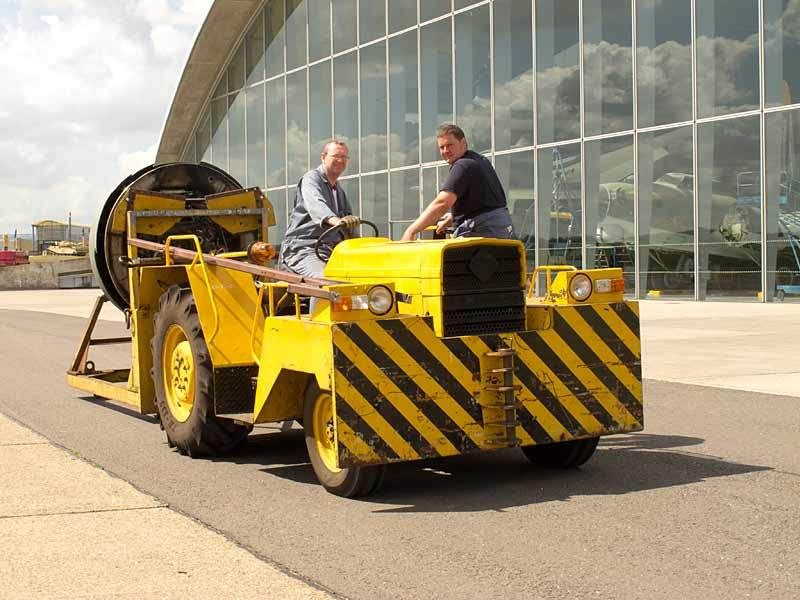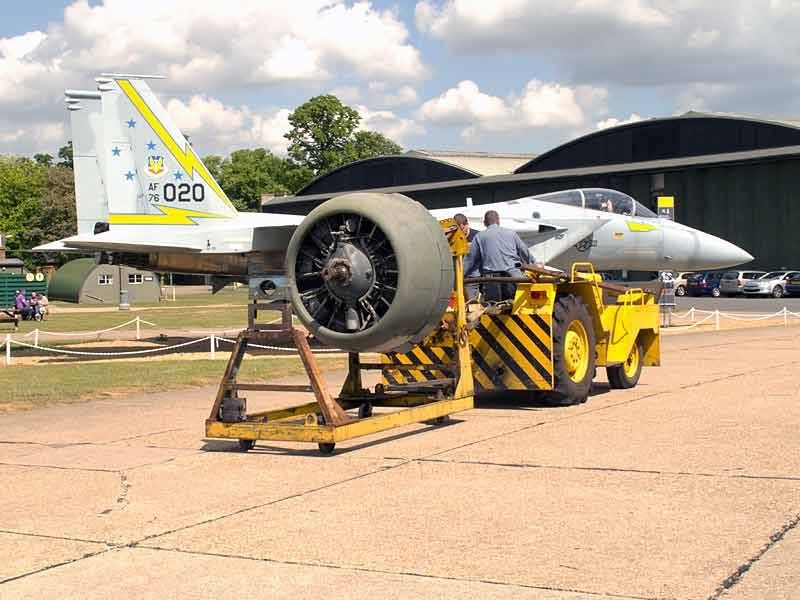 While work continues in the AAM ~ sometimes out of our normal field of vision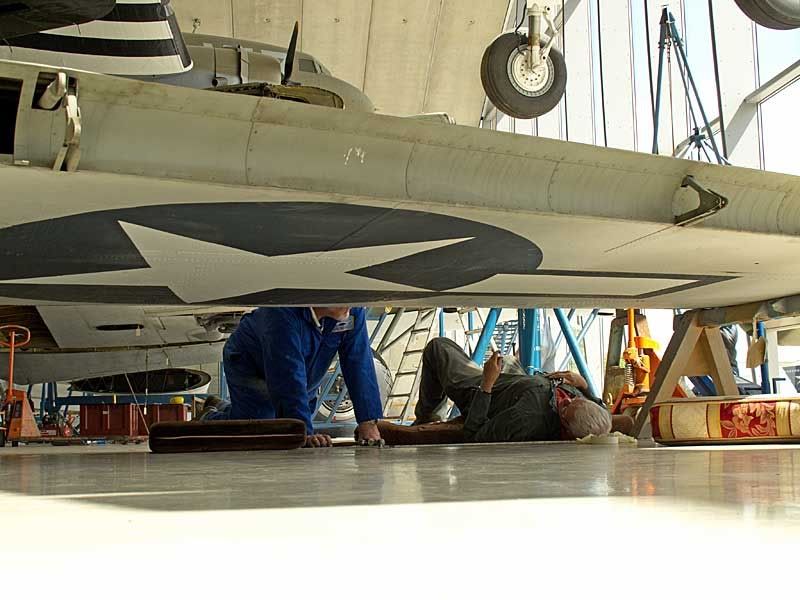 Over in the Conservation Hanger ( Hangar 5 ) ~ the parts already stripped and cleaned are looking really good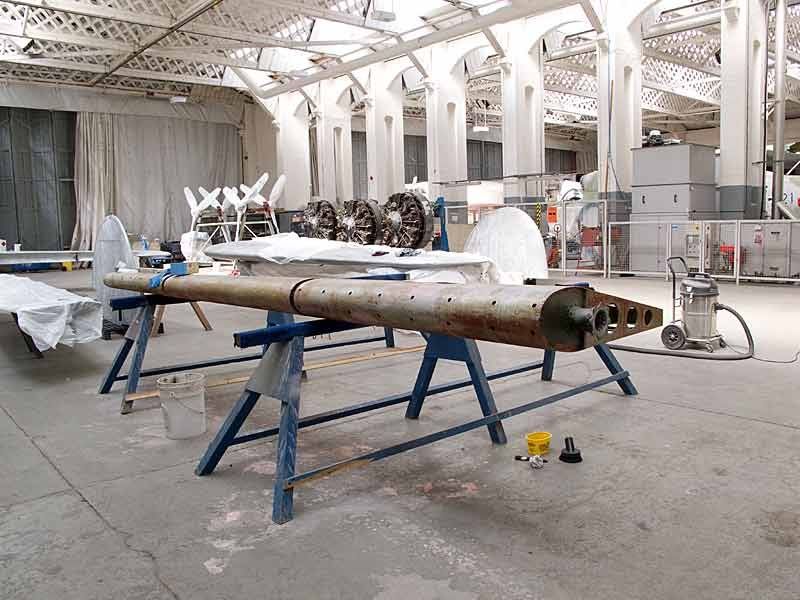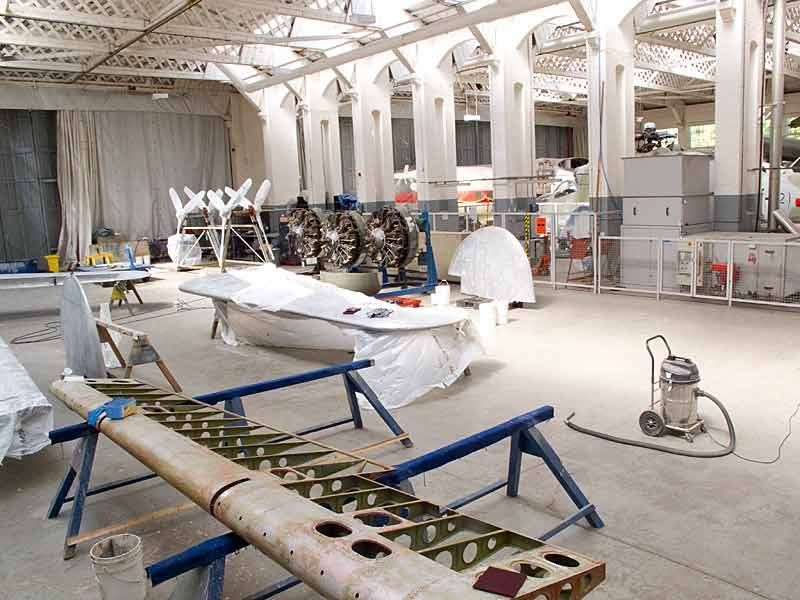 You'll have noted that the Ball Turret has taken offence at being called R2D2 and has been replaced by something far more sinister
So I guess that better be it for this post ~ Stay tuned for the next update

_________________
Blue Skies .....
Peter
Consolidated by US state ~ see if there's a heavy bomber tour stop coming to an airport near you ......
http://www.bomberflight.info
Warbirdapps on facebook ~ every day a new image from my personal journey thru the world of warbirds .....
https://www.facebook.com/Warbirdapps