The above image of the American Air Museum building was taken in June 2010. I've included it so that people reading this thread can
understand the geographical relationship with Hangar 5. That's the structure with the green doors ~ directly behind the F-15 Eagle.
Now let's go inside the AAM and see how things are progressing with the B-17

The inner wing section that was detached yesterday now waits it's turn to be transported across to Hangar 5.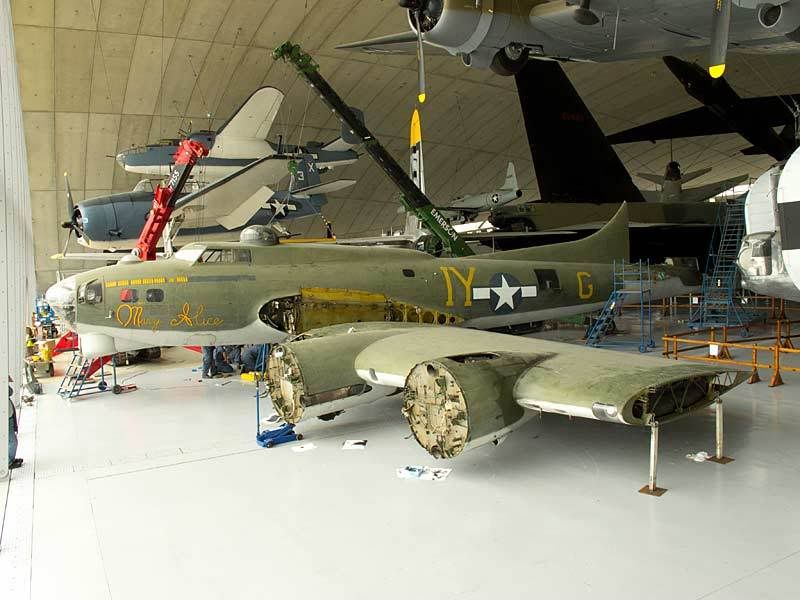 The Vertical Stabilizer has been unbolted and removed ( The big black fin belongs to the B-52 )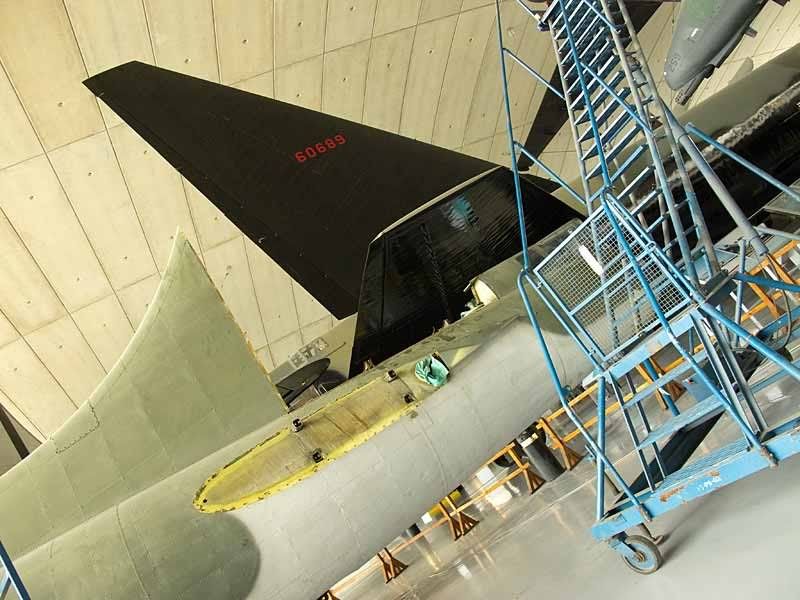 The removal of the 2nd inner wing section turned out to be a close repeat of the process on Monday.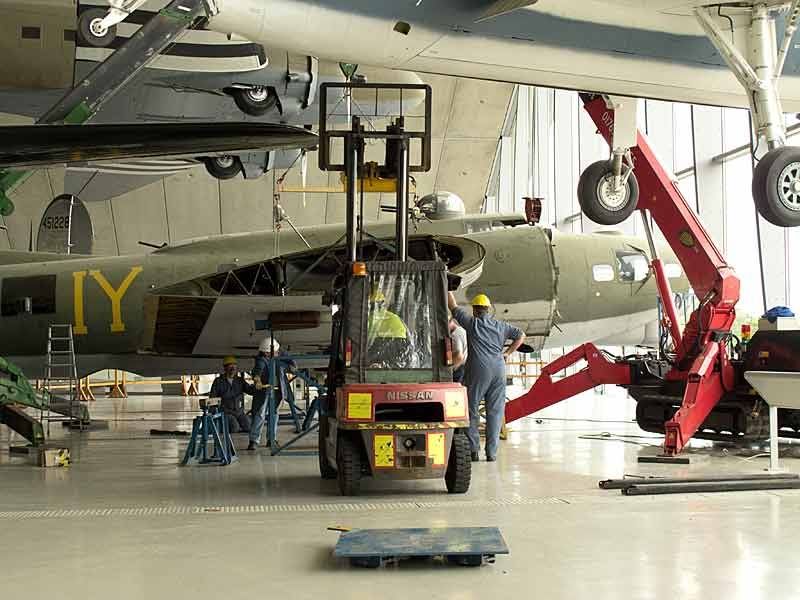 Careful, methodical and safe.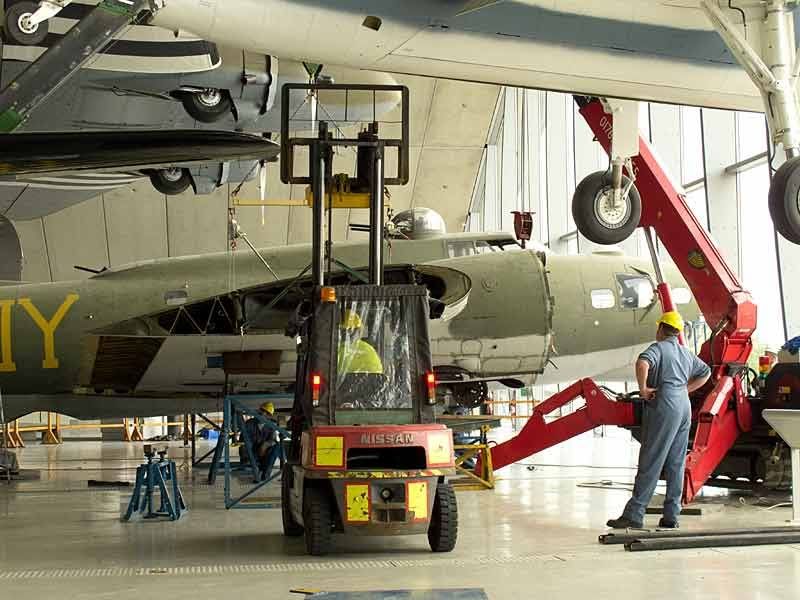 Without any dramas ~ just lots of concentration and mutual trust ~ it's detached and clear of the fuselage
With separation complete ~ the wing section is gently lowered ......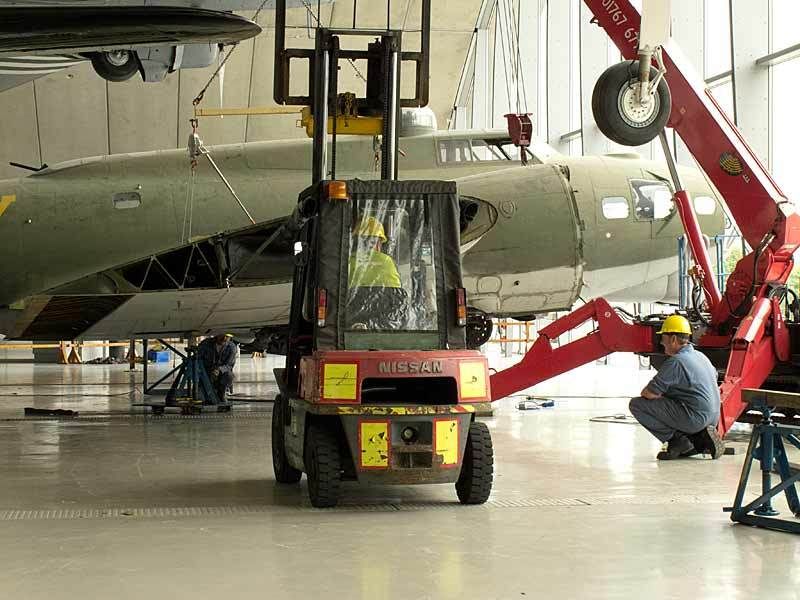 And we have a touchdown !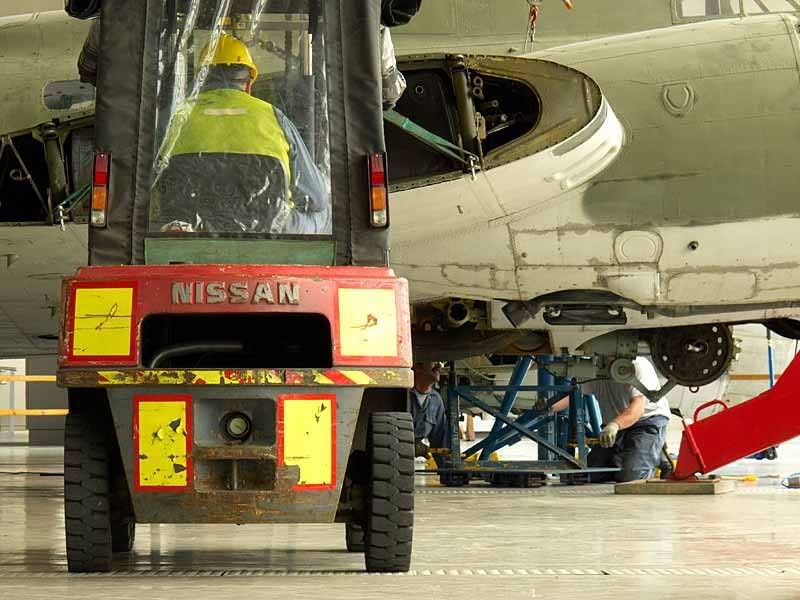 After a stop for lunch the team reassemble and discuss the next task .....
Which involves moving the inner wing section to gain better access to the fuselage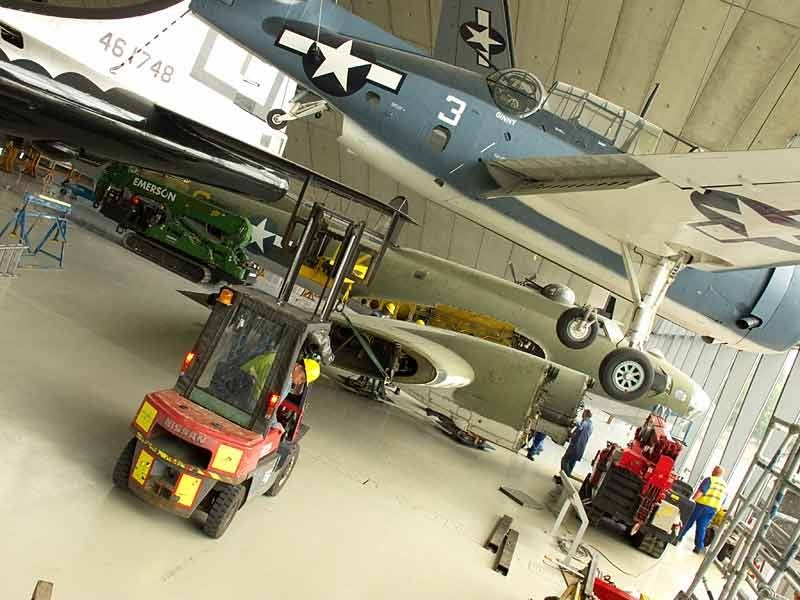 My visits this week have put me something of an reflective mood. I got to thinking about those unsung heroes ~ the ground crews of WW2.
They had to perform some of these tasks in the most unfavorable weather and without the benefit of todays mechanical lifting equipment that
have made it look so deceptively easy.
And then the thought struck me that for the present restoration team ~ though the pressures are very different ~ there is an expectation on them
to deliver ~ with the whole world watching them.
So I'm going to close this post with a salute to the ground crews ~ past and present.
Bless 'Em All

_________________
Blue Skies .....
Peter
Consolidated by US state ~ see if there's a heavy bomber tour stop coming to an airport near you ......
http://www.bomberflight.info
Warbirdapps on facebook ~ every day a new image from my personal journey thru the world of warbirds .....
https://www.facebook.com/Warbirdapps