Tue Jul 12, 2011 11:41 pm
Is there anyone out there custom cutting stencils? I'm not looking for computer cut vinyl, or mask, but good old fashioned oilboard. 1/2 and 1 inch preferably.

If not, is there enough of a market to amortize buying a stencil cutter?
Sun Jul 17, 2011 8:42 pm
Shoot me a e-mail at
vtdeucedriver@yahoo.com
I have a 1/2, 3/4 and 1" marsh stencil machines. I love em and use them all the time:)
Thu Aug 04, 2011 11:31 am
Jeff-
Have you got the US wartime stencil font (fonts?) for your machine?
Dan
warbirds@shaw.ca
Thu Aug 04, 2011 7:28 pm
As in the ww2 font seen on vehicles?? These are standard stencil font. The machines are made by Marsh.
Sun Aug 07, 2011 9:26 am
Comparing modern US military stenciling to some of the surviving maintenance instruction stenciling on my BT-13, it looks like some of the individual letters have changed a bit. The wartime lettering looks more block-like, sort of a simpler looking font (to me, anyway, but it wouldn't be the first time I was wrong.) I'll see if I can find a few examples and scan and post them. What era are your machines from?
Mon Aug 08, 2011 8:25 am
They are atleast 20+ years my guess. Send me the scan of what you find. I hope to snag a 1/4" machine soon
Sun Aug 14, 2011 11:52 pm
Dan, is this what you're talking about? Here's a T-28 outer wing panel that we haven't done anything to yet. The 1" CAUTION has a bit of a radius on the A and N, while the smaller font is "blockier". (if that's a word)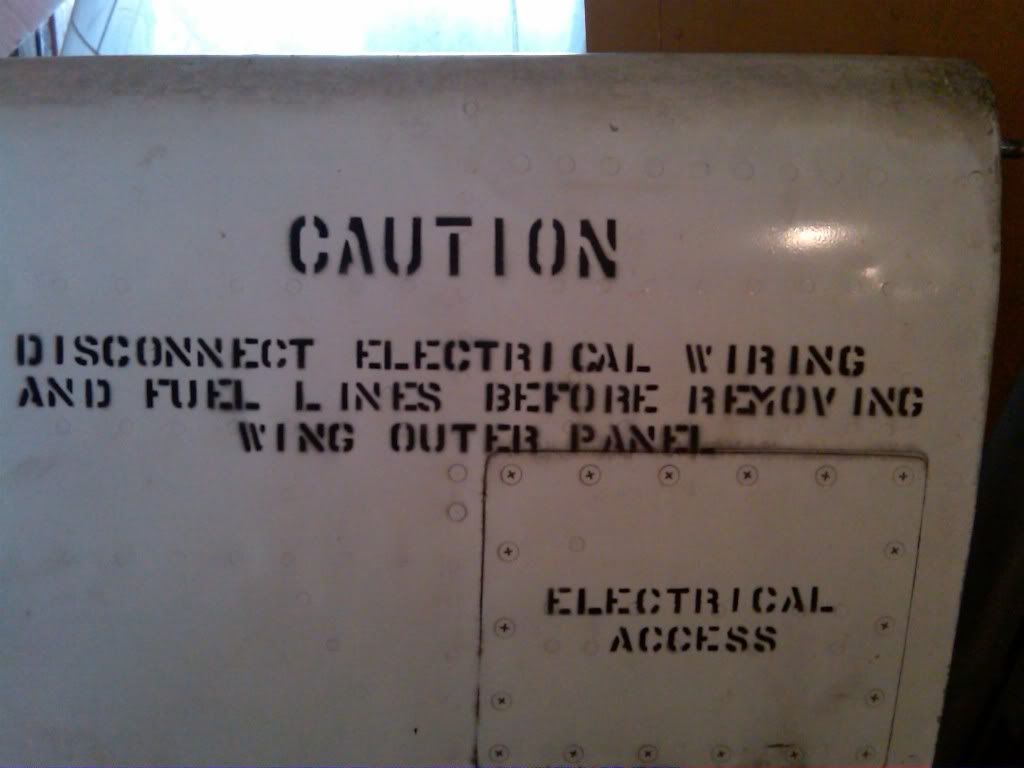 Tue Feb 17, 2015 3:02 pm
How tall is the "CAUTION"?