Hello all,
I have recently had the good fortune of joining the volunteer restoration staff for the B-17G
City of Savannah
here in Savannah, GA. I have had the privilege to spend the last 3 Wednesdays working on the plane. Talk about a bunch of great guys! The restoration staff are all extremely generous with their time, and all are dedicated to making this aircraft as authentic as possible, which is clearly evidenced by the massive strides the staff have made in the past 2 years since the aircraft first arrived. I am starting this thread to give everyone an inside look at the restoration, and I intend to post weekly updates with pictures. I am extremely impressed with the efforts these men and women have made to date, and am proud to be playing a small role in this aircraft's "return-to-glory." Enjoy!
Matt
The first set of shots is from last Wednesday 02/29/12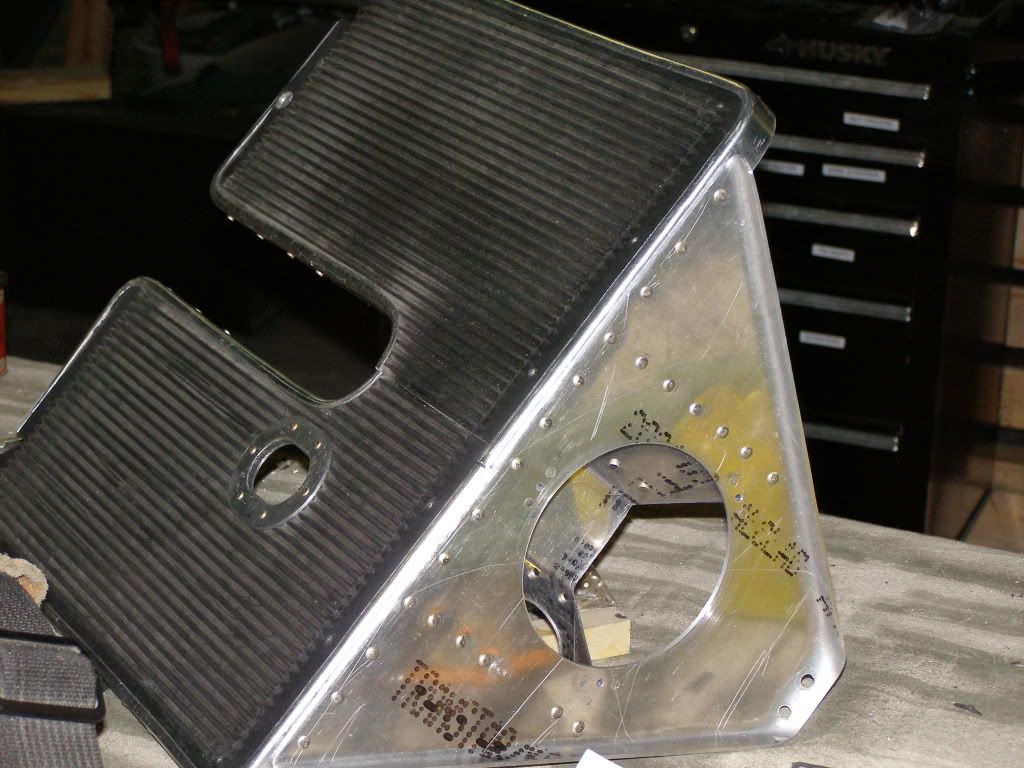 Scratch-built step (1 of 2) leading from the bomb-bay into the flight deck. Amazing piece of craftsmanship...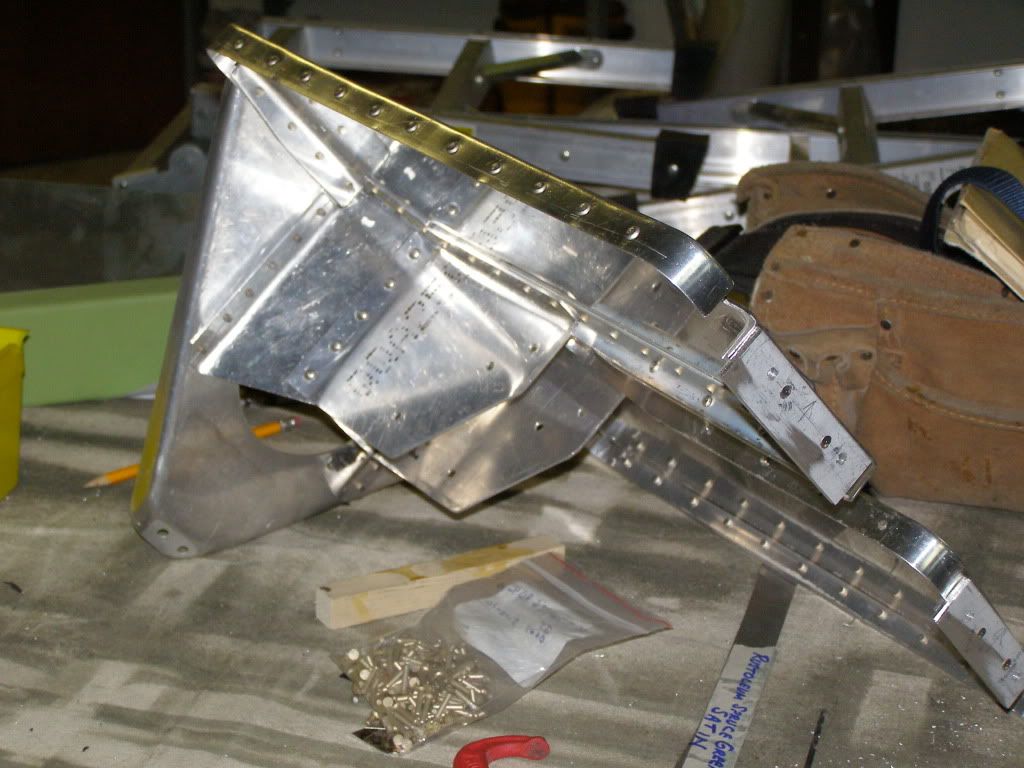 The other side of the step made from original drawings in-house...look at how complex this thing is!!!
This Cheyenne tail turret was recovered from a wreck in Alaska. You can clearly see the corrosion and the monumental task our guys have ahead. Luckily, the restoration staff recently worked out a deal with the Grissom Air Museum folks, and we received their tail turret to use as a guide in essentially building ours from scratch! We'll take good care of it, guys!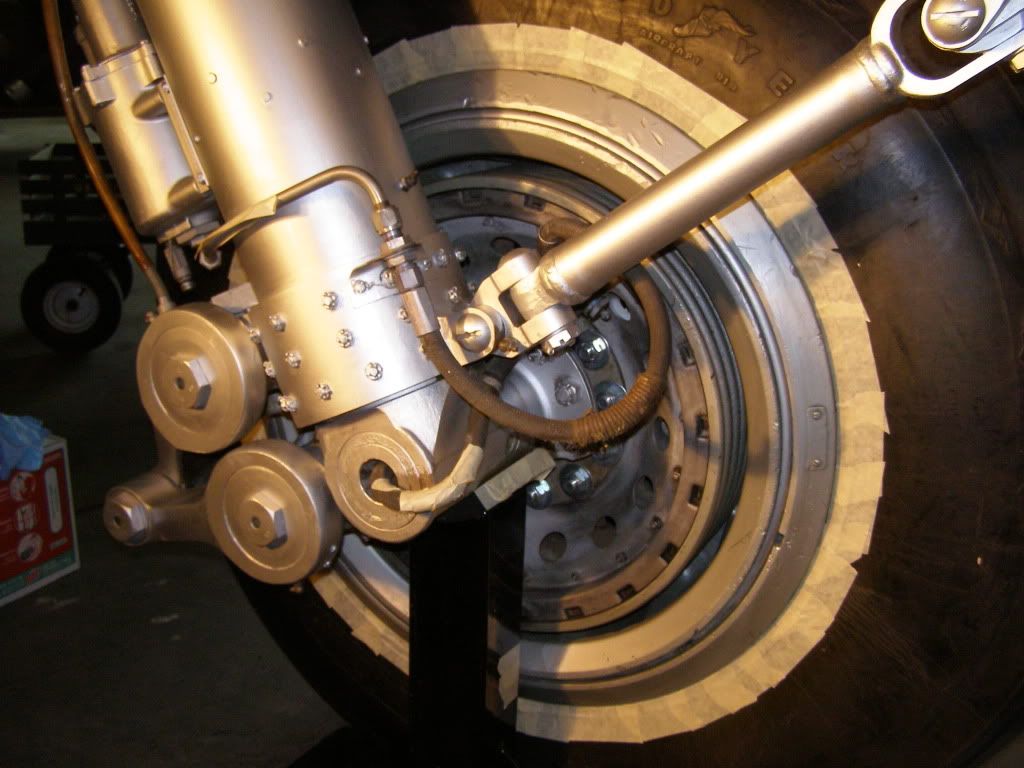 My job this day was painting the left main undercarriage and inside rim. Another gentleman had done the outer portion of the rim, and it looked fantastic! This is before, with the masking tape evident...
And after! Ha...can't really see too much of a difference, but it looks really nice, if I do say so myself!
Here is a shot of the patch under the nose of the aircraft. I believe this stems from its tenure in Canada with Kenting Aviation. Our guys have to recreate the original nose structure in order to eventually re-mount the chin turret. This has to be done very carefully, as the original structure was heavily modified over the years to accommodate cameras and other equipment.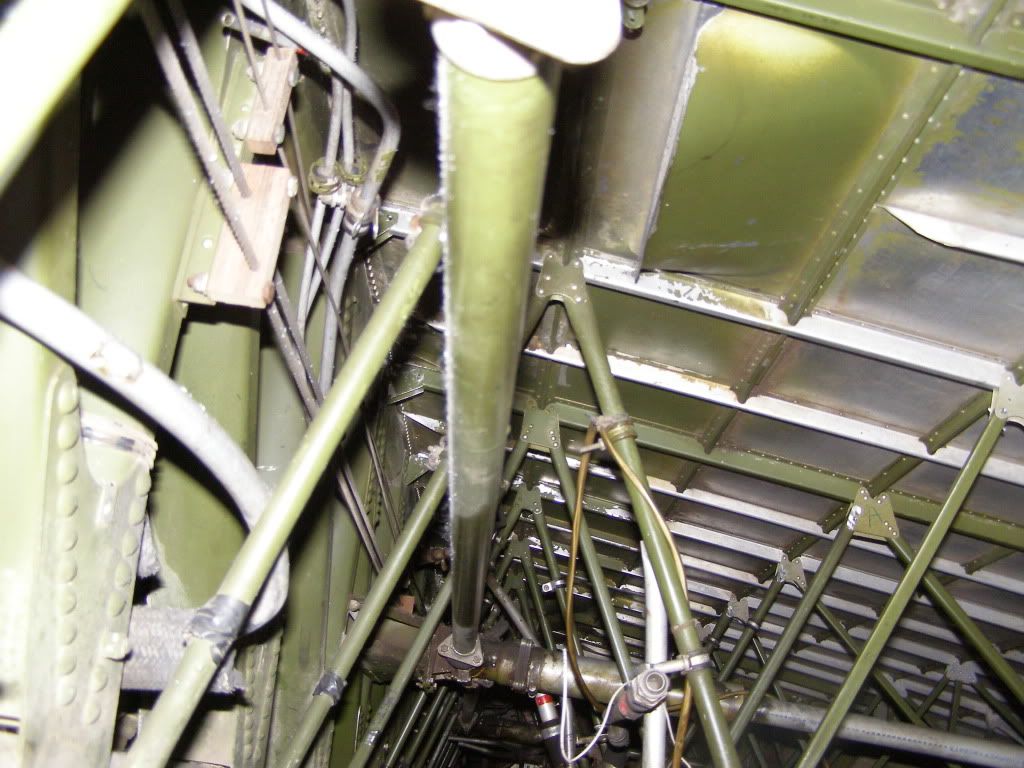 Seriously, how many times in this lifetime will I get the chance to stick my head up inside the wing of a B-17 and see all the internals of what made it tick???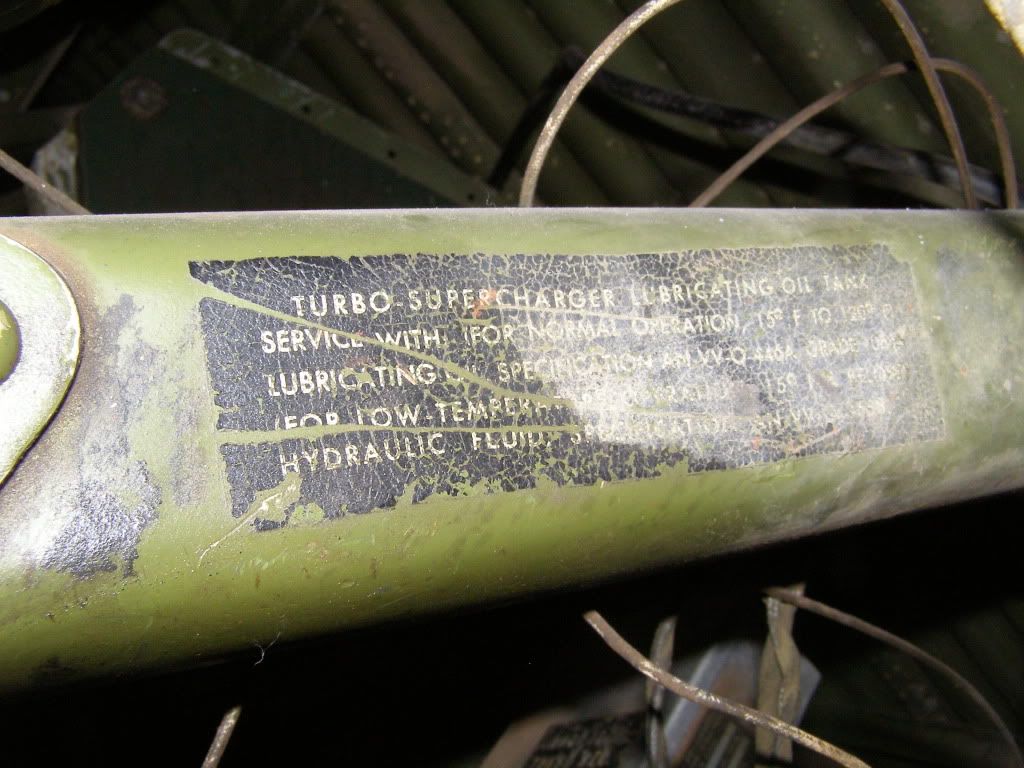 This is probably one of my favorite parts about working on this restoration...seeing all the old placards and equipment that I know was on the aircraft when she left the factory...Here are a couple more: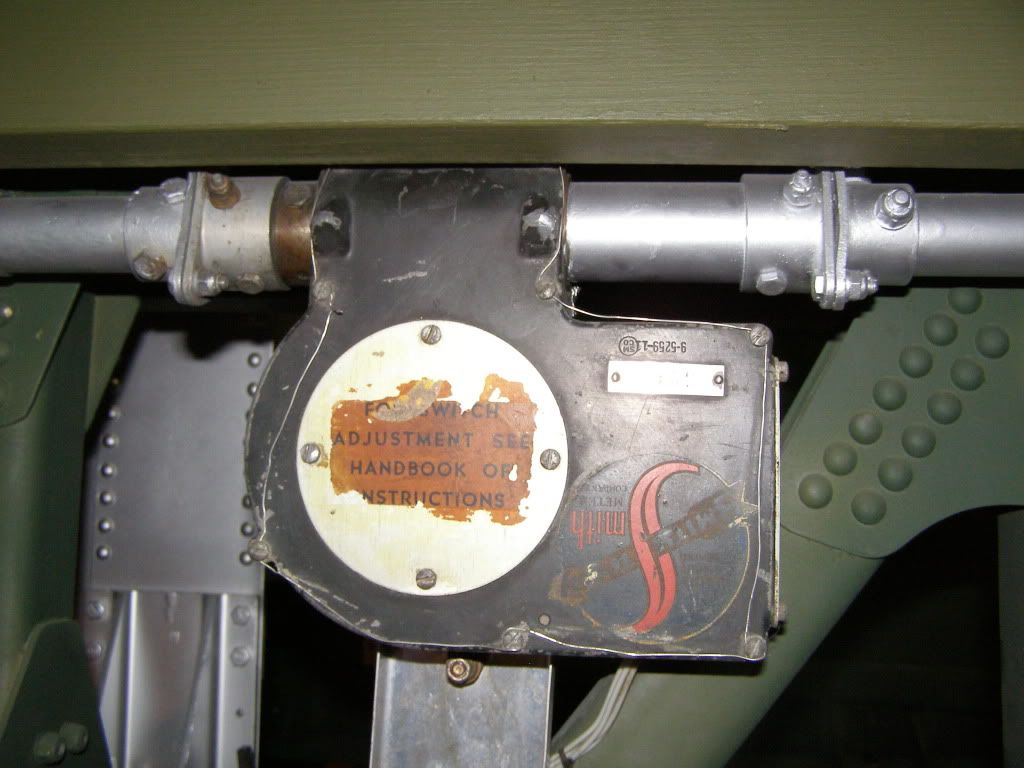 In the bomb-bay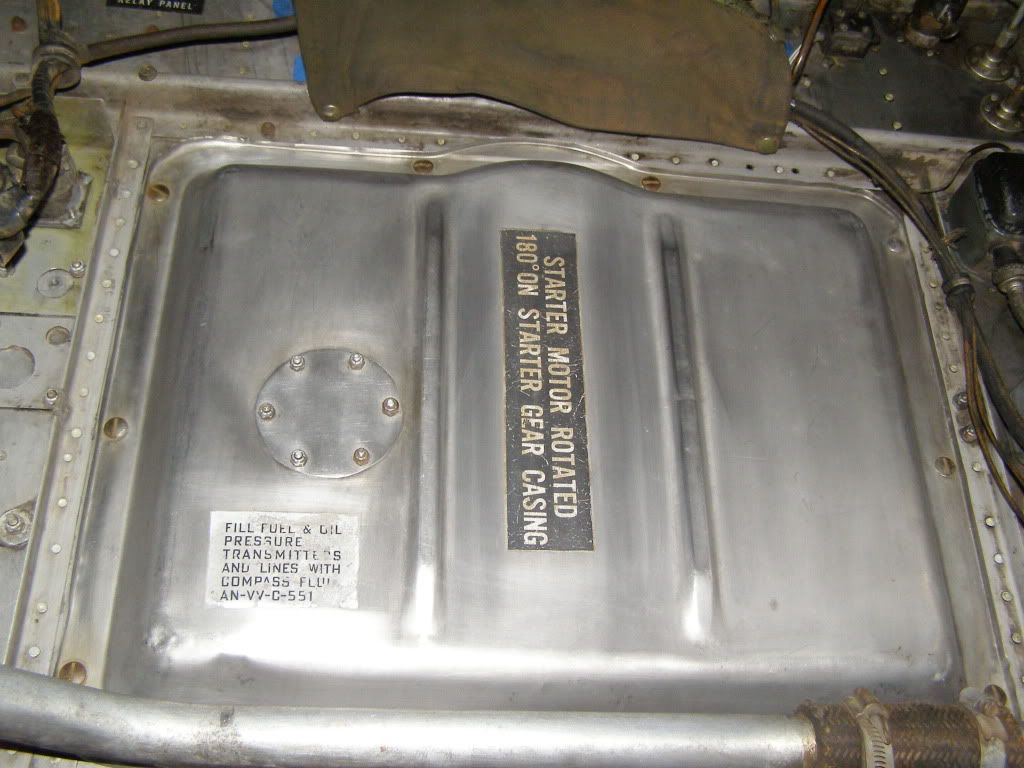 Looking up into the nacelle of No. 2 engine
Bomb-bay door motor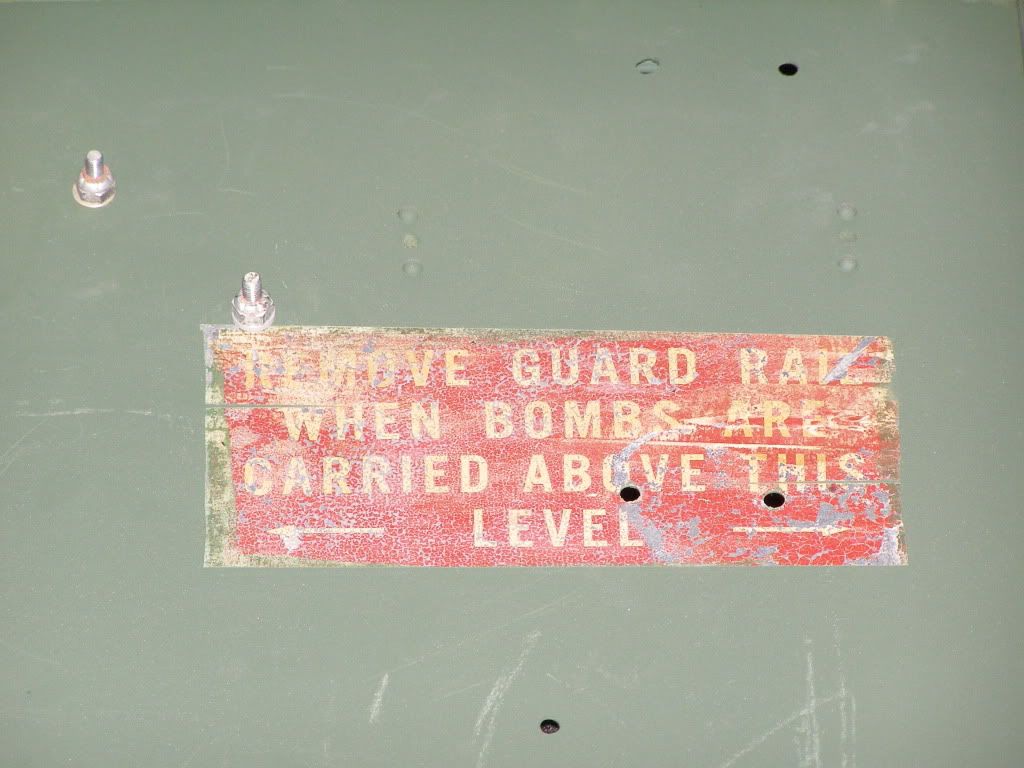 Warning placard on the rear bomb-bay bulkhead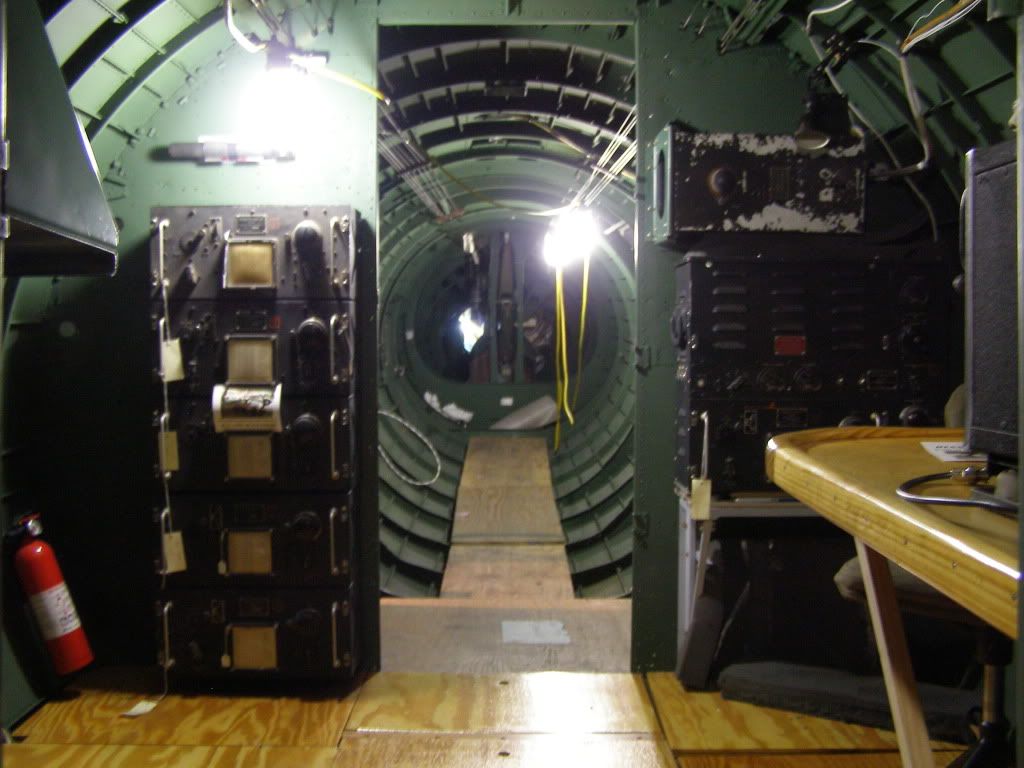 Bomb-bay looking aft into the radio room/ waist area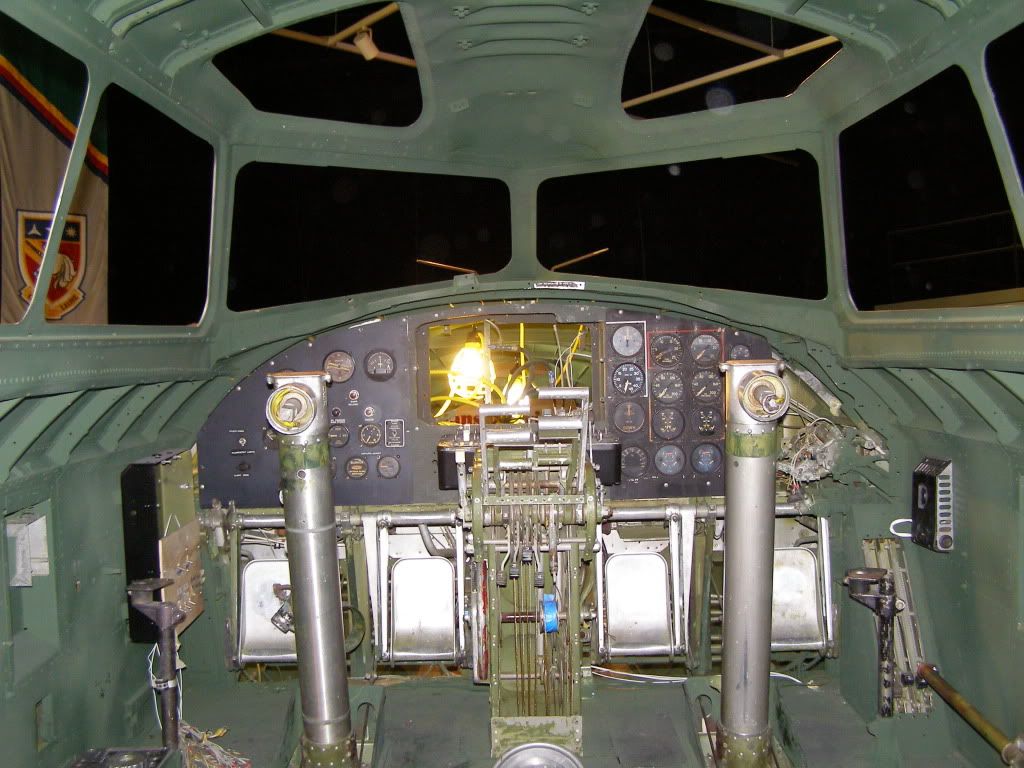 Cockpit as she currently sits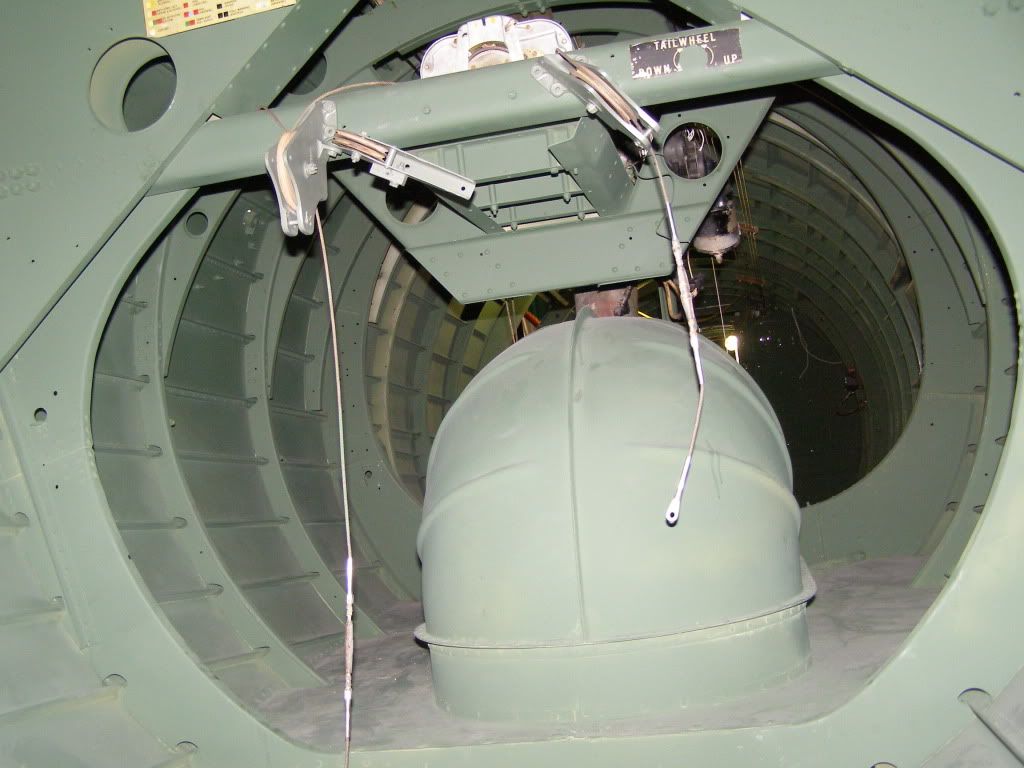 Tail wheel well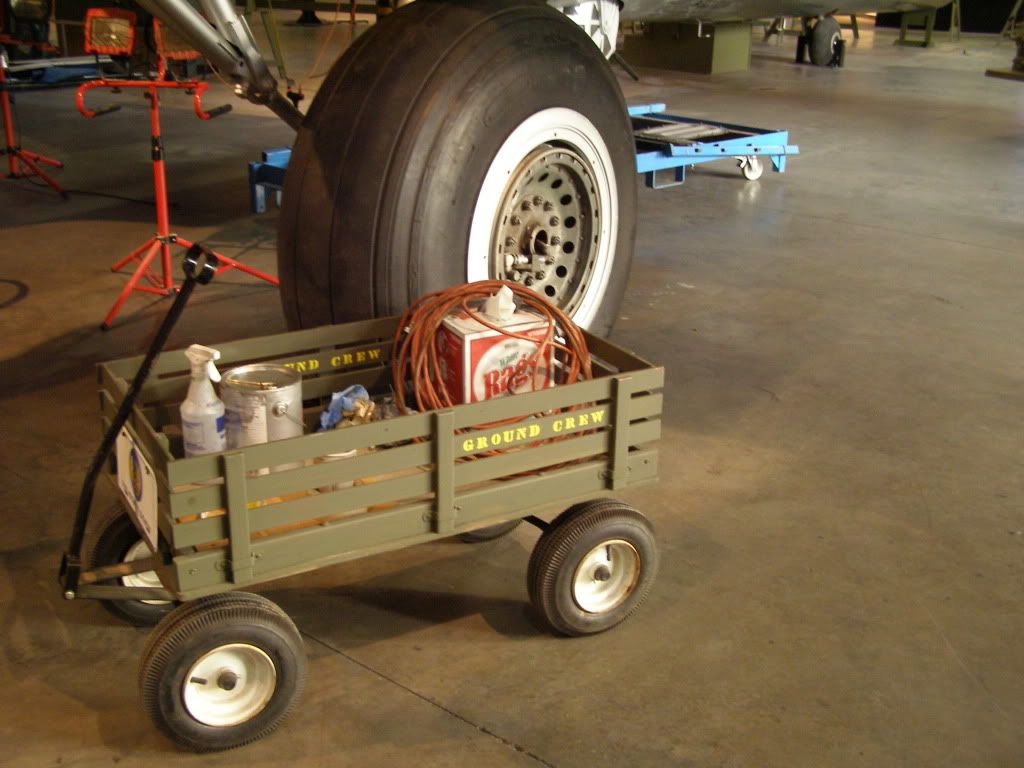 ...and all packed up for the day!
These pictures are from this past Wednesday, 03/07/12
Upon arriving at the museum, I was greeted by not only the "new" tail turret we've been loaned, but this Sperry top turret recovered from Ohio! We spent the morning breaking down our latest acquisition and assessing its condition...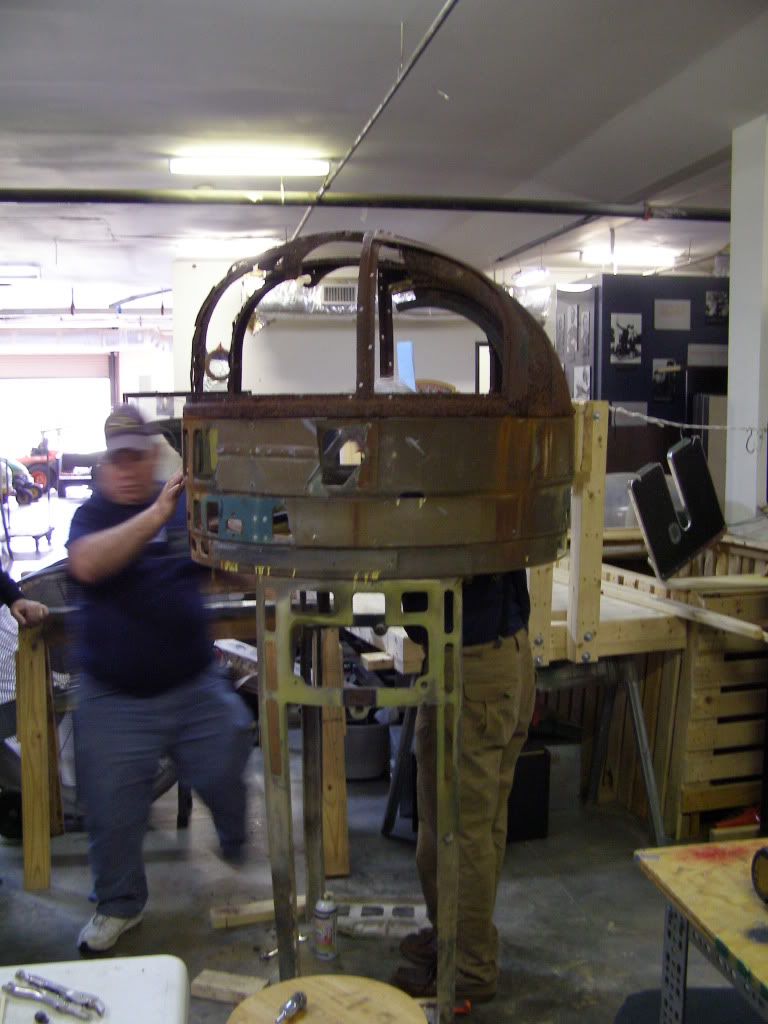 The turret is remarkably complete with pedestals, but has suffered considerable corrosion from exposure to the elements. She will take a lot of work...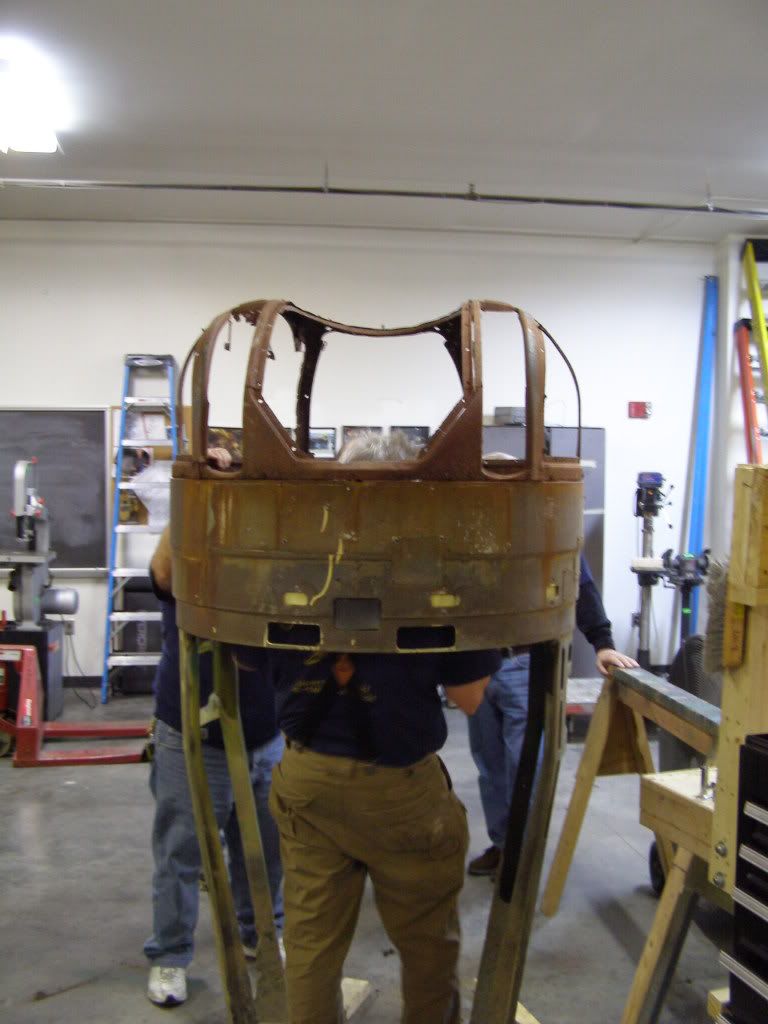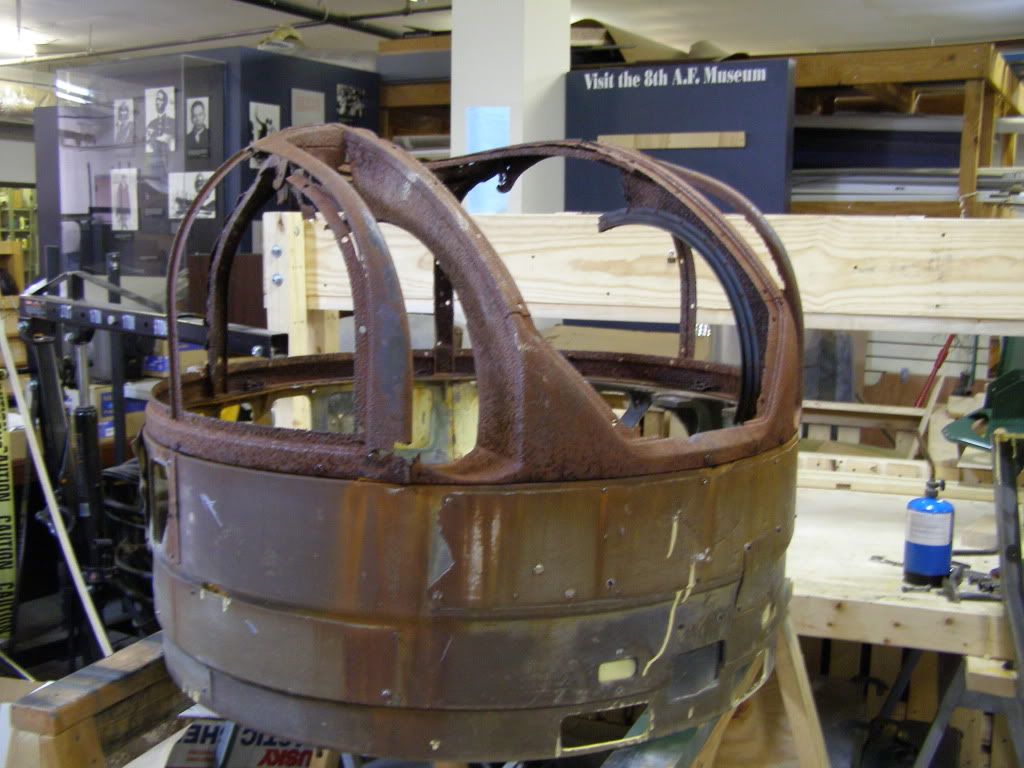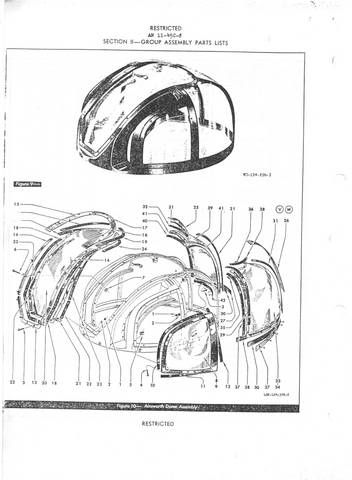 I was told to keep my eyes peeled for this manual...anyone know where I could locate one? If so, please PM me!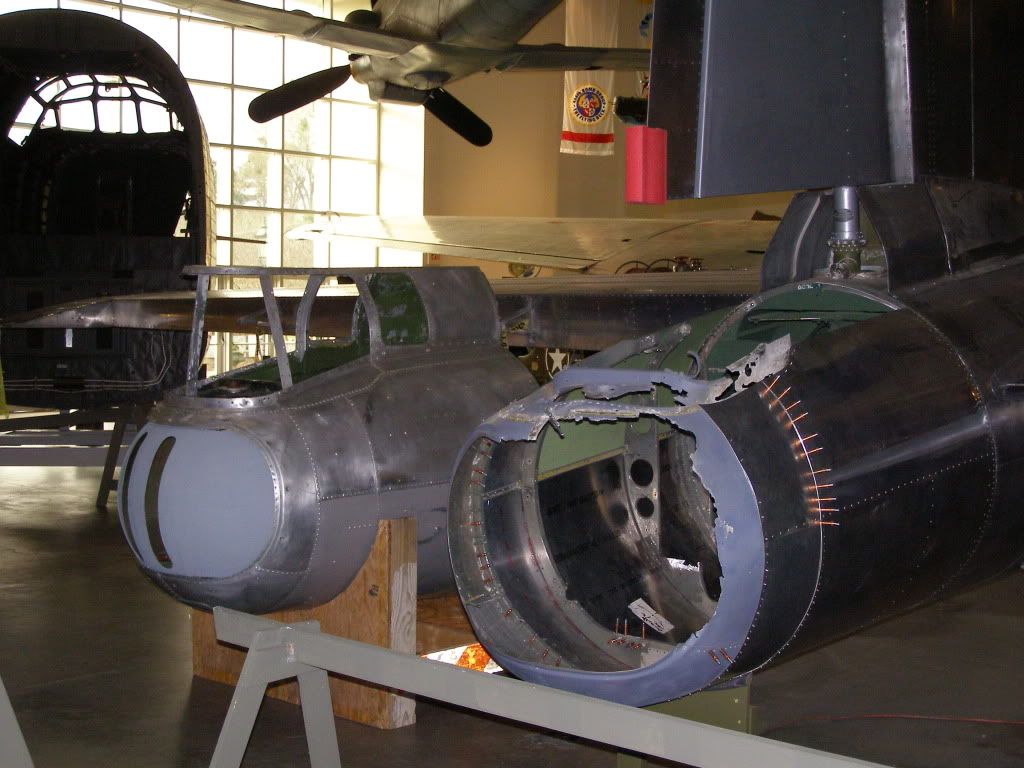 Here's a good look at our "new" Cheyenne turret. Many thanks to the guys at Grissom Air Museum for loaning it to us.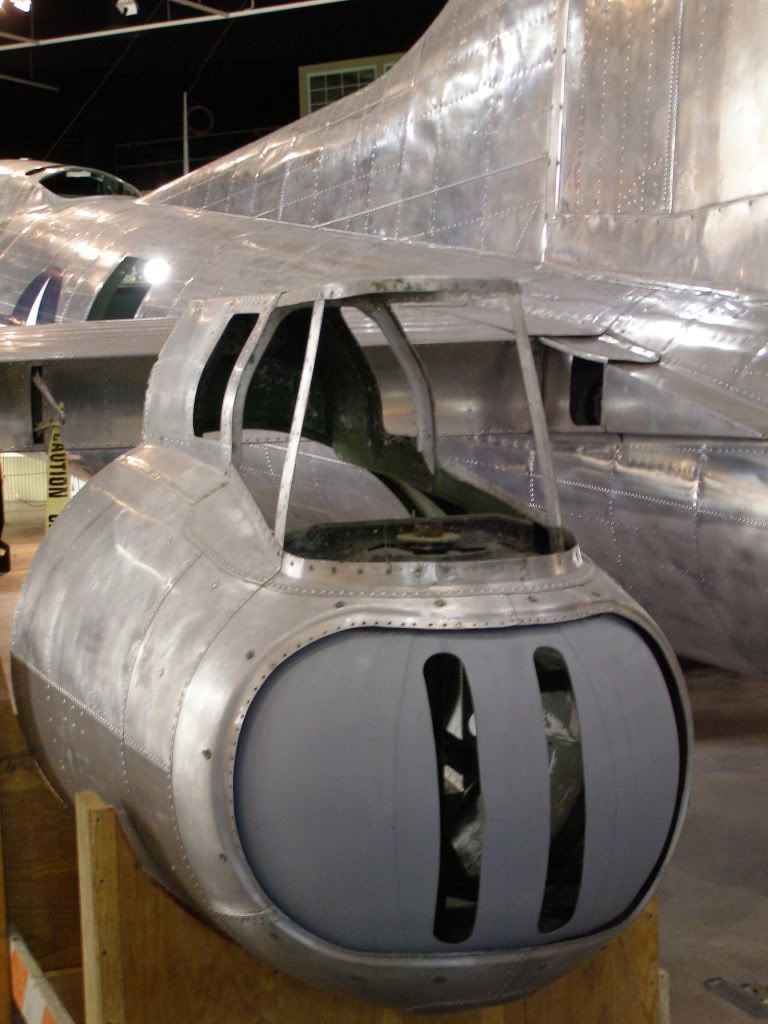 The turret is in very good shape and still contained a few remnants from her service life: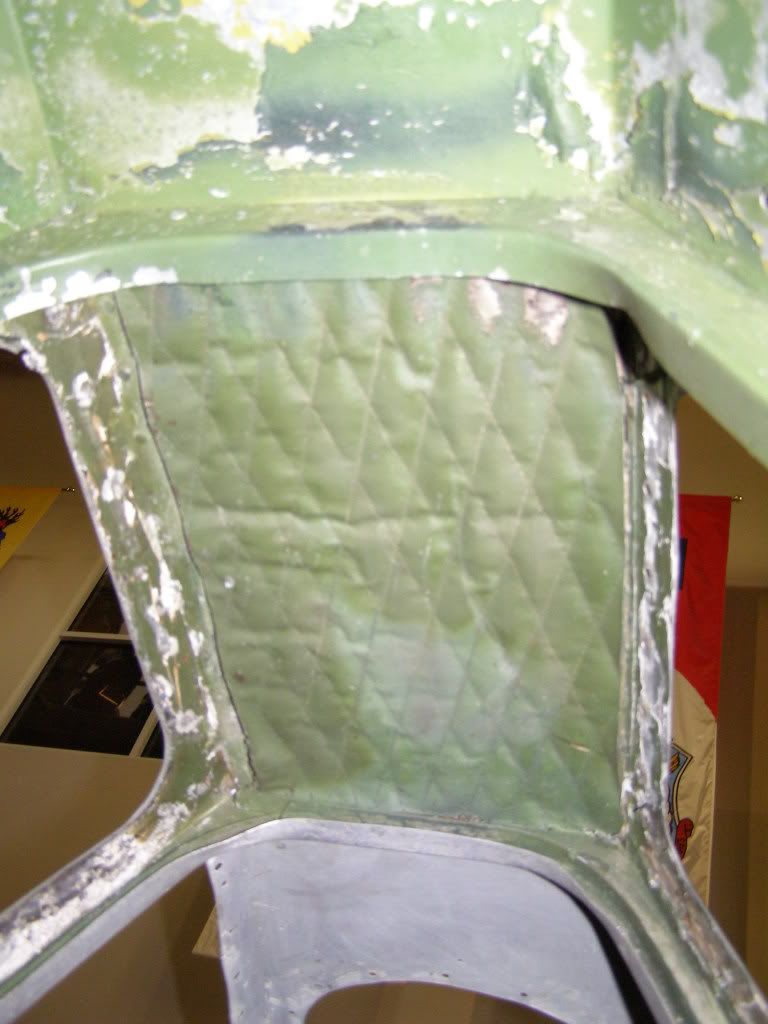 I was really surprised to see that the overhead panel still had the insulation quilting attached...how cool is that?!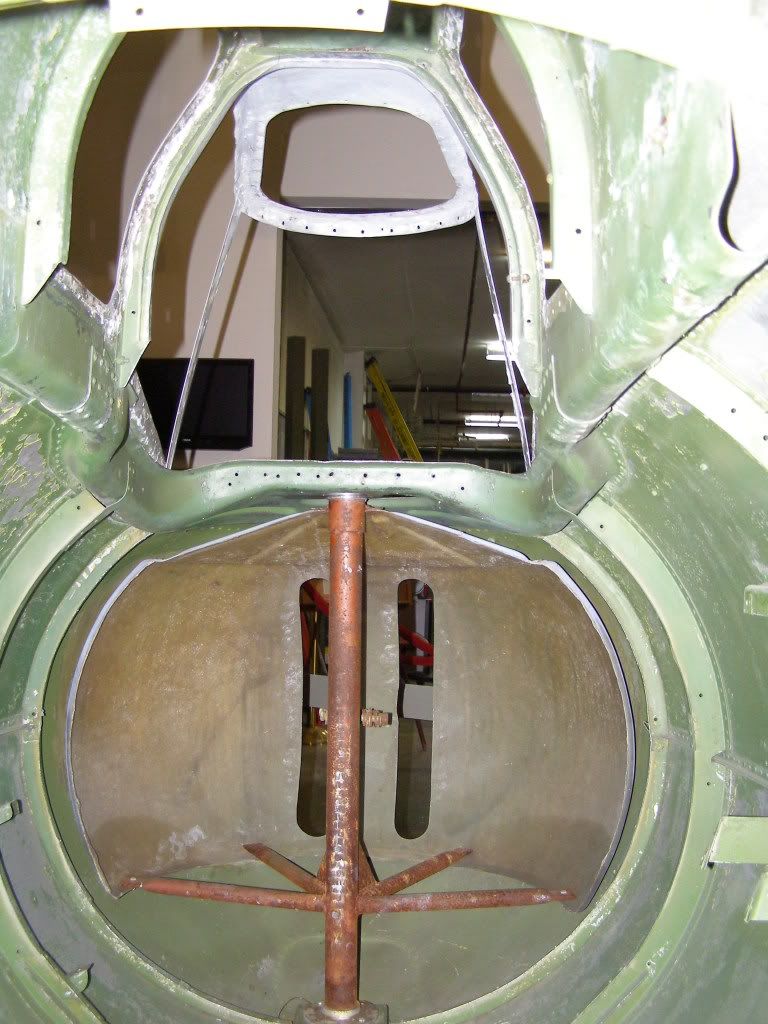 Interior of the turret
That's all for today, but I promise to keep you all updated as time progresses. Thanks for your interest!
Matt
P.S.
http://s1074.photobucket.com/albums/w411/matm1121/
There are a few more pics on my Photobucket site. They are mostly located in the sub-albums, fyi. Feel free to have a look around, and if anyone has picture requests, (model builders???) I will do my best to accommodate. Cheers! -M.M.