Some panel work this week on the inverter access panel.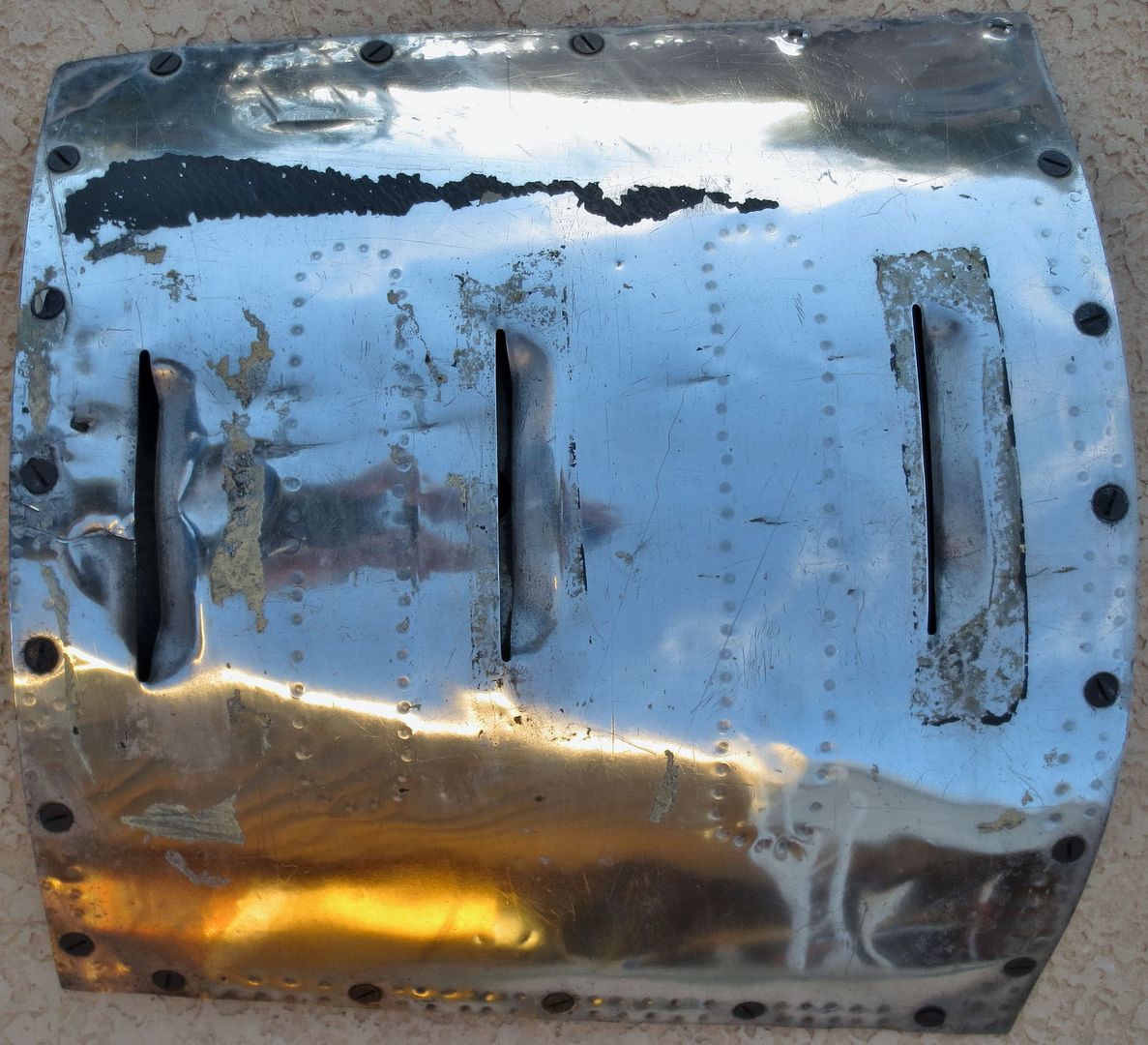 Still more to do after the preservation material is removed completely. Most of the preservation material is removed by using hot water, not bad after being applied in the late 1960s early 1970s when the jet was retired and put in storage. Damage is from handling in storage and someone using a pry bar to open the panel. The camlock fasteners must have been too much effort to turn the 1/2 turn required to release.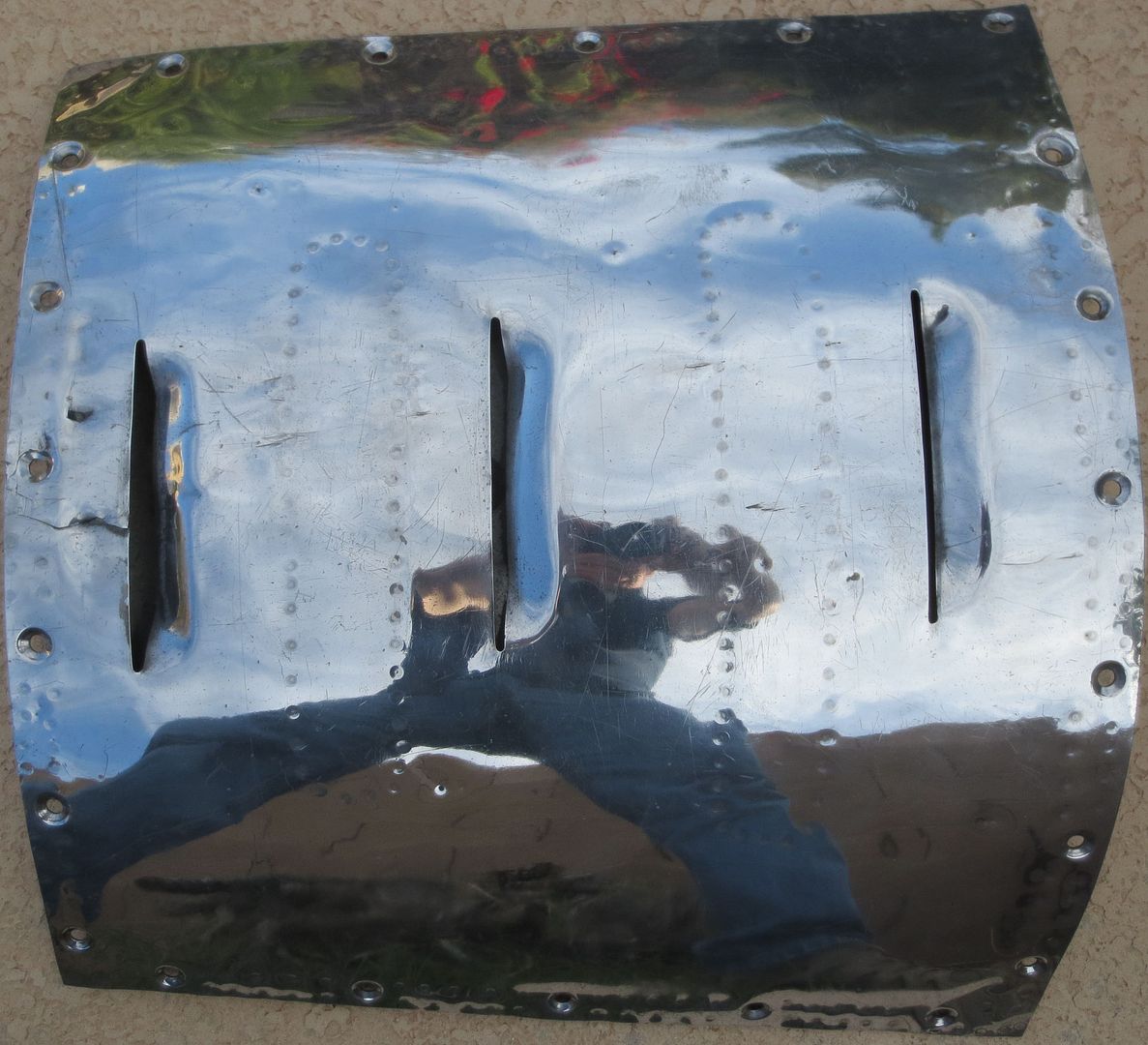 Removed the Airloc fasteners. The remaining preservation material was removed with more hot water and some scrubbing. Fasteners are ready to reinstall and panel will go back on the fuselage.
Panel with Airloc fasteners installed.
Panel installed after cleaning.
cadet77