Okay so being passionate about warbirds and aviation and all, I have began collecting warbird parts, historical memorabilia and such. I one day hope to own or run a flying museum but for the time being I can't afford anything like that. Therefore I have started with small parts that interest me. This all comes with the dissatisfaction of family and friends who consider it a waste of money haha. For starters if you have any parts going cheap, sort of, and are in Aus or nearby message me? Second and more importantly I need your help. Below I will list with a pic each the items in my inventory. If you can provide any info or any of them it will be greatly appreciated. Also and this is a priority I am looking to restore them to museum or airworthy quality except I have no idea how and am afraid of damaging them and losing their value or historical significance, so to speak. Any help is greatly appreciated as I am generally just trying to get into the warbird scene more. I live in QLD, Australia btw.
Thanks for reading and thanks in advance for your help.
Without further ado.
B 25 Mitchel Seat Bases (High Priority)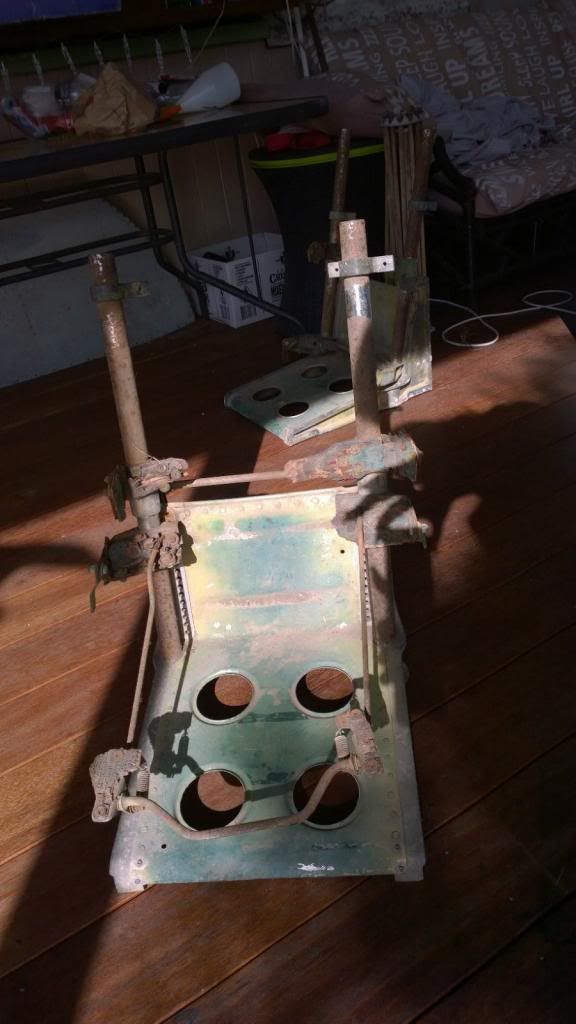 Airscrew Filter Box?
GAF Lincoln Door Handle
DH Vampire Window
Suction Gauge (Also Priority)
Mirage Joystick Controls radar or something, Not Aussie
I also have a Pratt and Whitney Engine Valve in original box
Thanks for helping and sorry for long post.