Missed Alan because of his tardiness, but got a few pics that came out okay. Posted some over on Facebook, but here's the rest I didn't post -
A couple of shots before the sheet came off. First of Neils making his speech, second of Neils giving Jack (a WWII Vet) a nice poster/lithograph of the P-47 from Duxford. Didn't get to see what it was exactly, but Jack flew the P-47, so I'm sure it was something special.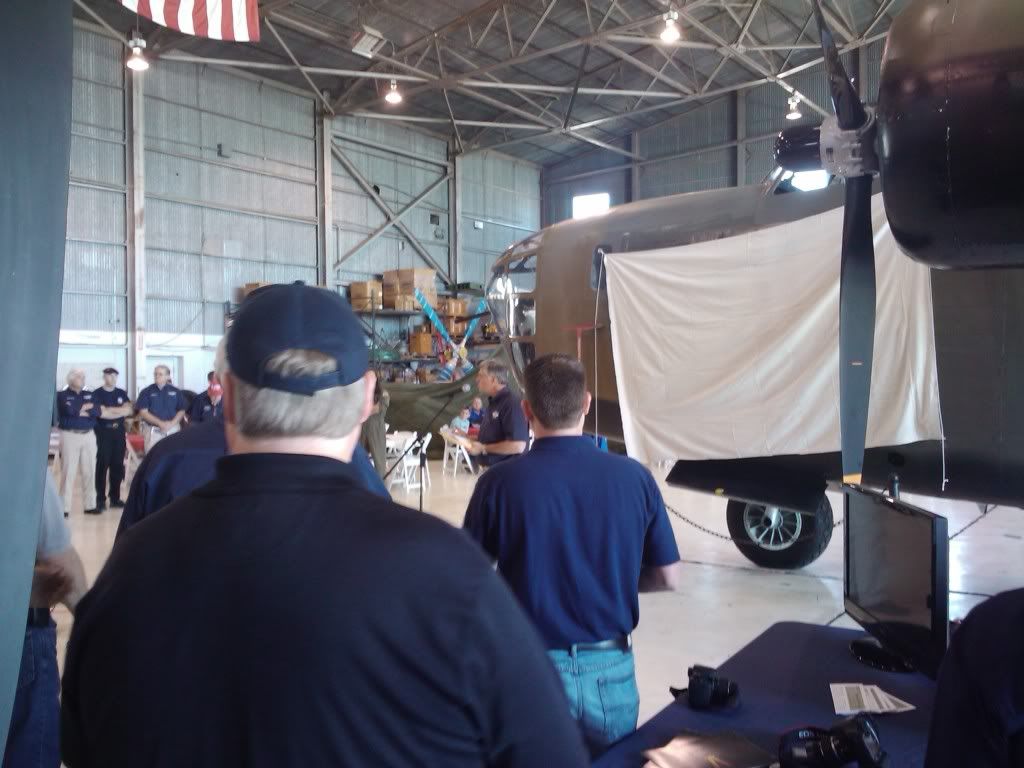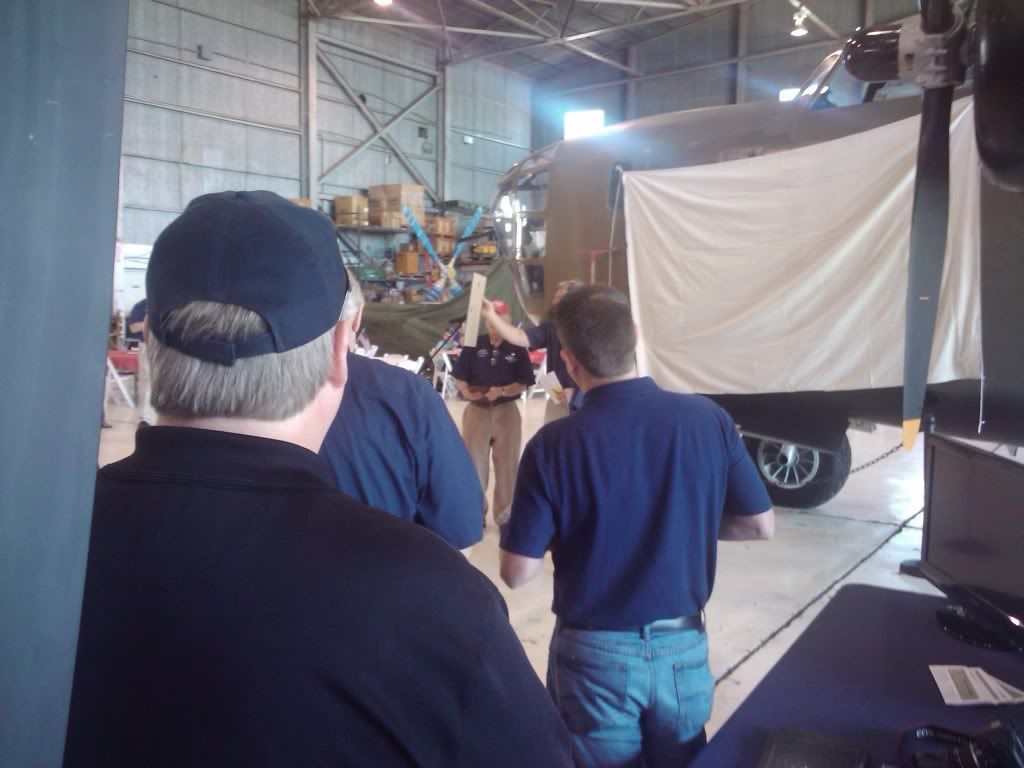 FiFi outside, basking in the daylight.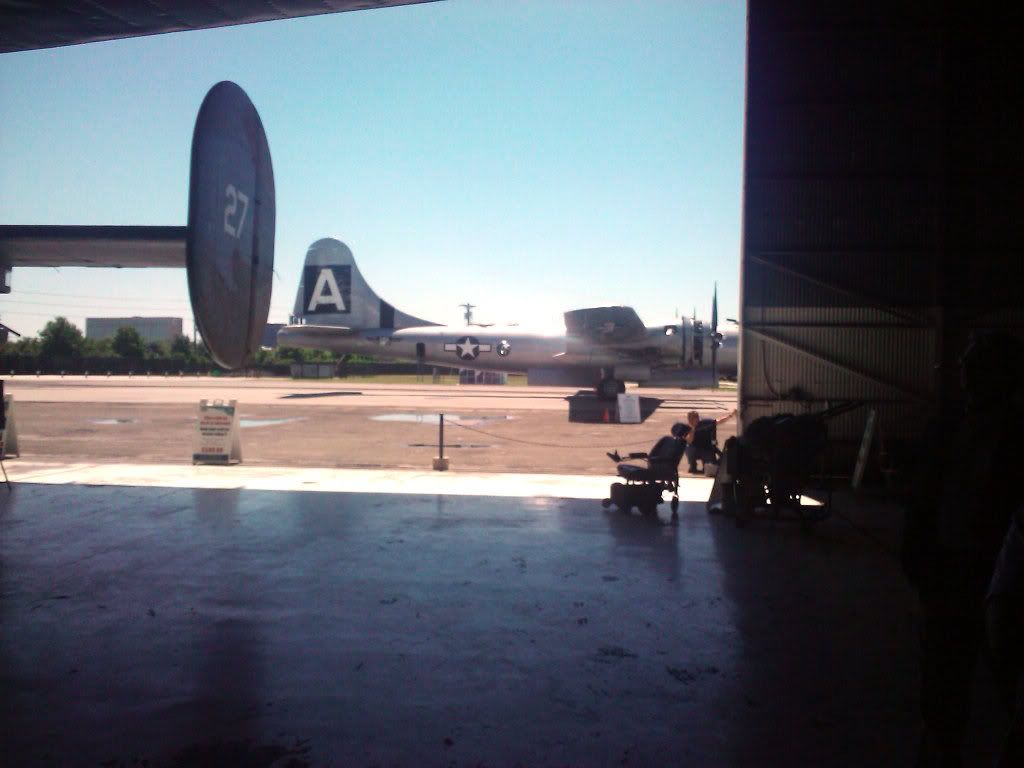 About to pull off the sheet with a former B-29/B-24 Squadron Leader whose name I unfortunately can't remember.
The sheet comes off!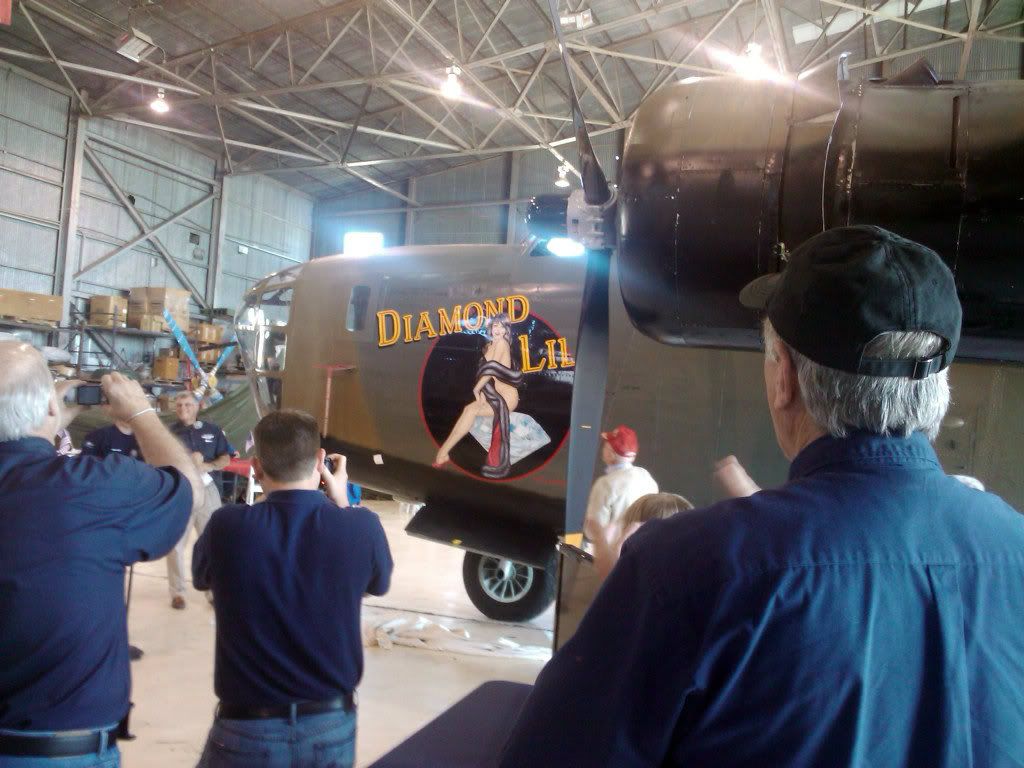 Now, something a bit more somber. Landon Studer lost his life last year when the Grumman Mallard he was flying crashed in the UAE. I'm sure most here remember the thread on the accident. He was a member of the B-29/B-24 squadron, and a member of the B-24 Flight Crew. He was also a very well liked guy around the hangar of both the CAF and the combined hangars of the Civil Air Patrol. The B-29/B-24 squadron has decided to start placing some names on the side of the B-24 just aft of the left side ATC badge, and Landon was the first. The following pictures are of the reveal of his name on the side and his family, including his son, Landon, Jr.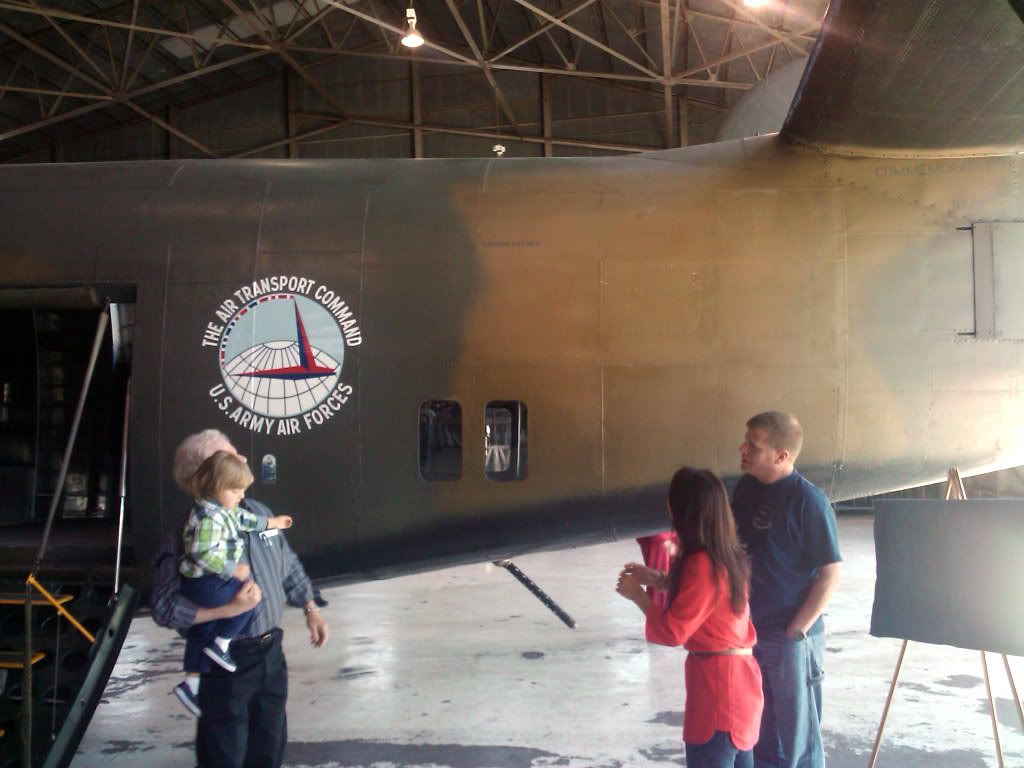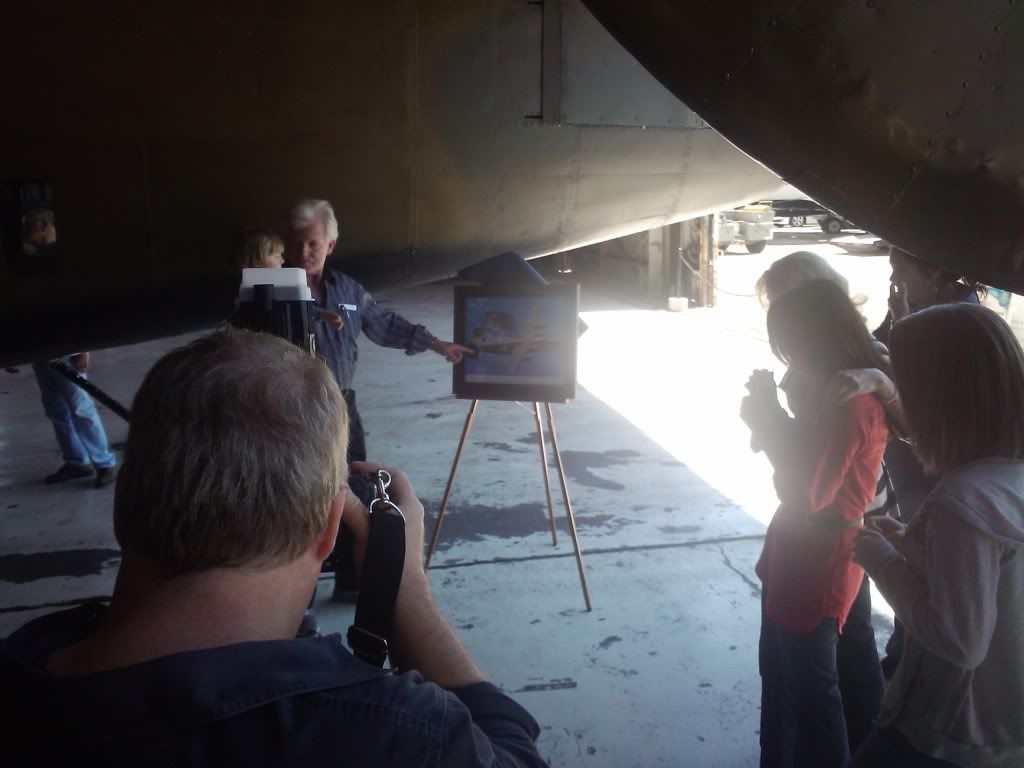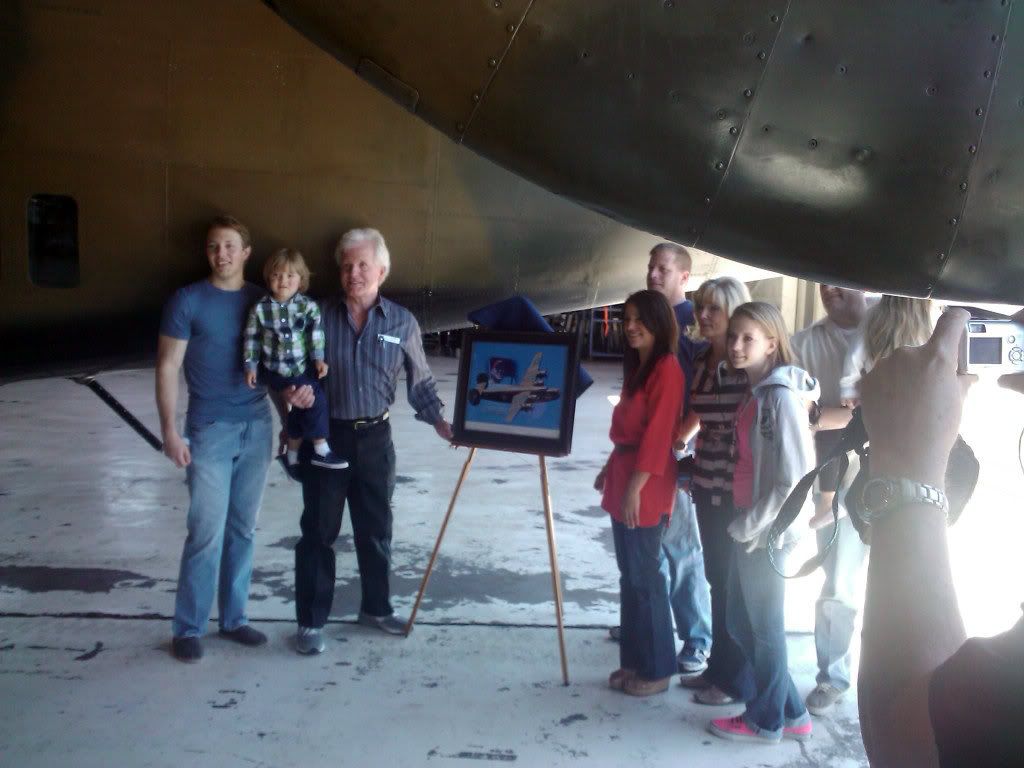 Finally, Rick Garvis (Crew Chief) and Don Obreiter (MX Officer) unveil the Neutrality Flag (with 48 stars!) -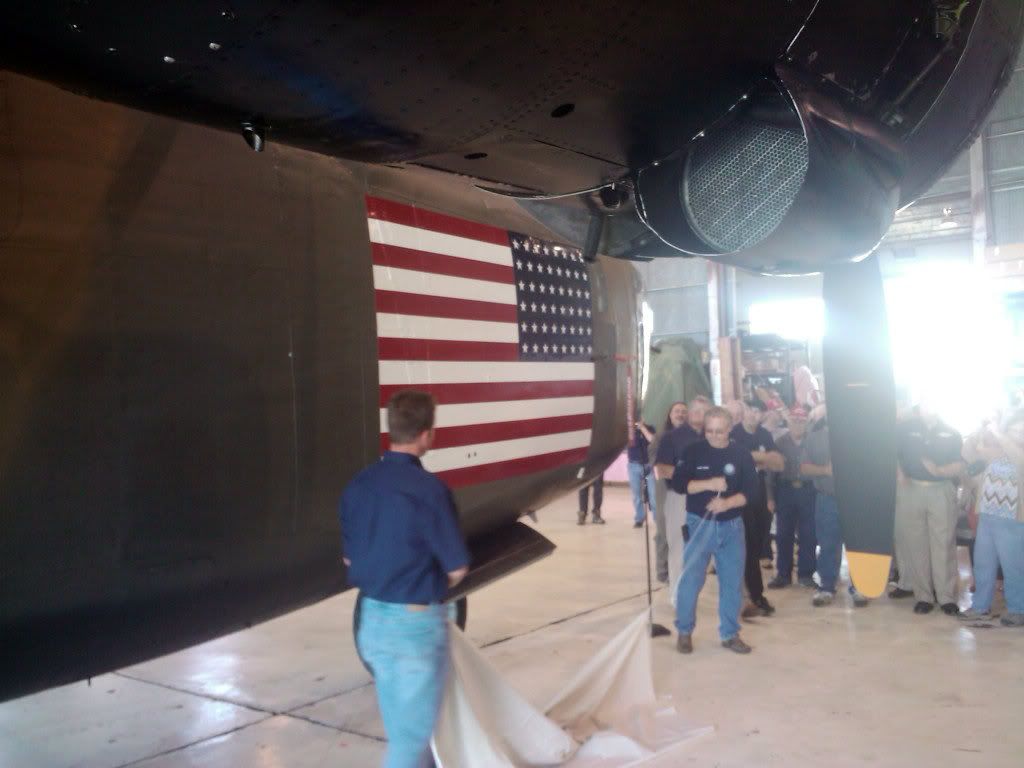 Gary V. has supplied the squadron with the necessary templates to paint the Neutrality Flag on the top of the airplane where it goes as well, so once completed (hopefully before she departs for Redding) we'll be treated to not only the beautiful shots of the nose Neutrality Flag on the right side in the air, but also of the one on top during Photo Passes.
It was great meeting Brad, Gary V., and Zane in person and catching up a little with the other guys. It looks to be another great year for the B-29 and B-24 and it'll be great seeing them out on tour together.
Next up - let's help them raise funds to put the bomb doors on 'Lil. It's an expensive process since the airframe will need to be placed in a jig for the work to be done to open up the bomb bay, re-install the final structural pieces and then install the doors.