The waist-gunner's floor getting some tender loving attention from the Bienvenues- Paul and Caroline.
My digi-camera went haywire and both versions of this picture came out effervescent. Fortunately it quit doing that!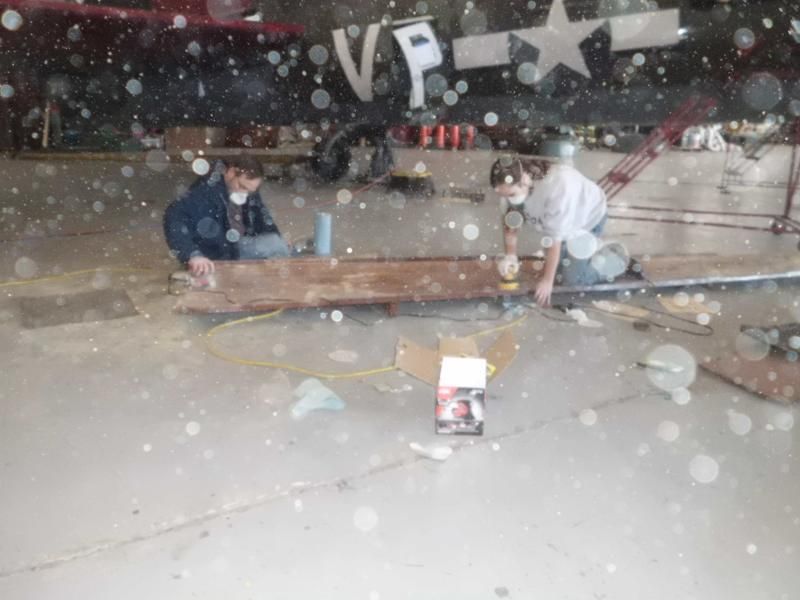 Engine pre-oiler pump getting some preventive maintenance. Kevin Motley and Lee Brown with their hands the dirtiest. Jake Doggett supervising.