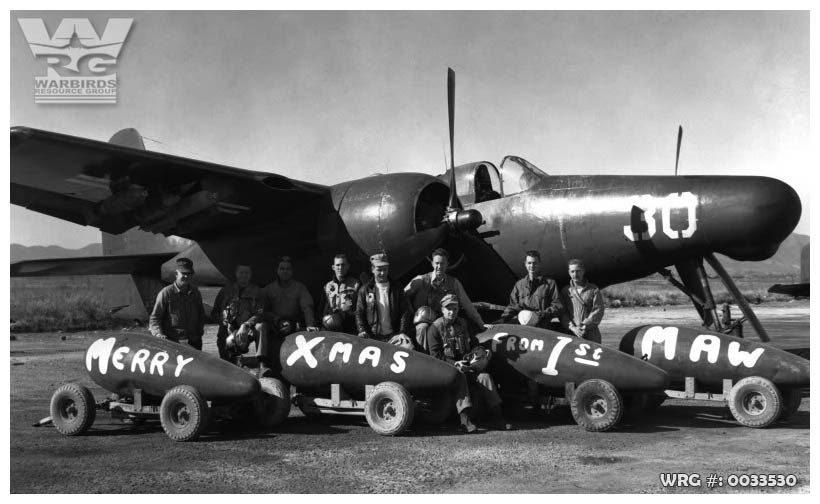 PHOTO DESCRIPTION: A group of Ohio Marines serving with the 1st Marine Aircraft Wing in Korea are shown in front of a U.S. Marine Corps Grumman F7F-3N Tigercat in December 1950. Left to right are: M/Sgt. Robert T. Hunt, 1st. Lt. David W. Bowman, M/Sgt. Thomas H. Allom, Lt. Arnold J. Hammons, Lt. Walter J. Waldo, Capt. Leland A. Gaug, Capt. William G. Diar, Jr., M/Sgt. William R. Goodall III, and Maj. George A. Hanna. Date December 1950(1950-12) Source U.S.
http://www.defenseimagery.mil
photo no. HM-SN-98-06695; NARA file no. 127-GK-4-A132638 Author Camera Operator: MSgt. Charles D. Prindle.