Steve invited Brad (who was on his way down to help out with the B-24) and I to come check out the B-26 after having the paint stripped, so who was I to pass up an opportunity! Unfortunatley I only had my Crackberry to take pictures with, so I apologize for the quality. Overall she looks great, we could not find any corrosion!

The only blemishes we found were some rough repairs that had been done over the years and some ramp rash probably caused by mowers. You can really see the spar straps with the paint removed!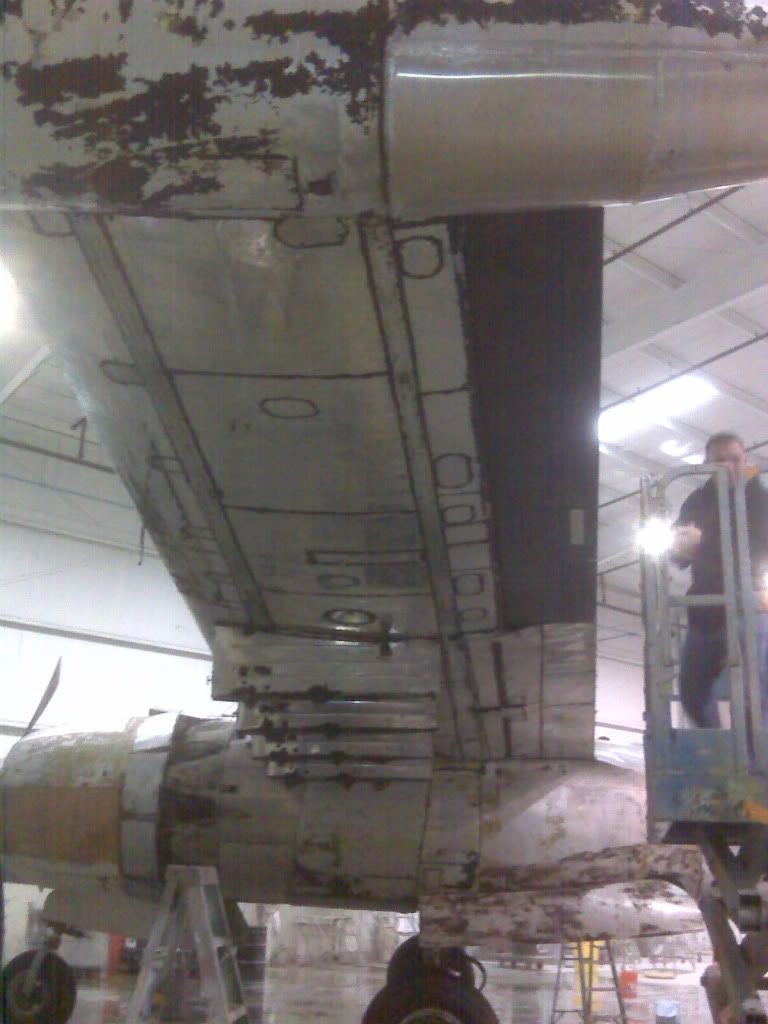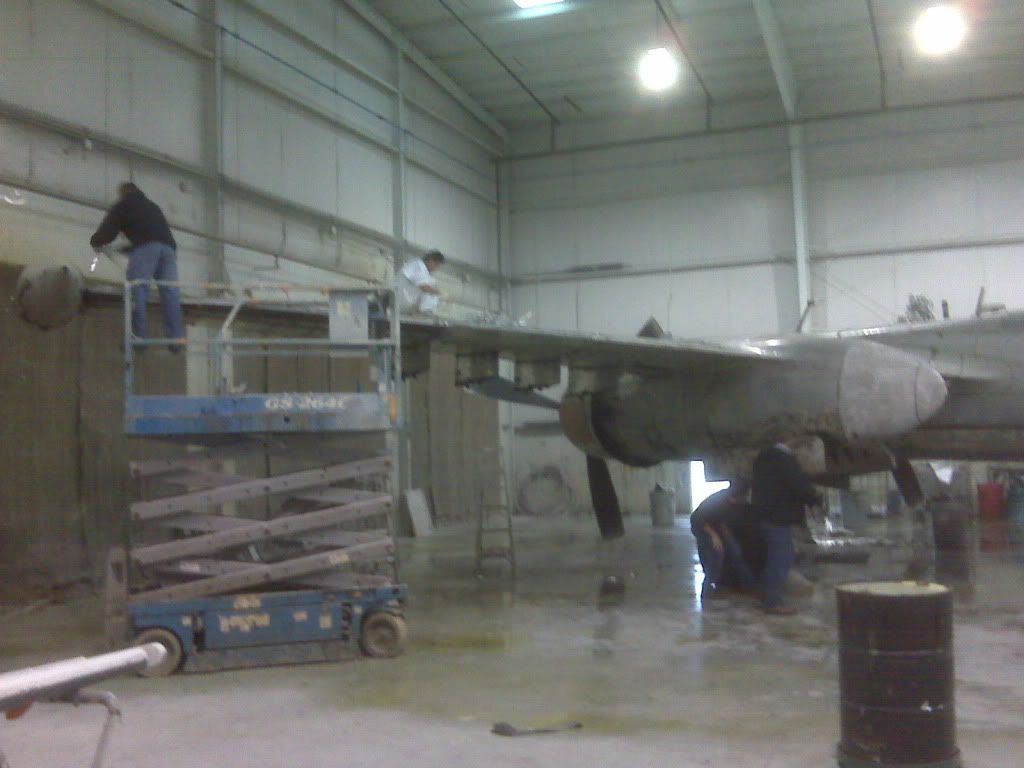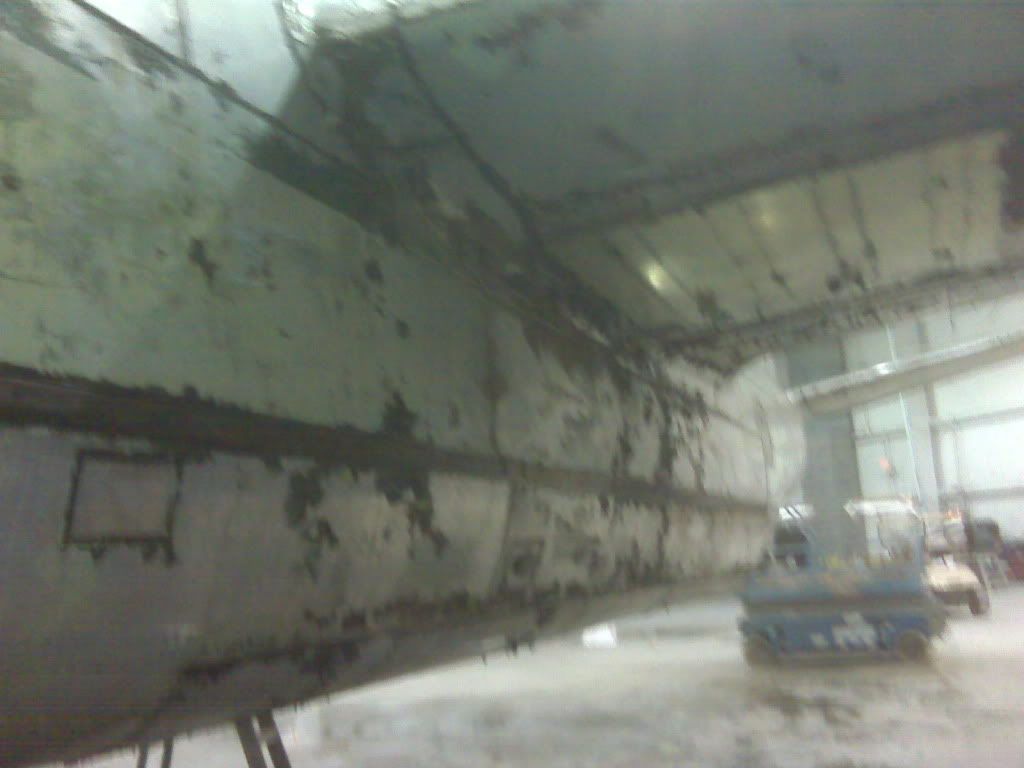 The armor plating on the nose, just an extra thick layer of aluminum on top of the normal skin. They used strips of wood to blend the armor plating to the normal skin on the trailing edge.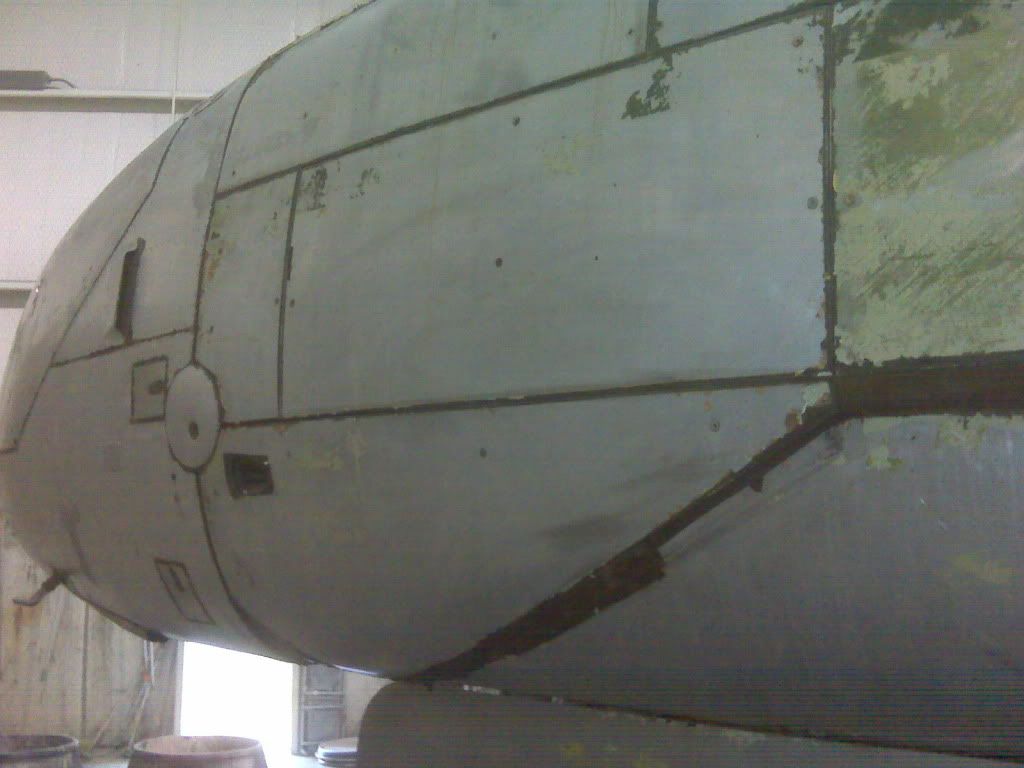 I haven't figured out what the big circular patches with the big clevis bolt is for yet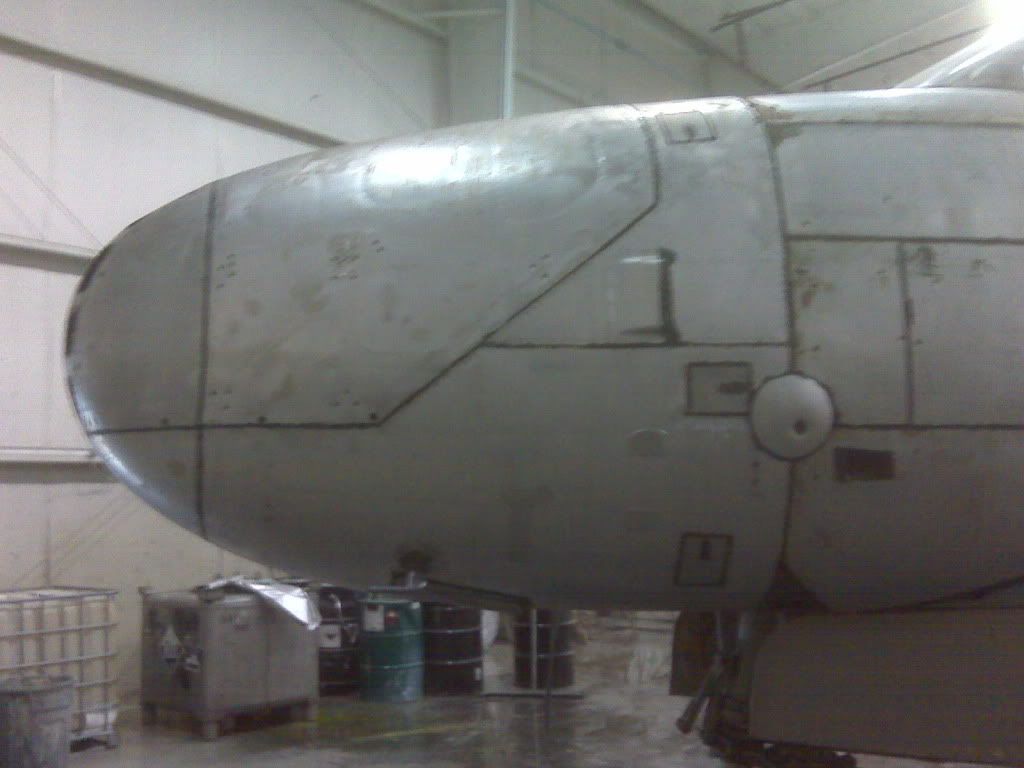 Here are few that I shot the night she arrived in Texas
All the radios are there!
With 8 .50 cals, I guess you could "Smok'em"!
R2800 CB