As promised, Steve and Pat fired up the B-26K today and did an engine run and did a short taxi with it. Here are some pictures of the engine run.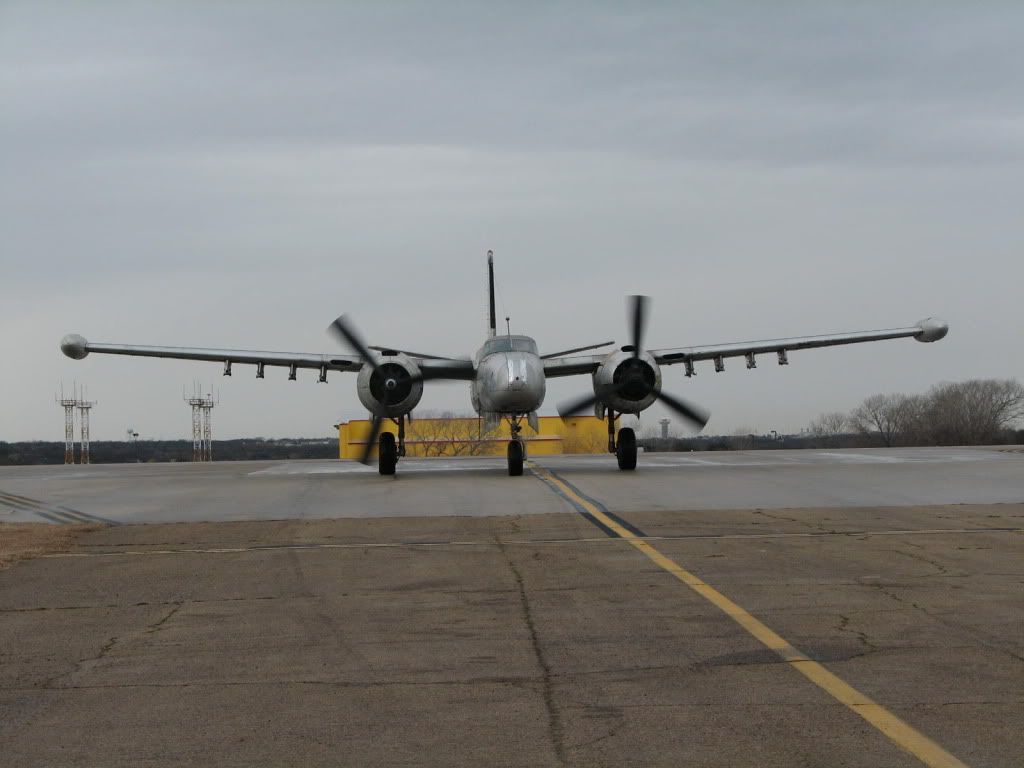 3 people in a cockpit built for two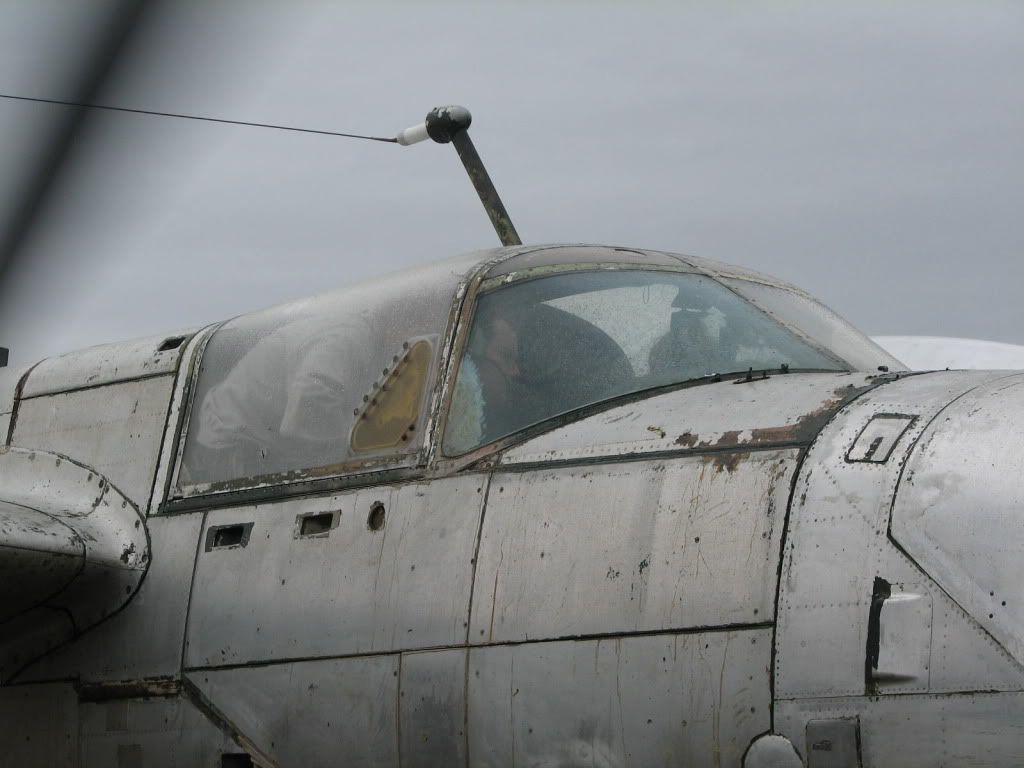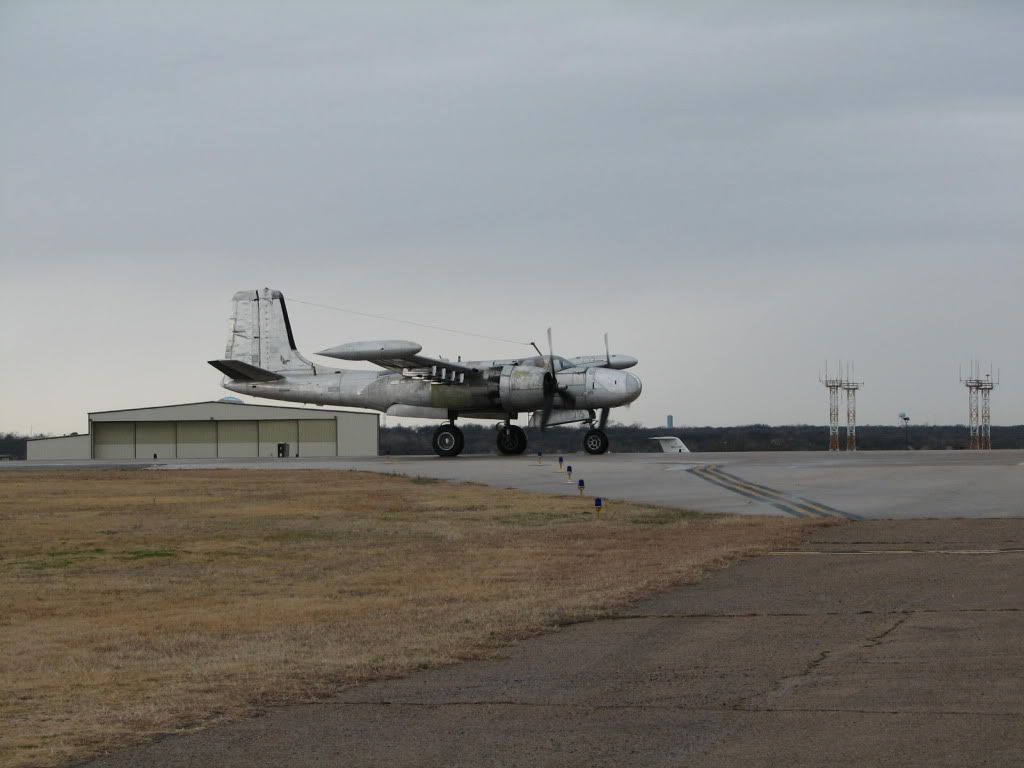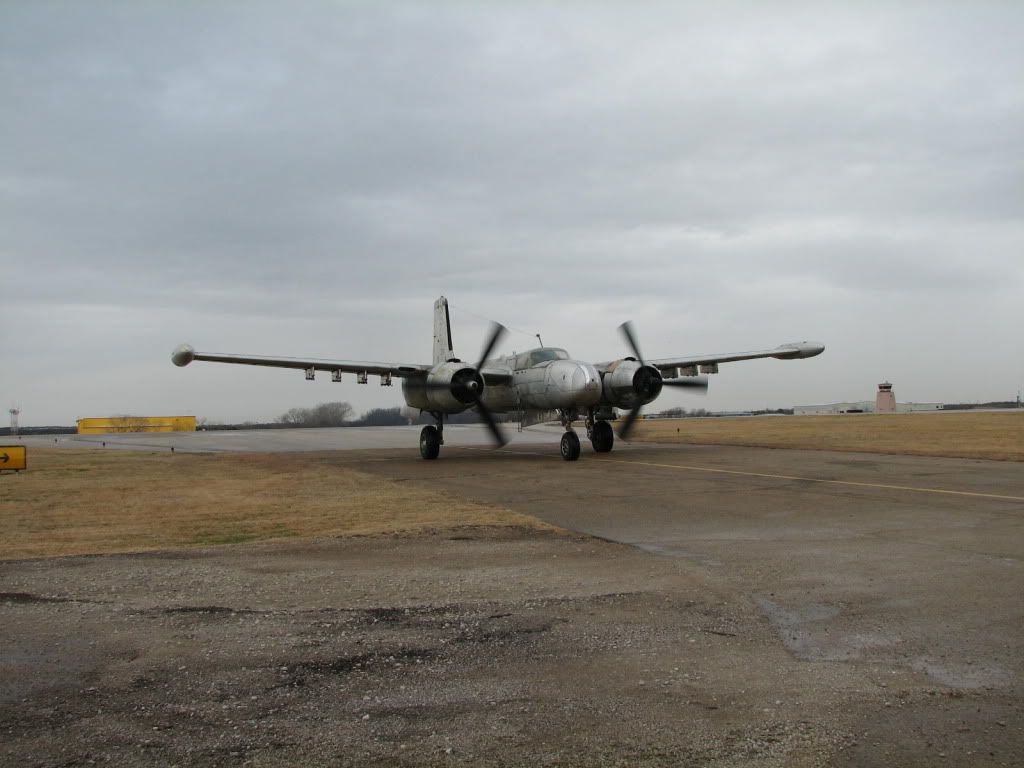 We spent the rest of the day cleaning out space in the north hangar to move some airplanes over there to make room in the south hangar for the B-26. Hopefully she'll be inside and work will start by next week.