Some information for the good of the order. Ground support equipment was an integral part of a squadron in WWII, but was also integral in the higher echelons of organization. Additionally, the Army Air Force Base Units (AAFBU) had equipment integral to their organizations which was not present in the squadrons. The squadron, higher unit, and AAFBU Tables of Organization and Equipment (TO&E's), describe this equipment. The equipment is listed in tabulated format, with quantity of end items listed and divided up by Army Corps branch responsible for procurement of the item; in other words, if you list a radio, it is shown under the Signal equipment section; a vehicle is listed under Quartermaster (early WWII) or Ordnance Corps (later WWII). AAF specific items are listed by their Technical Order nomenclature (more about this below). This information comes from my research of the TO&E of the Liaison Squadron, which is properly called TO&E 1-977, dated 1943 and revised in 1945. Other units have their own TO&E's, and all AAF ones begin with a 1 number. Basically, these TO&E's list every item issued to the squadron, and with revisions from theater commanders to reflect local conditions and needs, is how those units were equipped in theater.
Here are some of my items. I have more than shown here, mostly focused on the Liaison Squadron TO&E, but this is what I could put my hands on quickly with descriptions that I know was on the TO&E. I am assuming that some of these items were on other squadrons, because they served the same need to keep the squadron in the field operational.
We'll start with the refueler. This is a refueler unit built for the USN. It is a USN model PD-1A, but the AAF model is PR-3, or Portable Refueler-3. It came new in the original crate, never run since 1944 when it was built by the E.O. Habhegger company in Philadelphia. It is capable of pumping into the aircraft, and also de-fueling. Each Liaison Squadron had one GMC CCKW fuel tanker, and two 500 Gallon F-1 or F-3 fuel trailers. This unit was part of the fuel trailers equipment, so they could be an independent gas station.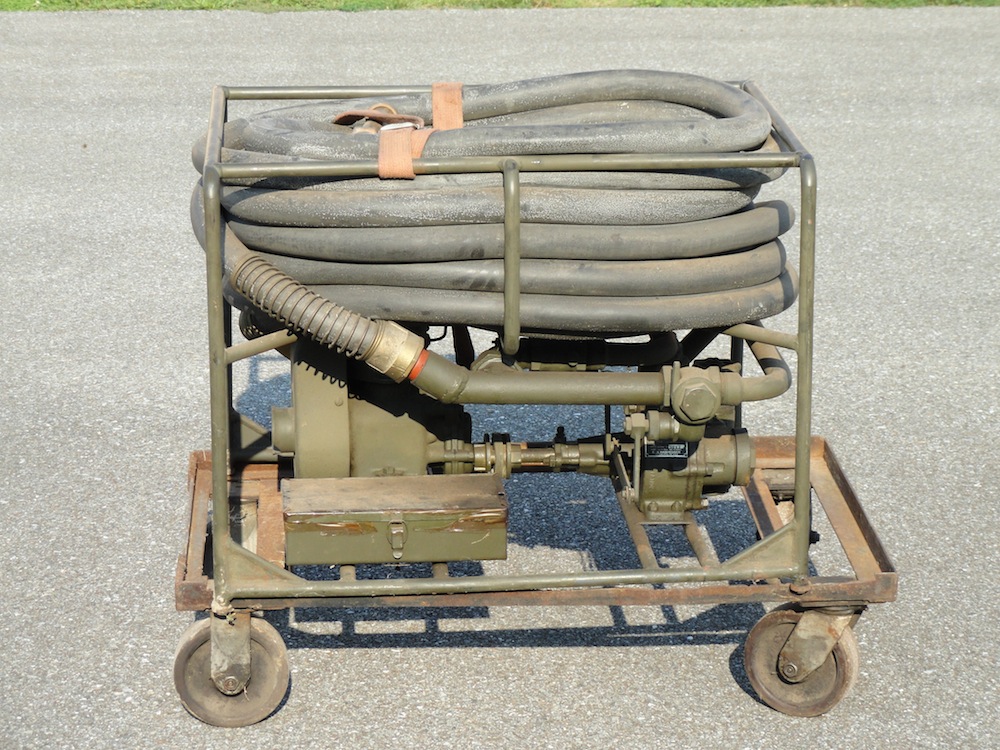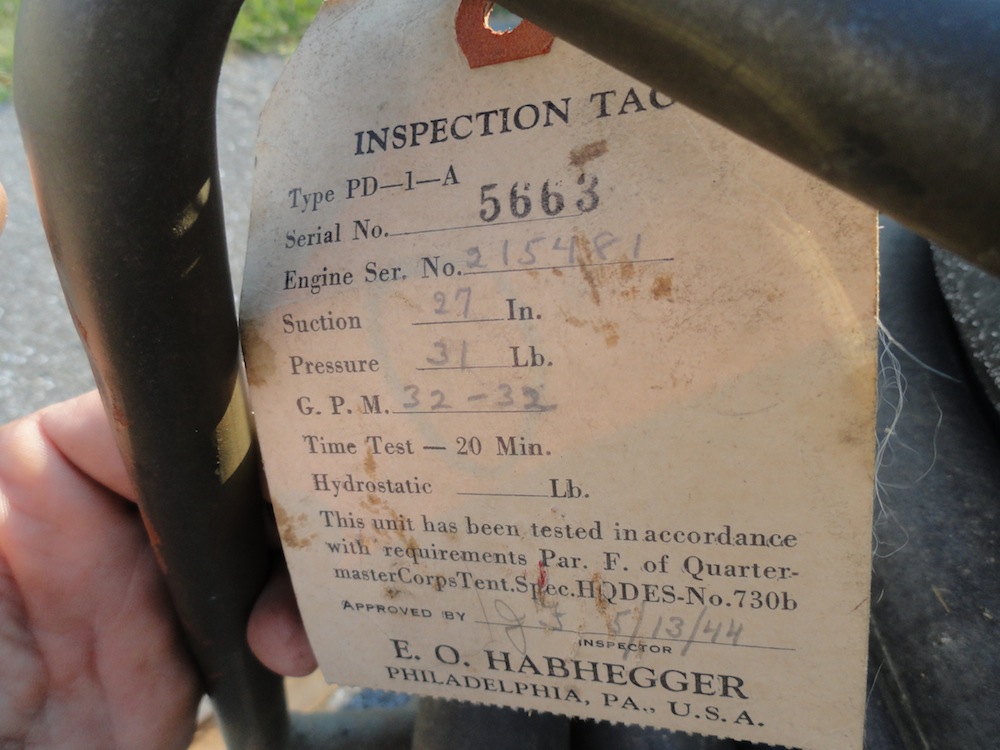 Engine Tool kit box. Note the Technical Order (TO) number. The TO number served as the nomenclature number of the kit, and the document which described the item. The TO listed the items present in this kit, and also how to service them and turn them in for replacement. 16 of these kits were with each Liaison Squadron.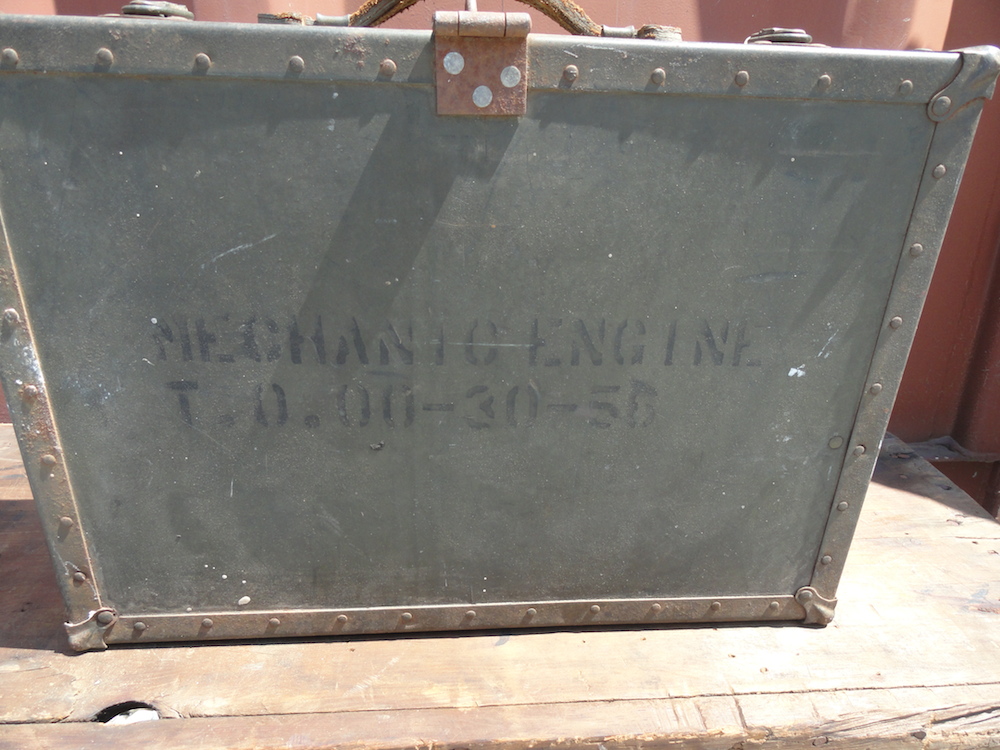 Kit, Mechanic Apprentice. I don't know what was in this kit, but guess that it had a few screwdrivers, a D-ZUS tool, set of pliers, etc. 32 of these were in each Liaison Squadron.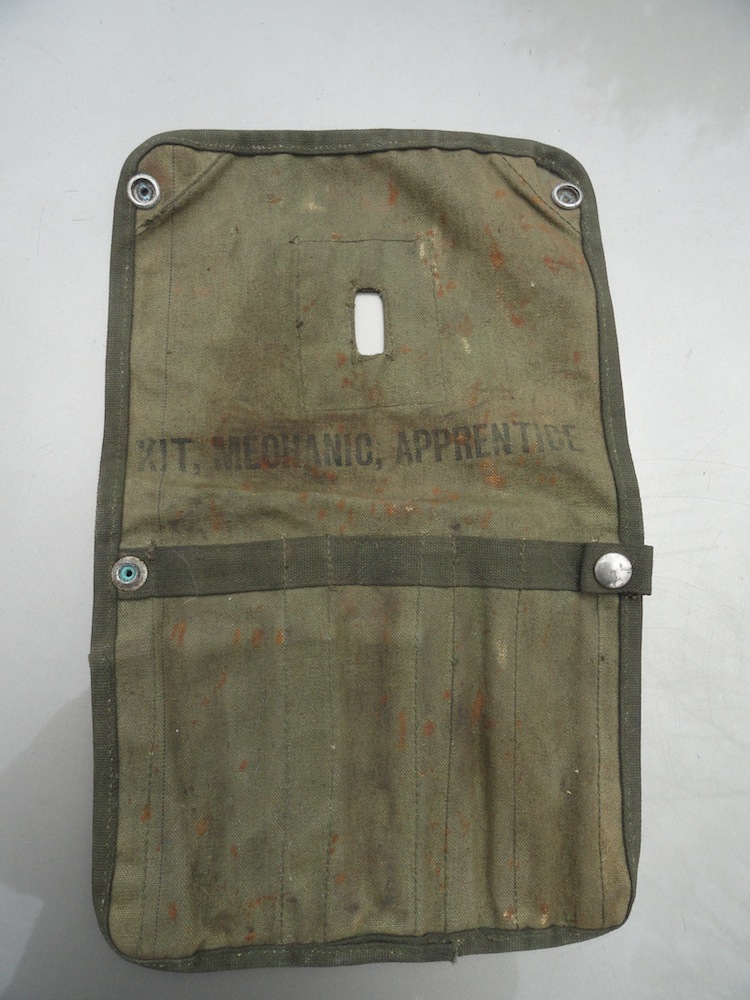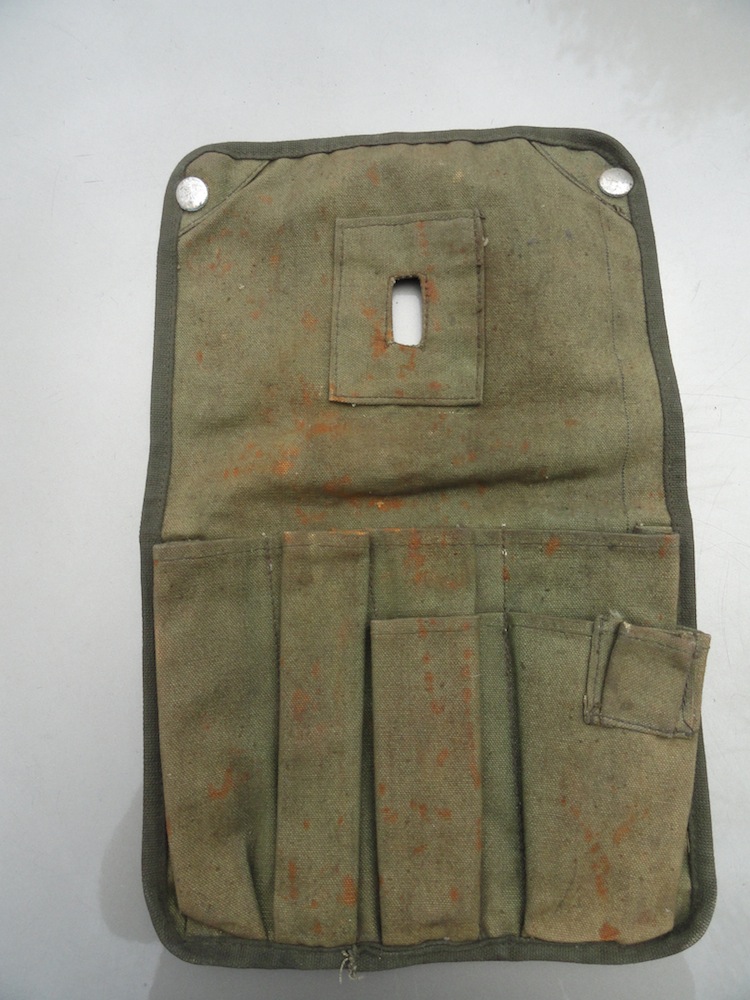 Field Desk. So why do you need these desks? To store all the maintenance records! There are two of these desks listed on the Liaison Squadron TO&E. Note the small round recessed areas in the drawer; these held the ink bottles for the issue pens. Also note the original WWII stapler I found to put in the desk. All the Form 1, Form 1A's, Form 41's, and Form 60's were stored in these desks.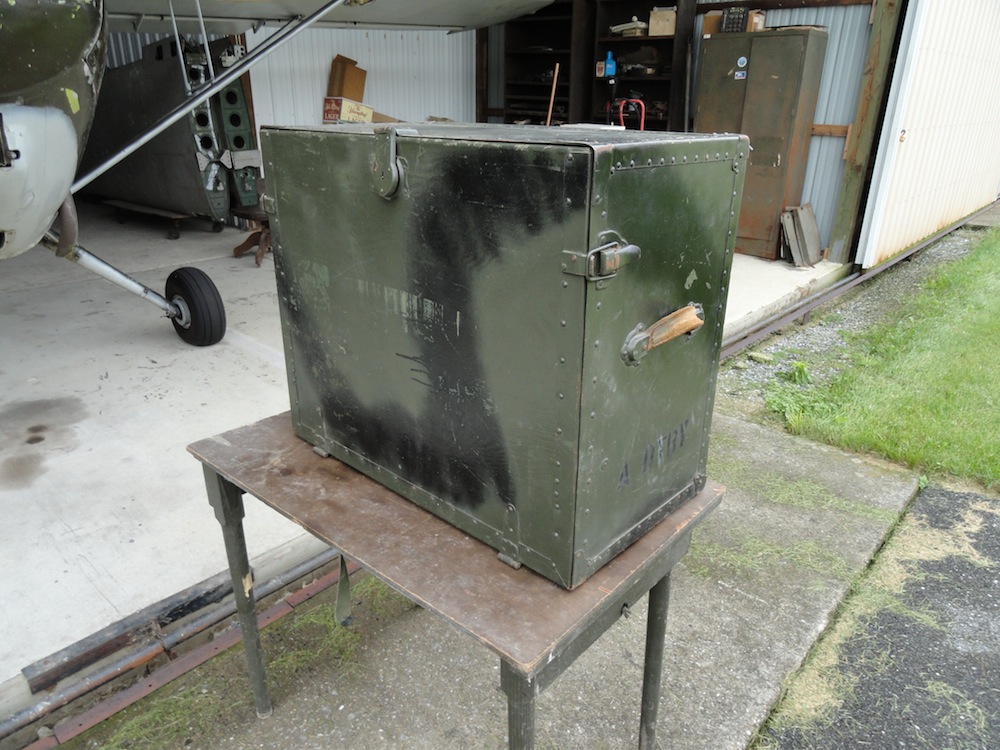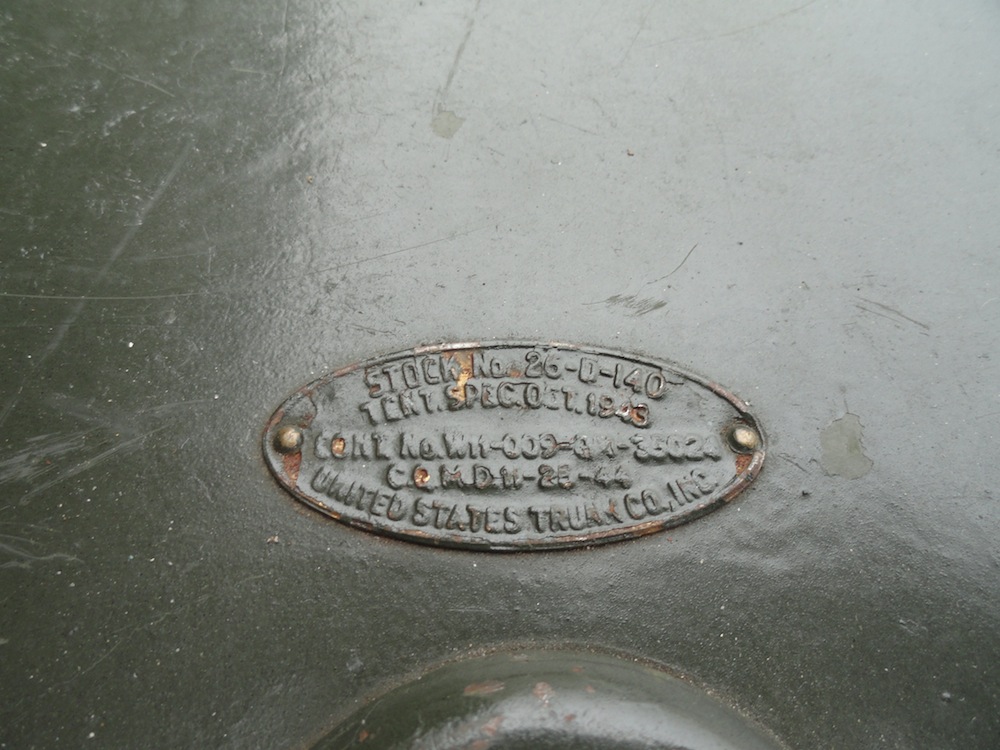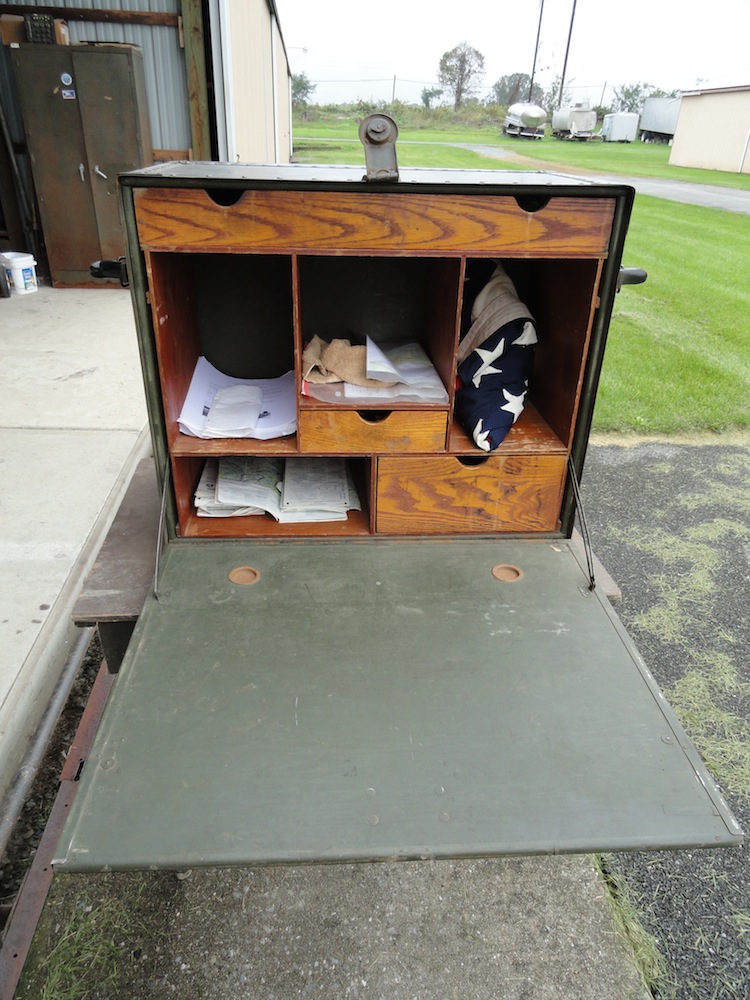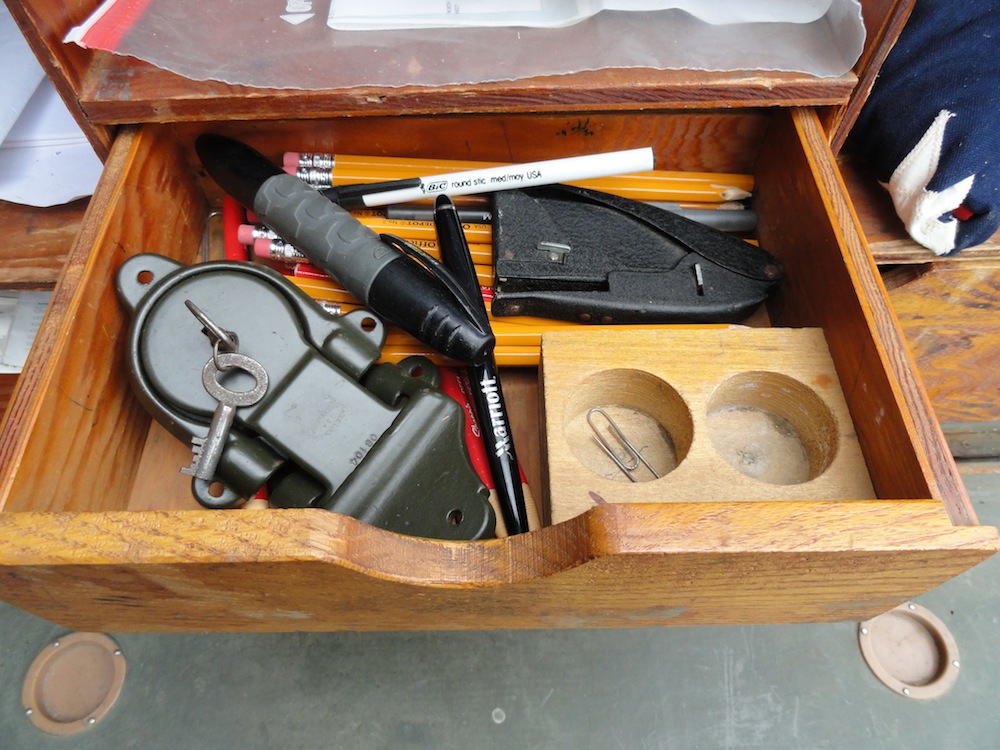 Field Telephone, EE-8B. When the 9th AF deployed into the fields in France, ground communication was important. Many field operations orders and communications were set in motion over the phone.