Several volunteers from the museum headed down to Chino to pull the broken right engine off of the Harpoon.
Thanks to Carl Scholl and Aerotrader for taking care of the Harpoon in our absence and helping us to work on her. We really appreciate it.
Below are some photos of the gang which include Steve, Robin and Sierra. Awesome work guys!
The QEC (Quick Engine Change) will go in the shop and the teardown will begin. Pull the accessories and then the engine from the mount. A new engine will take its place and the QEC will be built back up for eventual installation on the PV-2.
We drove down Saturday morning. It was a 6 hour drive each way. We got to work and had the engine off that very evening and on the L stand on the trailer.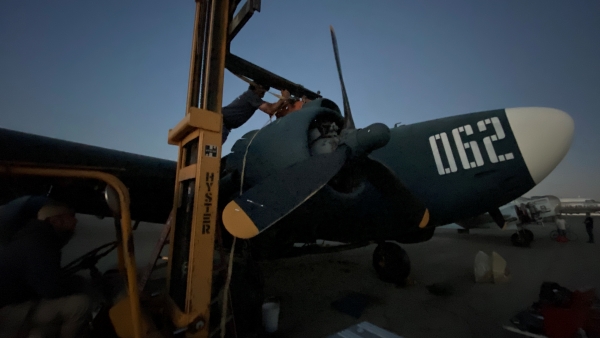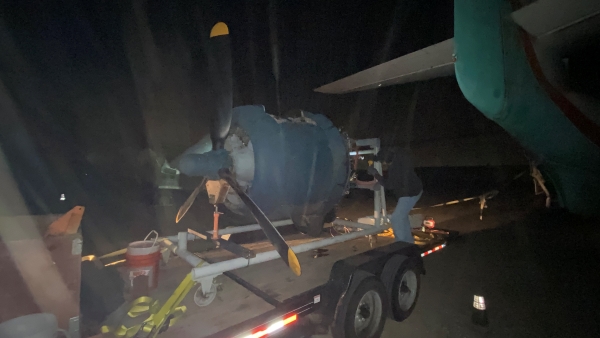 Here is Robin and Sierra securing the engine on the L stand for the trip home Sunday morning.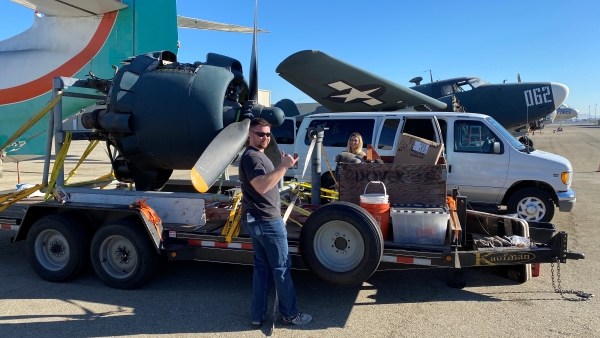 The poor ol' gal really got hammered in the recent wind storms at Chino. Severe dust inside covering everything. She will need a good cleaning when we get her home.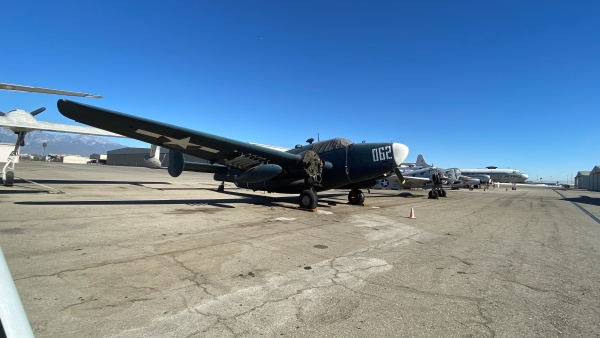 We made it home Sunday evening. A lot of work done over the weekend. Robin, Sierra and Steve. Well done guys and gal!
Thanks again to you all for the donations. We all, and the Harpoon, appreciate the support to help to keep her flying.
_________________
To donate to the PV-2D project via PayPal click here
http://www.twinbeech.com/84062restoration.htm
We brought her from:

to this in 3 months:

Help us get her all the way back

All donations are tax deductible as the Stockton Field Aviation Museum is a 501c3 nonprofit organization. Tell a friend as the Harpoon needs all the help she can get.
Thank you!
Taigh Ramey
Vintage Aircraft, Stockton, California
http://www.twinbeech.com
'KEEP 'EM FLYING…FOR HISTORY!'