After everything looked good on the ground and a short flight we put the "new" left engine to the test and flew to our first air show at Auburn, California. Sydney set it up with the air show and was able to get us in in the 11th hour. Well done Syd!
The engine ran beautifully and we had a great show. Lots of people toured through the Harpoon and she was a hit.

Here is a photo that Jim Dunn took of her during a brief air to air shoot we did on the way out of Auburn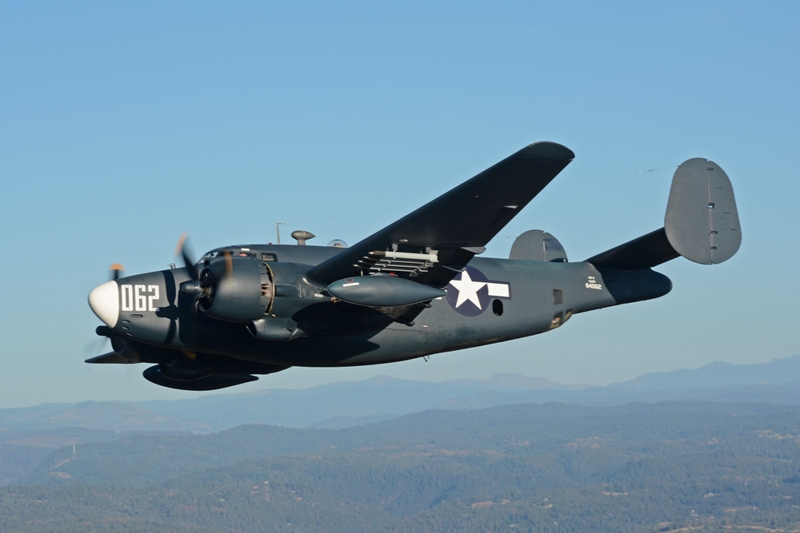 Here is one that Tim O'brien took at the show on one of our passes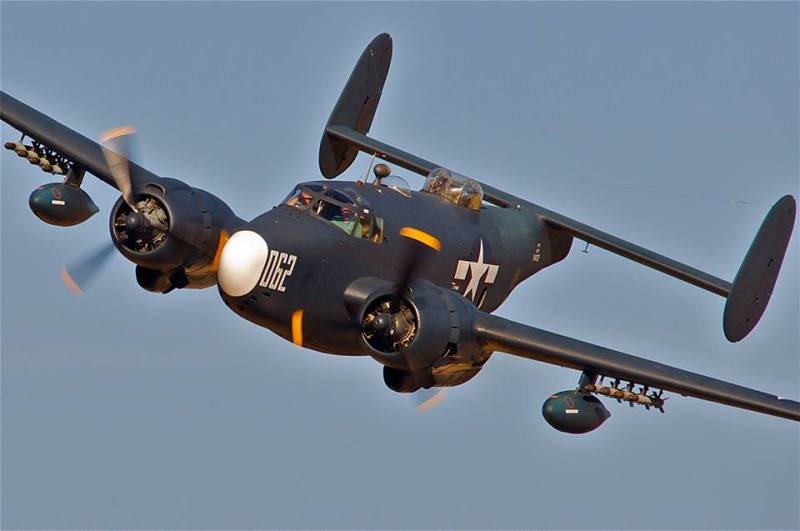 When we returned home we pulled the oil filters and opened them up. We were delighted to find some carbon but no metal. So far the engine looks good but we will keep a close eye on it, and the right, as usual.
We hope to bring our metal making engine up to Ray at Anderson Aeromotive so he can tell us what the damages are and what it will take to make it all better. The plan is to raise funds for its repair and then replace the right engine with it. Then get that one fixed up by Ray as well so eventually we will have two solid engines that have been worked over by the master R2800 guru, Ray Anderson, and then the Harpoon will be set for a really long time. The engines are the last major project that is needed to complete the Harpoon besides the ongoing maintenance. The other project we need to complete this winter is to replace the fabric on the rudders which is long overdue.
There is new and exciting progress to report on the guns and that will be the subject of a future post. very cool progress that is deserving of a loud report!
Thanks go to Nick Veronico for finding the lead for the donated engine and thanks to Ed for donating the engine. The Harpoon is flying again thanks to you and the countless hours put in by the museum's volunteers and the crew at Vintage Aircraft.
_________________
To donate to the PV-2D project via PayPal click here
http://www.twinbeech.com/84062restoration.htm
We brought her from:

to this in 3 months:

Help us get her all the way back

All donations are tax deductible as the Stockton Field Aviation Museum is a 501c3 nonprofit organization. Tell a friend as the Harpoon needs all the help she can get.
Thank you!
Taigh Ramey
Vintage Aircraft, Stockton, California
http://www.twinbeech.com
'KEEP 'EM FLYING…FOR HISTORY!'