A quick update on some recent projects that have been making progress. First is the nose guns. The guns themselves have been pretty much finished up and are working great thanks to Jon. Now it's time to direct our efforts to getting them mounted up. Some of the structure is still in the nose but a lot will have to be fabricated.
Here is Jon pulling the 8 gun lower nose off of the harpoon so we can start fitting the guns.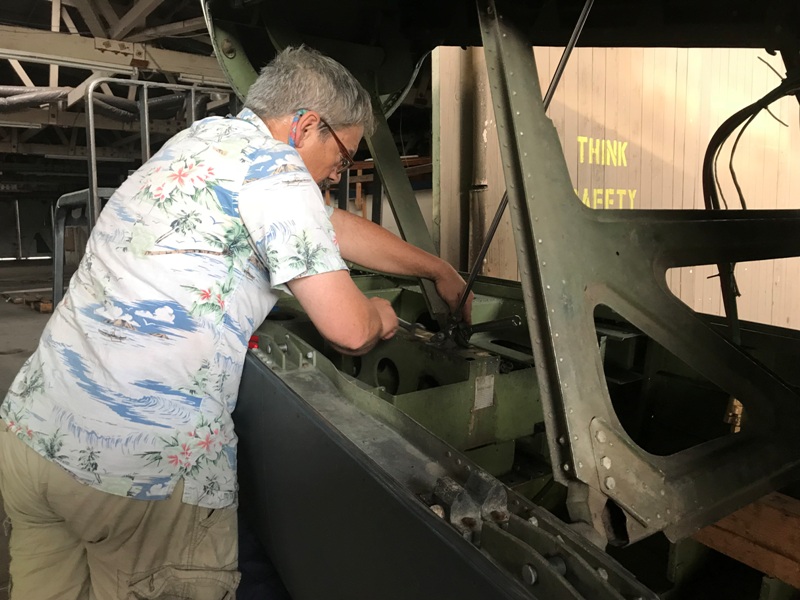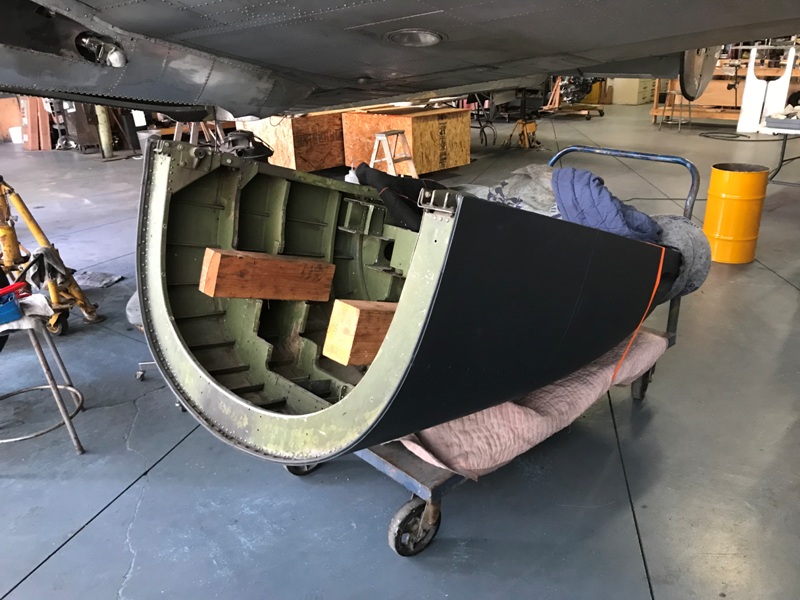 One important part is the front mount which was set up to secure an Edgewater adapter. The Edgewater adapter is one of two methods used to handle the recoil of the 50 cal on many WWII aircraft gun installations. It has internal springs that absorb the energy of the gun as it is being fired. The adapter screws on to the front trunion of the gun and had two bosses for mounting bolts or lugs to the airframe. The Harpoon has a special casting that the Edgewater fits into with a quick release cam type of mount. We had the front castings made as per the drawings along with the special studs and cam locks. Here is a shot of the parts all ready for assembly with the Edgewater adapter being the grey cylindrical thing on the right: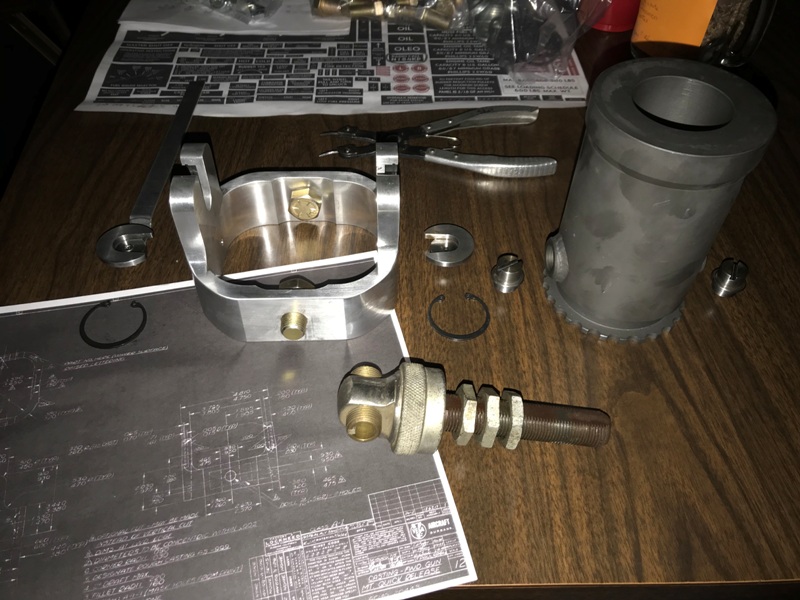 Incidentally should you need replica Edgewater adapters let us know as we are tooled up to make them out of steel or a lighter aluminum. The one that we made in the photos are steel and are Parkerized just like the originals.
Here are the Edgewaters set up on one of our new guns in their front mounts.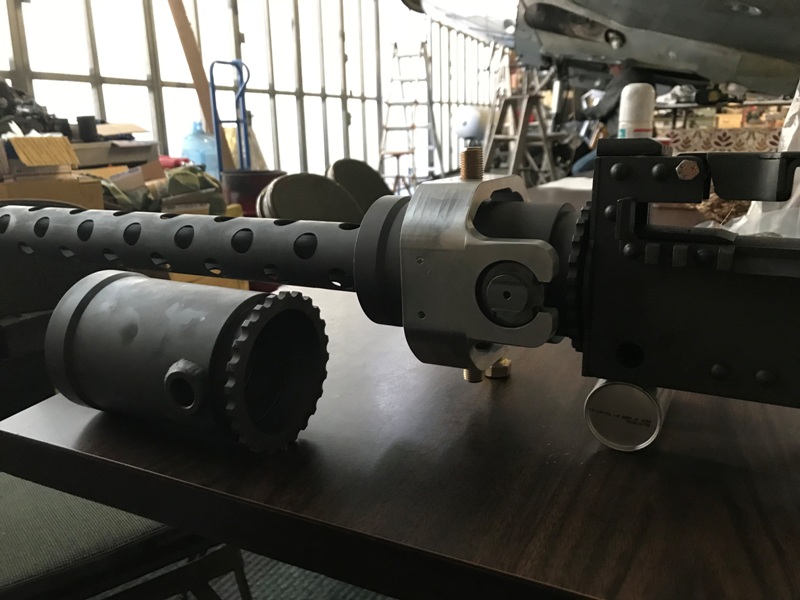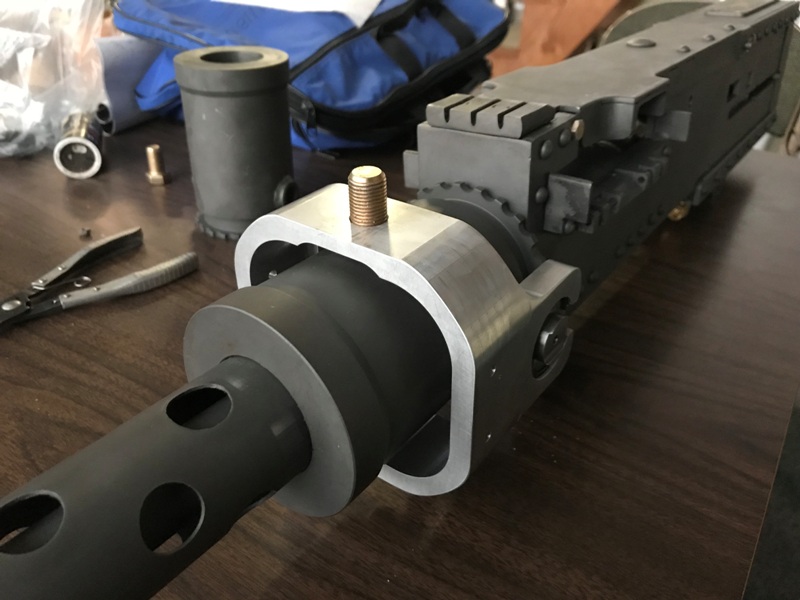 The gold cad bolt is what secures the assembly into the Harpoons nose and we are lucky enough to have the front structure still present in our 8 gun nose so these will bolt right in once we make the special bolts.
The bigger project will be the rear mountings as a lot of the structure has been drilled off and will have to be fabricated.
Slowly getting the parts together to mount up all 8 guns. I am giddy at the thought of how this is going to look with a tight V formation of 8 browning 50's. Even giddier at the thought of firing all 8 of these guns together. we expect to have the guns mounted up before air show season 2018.
_________________
To donate to the PV-2D project via PayPal click here
http://www.twinbeech.com/84062restoration.htm
We brought her from:

to this in 3 months:

Help us get her all the way back

All donations are tax deductible as the Stockton Field Aviation Museum is a 501c3 nonprofit organization. Tell a friend as the Harpoon needs all the help she can get.
Thank you!
Taigh Ramey
Vintage Aircraft, Stockton, California
http://www.twinbeech.com
'KEEP 'EM FLYING…FOR HISTORY!'