Well in the foothills of the Alps anyway.
I have been in Switzerland for about 4 weeks working on annual inspections and flight training in two Beech 18's (ex RCAF 3NM's) and a DC-3C (ex C-47A-45DL).
Sadly I have been away from working on the Harpoon but this is the next best thing. I thought I would post some photos of the work and the beautiful Douglas works of art.
I am in St Stephan airport which is an ex military base that was built in 1942 and before it was civilianized it had hunters in the bunker type hangars that extend inside the mountain. A real cool place full of awesome history and nice people. I was given a tour of a privately owned Hunter that is in one of the reinforced bunker/hangars and that photo tour is worth its own post.
Anyway back to the DC-3's. In the hangar was the Breitling painted DC-3 which is owned by a nice guy named Francisco. He is also a partner in the Breitling painted Super Connie. It was nice to see the two DC-3's together under one roof.
Out she came for the engine runs and it was a beautiful day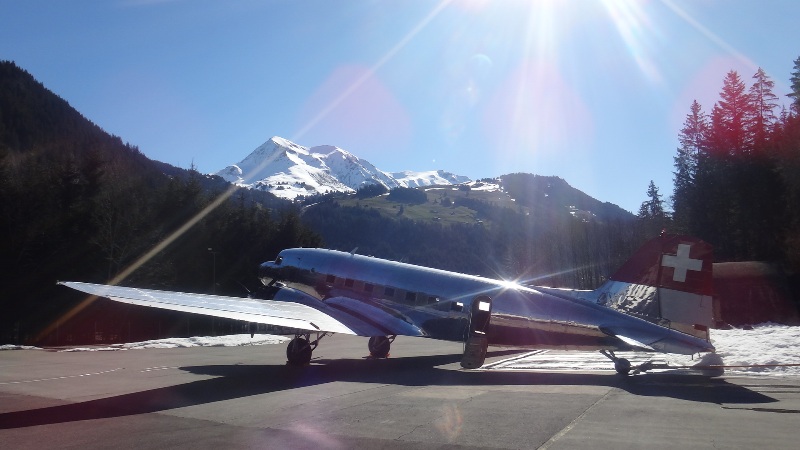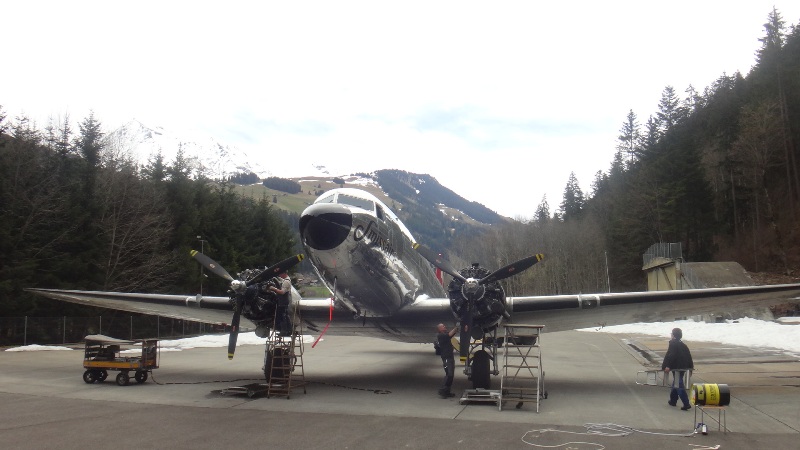 Fransisco told me that this is a true DC-3 that was built for American Airlines hence the right side door. He also said it has never been a freighter.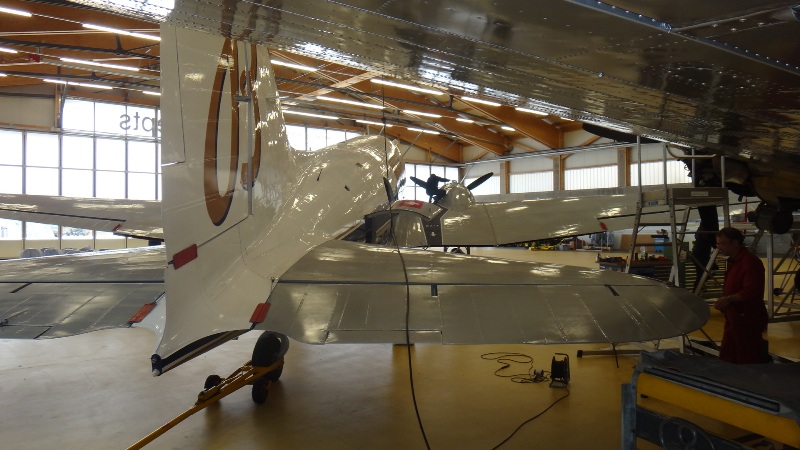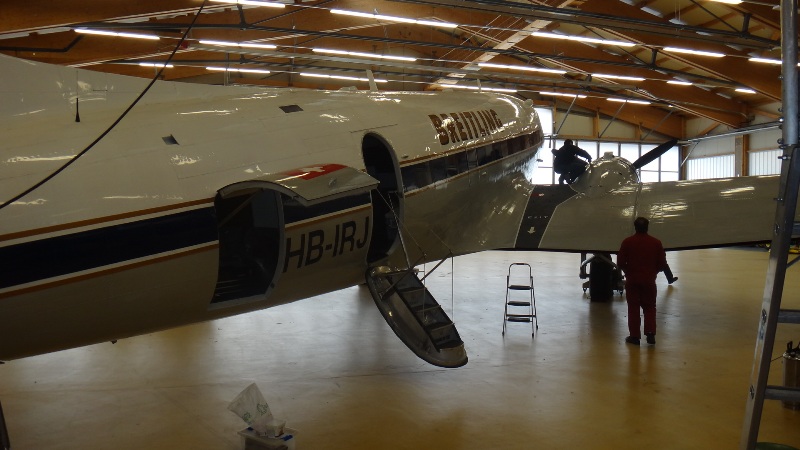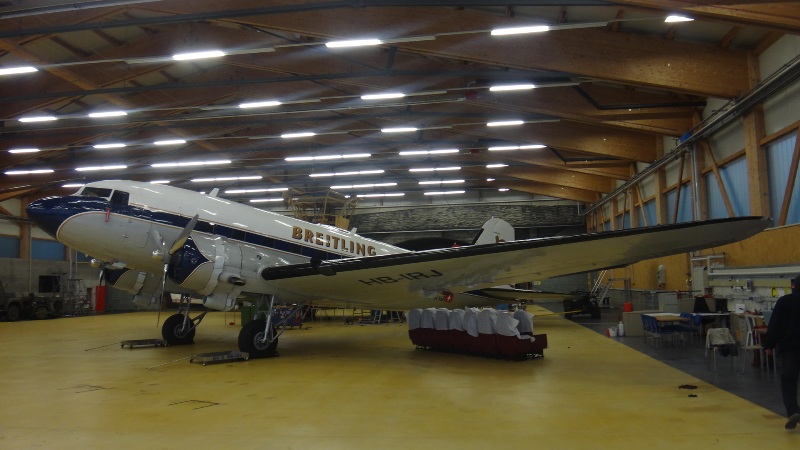 She was also having some work done namely a gear swing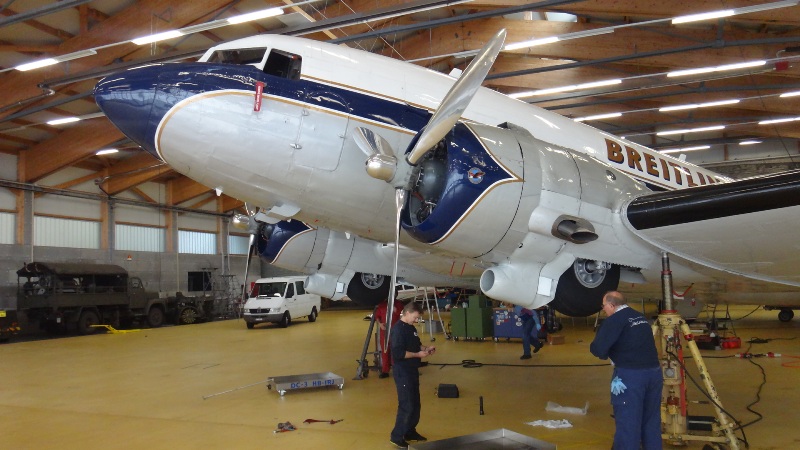 I've never seen electrically powered hydraulic jacks before. Man you could get spoiled with these real easy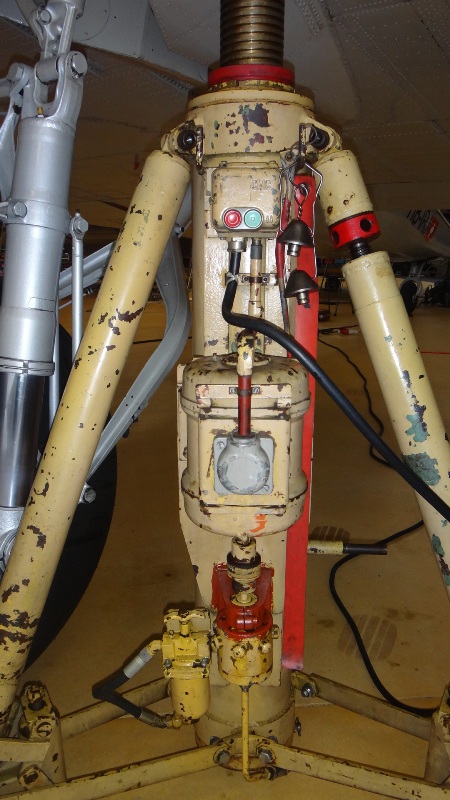 Back to our bird. Engine inspections and maintenance. You can see the rocker covers off for the valve adjustment
A lousy data plate shot for you serial number enthusiasts. She still has some Air Corps lineage although you have to look pretty hard to find it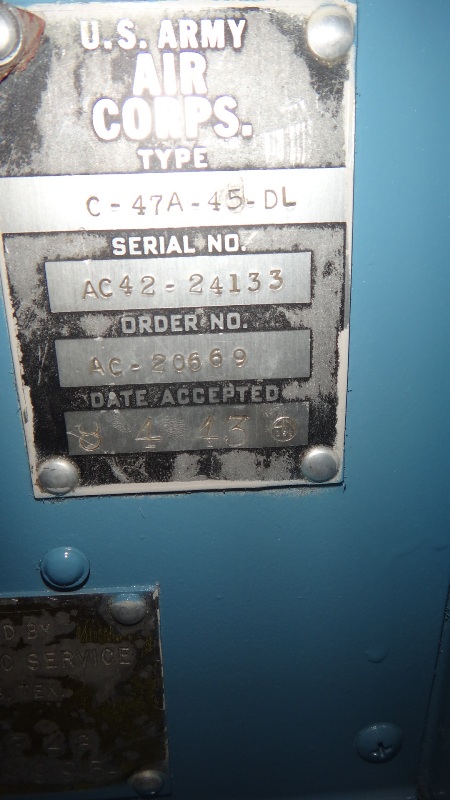 The Breitling DC-3 departed after her maintenance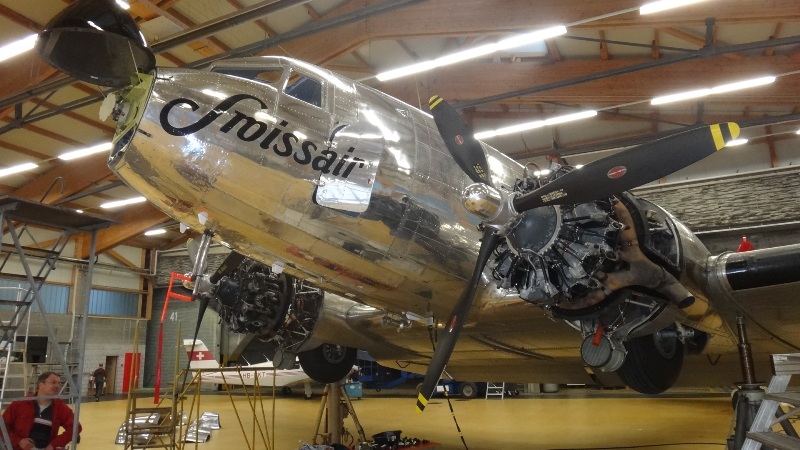 The guy in the red coveralls is Dieter who has been working on this very DC-3 for over 10 years. She used to fly with Classic Air giving tours and rides around Switzerland. The guy under the engine is Rene who is a young kid that is a total WWII nut. He came from East Germany and had some interesting stories about collecting WWII stuff. He says you have to be real careful and not talk too much about WWII as a lot of the German people are ashamed of that part of their history.
The hangar was built on the front of two of the arched Hunter bunkers that can be seen in the back. The blast doors are amazing about 2 feet thick made of steel and concrete inside.
We rolled her out today for some engine runs and we will fly her tomorrow. I am pretty excited to fly this beautiful bird here because the pattern into St Stephan is real unusual. You fly over the middle of the runway then hug the top of the mountain that is right next to the runway. After the mountain you have to drop down into a tight valley and avoid flying over the houses. Your descending-sweeping base to final in the valley does not afford you a view of the runway until you are on final. It's a real kick to fly!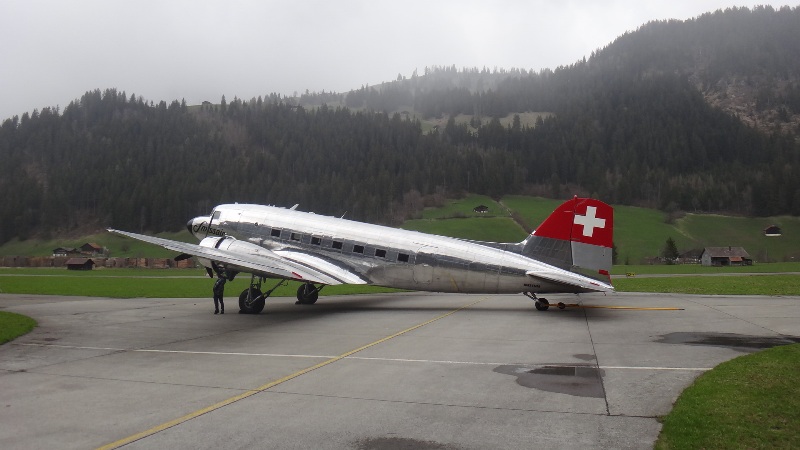 Fritz is the chief mechanic and he doesn't get many chances to operate the Beech's or the DC-3 so the maintenance flights and runs are a perfect opportunity to get him in the left seat. He did a great job starting the DC-3, taxiing, run up and a high speed down the runway. Here you can see him holding the correct cross wind controls as it was pretty windy today. Go fritz go!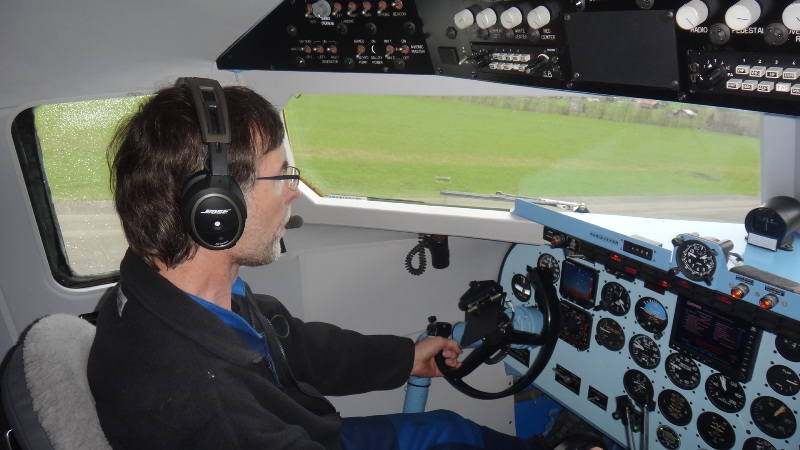 Day is done and the DC-3 is back in the nice cozy warm hangar. Looks darn good she does but will look even better in the air tomorrow as she stretches her legs after a long cold winter.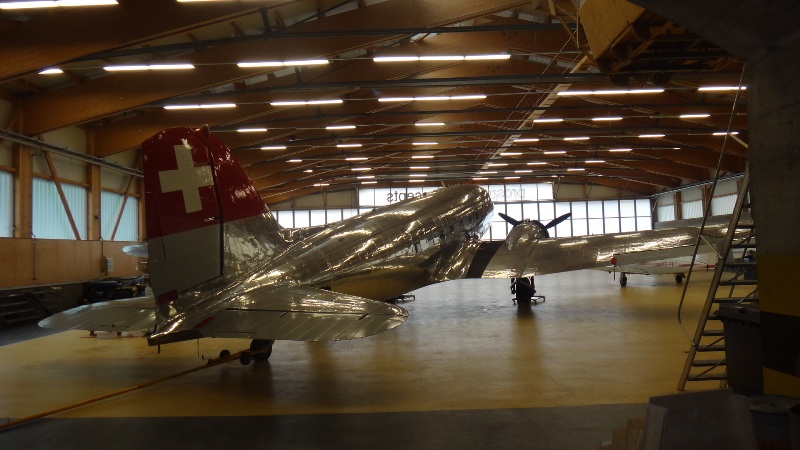 That's all for now, time for bed
_________________
To donate to the PV-2D project via PayPal click here
http://www.twinbeech.com/84062restoration.htm
We brought her from:

to this in 3 months:

Help us get her all the way back

All donations are tax deductible as the Stockton Field Aviation Museum is a 501c3 nonprofit organization. Tell a friend as the Harpoon needs all the help she can get.
Thank you!
Taigh Ramey
Vintage Aircraft, Stockton, California
http://www.twinbeech.com
'KEEP 'EM FLYING…FOR HISTORY!'