Hi everyone. Time for some more updates!
Work has been moving steadily on the radio room floor/camera bay rebuild and with removal of parts from the wing and nacelles.
here are some photos.
seat mount for left side of radio room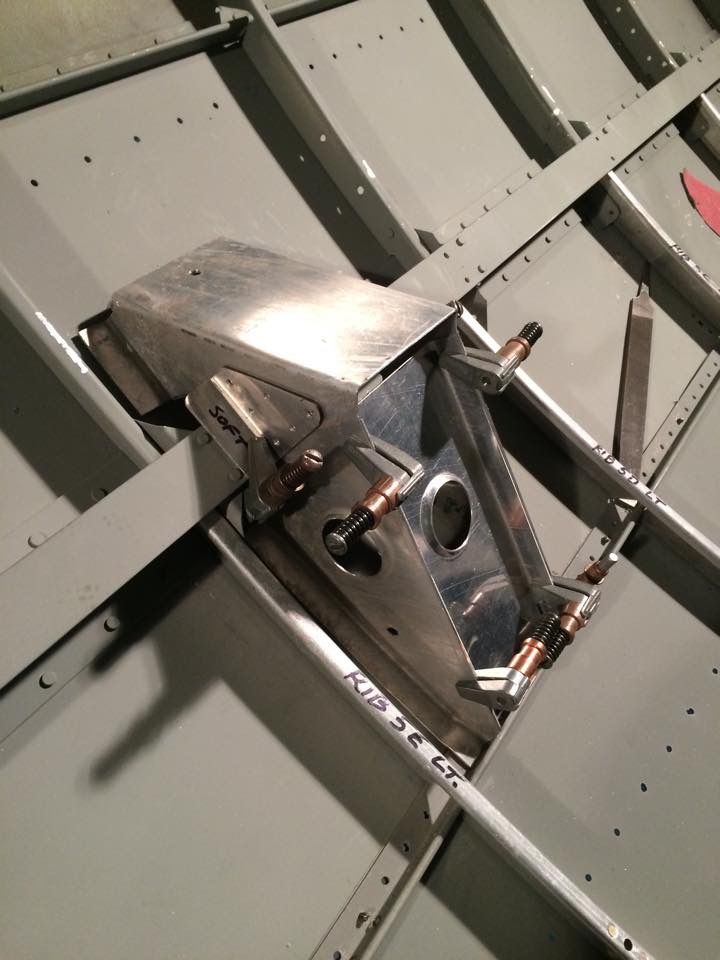 two seat mounts for right side of radio room
camera bay rebuild in progress (ours was removed and faired over for the cargo floor)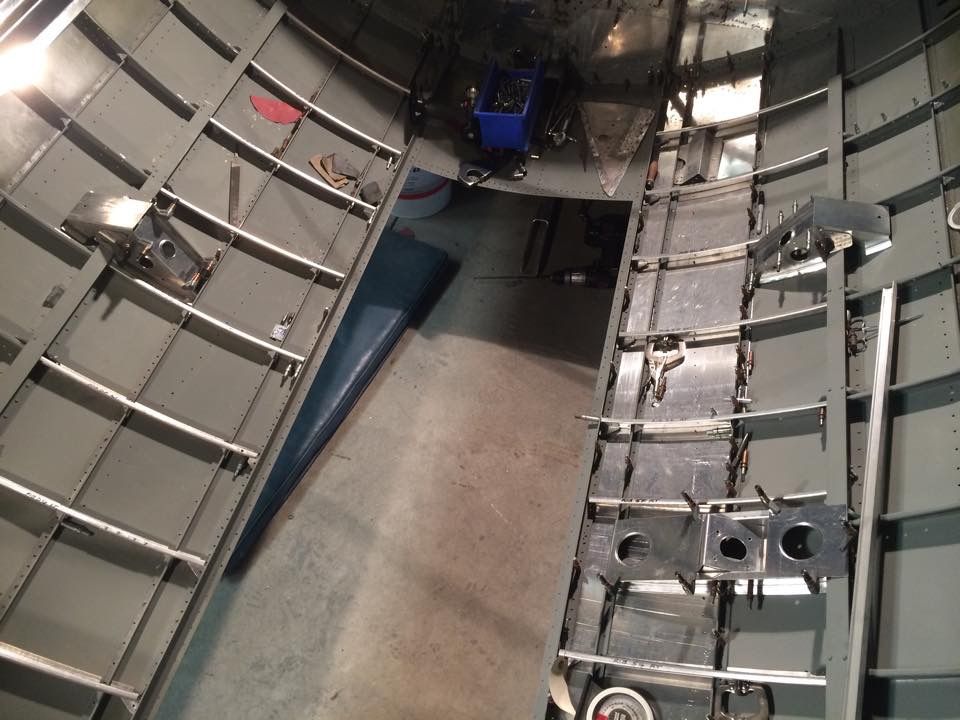 radio room floor channel fitted (shiny metal part near top of photo)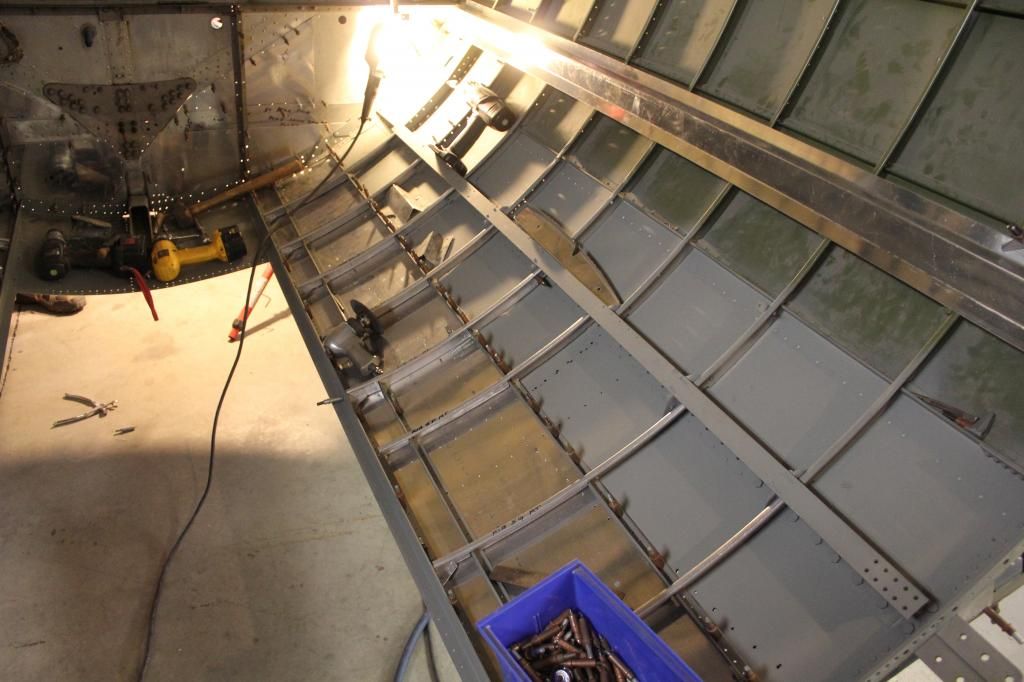 original parts left from camera bay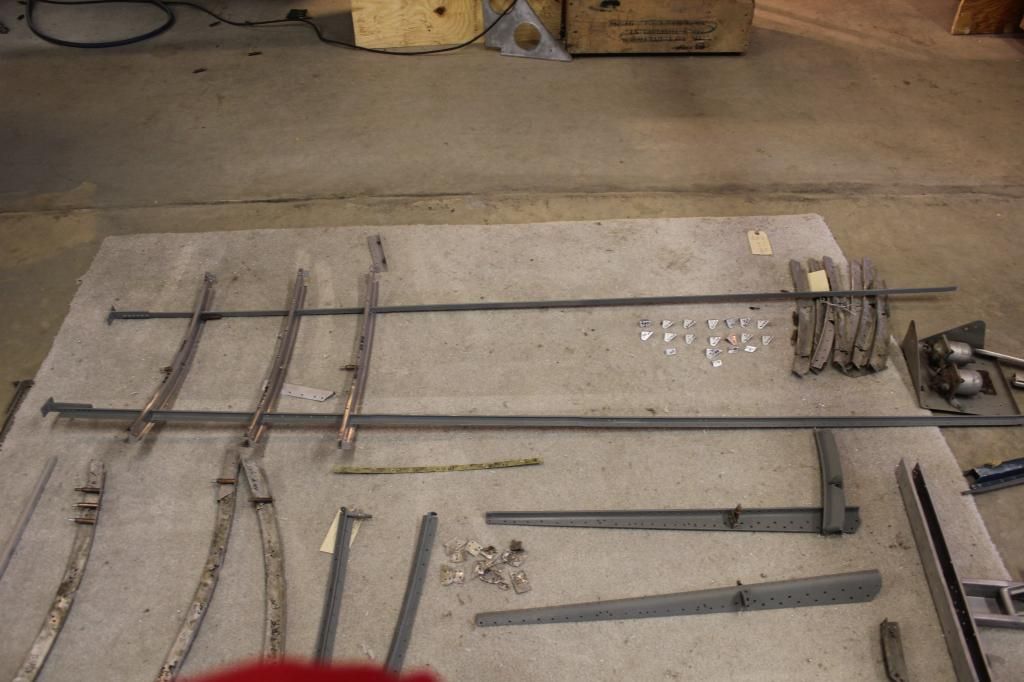 writing found on fuselage inside the left wing root fairing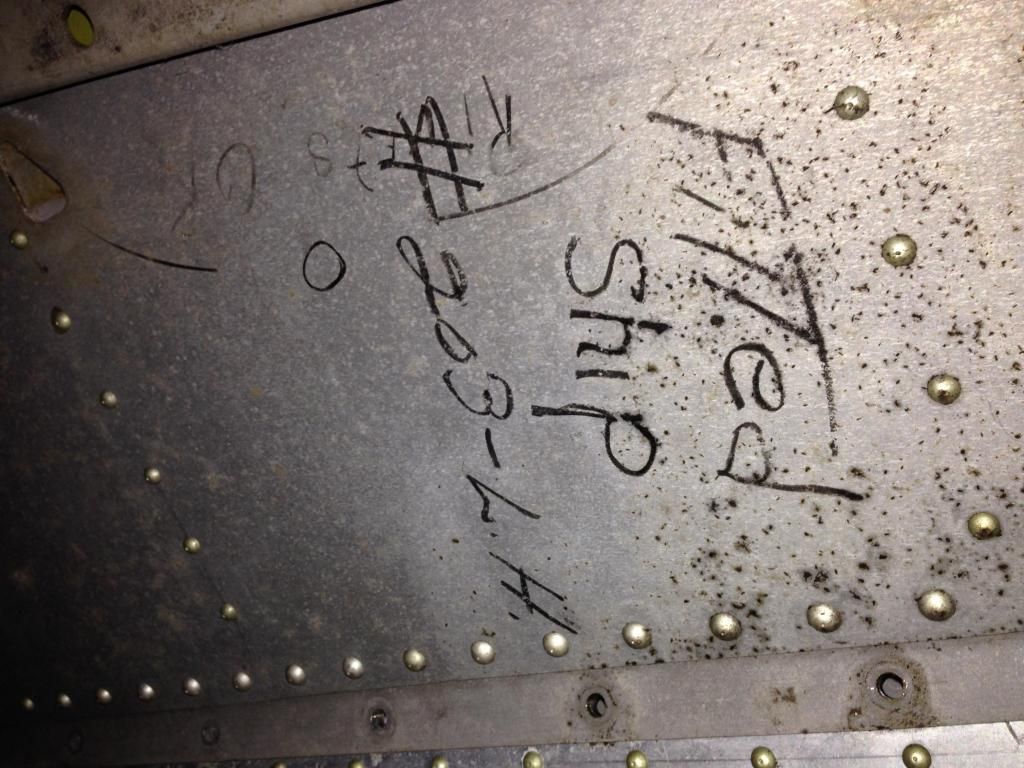 parts removed recently from right wing
oil separator from engine nacelle 3 still with oil inside from 1945!