hi everyone
so its been a while since i last posted anything. Totally my fault, i hadn't been getting to the plane as much as I would have liked and we had some work slowdowns as well as we waited for metal extrusions and such to come from the factory. Here are some recent photos though as we have made much progress on the radio room and on a new area of the aircraft.... The wings! Yes wing repair and restoration has begun.
on to the photos.!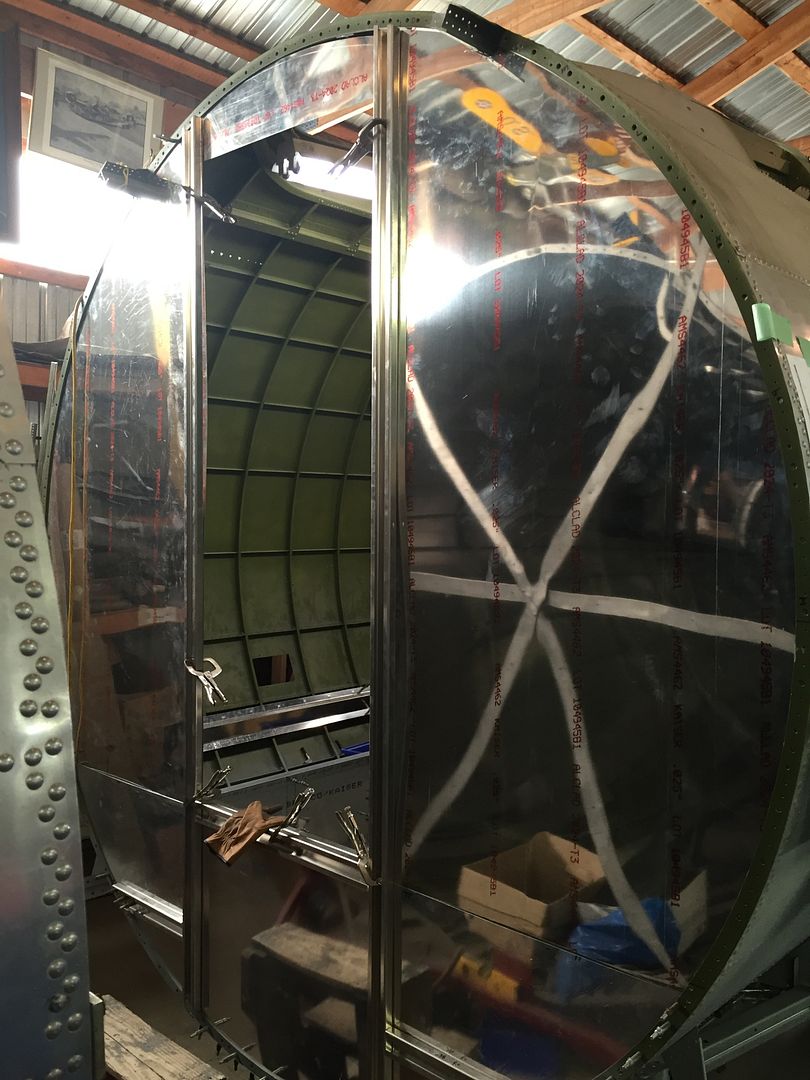 radio room rear wall replacement panels.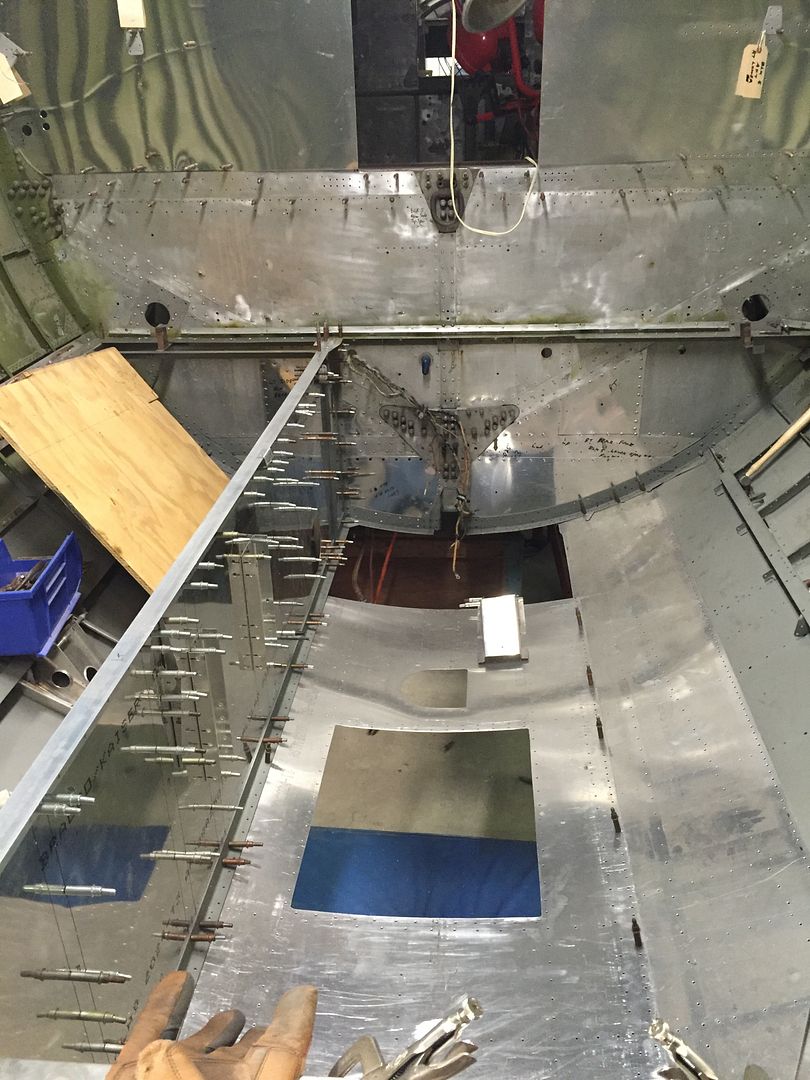 radio room floor, outer skin, photo bay, and forward wall replacement in progress. If you know about the desert rat you know on the xc-108 the radio room was moved to behind the pilots. This entire area has to be rebuilt back to the -E standard. Many of the original parts are long gone (somewhere in a land fill at Wright Patt or in Budwiser cans.)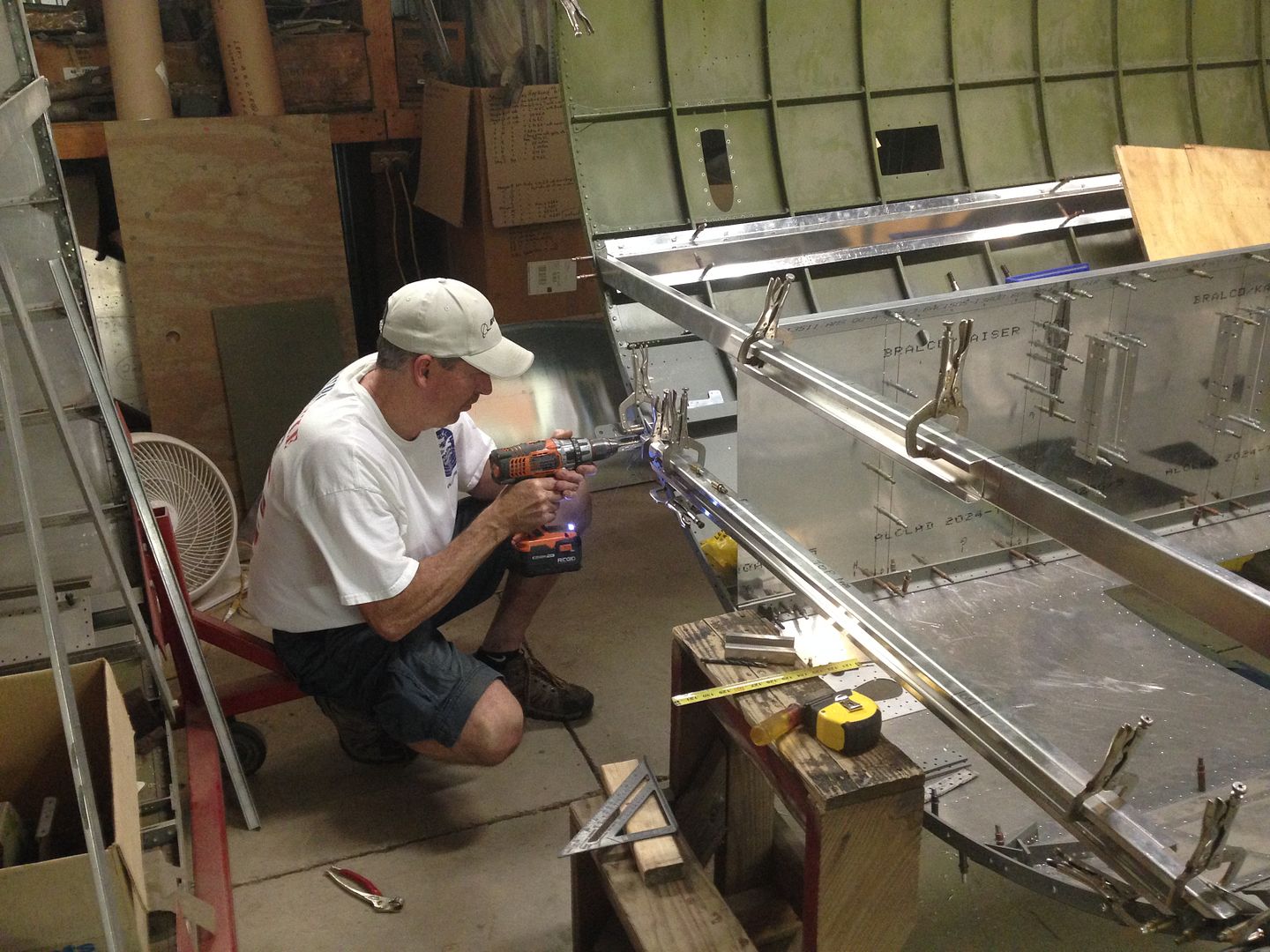 Chris hard at work drilling, riveting, drilling again in the radio room area.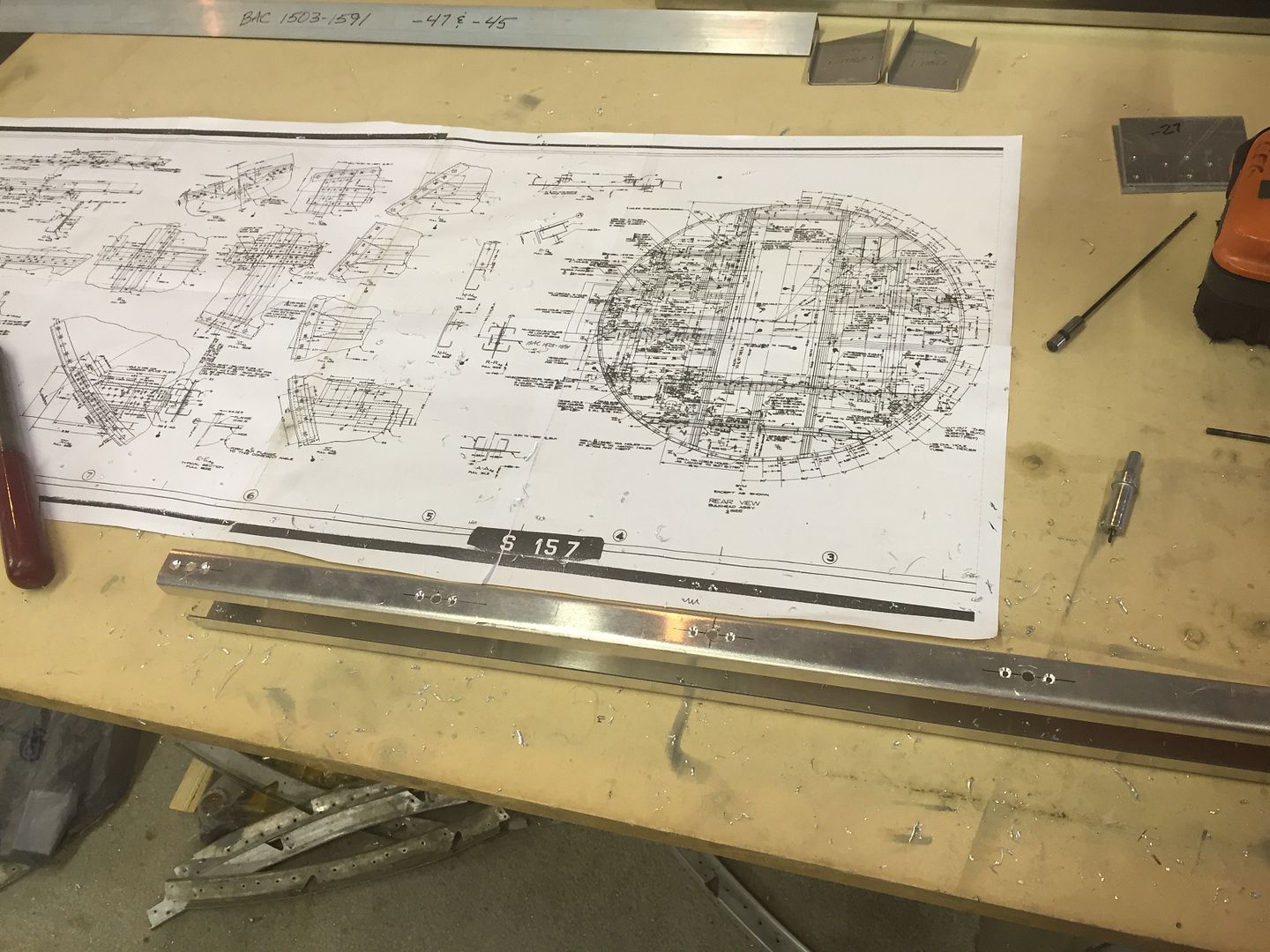 blue prints and the floor cross beam to step into the waist gun area. Just this simple cross beam has 6 nutplates that have to be attached on each side. that means 18 holes of two different sizes have to be drilled (3 per plate) Just gives you an idea of how much work went into the early b-17s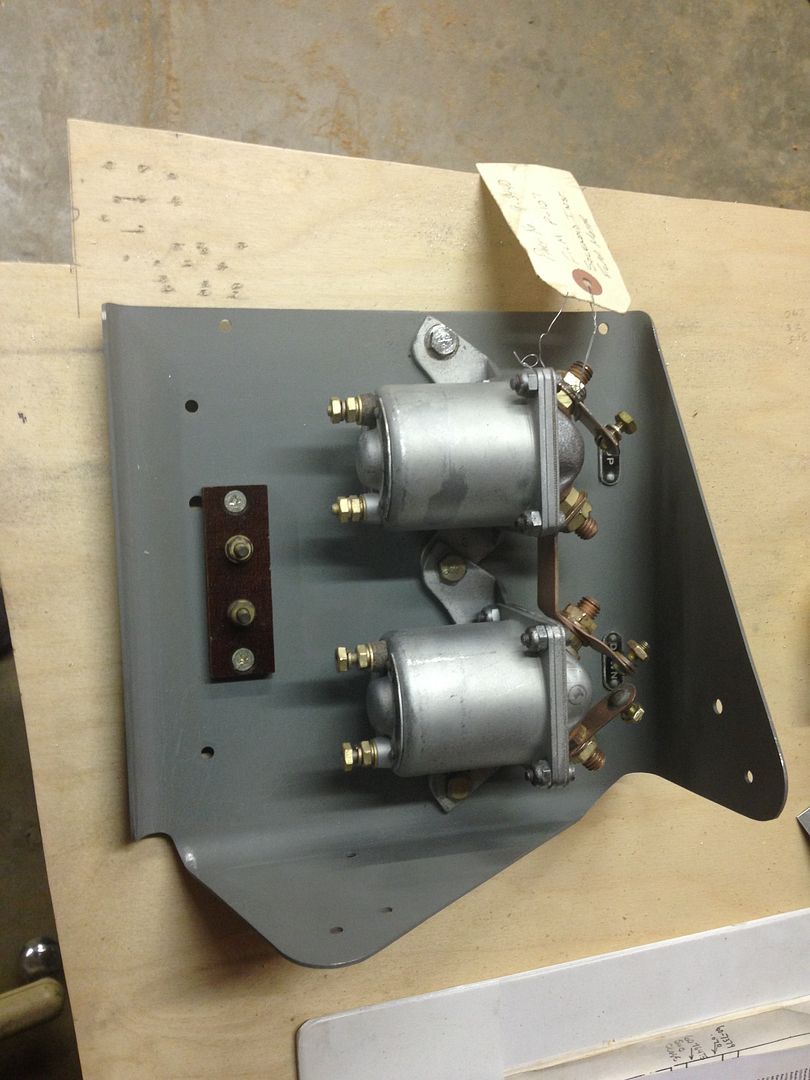 landing gear up/down solenoids ready for testing. Not sure if these work yet but if they do they're ready to go into the aircraft.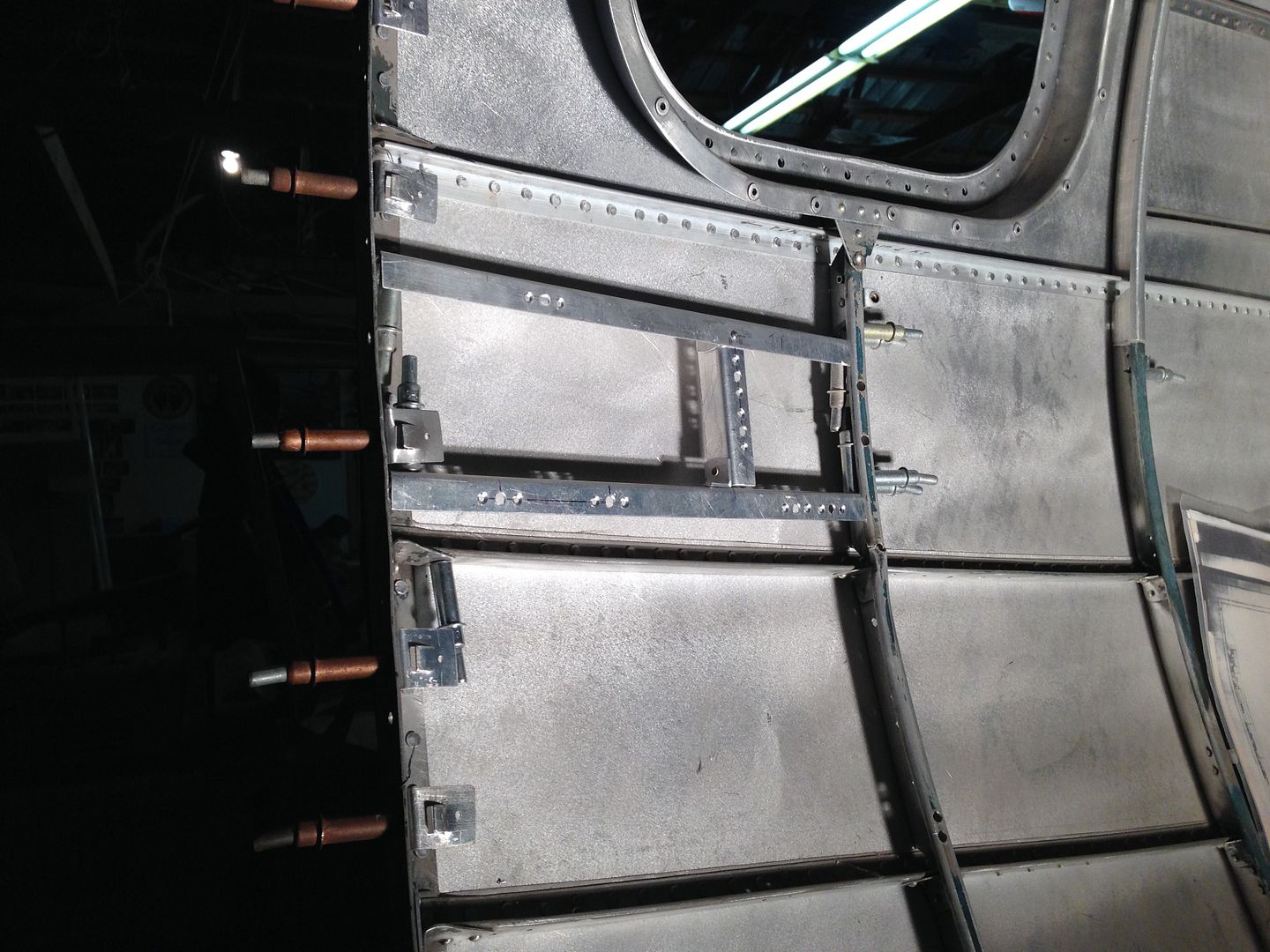 O2 bottle holder bracket in the very nose of the aircraft. This area will be much more spartan than on other B-17's you might have toured or flown in. The E's still were more "airliner like"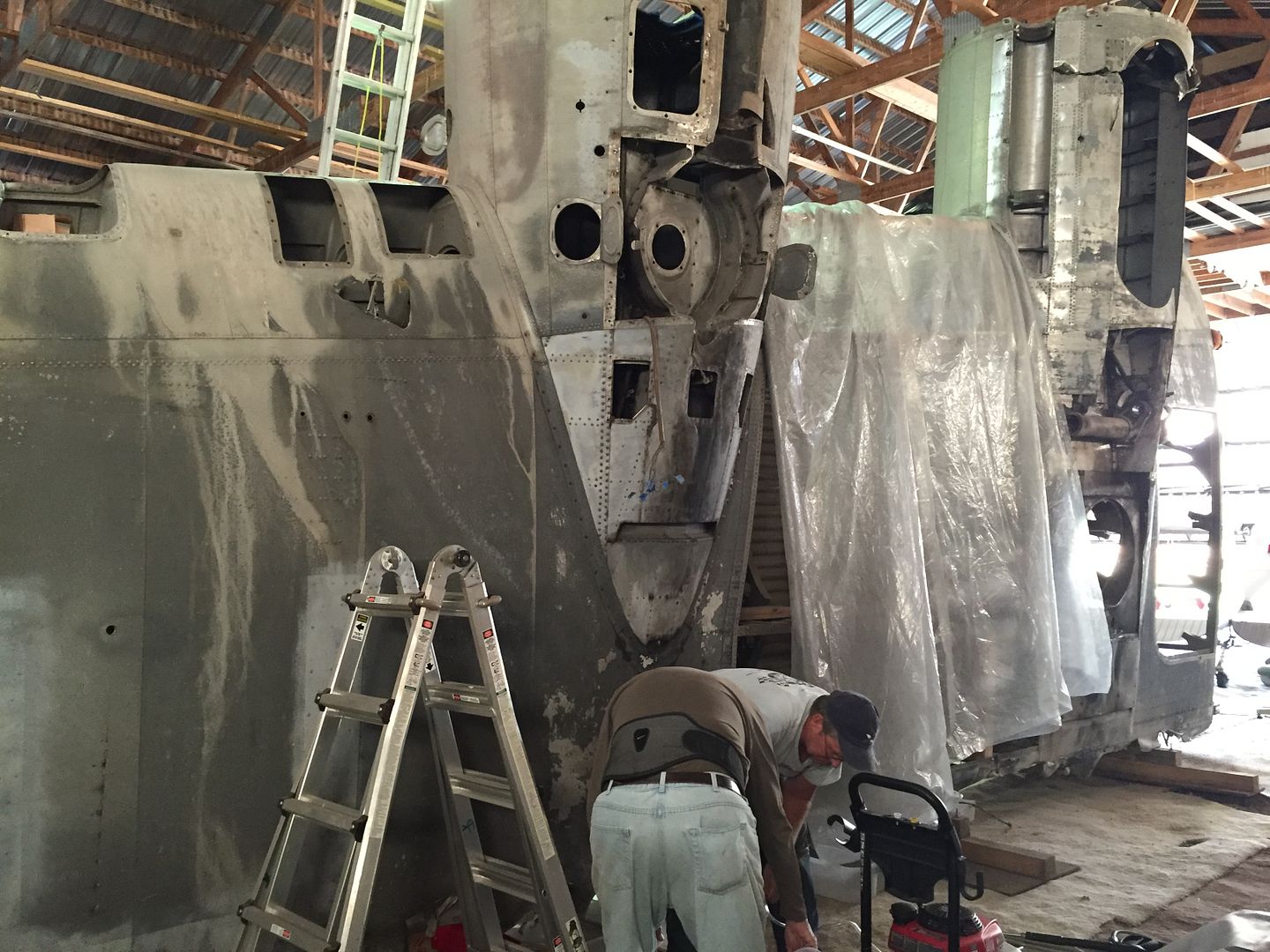 The right wing. It's finally been emptied of all equipment, wires, plumbing, etc. Just structhrure now. It was being powerwashed and cleaned to prep it for repair and restoration. This is actually a huge step for us since the wings have been fairly untouched in the project. (this is just the inboard wing panels. The wing tips have been restored and the outer panels will be next. Also the trailing edges have been removed and will need to be fixed up as well. Kind of gives you an idea of just how big the wing actually is.
Enjoy!
James