Hi Everyone,
Here's another update to show how the nose just keeps trucking along. We've also gotten fairly far on the wings, removing all non structural items so that we can start the repair process in there as well.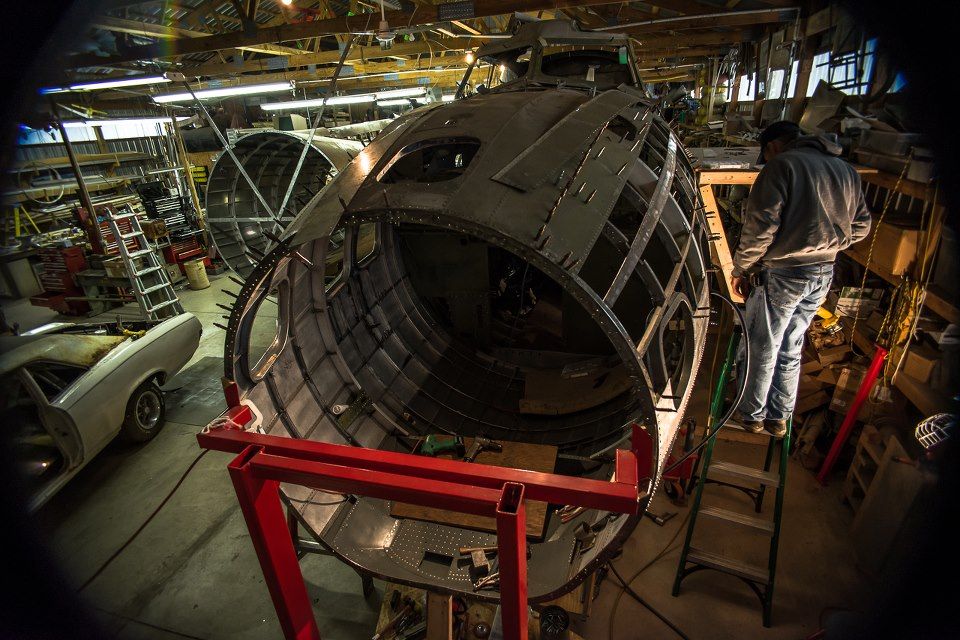 wide angle shot of the nose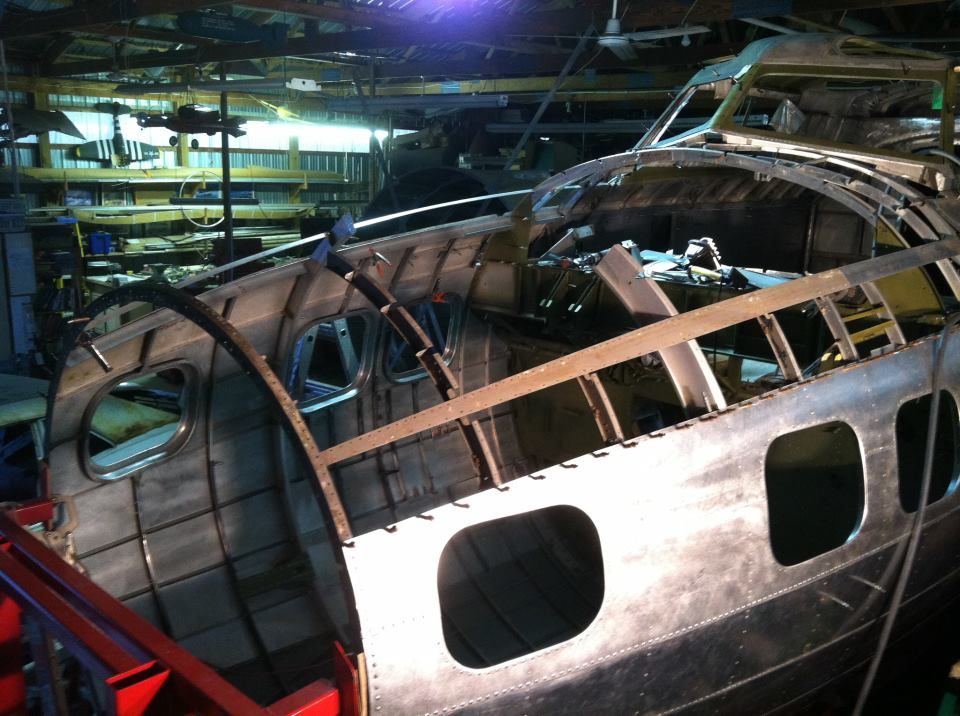 all skins and repairs done up to the top 1/3 currently under heavy repair/replacement. Once complete the entire front will be structurally sound for the first time since 1946
cockpit control box found only on E model aircraft. You won't see it on later models
our nose piece. It's missing a T shaped angle bracket that runs from the center top to the middle. Otherwise its complete.
heavy stringer/longeron replacement from bulkhead 6 to 10.
rivet line for that longeron replacement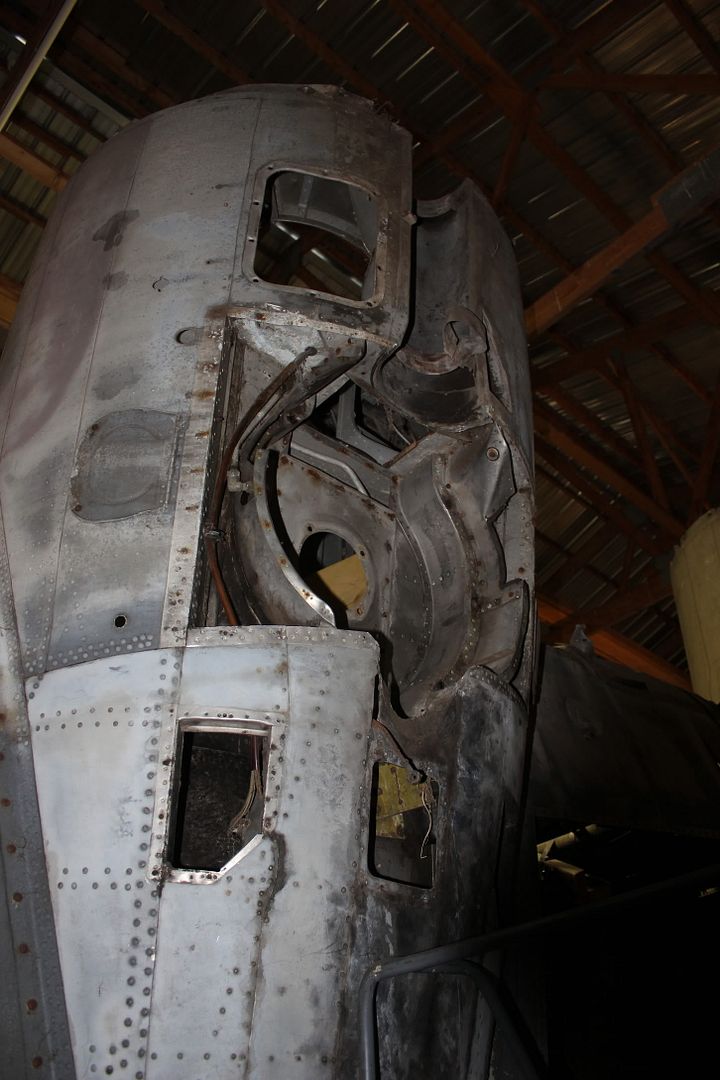 last supercharger removed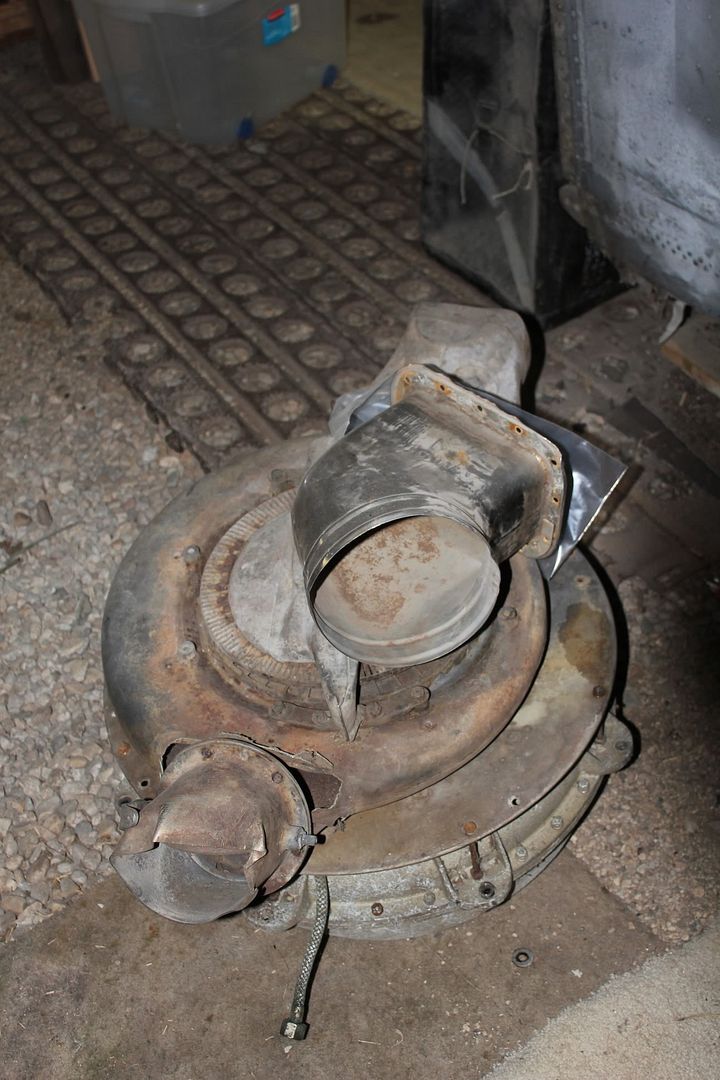 said supercharger
wing tank removed. you can see the damage......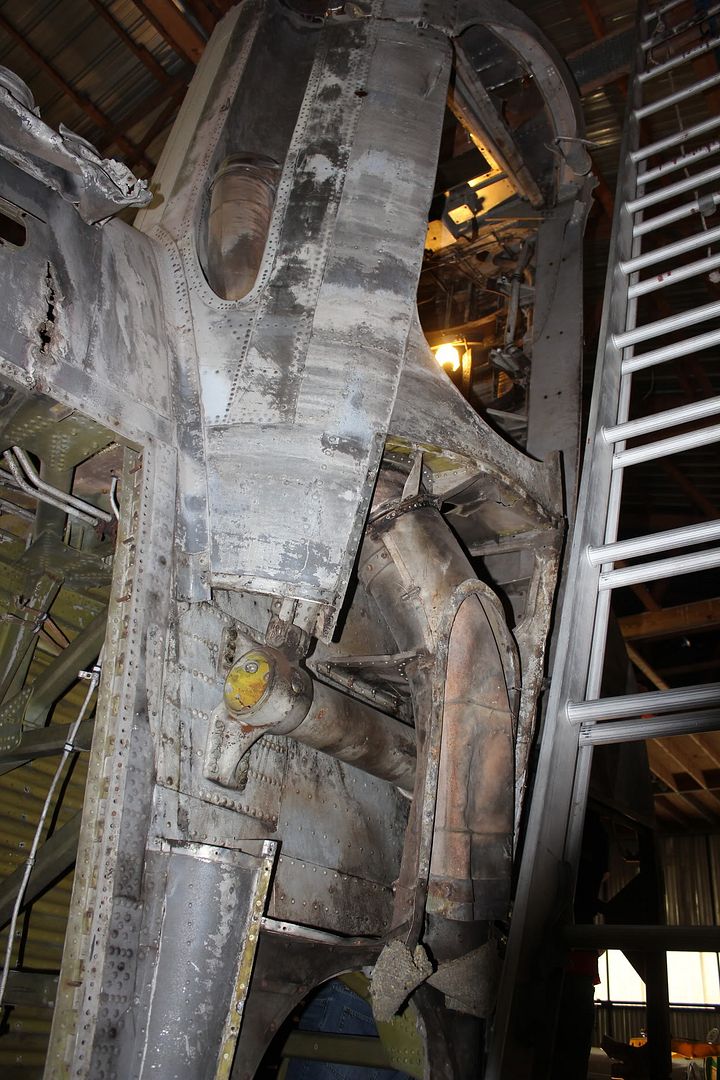 a long way to go but getting there
enjoy!