Just got a photo from Mike and wanted to share it with you all
A Major Milestone about to be reached!!!!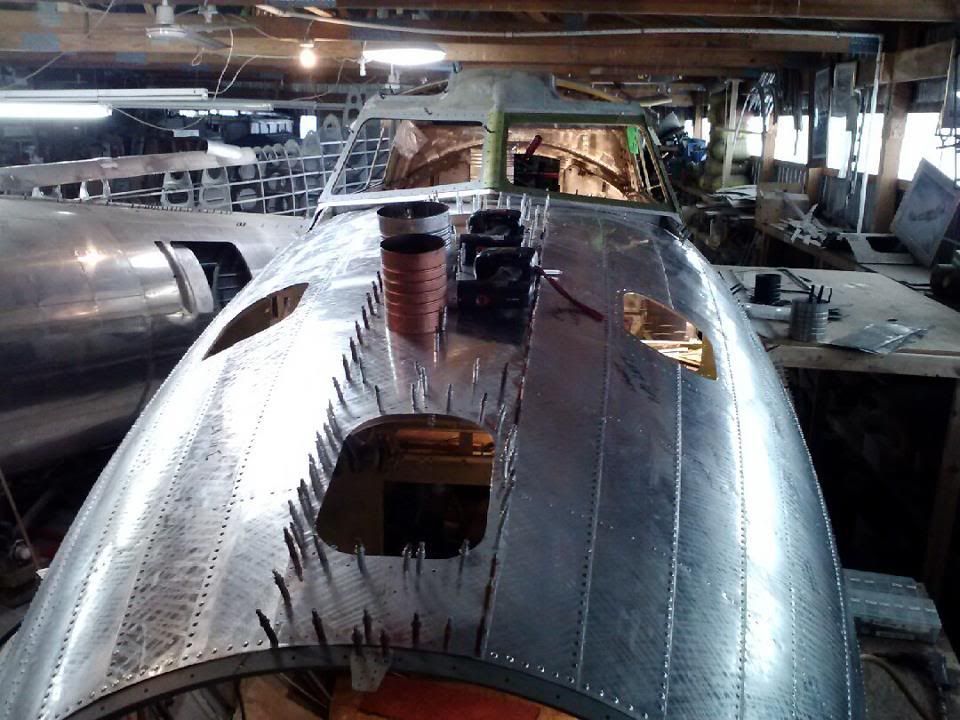 As you can see we have one panel left and then pretty much all skin and internal structure from bulkhead 1-7 is now fully riveted!!! Also when this is done the nose will be fully attached for the first time since the mid to late 1940's!
with the nose we went from this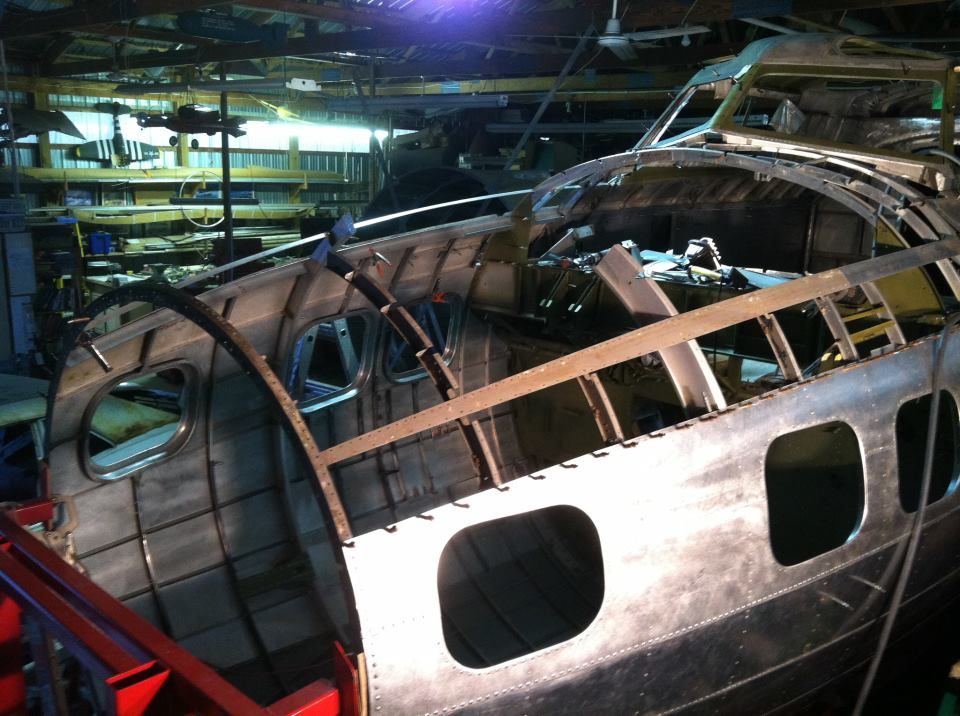 to the above photo in about 4 months. Now its on to bulkhead 7-11 pressing and replacing, and internal fitting out!!