hi everyone
sorry it's been so long since anything's been posted. Life has been very hectic for me so i've only been out to the shop a couple times since May. These photos are from last Saturday. As you can see a lot of work has been done.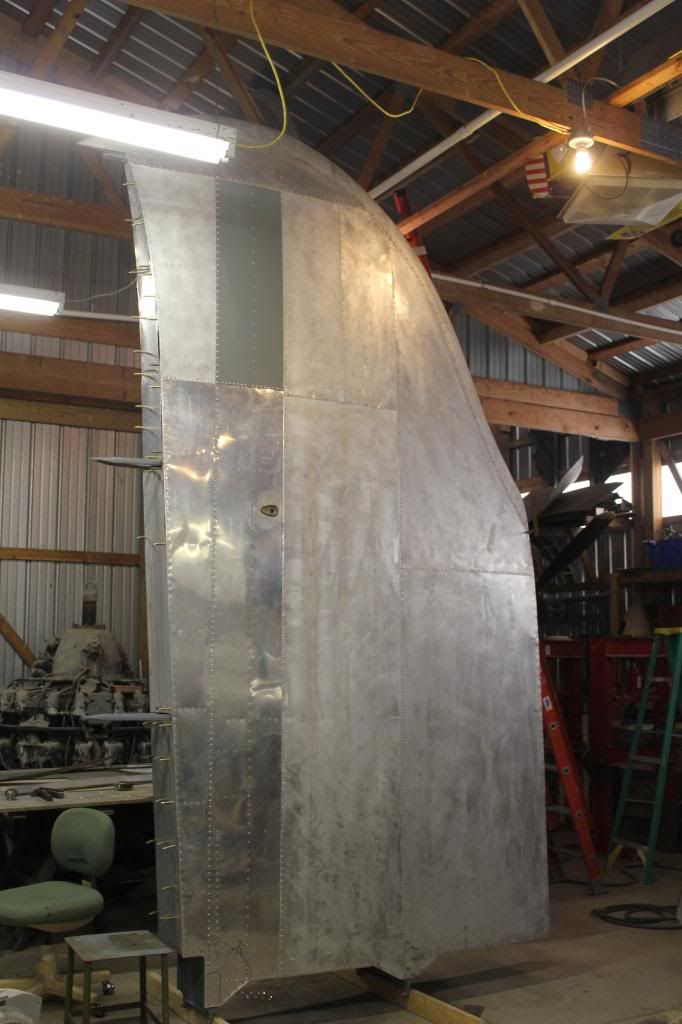 the fin is now 99% complete with just a few small rivnuts and closeout items left to finish.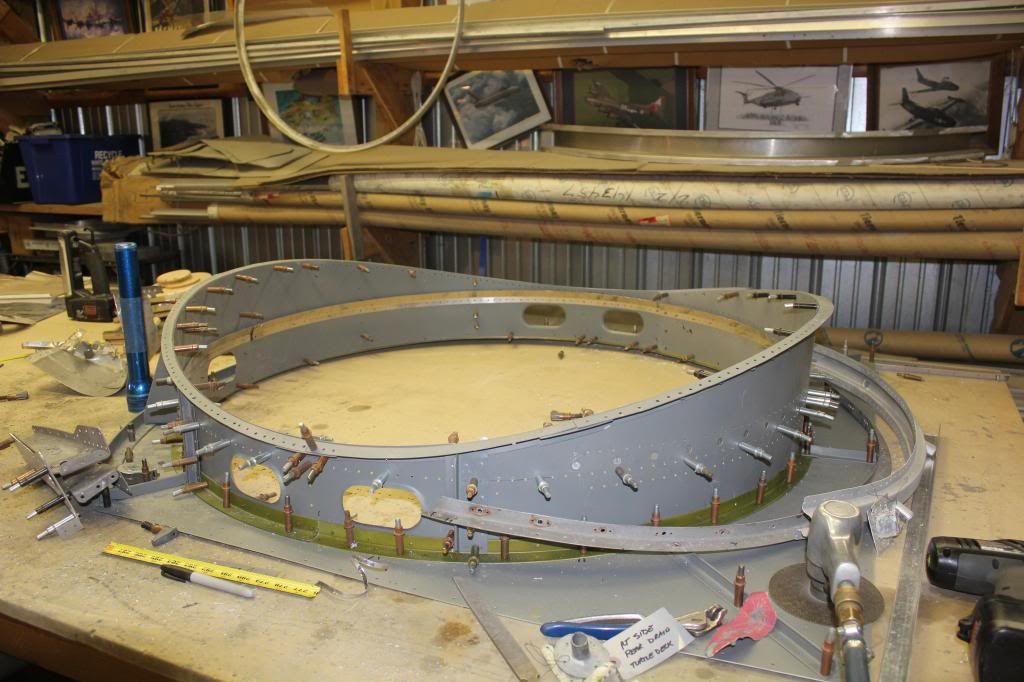 turret ring is been completely repaired and just needs final riveting and then it will be installed.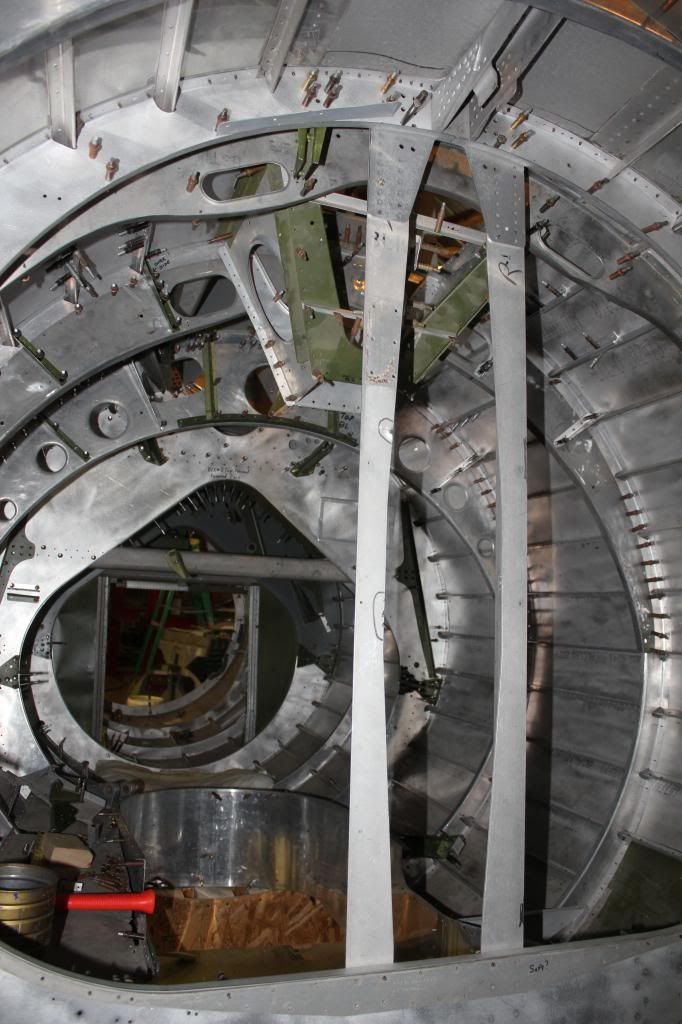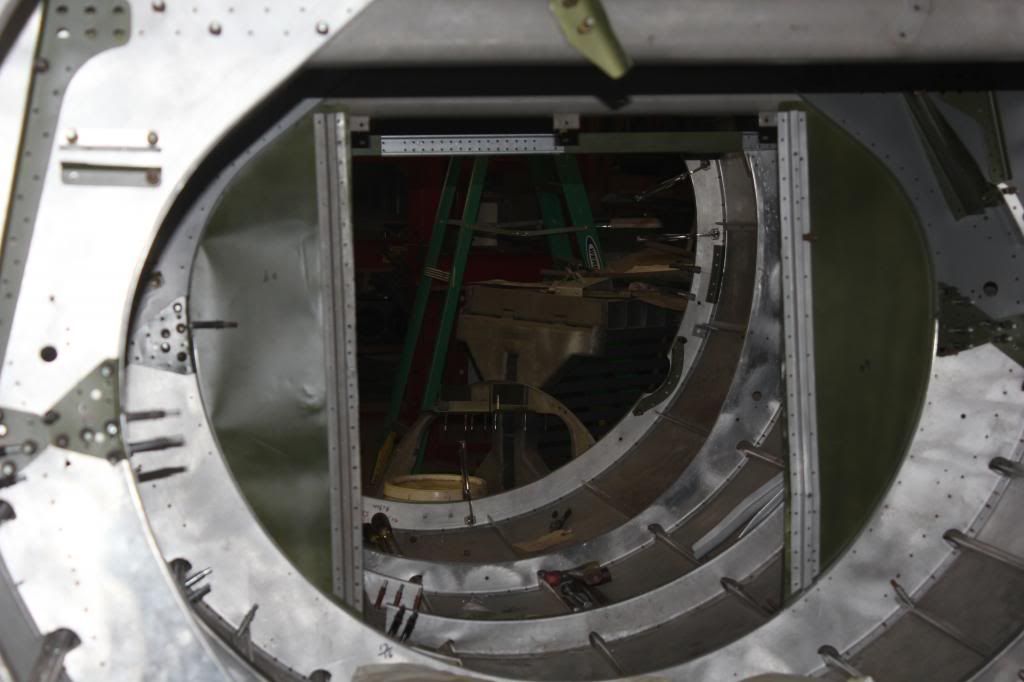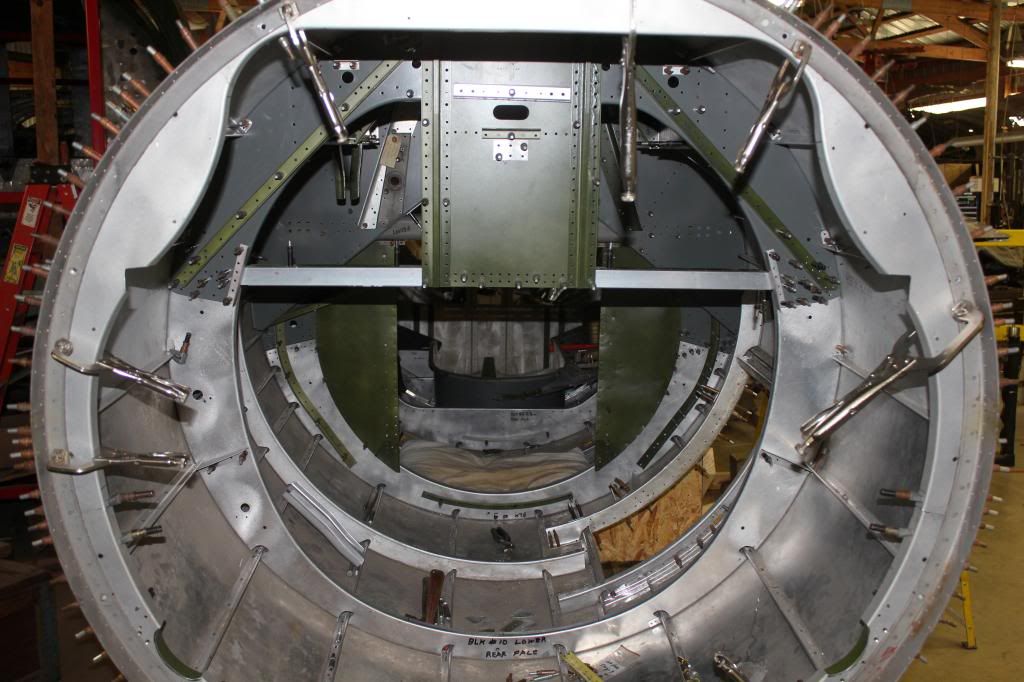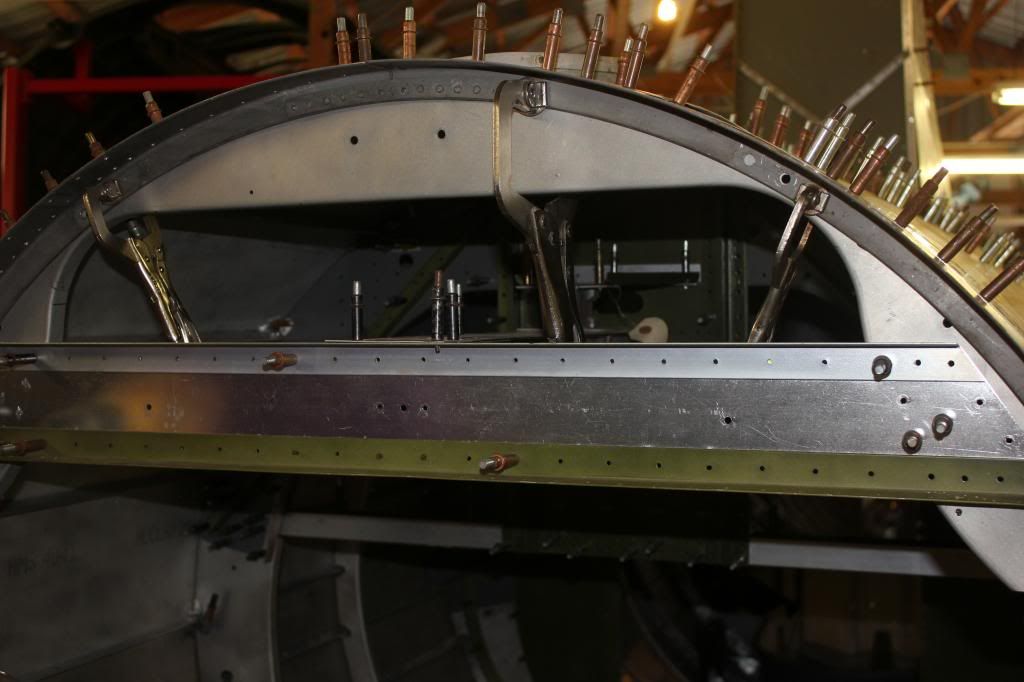 many many new parts, bulkheads, repairs completed from bulkhead 8-11
she's really starting to come together!