I dug into my picture archive, and found a pic I took of the drone at the Museum in Pensacola. Turns out it's not a Naval Aircraft Factory TDN, but rather an Interstate TDR. Same basic concept though..a remotely-piloted aircraft that could be equipped with bombs or torpedoes.
I once knew a guy who worked with TDNs (or possibly TDRs) during the war. He said they had a primitive TV camera in the nose, and he flew them from the back seat of a specially equipped TBM. He said they flew some practice strikes on a beached Japanese freighter, but I don't recall if he was involved in any combat operations.
And as long as we're on the subject, the museum also has an SNJ with a tailhook. I took the closeup for reference so I could scratchbuild hooks on the SNJs for the Wolverine model project. Note that this aircraft has a guard in front of the tailwheel, I'm assuming to keep it from getting fouled by the arrestor wire.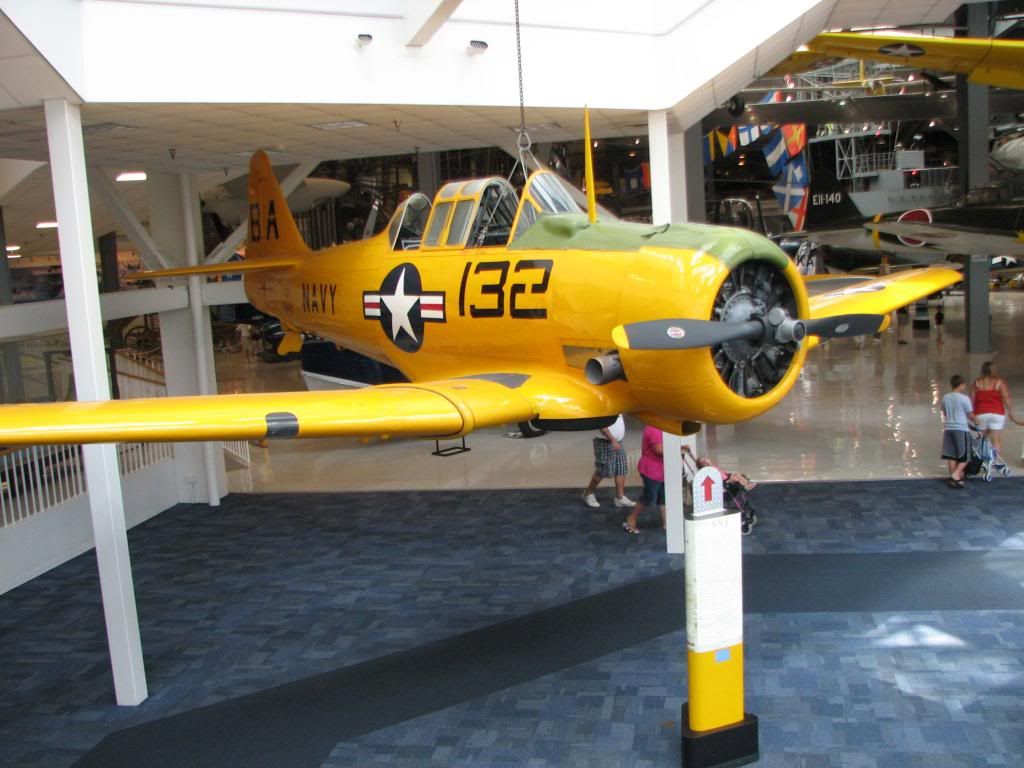 SN