We flew our Tiger Moth today! Yay us!!!
She performed flawlessly. We did three flights and almost two hours total. One small adjustment and she flew straight and level, hands off!
Before the first takeoff I headed down to the downhill end of the runway. This is how she looked coming down the hill (I was there to help Danny turn around. No brakes and ten foot high corn

)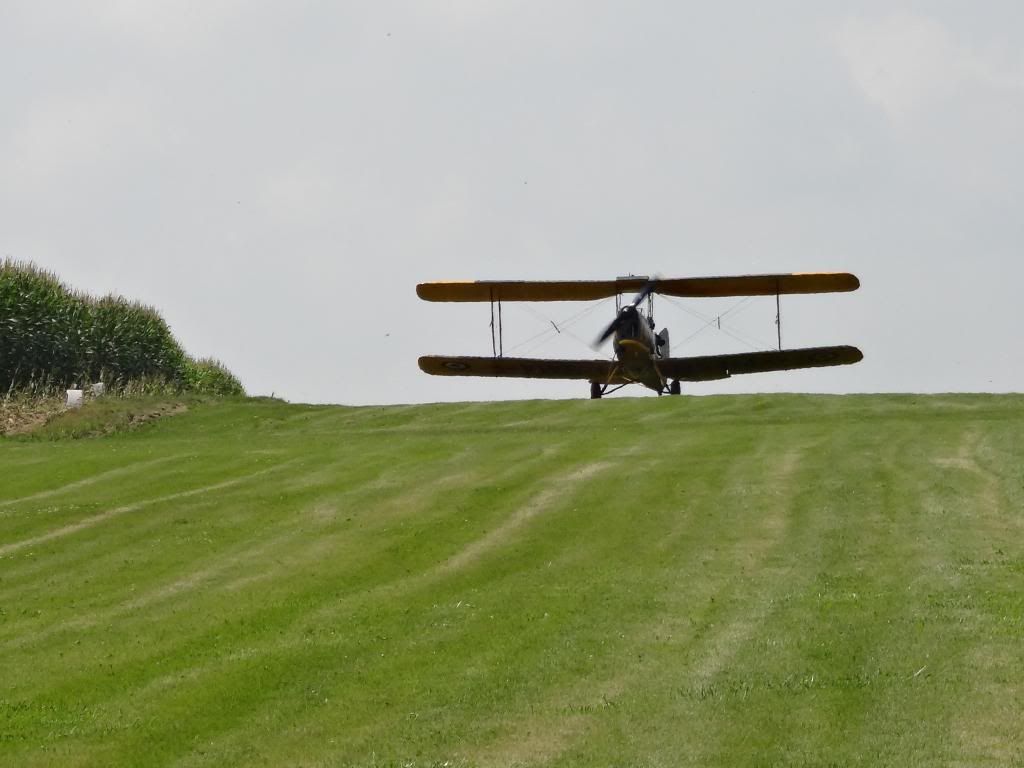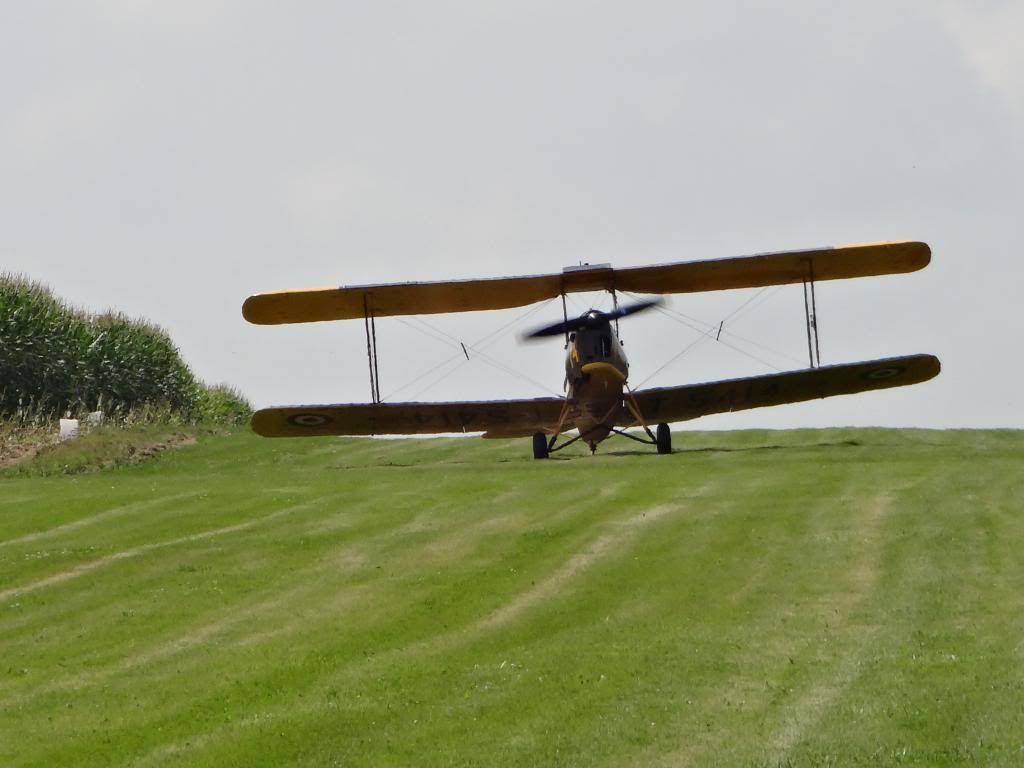 I got him turned around.
and......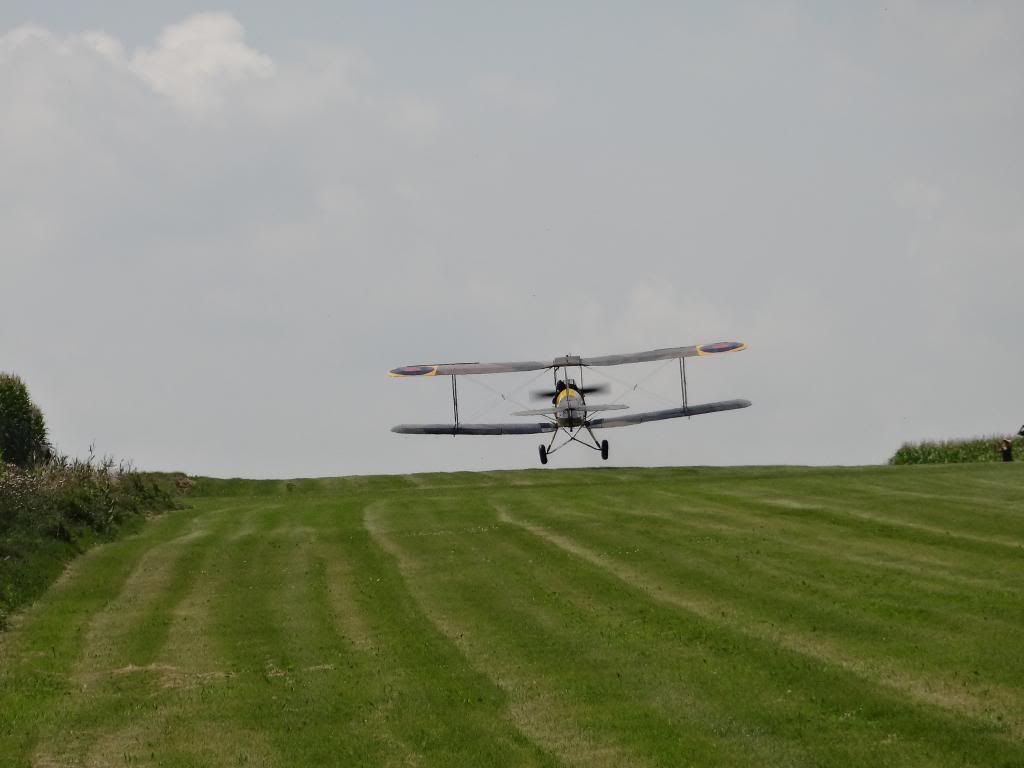 ......away she went! Danny did a fantastic job! He was the best test pilot we could have wanted. Thanks Dan

Here are the three happy owners with Mr. Wat Martin. Thanks Wat for all the expertise and hospitality!
Woo Hoo! A great day!


Andy