Hey Austin,
What a rush! Just got home.
A little background here,
I've been going to Geneseo since the mid 1980's.
I was fortunate enough to meet up with a wonderful friend there. Her name is Marilyn. She is the coolest, classiest lady anyone will ever have the pleasure to meet. I've known her for more than half of my life.
During the rebuild of our Tiger, Danny came up with the idea to name her after our friend Marilyn. I immediately agreed that this would be a great idea and sentiment. The Tiger wasn't ready for airshow time in July, so after about 25 hours of flawless shakedown flying we saw the weather forecast for this week and HAD to go for it.
Marilyn had no idea that we were naming the aeroplane after her. We wanted her to find out when we showed up with her name on the side.
Thanks to the help of my spy at Geneseo (I won't mention any names, but his initials are Austin Hancock

) the plan worked beautifully.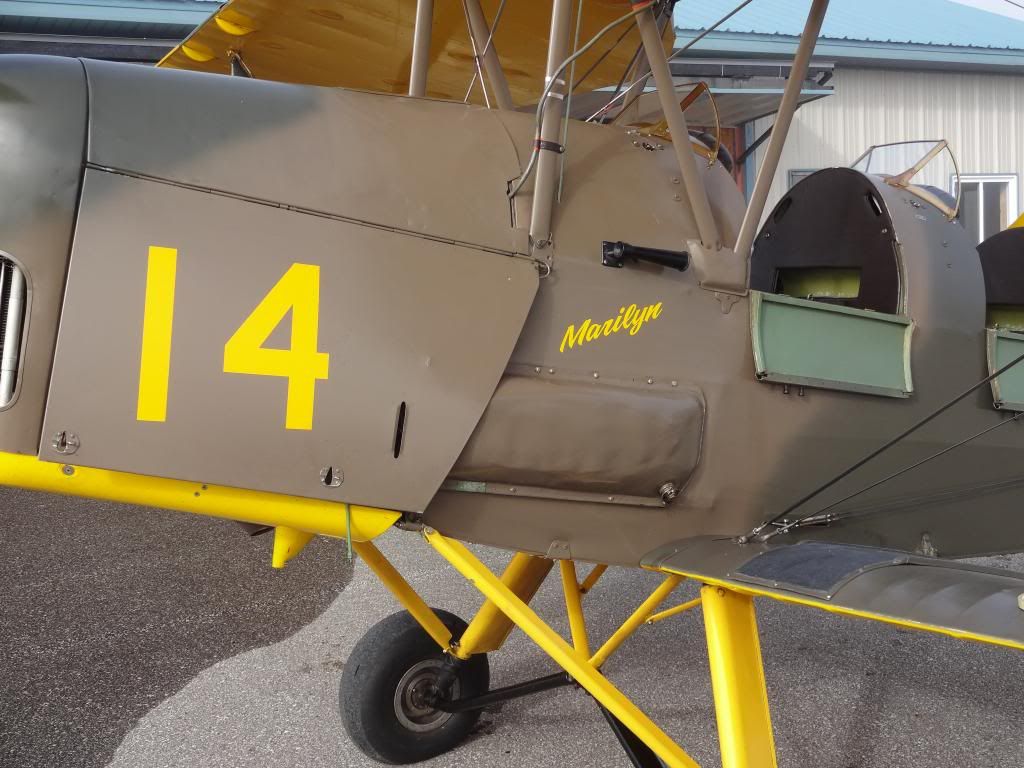 We added her name to the side of the Tiger
It was worth all of the effort. To get the waiver for not having a transponder and having special consideration for U.S customs to meet us at Geneseo, because we have to land on grass. (Huge shout out to U.S. customs

. Amazing!)
Since the get go I've visualized our Tiger on the grass at Geneseo. She looked beautiful!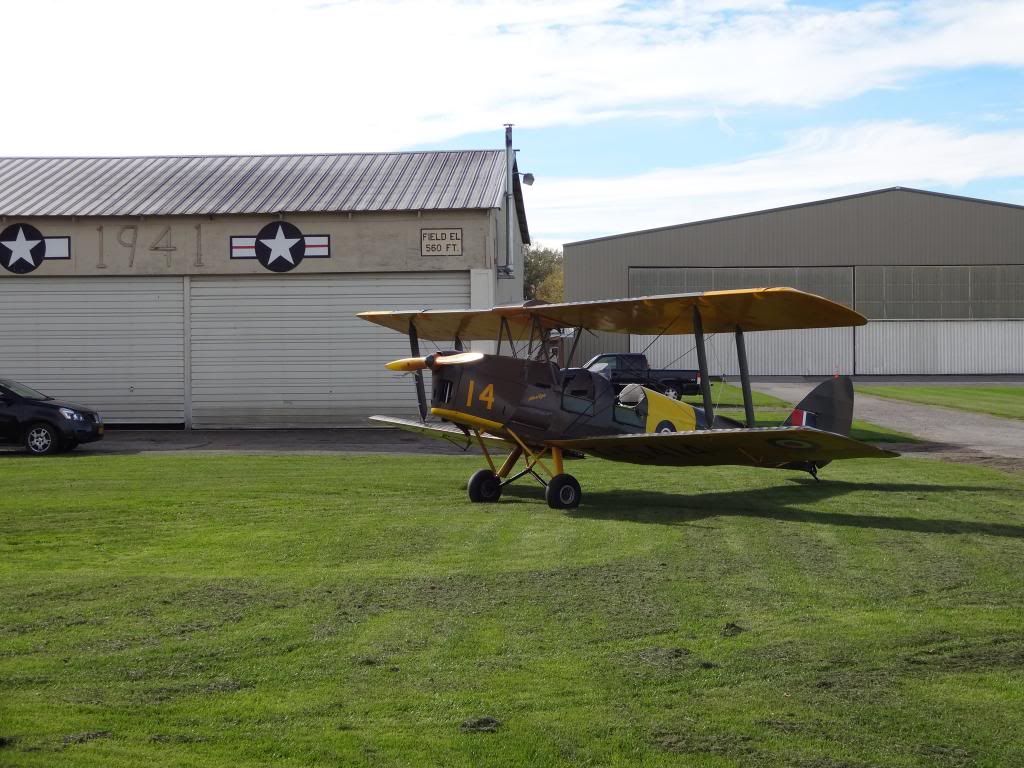 My friend Marilyn was moved to tears

mission accomplished.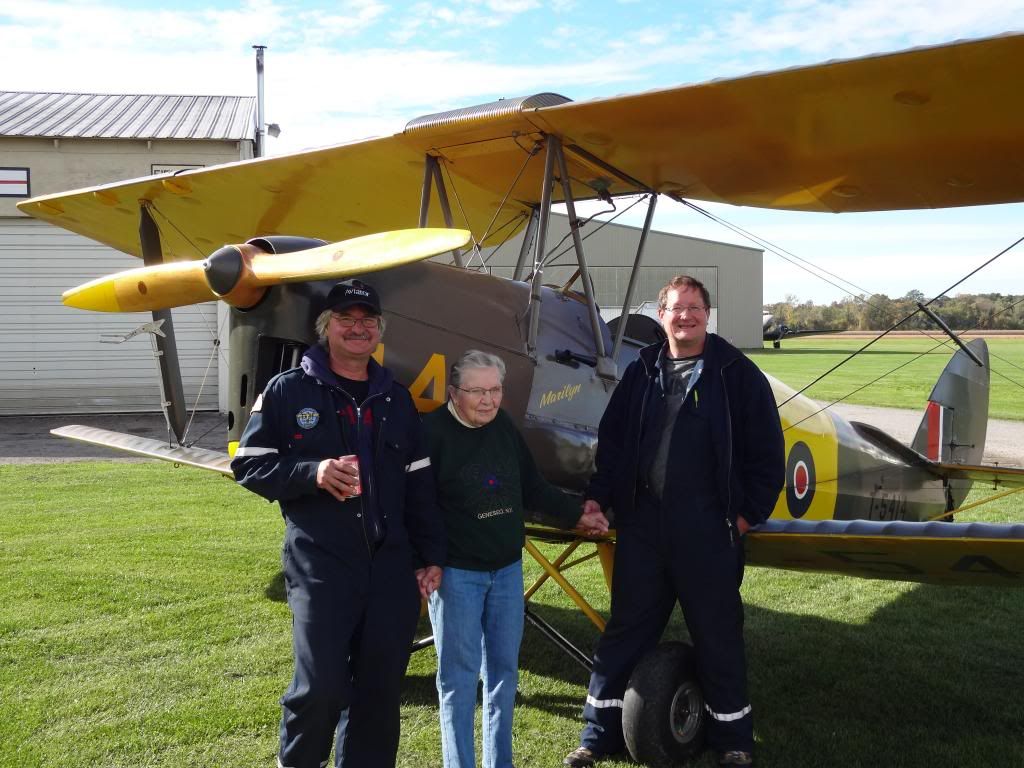 She had to go for a flight!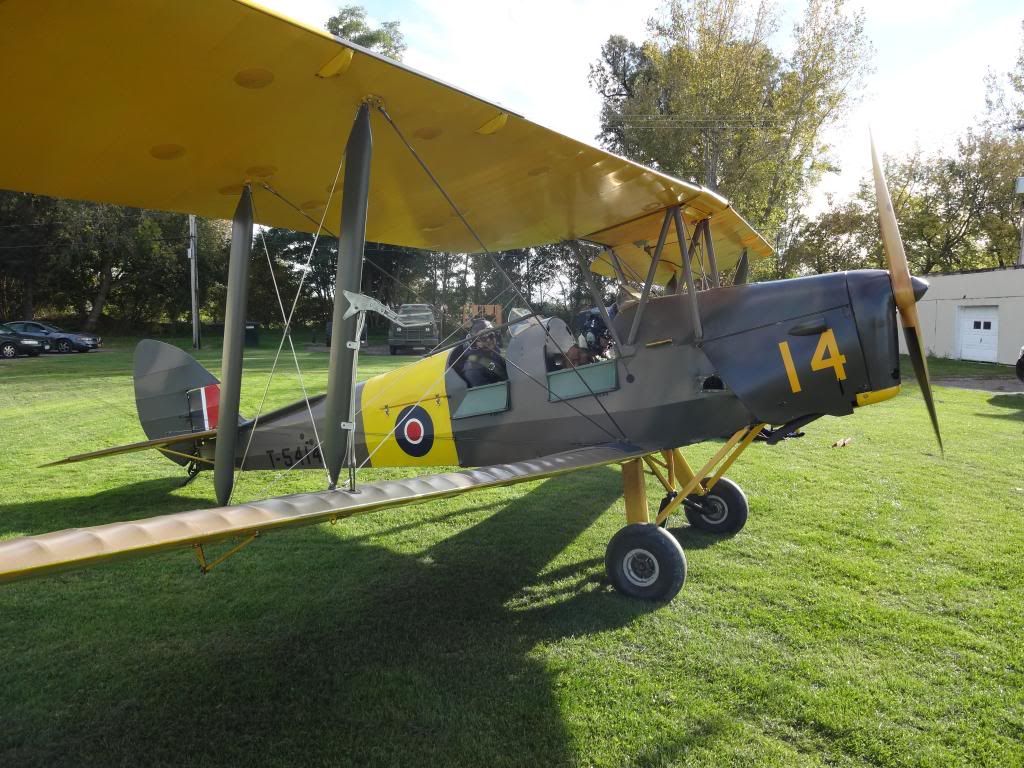 We spent the evening at Geneseo and had a fantastic flight home. Over 7 hours of flying in two days. She's running like she feels all of the love that's been lavished.
We got home feeling truly blessed.
Thanks again for the espionage Austin. Great to meet your brother. Keep us posted on your flying and we'll see you at airshow 2014!
Andy