Time to start laughing at me and my 3D machining.

It's ok, I can take it.
So, part of the LH partition has a formed recess to allow access to the oil cooler drain plug, clearance at least. I did a concept tool to see if what I wanted to flow form would work. It did but I didn't have the correct contour. Again, PVC plate for the form.
Now, having the complete set of drawings, I was able to obtain the cross section view and create a template.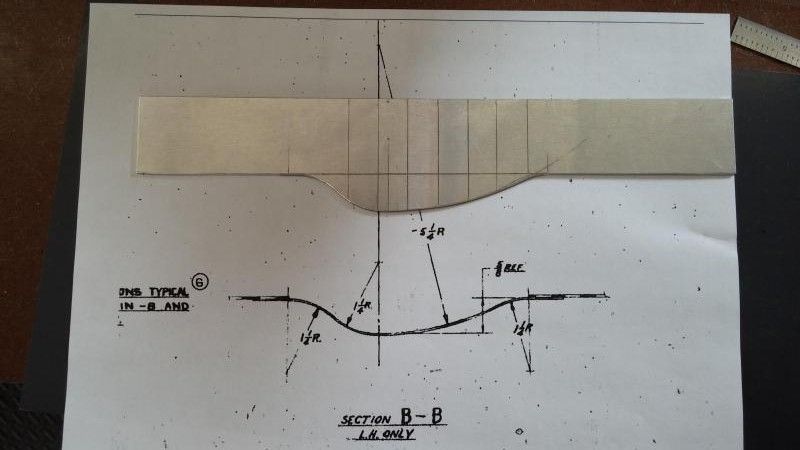 I lay out a grid and pick up the approximate center of the radius and then do the same on 1" PVC plate.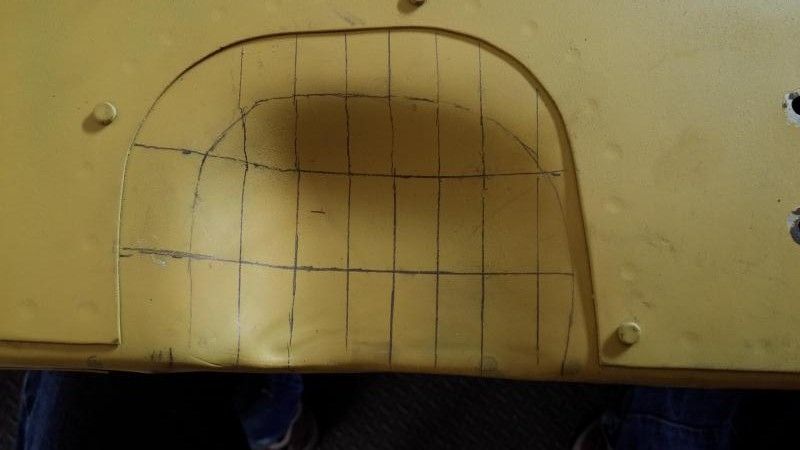 Next, I detail the lay out a little more and then using the template, calculate the depth of the contour at each intersection. I will then drill using a #40 drill bit to the depth I calculated.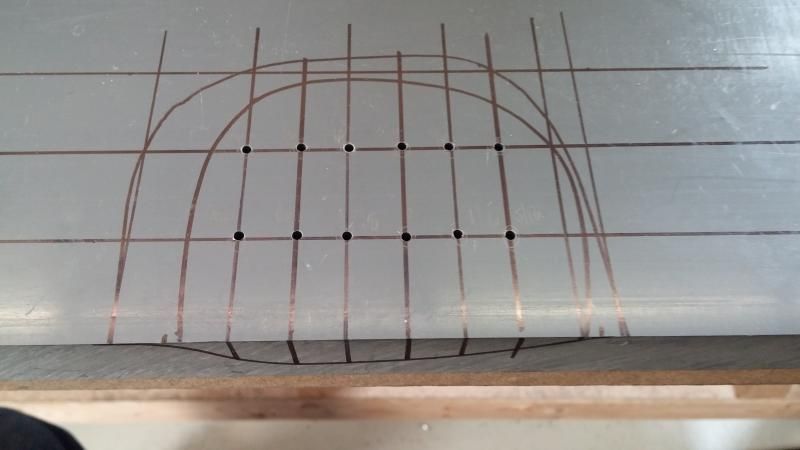 Here is where the "Mill" comes in. I will cut down to the drill hole stopping points, or close and then carefully finish the contour. I will then be able to make a blank and flow form the piece. This is only a part of the piece though and I'll get to the rest as we move forward. This, I think will be the easiest. The other half of this same piece involves 90 degree bent flange and a reverse curve...