Fri Apr 05, 2019 11:59 am
Harada newly completed Ki-43 Oscar
Nice restoration!
Have to visit someday....
http://warbirdsnews.com/warbirds-news/nobuo-harada-rebuild-nakajima-ki-43-hayabusa.html
https://www.pacificwrecks.com/aircraft/ki-43/harada/ki43-oscar-harada-collection.html
Sorry only pics I could find.
http://www.car-airmuseum.com/en/airplane/index.html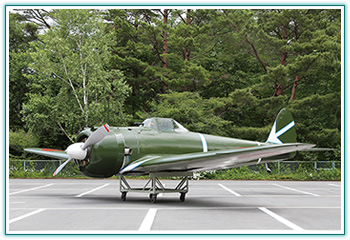 Found more here!
https://ww2aircraft.net/forum/threads/am-i-the-only-person-in-the-world-whos-a-fan-of-the-ki-43.44864/page-10
Fri Apr 05, 2019 7:53 pm
Any word if he is going to restore the landing gear and install it? Or if there is even landing gear for it? Excellent job (as always). Whats next? Tony? Nick? Betty Wings?!?
Sat Apr 06, 2019 9:38 am
Wow that does look great. I was surprised by a 2 bladed prop.
Sat Apr 06, 2019 5:19 pm
An ex-Fighter Collection project, came from the Australian War Memorial in exchange for a MiG-15 from Russia IIRC.
Mon Apr 08, 2019 8:21 am
I read on one of the forum that the gears are being worked on and installed soon.

As for the Betty and the wings....I guess the main issue may be display space...but would that look sharp or what????
Tue Apr 09, 2019 8:43 am
Oh how I wish there were more photos. Thanks for posting.