So the aircraft had gone to Laughlin in 1965 and stayed there until all T-41A training was solidified at Hondo AFB TX in 1973. The T-41s served at Hondo until 1993. That is roughly when the Ohio Civil Air Patrol acquired this aircraft.
The Civil Air Patrol upgraded the aircraft with a backup vacuum system, a heated pitot tube, dual KX155 radios one with GS, a modern intercom and beacon,an ADF, and a few other doo dads. N5113F participated in numerous SAR and ES adventures, and I am trying to track down that history right now. At the Sheriff's department, the aircraft has a history of numerous drug busts, gun busts, hot pursuit, reconnaissance, and participated in the operation to catch the Ohio highway sniper:
http://www.foxnews.com/story/2004/03/16 ... spect.html
I had not flown a Cessna for years when I went to pick it up, and I did not have to fly the T-41 when I went through UPT because at the time (1989) that was waived if you had a Private Pilot's licence, so I missed the Hondo experience. I figured that I would go up with Dan for a few patterns, but that was not to be. A lot of locals from Hillsboro Ohio were very attached to the plane for sentimental reasons, and a small crowd had formed with local dignitaries, a WWII mustang pilot, the local flying club, the Sheriff etc. I was trying hard to conclude the financials and make sure the paperwork was right, then I realized, they were waiting for me to zoom off for the photo op. I did have 500+ hours in the 172 from years back, and I was legal due to my ATP and company annual counting as a bi annual, so I did a good walk around with Dan, jumped in, fired it up following the checklist closely and zoomed off.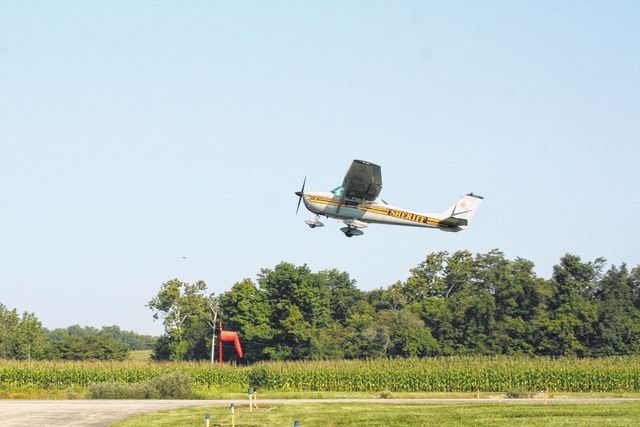 After the uncomfortable few moments of trying to get the gear up,

it all worked out fine until I landed in Tennessee. The less said about that, the better. I had a great trip home to Bartow Airport, near Lakeland and Winter Haven Fl.