Fri May 17, 2019 5:11 pm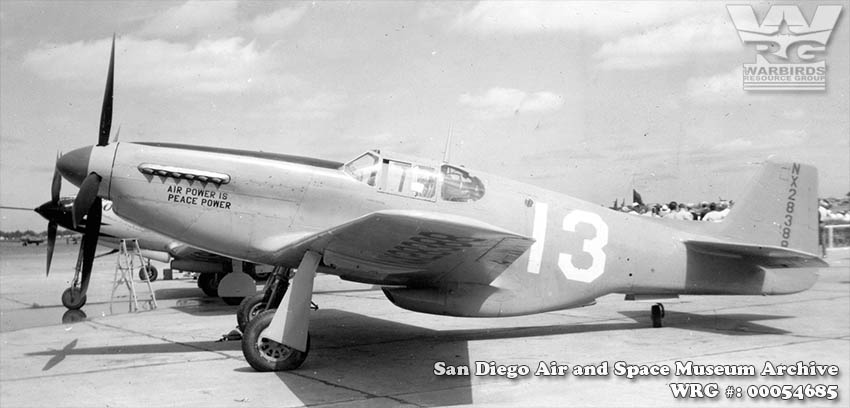 P-51 MUSTANG/43-24760
Last info I have is 2003, anybody have more recent info?
Fri May 17, 2019 11:48 pm
Decamara wrote:https://www.thisdayinaviation.com/jackie-cochrans-north-american-aviation-inc-p-51c-mustang-racer-n5528n/
Wow, thanks for that.

Sat May 18, 2019 12:46 pm
With regard to P-51B 43-24760, I've been of the understanding for some years now that there has never been a restoration project. I recall that Mike Coutches' grandson even commented on this forum a few years ago that he was not aware of any such project within the family. As is described in the article linked above, the aircraft was substantially destroyed in 1948, killing pilot Sampson Held. What was left would have been a collection of parts - possibly still with the Coutches family, or sold on to help in other restorations (as I seem to recall reading).

Some parts from the crashed/wrecked P-51C "Thunderbird", with the crafted serial number of 2925, survive today, registered as N150LP to Warren Pietsch, as is also described in the article linked to above. That aircraft/identity is available through AirCorps Aviation as a project that could be reborn again, back into a flying P-51C, if a buyer can be found.
Mon May 20, 2019 6:49 am
The attached link and info is very interesting, thanks Decamara!
The "insider knowledge" world of warbirds is a strange place... There may be some great news regarding the "Thunderbird" aircraft/project in the near future. Sometimes new information is old quickly.