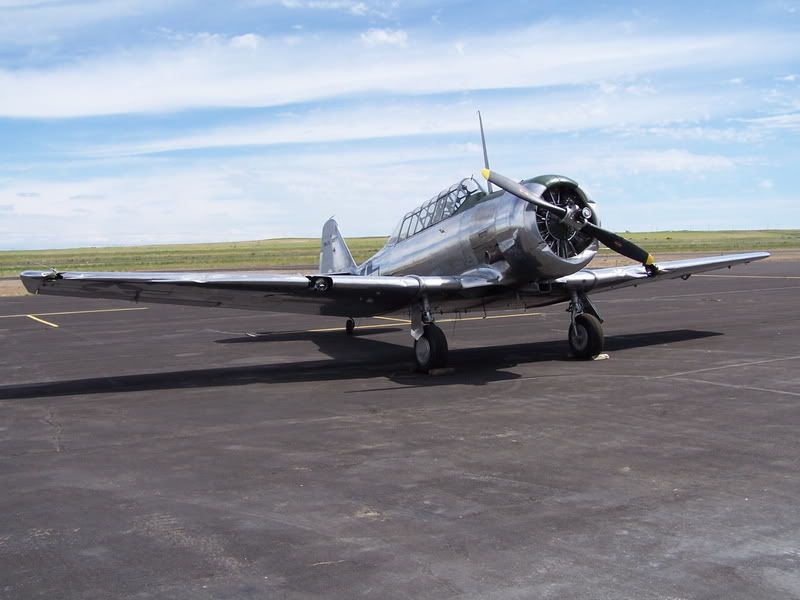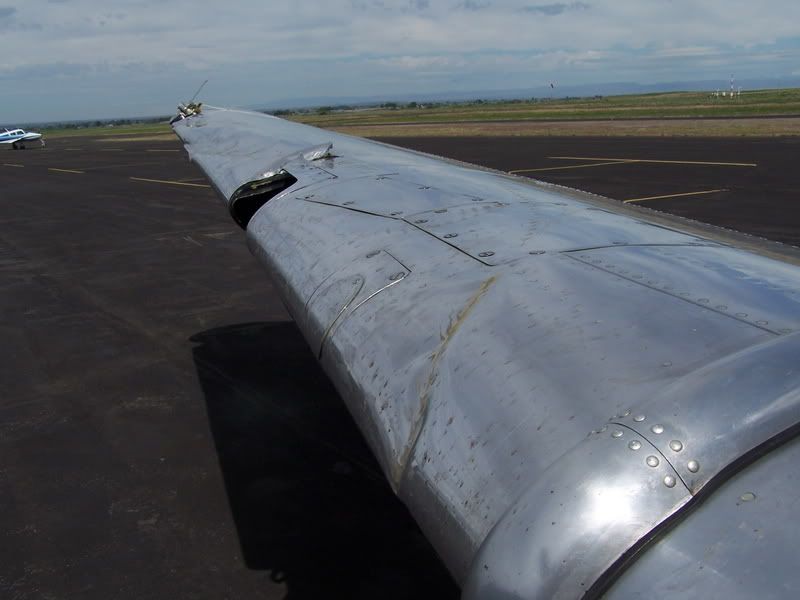 On June 3, 2006, about 1830 mountain daylight time, a North American SNJ-6, N45CK, sustained
substantial damage when it struck a power line during cruise flight near American Falls, Idaho.
Following the collision, the flight continued to its destination and landed without further incident.
The commercial pilot and the passenger aboard were not injured. The airplane was registered to Rudy
& Sylvia Airways LLC of San Diego, California, and operated by the pilot. Visual meteorological
conditions prevailed for the 14 CFR Part 91 cross country flight from Afton, Wyoming, to Jerome,
Idaho. The flight departed Afton about 1734 and arrived in Jerome about 1855.
The pilot reported that it was cold at a cruise altitude of 8,500 feet msl, and he decided to descend
to warmer altitudes. He descended to follow the Snake River. He checked his aeronautical chart and
"didn't observe any charted power lines crossing on the segment of the river" that he was flying. He
descended to "about 100 feet above the river" and followed the river. He saw three wooden poles and
a crossbeam located along the edge of the river, did not see wires, but "made the immediate
assumption that there were wires." He pulled up and heard a loud bang as the airplane struck the
wires. He also saw a blue flash. After determining that the airplane was "able to continue safe
flight," he made a decision to proceed to Jerome, where he was able to make a normal landing. The
pilot examined the airplane and reported that the pitot mast was torn from the right wing tip, the
leading edges of both outer wing panels were damaged, and there were two puncture holes in the fabric
of the left aileron. The pilot stated that "there may have been many contributing factors to this
accident but I simply should have had more altitude in order to avoid any possibility of a wire
strike."
1 0 0
1 0 0
58
4103
06/2005
Class 2
Airplane
Flight Instructor; Commercial; Multi-engine Land; Single-engine Land
Visual Conditions
Day
Part 91: General Aviation
Manteca, CA
Taigh E. Ramey
Rudy & Sylvia Airways LLC
None
Substantial
Pratt & Whitney / R1340
Reciprocating
Retractable - Tailwheel
121-422-39
North American / SNJ-6
Airplane (not Homebuilt)
Jerome, ID
Afton, WY
1830 MDT
06/03/2006
American Falls, ID
None
N45CK
SEA06CA111