This is the last one of the "Rolla 3s". Coronavirus has screwed up my plans for removing the aircraft (again) so I am offering the aircraft for what is hopefully the last time.

A bit of history on the aircraft:
Originally being built in Long Beach for American Airlines (named Flagship Toledo, if memory serves me correct), it was impressed into service when the US joined the war. She was sent to Morrison Field in West Palm Beach Florida for use in the 27th AAF Ferrying Wing (later renamed Caribbean Wing) for the war. In June 1945 she started flying for Eastern Airlines. In 1949 she moved to Frontier, 1952 to Southern, 1953 to Zantop, & then to Capitol. In 1956 she was converted by Remmert-Werner, of St. Louis, to a corporate/executive configuration for the Union Camp Paper Company after which she went to Pepsi Co. In 1973 She was purchased for cargo operations. The owners flew her in the 50th anniversary of DC3s flight in 1986. In 2008 she received some damage from a tornado, and she has sat since. I purchased this aircraft at the end of last year, and have current registration with the FAA. Military Serial number is 43-2000, FAA reg is N486C

The fuselage has some damage on the copilot side just forward of the engine, it is in between bulkheads. There is corrosion above the pilot windshield (the spot they all get it). The left (pilot) wing appears undamaged. The right (copilot) wing will need repaired. The center section looks good, but has some corrosion on the fuel tank covers. The vertical & horizontal appear in good condition. I pulled up the plywood floor to look under the floor, the inside of the fuselage is full of zinc chromate & has very minimal surface corrosion. CorrosionX has been sprayed throughout the airframe. Walls are covered in cargo plastic. Center section is bolted together, not riveted, which means you can disassemble and fit them in a shipping container relatively easy. Wings have bolted rear/flap section as well, which allows them to be transported flat, without over size load permits. I have a box full of paperwork from the mid 50s to 80s.

*It had an air stair door, & smaller rear cargo door up until the cargo operators acquired it in 1973 when they converted it & installed the double cargo doors*

The aircraft is located at Rolla-Vichy Airport, Rolla Missouri (about an hour & half west/southwest of St. Louis)

I am having an issue getting more photos to post, if you are interested, send me a message & I can give you a link to photos.

Price is 16,000 USD, may entertain trades of other aircraft


I figure it will be asked;
ADA Red/N47FJ is being put on static display in Michigan.
N51938 was damaged beyond repair in the tornado, and is now a motorhome (look up "The Fabulous Flamingo" on youtube)
N1350A is undergoing a turbine Conversion at Basler.
All other C47 parts at the airfield were sold off, this airframe is the only that remains.
Attachments: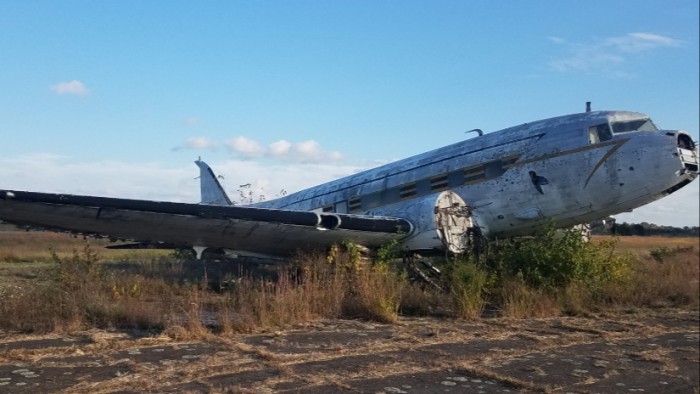 20201207_155243.jpg [ 268.67 KiB | Viewed 1298 times ]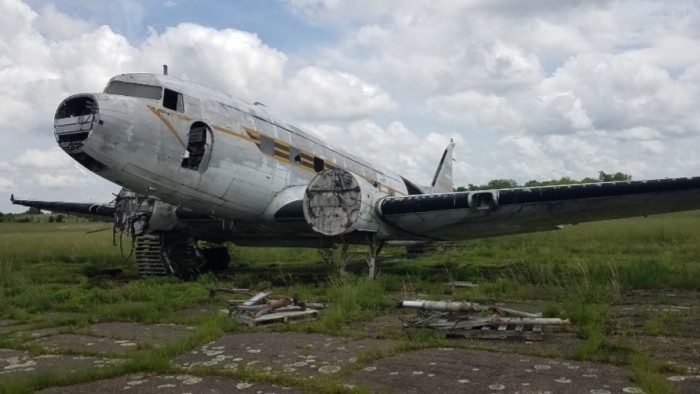 20201207_154548.jpg [ 298.76 KiB | Viewed 1298 times ]