This is my first update, so I hope im doing this right... but here is in update on our C-123K, 54-0664, "Thunder Pig" or "The Pig" as it is shortened to around the hangar.
http://www.warbirdregistry.org/c123regi ... 40664.html
Here is our History of it:
4 May 1954: Manufactured by Fairchild Aircraft Corp., Hagerstown, MD and delivered to the USAF
May 1954: To 513th Troop Carrier (Assault Group – Tactical Air Command), Stewart AFB, TN.
November 1957: To Middletown Air Material Air Area, Olmstead AFB, PA.
March 1958: To 551st Airborne Early Warning and Control Wing (Air Defense Command) Otis AFB, MA
October 1959: To 4650th Combat Support Detachment (ADC) Stewart AFB, NY
March 1960: To 4603rd Consolidated Maintenance Squadron (AMC) Stewart AFB, NY (Deployment to Myrtle Beach AFB, NC
May 1962: Deployment to Wright-Patterson AFB, OH
February 1964: To 1st Air Command Wing (TAC) Hurlburt Field, FL
July 1964: To Rome Air Deployment Center (AF Systems Command) Griffiss AFB, NY
June 1965: To AF Missile Deployment Center (AFSC) Holloman AFB, NM
January 1966: To Aeronautical Systems Division (AFSC) Wright-Patterson AFB (To designation UC-123B, defoliant configuration)
April 1969: To Hayes Aircraft, Napier Field Dothan, AL
May 1969: To Fairchild Aircraft Hagerstown, MD (To designation C-123K)
October 1969: To 317th Tactical Airlift Wing (TAC) Lockbourne AFB, OH
July 1970: To Military Aircraft Storage and Disposition Center (Davis-Monthan AFB, AZ)
September 1971: To Hayes Aircraft Napier Field Dothan, AL
Dec. 1971: To 906th Tactical Airlift Squadron (USAF Reserves) Lockbourne AFB, Deployment to England AFB, LA
June 1975: To 355th Tactical Airlift Squadron (AFRes) Lockbourne AFB,OH
February 1976: Lockbourne AFB renamed Rickenbacker AFB
June 1981: To Military Aircraft Storage and Disposition Center (Davis-Monthan AFB, AZ)
May 1985: Declared surplus dropped from AF inventory
April 1994: Crew from Air Heritage left for Tuscon, AZ to assess project to bring C-123k "home"
April 10, 1994: Second crew comprised of 3 volunteers left for Tucson, AZ to assist crew. C-123 reported to be in better condition than expected and my be flyable in as little as 2 weeks if all goes as planned.
May 6, 1994: TEST HOP!! Aircraft Commander Bob Hudock and pilots conducted the test flight and reported that the flight was a success.
May 7, 1994: Took off from Davis-Monthan AFB and landed in Midland, TX, blew tire on landing. Removing the aircraft from the runway was a monumental task after 7 hrs of hard work. With the help of the Confederate Air Force and Thunderbird Aviation a tire was loaned to the crew that had to be shipped in from AZ. A significant hydraulic leak was detected also.
May 9, 1994: Removed panel in wing to find hydraulic leak, in driving rain storm.
May 10, 1994: The tire was air-freighted in from AZ. Tire was changed in horrible weather so the crew was forced to stay another night.
May 14, 1994: C-123K Serial # 54-664 lands at Beaver County Airport at 4:00pm!!
Photos:
2010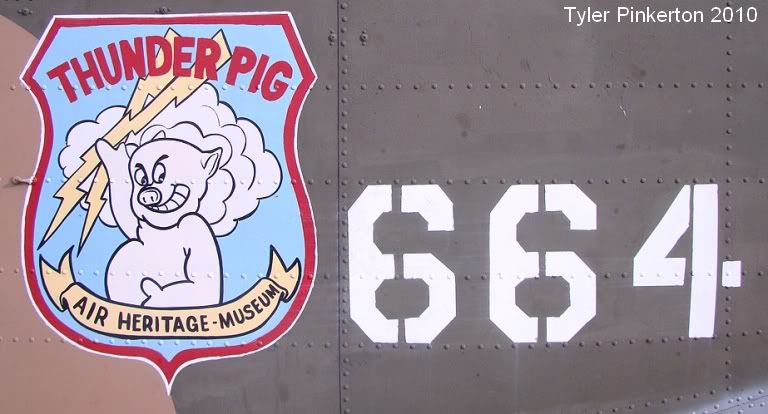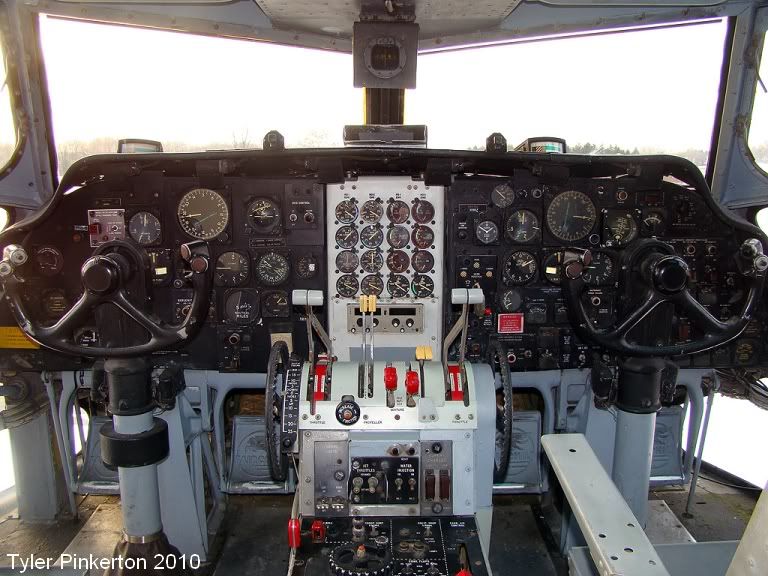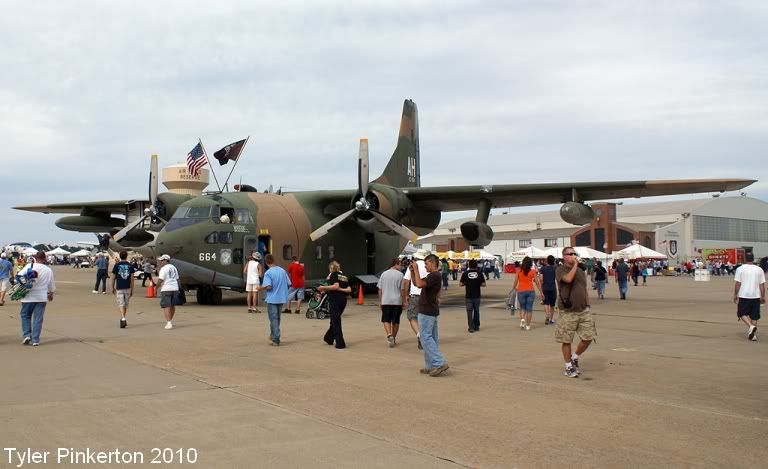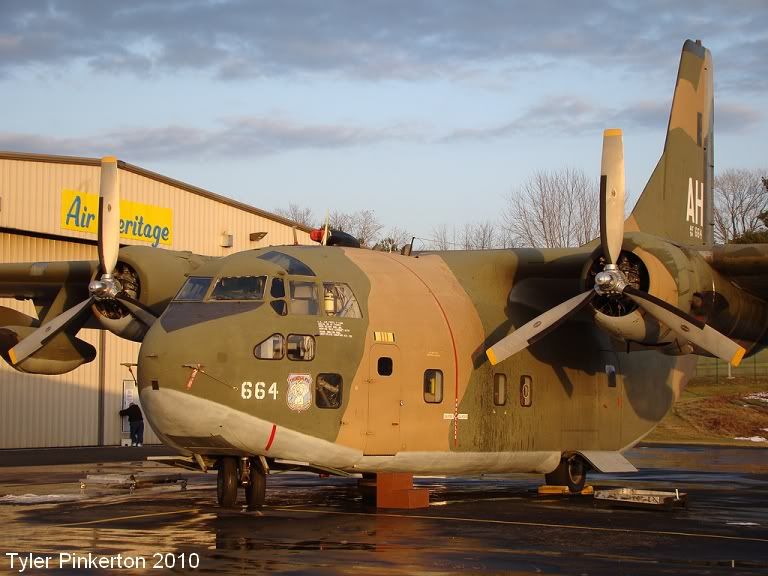 2011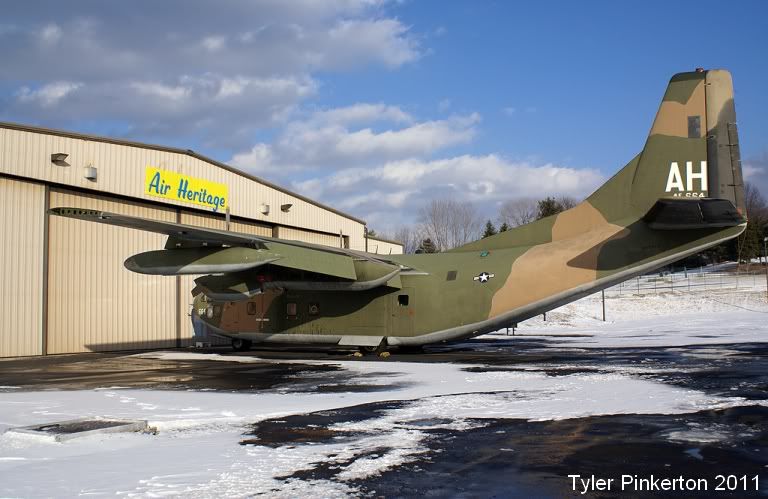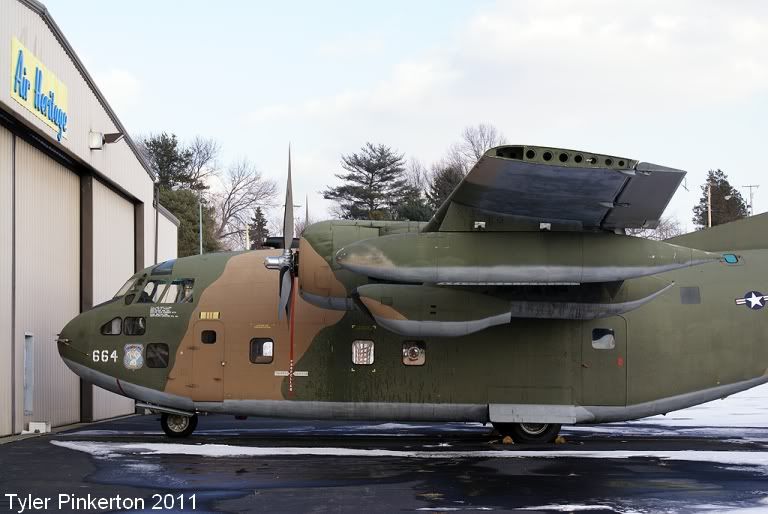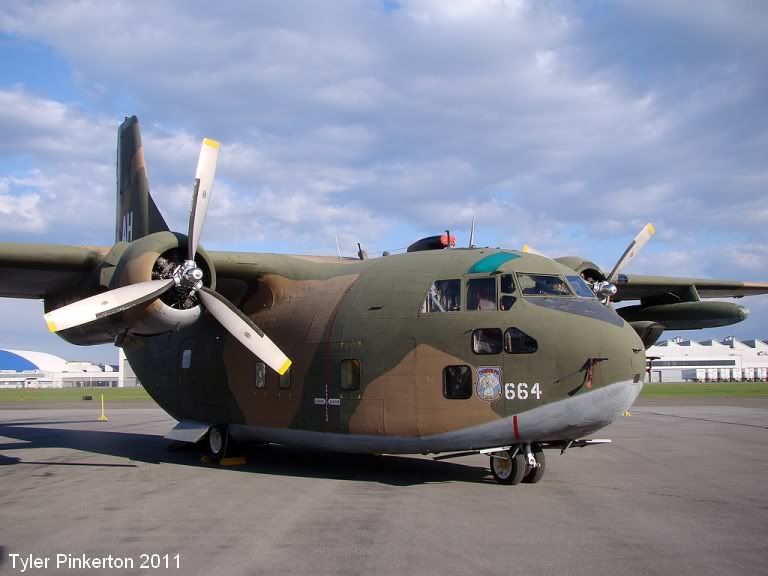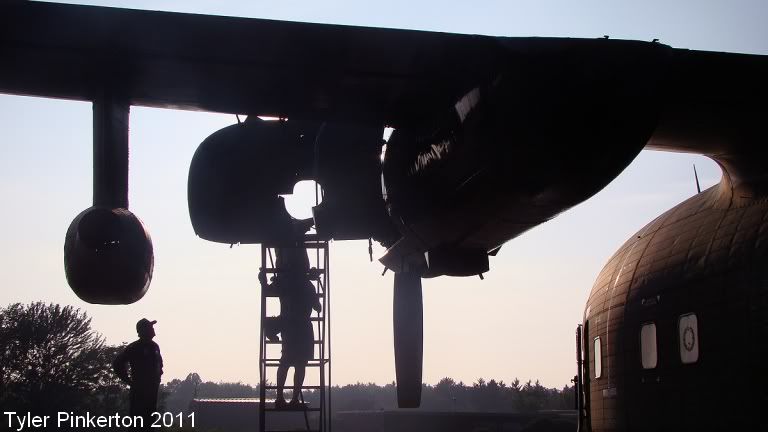 2012