Fantastic stuff! Being a native Michigander I've always been fascinated by the Lake Michigan Carriers. About ten years ago ship modeler Bill Waldorf approached out model club with a project. He was scratchbuilding a 1/72 scale model of Wolverine for the Kalamazoo Air Zoo to go along with their SBD, which went over the side of Wolverine in 1943. He was confident he could build the ship, but wanted some of us to build the aircraft and paint the crew. His model involved a considerable amount of guesswork and study of photos, since there are no plans of the ship (I don't know if any actual drawings were ever made..I've heard the conversions were done in a matter of weeks, and were probably designed as they were built.)
The end result is stunning, and on display at the Air Zoo beside the SBD. I was honored to provide a couple of SNJs and an SBD..painted as the Air Zoo's Dauntless appeared during her training days at NAS Great Lakes. The aircraft are a mish-mash of types and markings, intended to represent the various different types that served on the ship during her career, not one specific time frame (that was another problem Waldorf faced..the ship itself was constantly being tinkered with and modified, so pinning down a specific configuration was extremely difficult.) You can see one of the Wildcats using one of the ship's unique features: a beam that extended out over the water, allowing aircraft to be parked with their main wheels on deck and the tails hanging over the side.
These photos were taken at Bill's house, before he turned the model over to the Air Zoo.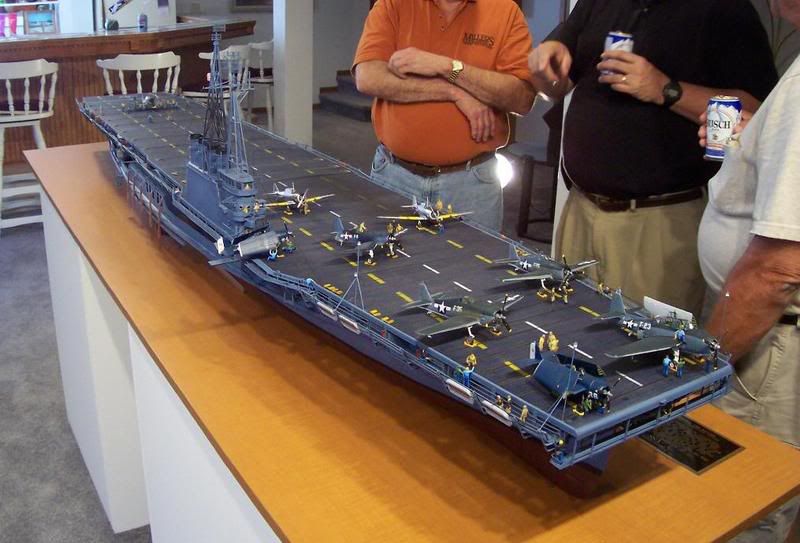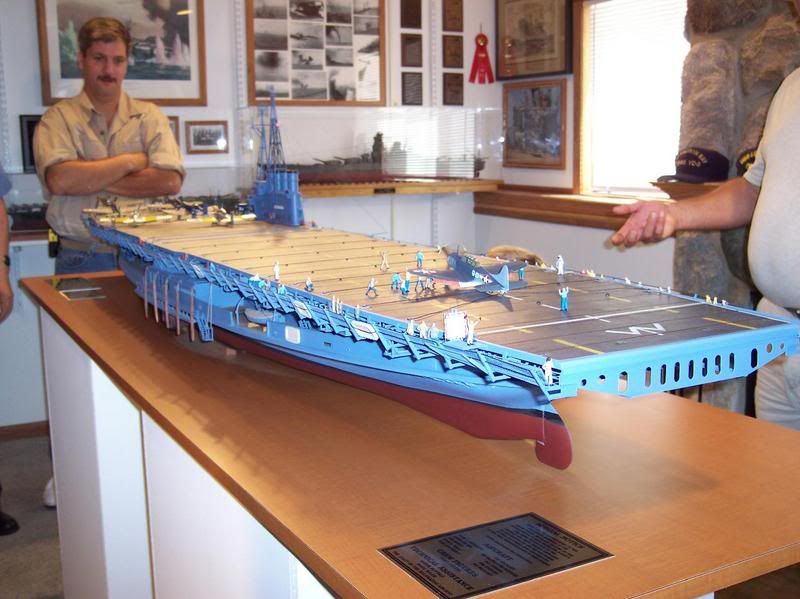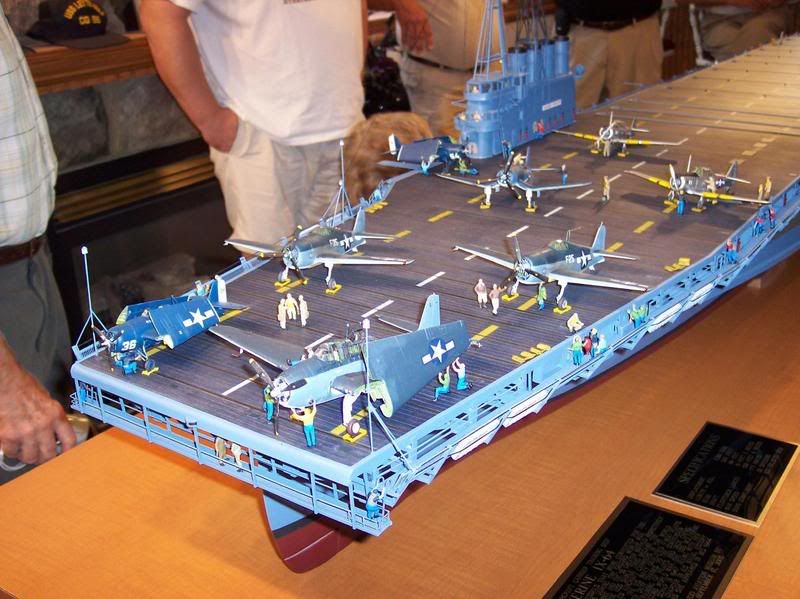 And here are some pics I shot at the museum last summer. This gives you an idea of the level of craftsmanship Bill put into the model. He also has at least two scratchbuilt carrier models on display at the NMNA in Pensacola.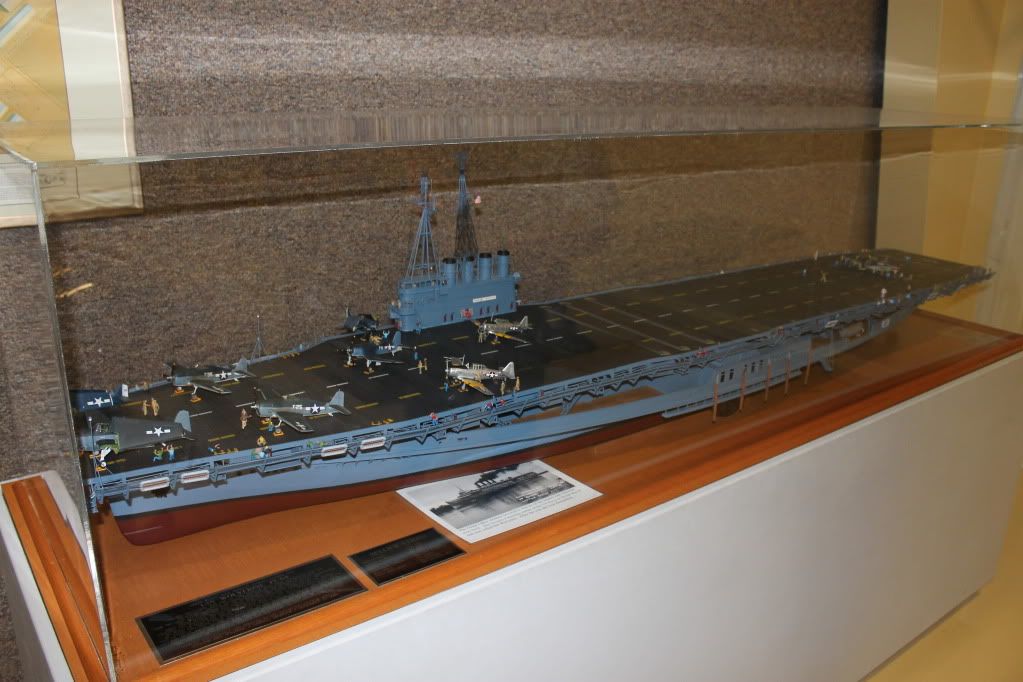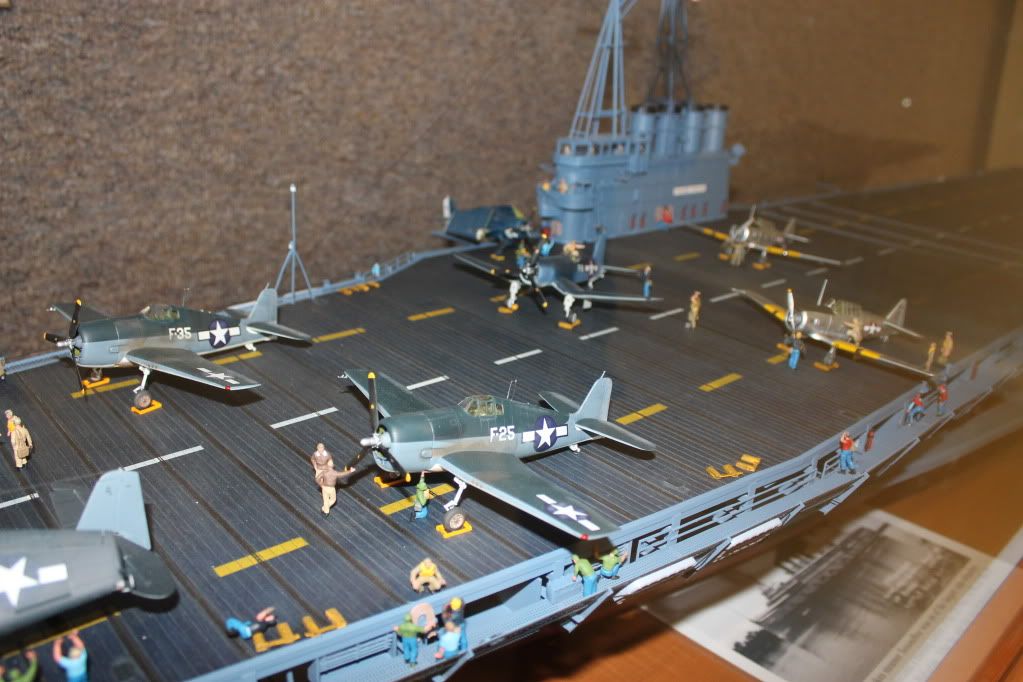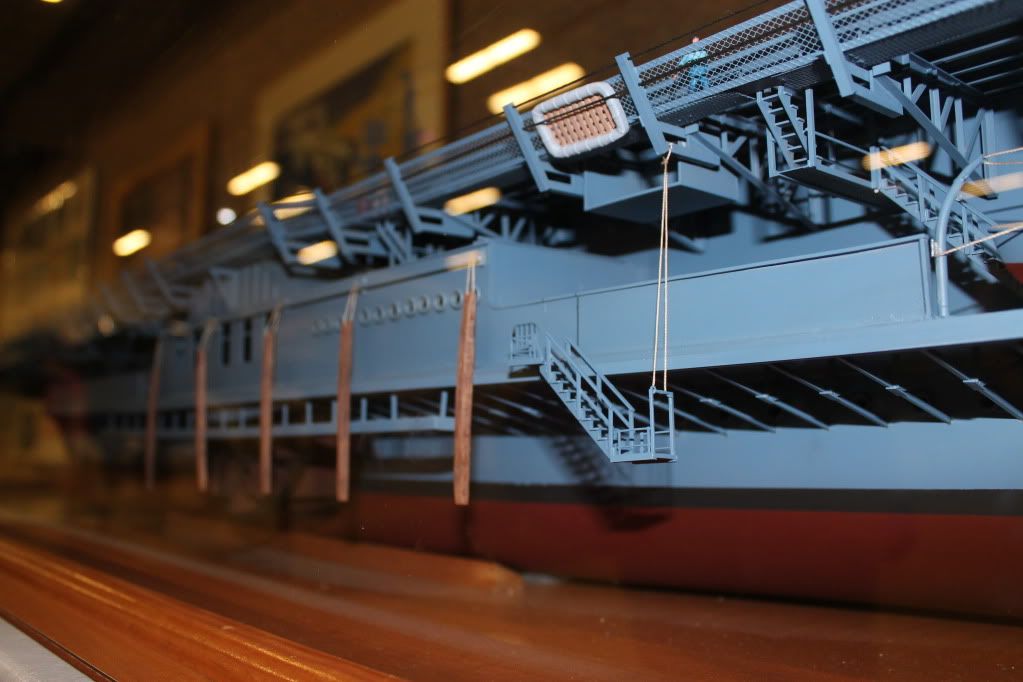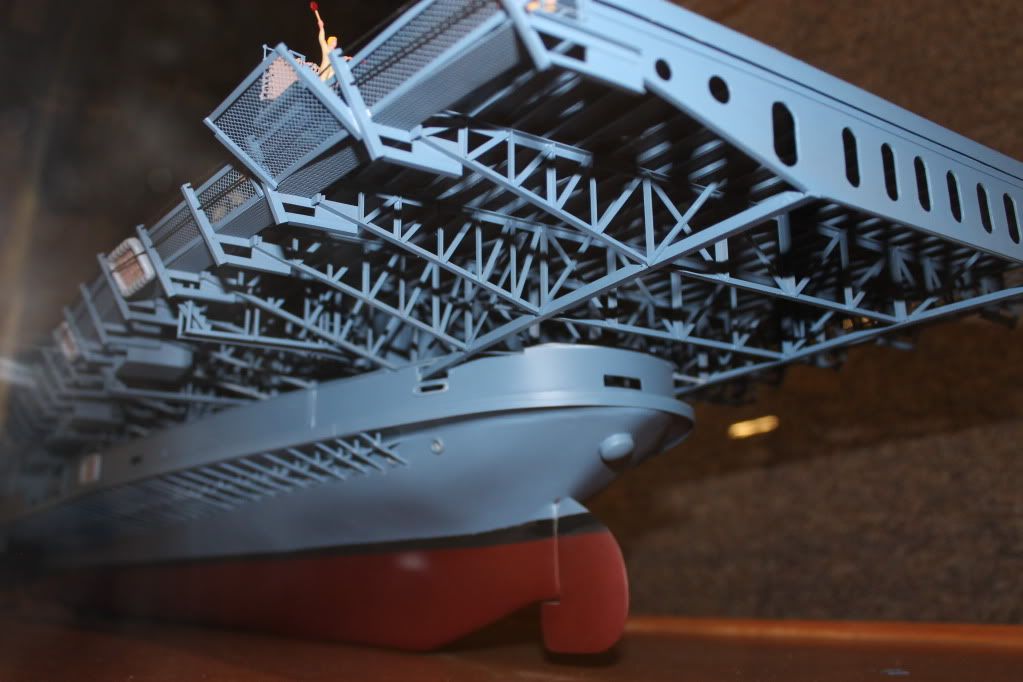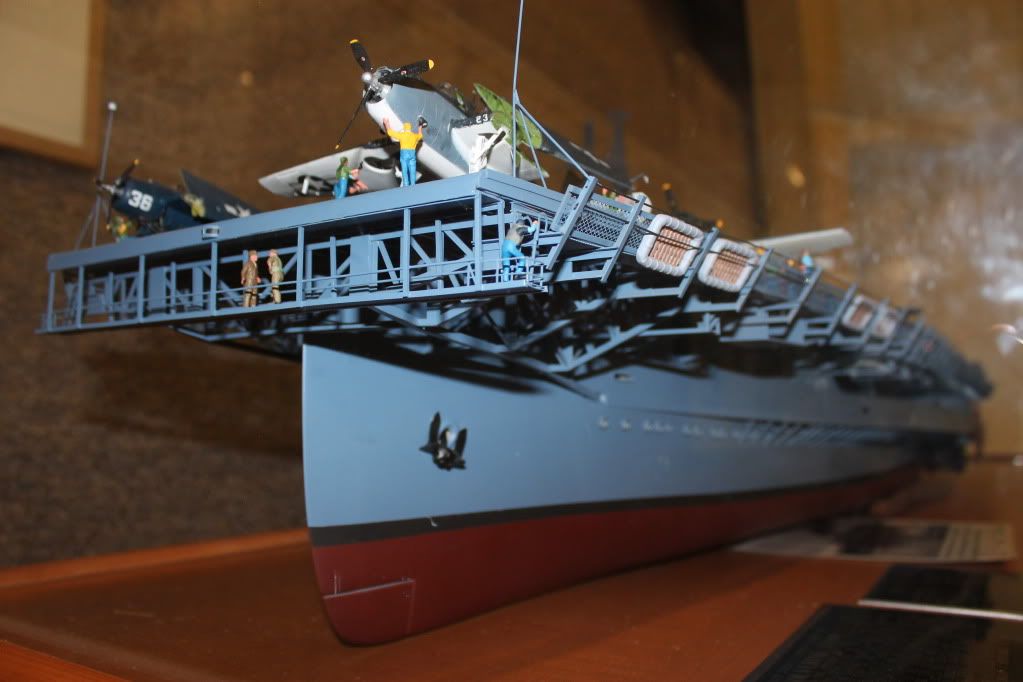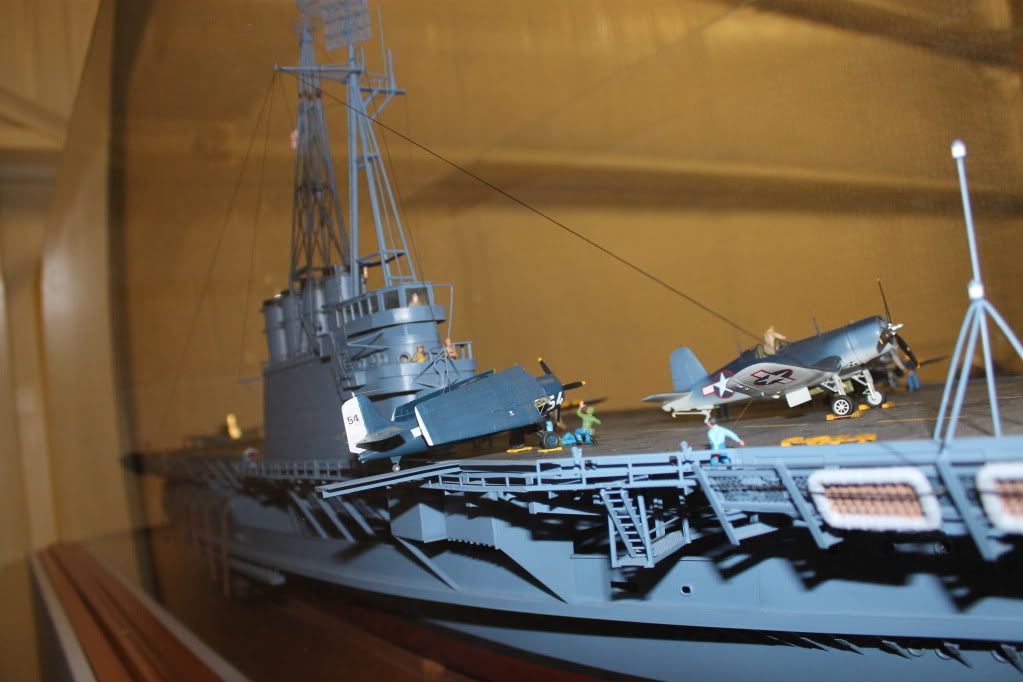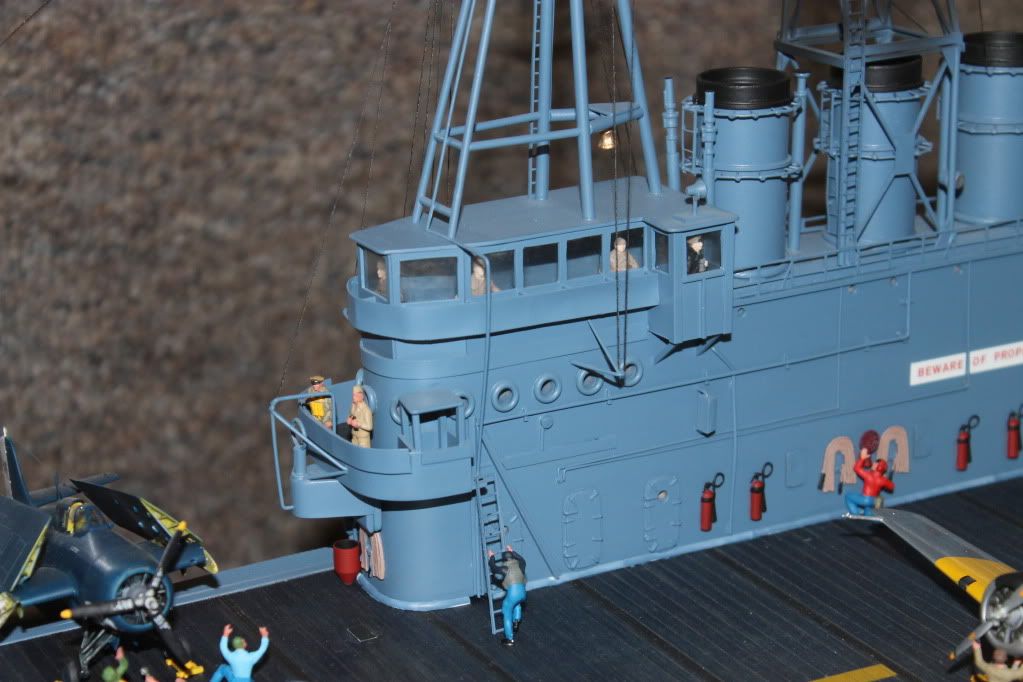 SN